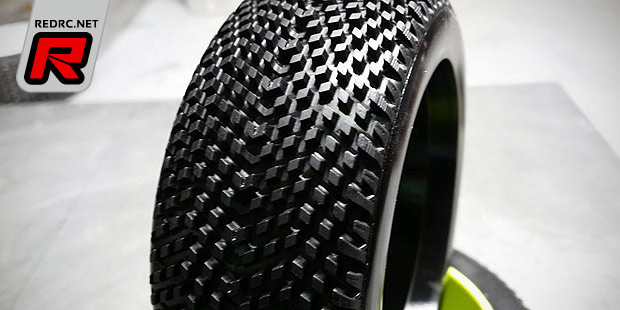 Sweep Racing are currently developing a new tyre for 1/8th buggies. Featuring a unique herringbone tread shaped from medium sized diamond-shaped blocks the tyre will soon make a first outing in the hands of Sweep Racing's Renaud Savoya. We bring you more information on the tyres as soon as they become available.
Source: Sweep [sweepracing.com]
Monday, July 28, 2014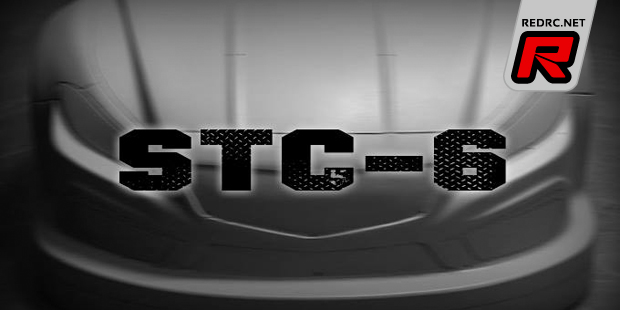 Following the STC-4 190mm touring car bodyshell Sweep will soon have another TC body available. The teaser image of the forthcoming STC-6 shows a different hood design with two additional ridges that span from the grille section toward the wind screen. The grille itself also is of a slightly different design while additional ridged above the lower louvers give a hint on an updated aero package compared to the STC-4. We bring you more information about the body as soon as we get them.
Source: Sweep [sweepracing.com]
Thursday, July 17, 2014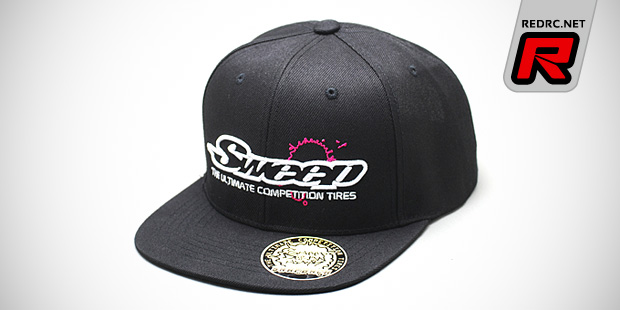 Show your passion to everything Sweep with the company's latest merchandise in the form of this black-colour Snapback cap. It sports a stitched Sweep logo up front and the initial SR logo on the back while the snapback design allows to adjust the size of the cap.
Click here to view another photo
Monday, July 7, 2014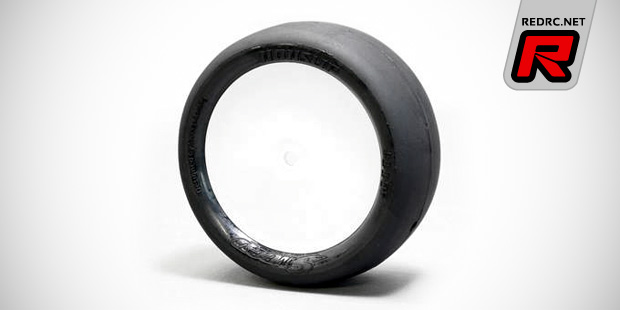 Sweep Racing introduce the Nonslip slick tyres for 1/10th buggies. Available as 2WD/4WD front and rear tyre in ultra soft Silver, extra soft Blue, soft Red, medium White and a special clay compound, the tyres are made for all track slick tyres can be run on such as specially prepped clay and some carpet tracks.
Click here to view the rear tyres
Saturday, April 19, 2014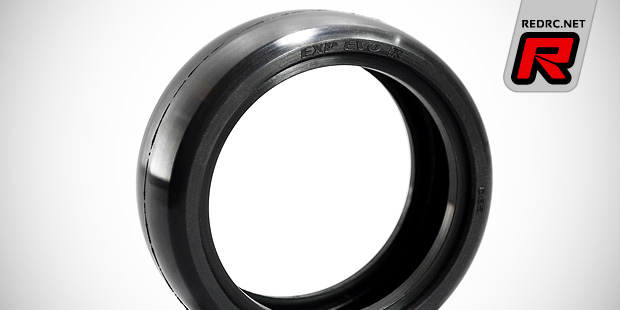 Sweep Racing introduce the EXP Evo-R touring car tyres. The tyre, developed with the help of Touring Car World Champion Jilles Groskamp, has an all new designed carcass that greatly improves the balance and feel making it easier to drive. The new design has an increased diameter of 65mm which is slightly larger than the previous EXP Evo giving a thicker side wall while the Evo-R also sports a stronger inner mesh/belting for increased durability. The tyre comes in three different compounds of 30, 36 and 40 hardness.
Source: Sweep [sweepracing.com]
Friday, April 18, 2014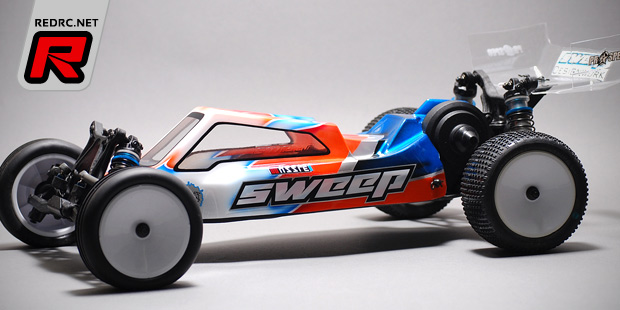 Sweep Racing introduce the Muzzle bodyshell for the Team Associated B5M buggy. Designed to maximise the downforce effects the body is of a cab forward design with a highly angled and channelled roof and a step-up section around the motor mount. Sidepods that raise towards the rear and a small shark fin help to channel the air toward the included 6.5″ rear wing. The direct replacement body comes made from clear polycarbonate and including two high-downforce rear wings.
Click here to view more photos
Tuesday, April 15, 2014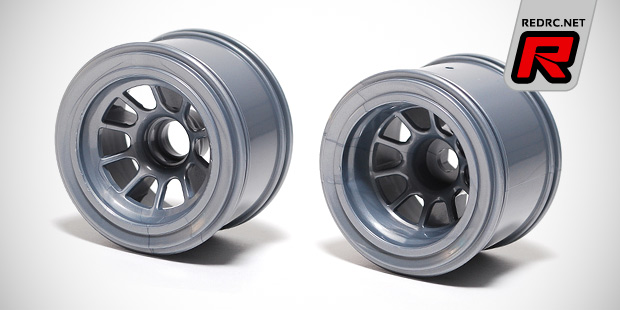 Sweep Racing have new mesh wheels for Formula 1 rubber tyres available. The grey colour wheels are compatible with most "narrow" F1 cars, offer a 44.8mm outer diameter and a width of 30mm up front and 35mm for the rear wheels. They are usable with Sweep, Tamiya, and Solaris rubber tyres with the set containing two front and two rear wheels.
Click here to view more photos
Tuesday, March 18, 2014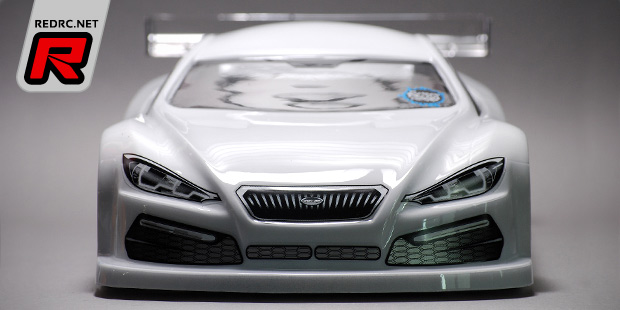 Sweep introduce the STC-4 190mm touring car bodyshell. Designed to meet Global Body Spec rules the TC shell is meant to offer exceptional balance, increased front and rear downforce and maximised corner speed. It will become available as 0.8mm regular weight and 0.65mm lightweight version with both including a 1mm rear wing and mounting hardware.
Click here to view more photos
Monday, March 17, 2014