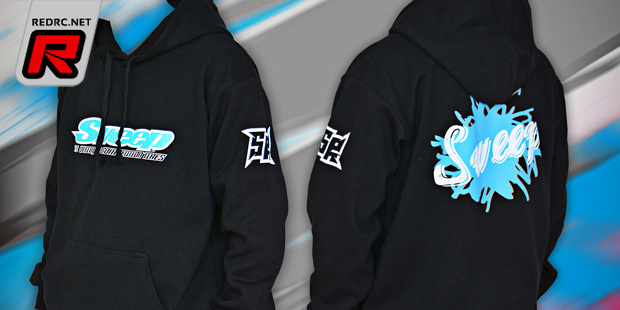 Sweep Racing have introduced their new hooded sweatshirts for the 2016 season. They feature a newly-designed Sweep logo on the back along additional graphics on the front and the sleeves. The hoodies come in black colour only and they are available in sizes of M to XXXL.
Source: Sweep [sweepracing.com]
Wednesday, January 13, 2016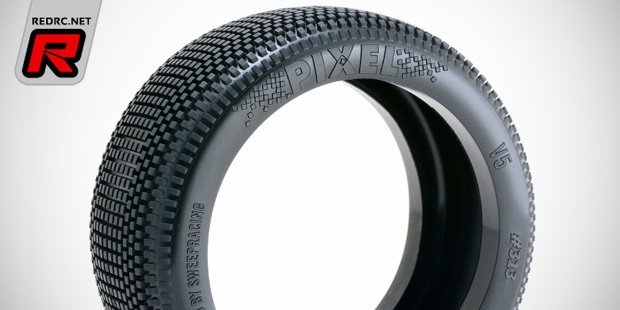 Following a first teaser Sweep now officially revealed their all-new Pixel 1/8th off-road tyre. Sporting a closely spaced square block tread the tyre is meant to offer improved wear characteristics especially on abrasive tracks while the bigger and wider V5 carcass design with a larger footprint prevents the tyre from excessive ballooning while making for a comfortable handling at the same time. The Pixel will become available in Sweep's new Long Life X compounds soon.
Tuesday, December 15, 2015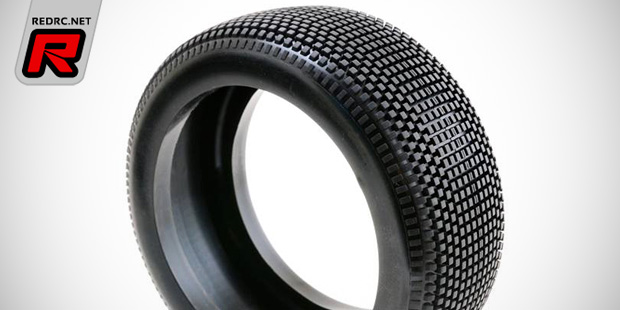 Sweep have released a first image of their forthcoming yet unnamed 1/8th buggy tyre. Offering a fine to medium-sized and closely spaced square pin tread the tyre is meant to be larger in diameter and also wider compared to Sweep's other 1/8th tyres. More details will become available soon.
Source: Sweep [sweepracing.com]
Monday, November 23, 2015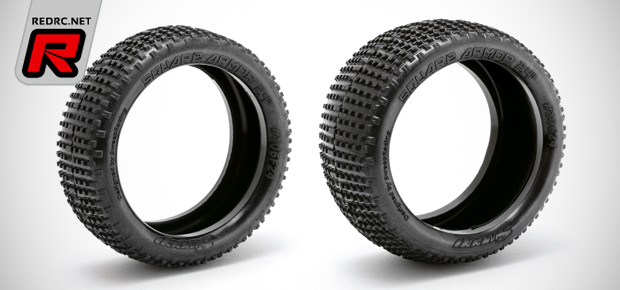 New from Sweep Racing come the Square Armor 2.4″ 1/10th scale buggy tyres. Designed to fit the company's 61mm rims with 2.4″ inserts the tyres are specially developed for racing on dusty outdoor conditions where maximum traction is needed. They come in ultra soft, extra soft, soft and medium compound as tyres only or pre-glued on 12mm hex rims.
Source: Sweep [sweepracing.com]
Tuesday, November 17, 2015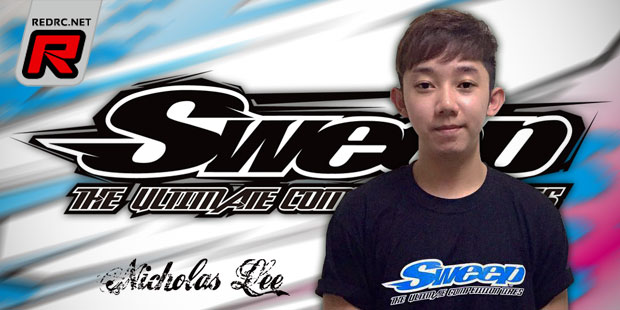 Sweep Racing have announced the signing of Nicholas Lee to their team. The Singaporean racer qualified on the 3 spot at the IFMAR 1/10th Gas Worlds in Bangkok and he has the following to say about the deal:
I would like to Thank Steve for this opportunity. After several test, I am very happy with the quality and performance of their products in general. I am looking forward to working closely with the team.
Source: Sweep Racing [sweepracing.com]
Wednesday, August 19, 2015
Sweep Racing have introduced the all-new Evo16 multi-spoke rim for 1/8th GT vehicles. Designed to comply with the IFMAR rules the 16-spoke wheel offers a very realistic look, large 5mm venting holes and it is made from race-proven black or white colour ROK resin.
Source: Sweep [sweepracing.com]
Tuesday, July 28, 2015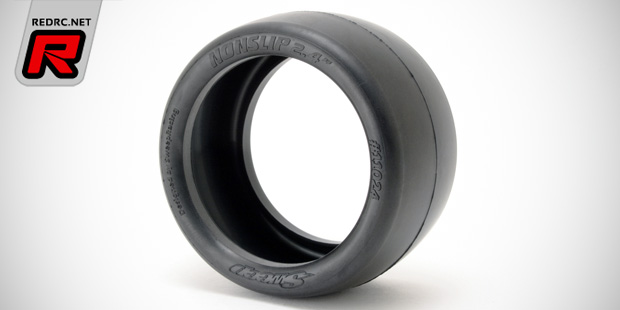 Available now from Sweep Racing are the Nonslip 1/10th buggy tyres for 2.4″ wheels. Made to comply with the new ROAR 2.4″ tyre dimension rules the Nonslip treadless tyre is ideal for prepped indoor clay tracks and it comes as 2WD front, 4WD front and general rear tyre.
Click here to view the other new tyres
Friday, July 24, 2015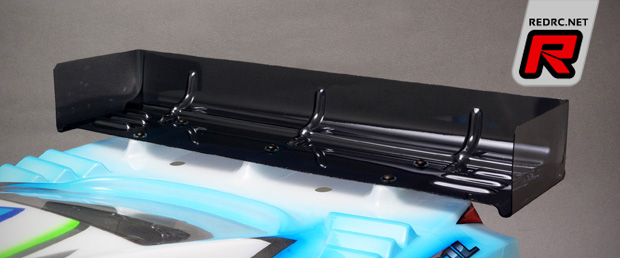 Sweep Racing have the 1/8 Vortex GT wing for nitro and electric GT cars available. Made from 1mm high-quality polycarbonate and featuring a build-in side dams design the wing also sports three bumps on each side of the lower portion to improve airflow and thus downforce while reinforcing ribs reduce vibration and deformation at high speeds. The wing is usable with a range of 1/8th GT bodies and it is available clear or pre-painted in a smoky black colour.
Source: Sweep [sweepracing.com]
Friday, July 17, 2015