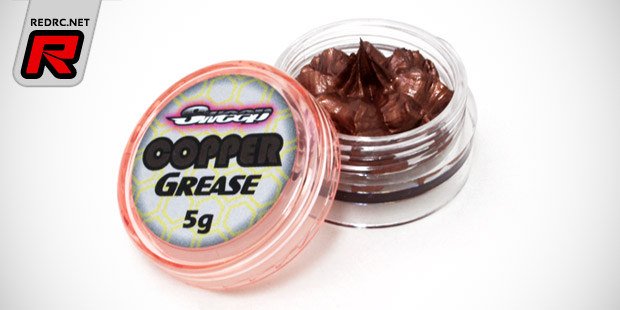 Sweep Racing have announce a new addition to their grease line-up. This copper grease contain actual copper and is used for special applications in the R/C community. Once used, it is water-resistant and won't fly off. It is also resistant to high heat and pressure, keeping strong against other chemicals it may come in contact with. Use Sweep copper grease wherever you need lubrication that stays in spinning parts, differential joints, servo savers and hinge pins.
Source: Sweep [sweepracing.com]
Friday, May 3, 2013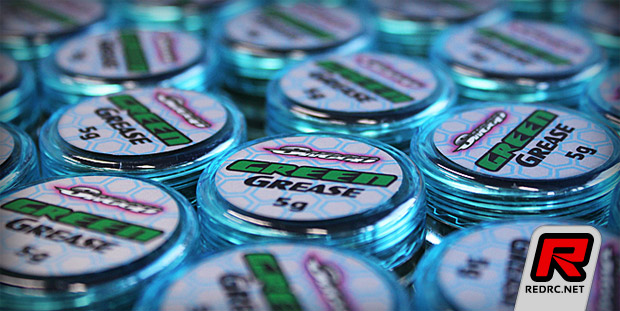 Sweep Racing have introduced their new multi-purposed grease called 'Green Grease', a high performance grease offering excellent lubrication properties to minimize metal parts wear. The special formula lubricates all kind of metal on metal parts such as differential joints, drive shaft, crown and pinion gears, etc. and can also reduce bearing drag, resists water, inhibit corrosion and protect shock O-rings under extreme conditions.
Source: Sweep [sweepracing.com]
Wednesday, March 27, 2013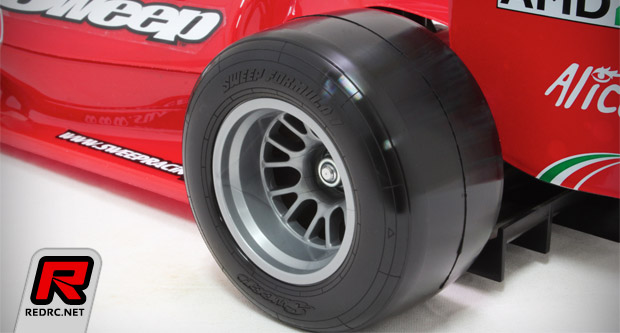 Sweep Racing new F1 tires have been designed to fit F104 style chassis'. Unlike other tires on the market these F1 tires were designed with both asphalt and carpet surfaces in mind, have ultra high traction and have a sidewall that is designed to have a realistic look. Sweep claim that tire warmers or tire additives are almost not needed for these tires and they are still very easy to drive. Available for front and rear with double sided bar type inserts they are expected to be released before March.
Source: Sweep [sweepracing.com]
Tuesday, February 5, 2013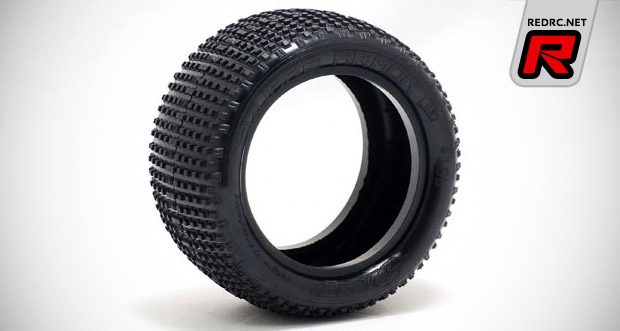 Sweep Racing have released their second 1/10 buggy tire called the Square Armor. These new rear tires are developed for outdoor racing in Europe and come in four compounds, silver, blue, red and white. Team driver Reno Savoya helped develop the tires for better forward bite and traction on dusty surfaces. Available in late January.
Source: Sweep Racing [sweepracing.com]
Thursday, January 3, 2013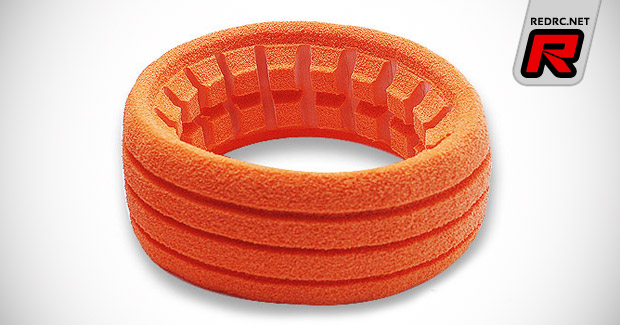 Sweep Racing have released their latest closed cell foam inserts for 1/10th scale buggy, with perfect foam density for today's surfaces and vertical cuts to absorb impacts. This closed cell inserts have several advantages over the standard foam inserts including increased durability, water resistance, reduced tire roll deformation whilst cornering and low weight. Available in rear as well as 2wd and 4wd front versions.
View the other new inserts here
Thursday, December 20, 2012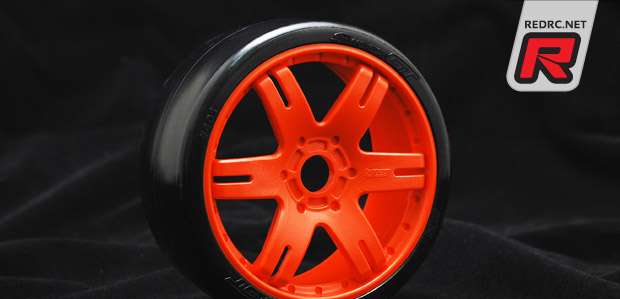 Sweep Racing are proud to introduce their new GT class competition wheels. They are based around the ROK rims that are of greater rigidity and stiffness to provide higher corner speeds and more stability. The tire itself is moulded in Sweep's EXP rubber compound that needs zero run-in time and sports a very high grip level. Sandwiched between rim and tire is the LS full face insert that makes for better traction and consistency as it covers the entire contact area of the tire while keeping the overall weight low at the same time. The wheels are designed to fit most of today's GT chassis.
Click here to view another picture
Monday, November 12, 2012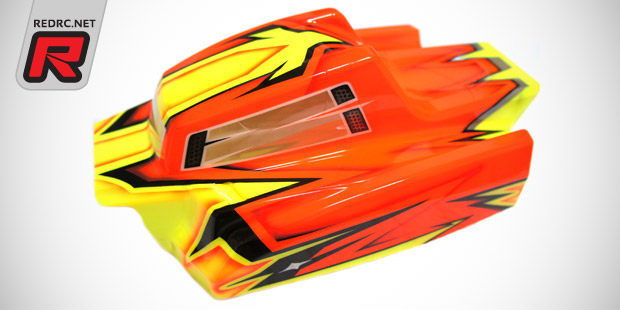 Sweep are proud to announce the release of the Birdie body shell for the Xray XB9 buggy. Great care was taken to refine the design in order to achieve a body that creates maximum stability with enhanced steering feeling and increased airflow to lower the engine temperature. Sweep factory team driver Reno Savoya was full of praise after the initial test and he attests the body plenty of traction in high speed sweeper sections, and a smooth and stable cornering making the Birdie ideal for open tracks like the World Championship track in Argentina or Cnetic in Indonesia.
Click here to view more photos
Monday, October 15, 2012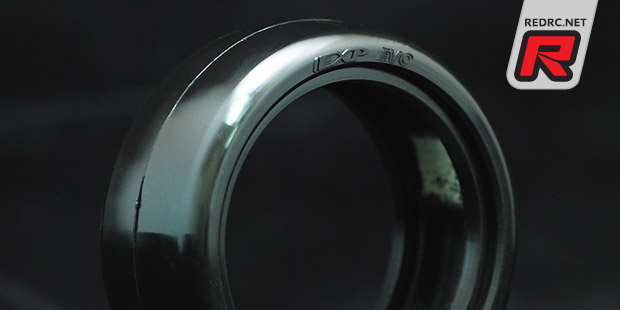 Sweep Racing introduce the new EXP Evo36 touring car tire. Designed to offer an improved life span the Evo line is meant to last two to three times longer than the previous EXP line. Additionally overall traction is increased for even more on track performance. In addition to the Evo36 tire 30 and 40 variants will follow shortly.
Source: Sweep Racing [sweepracing.com]
Tuesday, September 25, 2012