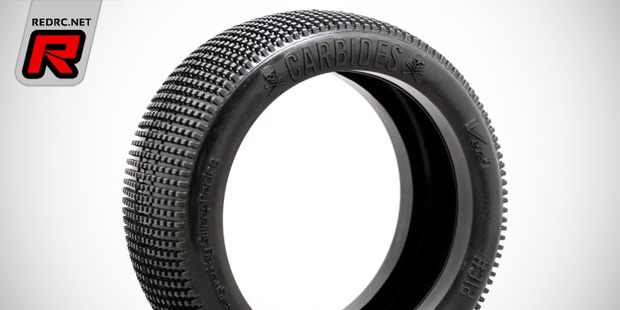 Available now is the Sweep Carbides 1/8th buggy tyre. Making use of the company's V4 Core design the tyre is meant to have reduced ballooning tendencies at high speeds and less folding in corners for a more precise feeling on mid to hard-packed surfaces. The tyre is available in medium to ultra soft compounds.
Source: Sweep [sweepracing.com]
Thursday, June 25, 2015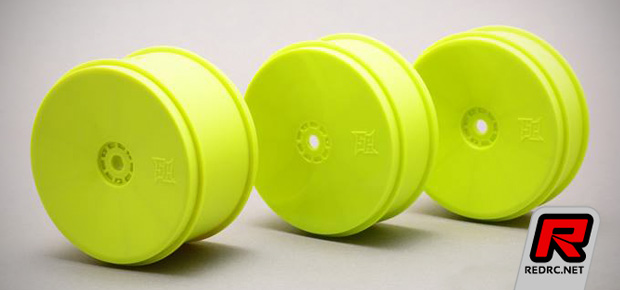 Sweep have introduced new 2.4″ rims and inserts for 1/10th electric buggies. The rims are made of a special nylon mixture that will offer optimised strength to make for improved traction and easy handling over the rough parts of the track. They utilise 12mm wheel hex adapters and are usable with most new generation 2.4″ tyres. As for the inserts, they are designed to perfectly match with the new wheels and latest generation of low profile 2.4″ tyres and like the wheels they are available as 2WD front, 4WD front and 2WD/4WD rear variants.
Click here to view the inserts
Wednesday, June 17, 2015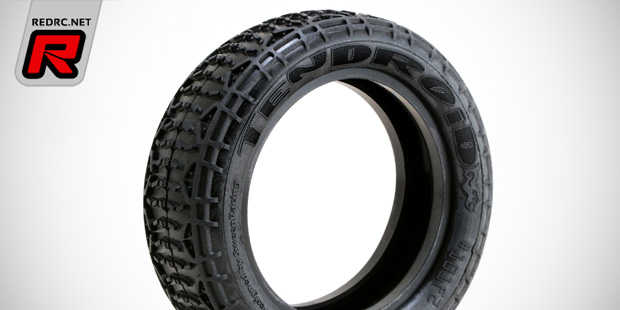 Sweep Racing introduce the Tendroid front tyre for 1/10th scale 2WD buggies. Offering a pretty unique design with a deep W-shaped inner tread and massive "android"-shaped outer portions the tyre is made especially for grooved track conditions. Made to fit most 2WD front rims the tyre is available in ultra soft silver, extra soft blue, soft red, medium white and a soft clay compound.
Click here to view another photo
Wednesday, March 25, 2015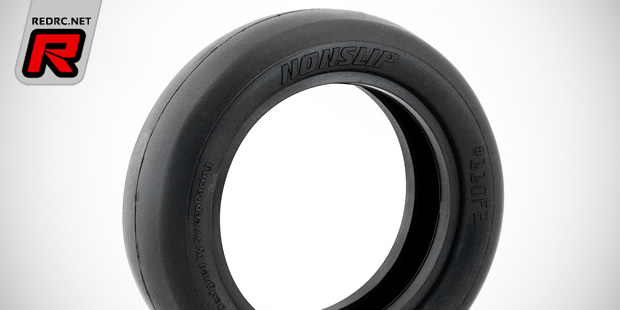 Sweep Racing have two new 1/10th 2WD front tyres available in the form of the Nonslip and Tri-Rib. Starting with the Nonslip, the conventional bead 2.2″ slick tyre is made for the use on prepped clay tracks and it offers a "pre-scrubbed" surface due to the mould being sand-blown. This means the tyre can be used instantly and without breaking-in period. The Nonslip is available in medium white, soft red, extra soft blue, ultra soft silver and a special clay compound.
Click here to continue reading
Tuesday, March 10, 2015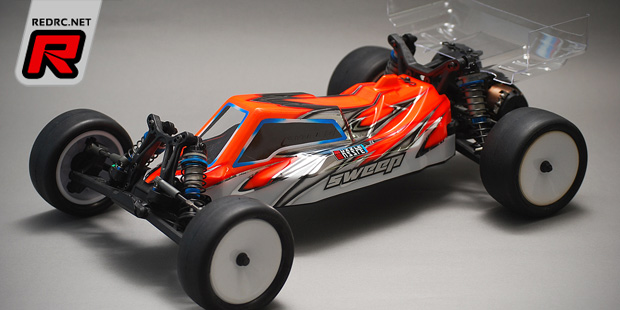 Sweep introduce the Muzzle bodyshell for the Team Associated B5 rear motor buggy. The body sports Sweep's distinctive Muzzle look with a cab forward design, a channelled roof section and a moderate step-up section towards the rear that is meant to give the buggy a predictive driving feeling and good in-air stability. Made from lightweight 0.8mm polycarbonate the body includes two 6.5″ high-downforce rear wings.
Click here to view more photos
Thursday, January 22, 2015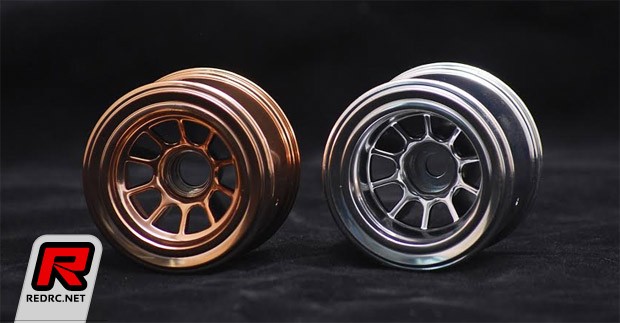 If you like shiny things and you drive in the Formula or Mini class then Sweep has you covered. Introducing a range of silver and bronze coated wheels for the Formula and mini classes. The same dimensions and features as their non shiny versions only just with a bit more bling.
Tuesday, January 13, 2015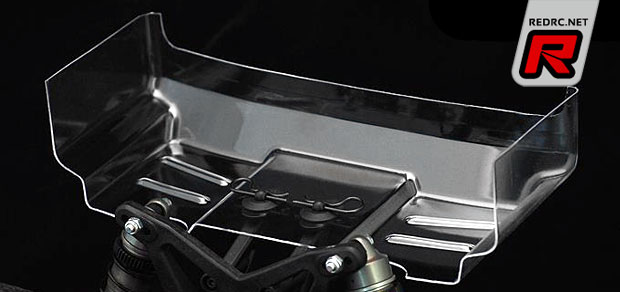 New from Sweep Designwork comes a 7 inch wide rear wing for 1/10th off-road buggies. Made from super-tough 1mm polycarbonate the wing is designed to comply with the IFMAR rules and it sports special dimples to create high downforce without excessive aerodynamic drag while raised side plates allow for good tyre clearance. The wing fits most 1/10th buggies and comes in a set of two.
Source: Sweep [sweepracing.com]
Friday, December 5, 2014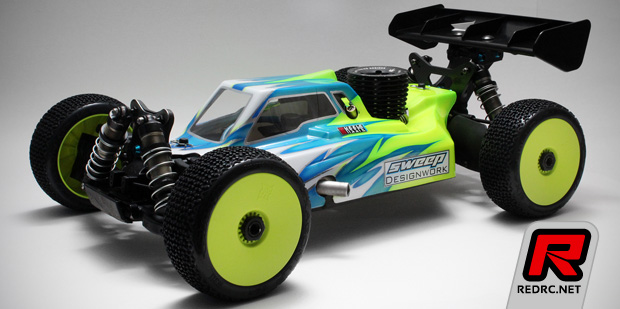 Sweep introduce the Muzzle bodyshell for Xray's XB8 1/8th scale nitro off-road buggy. Designed in cooperation with Sweep factory drivers Reno Savoya and Jason Nugroho the body provide an easy and predictable driving feeling that allows an aggressive driving style. It sports a pretty hefty cab forward design with a highly angled windscreen, a roof-top shark fin and sculptured side pods. The body is made from 0.8mm polycarbonate material and comes including window masks and decals.
Click here to view more photos
Saturday, November 15, 2014