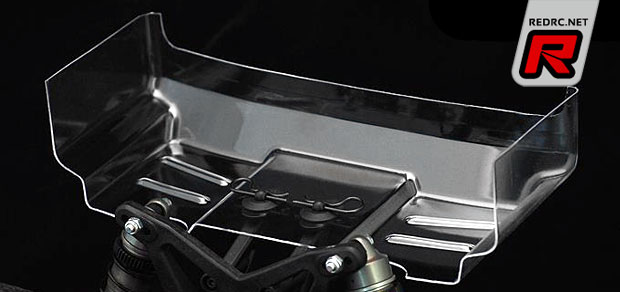 New from Sweep Designwork comes a 7 inch wide rear wing for 1/10th off-road buggies. Made from super-tough 1mm polycarbonate the wing is designed to comply with the IFMAR rules and it sports special dimples to create high downforce without excessive aerodynamic drag while raised side plates allow for good tyre clearance. The wing fits most 1/10th buggies and comes in a set of two.
Source: Sweep [sweepracing.com]
Friday, December 5, 2014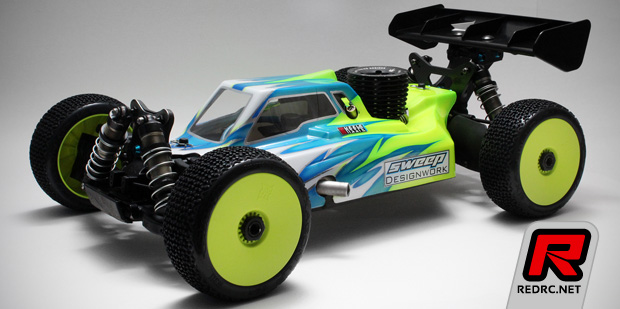 Sweep introduce the Muzzle bodyshell for Xray's XB8 1/8th scale nitro off-road buggy. Designed in cooperation with Sweep factory drivers Reno Savoya and Jason Nugroho the body provide an easy and predictable driving feeling that allows an aggressive driving style. It sports a pretty hefty cab forward design with a highly angled windscreen, a roof-top shark fin and sculptured side pods. The body is made from 0.8mm polycarbonate material and comes including window masks and decals.
Click here to view more photos
Saturday, November 15, 2014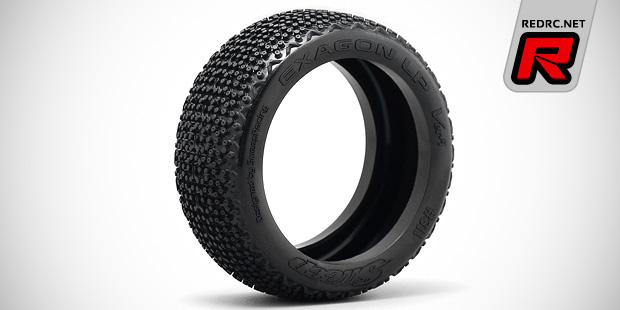 Sweep Racing introduce the new Exagon LP low profile 1/8th scale buggy tyre. An evolution of the well-known Exagon the low profile version features the same shape as the 310 Revolt and a 0.1mm lower pin height than original for a more precise driving feeling. The tyre is also 4mm smaller in diameter to prevent excessive ballooning which makes the – often forbidden – cutting unnecessary. Another new feature of the tyre, that will become available in ultra soft, extra soft, soft and medium compound, are revised sidewall pins for smoother cornering.
Click here to view another photo
Tuesday, September 30, 2014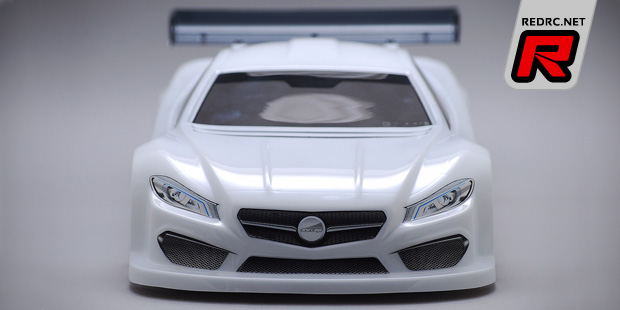 Sweep Racing introduce the STC-6 touring car bodyshell for 190mm chassis. The body sports a slightly different design compared to the company's STC-4 with an updated grille, hood and rear section. The special shape lets the body sit lower for improved aerodynamics while the rear end features a build-in anti-tuck design that reduces the chances of the body becoming tucked by the rear wheels after a crash. The shape of the trunk also provides extra straight line stability without sacrificing corner speed. Made for both asphalt and carpet racing alike the body comes including a 1.0mm thick rear wing, side plates, mounting hardware and double sided tape in an ultra lightweight 0.5mm, lightweight 0.65mm a regular 0.8mm variant.
Click here to view more photos
Saturday, September 20, 2014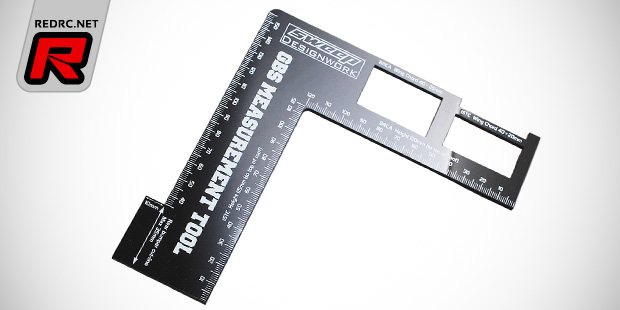 Sweep Designwork introduce two new tools for 1/10th touring cars. First up is the Global Body Spec measurement tool that allows to build and check touring cars shells with BRCA and ISTC rules in mind. The tool measure to check the overall body height, wing chord and side plate dimensions, as well as the rear bumper cutline. Also incorporated is a metric ruler. The second new tool is a quick check camber gauge with a range of 1 degree up to 2.5 degree in 0.5 degree increments. Both tools are made from CNC-machined black colour acrylic with white easy-to-read markings.
Click here to view more photos
Monday, August 25, 2014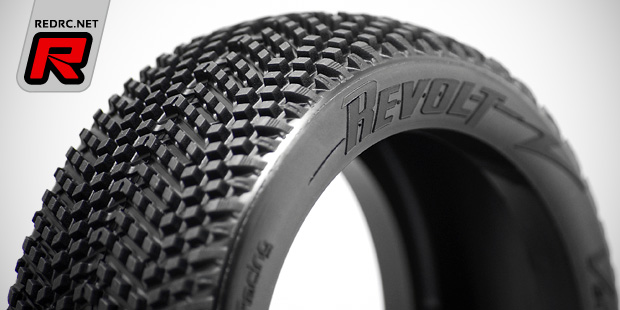 Seen for the first time some days ago Sweep Racing now officially introduce the Revolt 1/8th buggy tyre. Sporting a newly designed tread to providing minimum tyre ballooning during acceleration for a precise driving feeling, the tyre sports a pair of centre pins that are completely connected at the base of the inner V-shaped pattern for maximum forward bite. The unique W-shaped tread of the Revolt provides smooth or aggressive steering feeling depending on the rotation direction. The pin size of the tyre is a little bit smaller than with the Square Armor and its height is as tall as the company's Battle Star 2.0 with less spacing between pins for improved forward bite while providing smoother cornering feeling thanks to the optimal pin flex that also makes for longer tread life time.
Click here to view another photo
Wednesday, August 6, 2014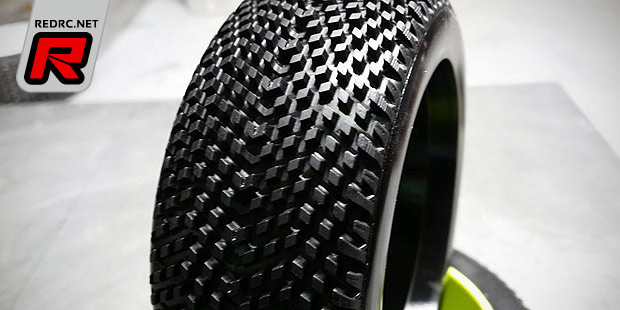 Sweep Racing are currently developing a new tyre for 1/8th buggies. Featuring a unique herringbone tread shaped from medium sized diamond-shaped blocks the tyre will soon make a first outing in the hands of Sweep Racing's Renaud Savoya. We bring you more information on the tyres as soon as they become available.
Source: Sweep [sweepracing.com]
Monday, July 28, 2014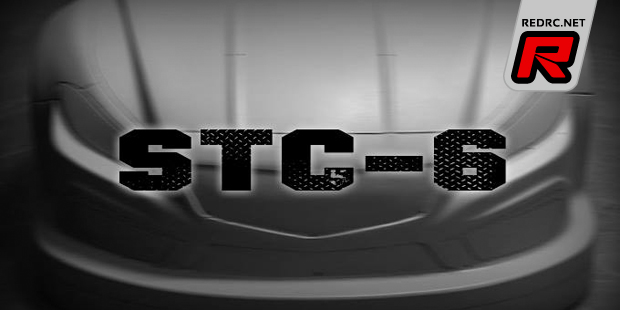 Following the STC-4 190mm touring car bodyshell Sweep will soon have another TC body available. The teaser image of the forthcoming STC-6 shows a different hood design with two additional ridges that span from the grille section toward the wind screen. The grille itself also is of a slightly different design while additional ridged above the lower louvers give a hint on an updated aero package compared to the STC-4. We bring you more information about the body as soon as we get them.
Source: Sweep [sweepracing.com]
Thursday, July 17, 2014