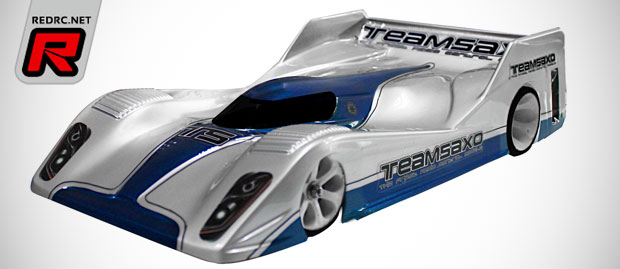 Teamsaxo have introduced their latest 1/12th scale pan car bodyshell, the GT-300W. It features a low-slung design to provide exceptional handling characteristics with a focus on the new shape front fenders that will increase steering response while the rear end's shape will increase stability at high speeds. The body is available in a 0.6mm variant first with a lightweight 0.5mm variant coming at a later date.
Click here to view more photos
Thursday, July 2, 2015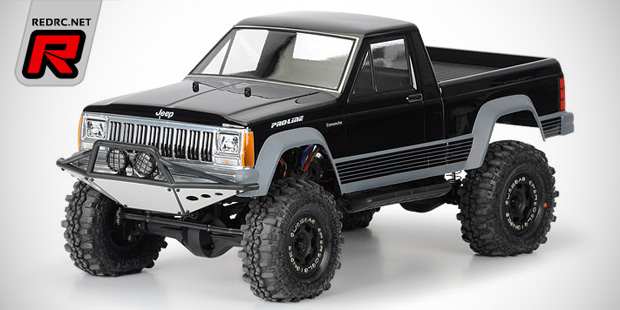 Pro-Line have introduced the Jeep Comanche full bed 12.3″ rock crawler body for 1/10th scale and crawler rigs with 12.3″ wheelbase. This body is constructed out of a single piece of high-quality Lexan, doing away with the need of handling multiple body pieces. Included comes a comprehensive decal sheet containing grille and light details among others.
Click here to view more photos
Friday, June 26, 2015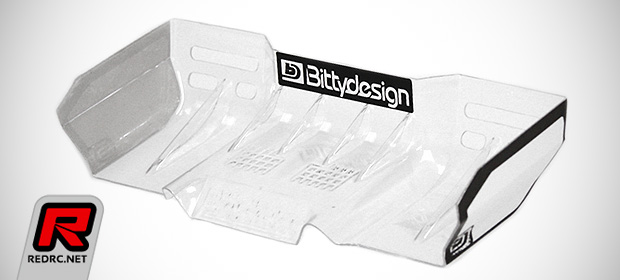 Designed in cooperation with Italian and UK top drivers is Bittydesign's new Zefirus Lexan rear wing for 1/8th off-road buggies and trucks. Light of weight thanks to its design and the polycarbonate material used, the wing helps to lower the car's centre of gravity without compromising aerodynamics. The design of the wing allows to fine-tune the downforce created by adding or modifying the included gurney flap and by using or leaving away the optional side dams. By opening airflow vents the wing is further tuneable and in its lightest configuration 50 percent lighter than a standard plastic wing. Made in Italy and coming made from clear and high-quality Lexan material the wing set includes the gurney flap, side dams, mounting hardware, and a decal sheet. Furthermore the wing is also available pre-painted in black, white and fluorescent yellow.
Click here to view more photos
Friday, June 26, 2015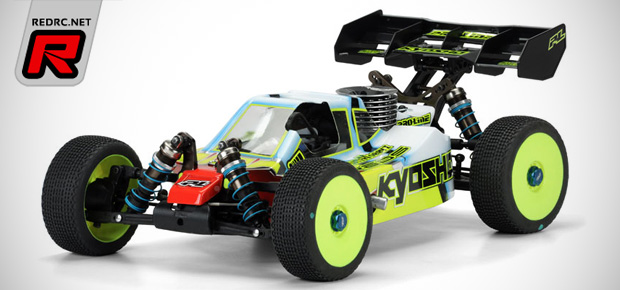 Pro-Line have three new bodyshells for 1/8th and 1/10th buggies available. First up is the Type-R for the Kyosho MP9 TKI3. Coming from the mind of Ty Tessmann and first available for the HB D815 the body offers a mid-cab design and undercut side pods for a unique look. The body fits perfectly around the TKI3 buggy parts and features kick up in the rear of the body for balanced front to rear down force. It comes completely cut out, including the engine and fuel openings to get you onto the track faster with less hassle.
Click here to continue reading
Thursday, June 25, 2015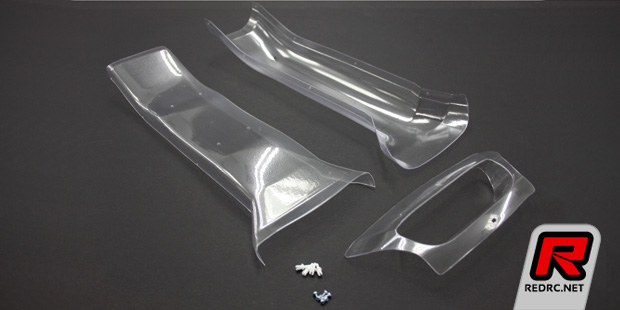 Made for the SLB/TRT-Technik EFRA #5063/14 1/5th scale BMW 3-series Superstars bodyshell is an air cooling channel set. Containing three pre-cut 0.75mm Lexan parts the system routes the air directly to the air filter and provides a better cooling and improved performance of the engine. All required mounting material is included in the set. As for the bodyshell it is available in the material thicknesses of 1.0, 1.5 and 2.0 mm and it comes pre-cut cut while the 1.0 and 1.5mm variants being also available with the side and rear windows cut out. The cooling system is also in preparation for the BMW 320si WTCC EFRA #5052/06 bodyshell.
Click here to view more photos
Sunday, June 21, 2015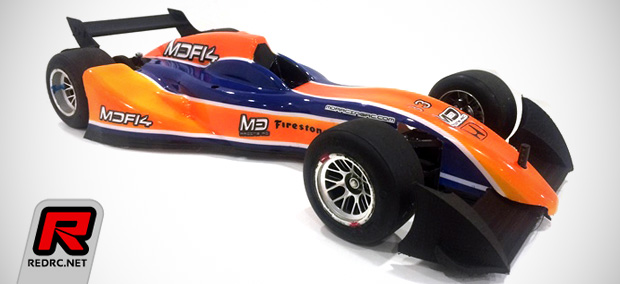 Spanish company MD Racing have first images of their forthcoming Formula E bodyshell for 1/10th formula cars available. Adapting the look of the current crop of Formula E electric race cars the body sports partly covered rear wheels and flowing contours. Beside the body there will also be suitable front and rear wings available in the future as well as a complete car kit. Overall the body, which will become available within the next couple of weeks, provides a faster and more stable car especially on high-speed tracks.
Click here to view another photo
Wednesday, June 10, 2015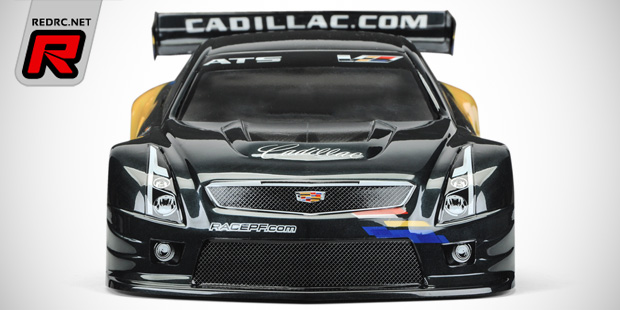 New from Protoform comes the Cadillac ATS-V.R 190mm touring car bodyshell. The full-scale counterpart is the third generation of V-Series race cars and built to international FIA GT3 specifications with the Protoform body being officially licensed, offering ultra-realistic looks for racing in classes such as USGT, GT10, and Spec Grand Touring. The 2-door coupe race body is formed from genuine .030″ Lexan and it includes injection-molded wing struts to support a unique rear wing design. The wing features two different levels of trim, a 10mm vertical section for sanctioned USGT racing and a 20mm upper laid-back trim for club racing, making the body suitable to any kind of GT-class rules.
Click here to view more photos
Thursday, June 4, 2015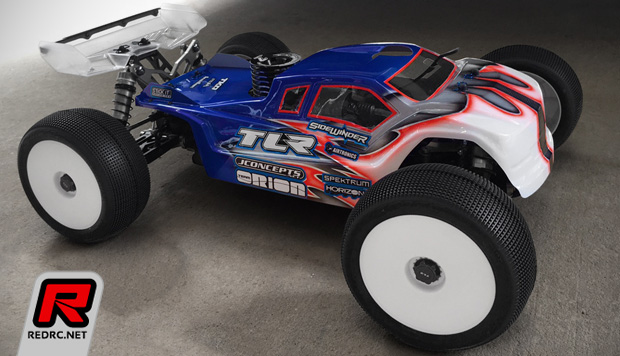 During this weekend's AMS 6.0 in Alabama JConcepts are debuting a brand-new 1/8th truggy bodyshell. Prototyped for the TLR 8ight-T 3.0 and driven by TLR/JConcept's Ryan Maifield the body is set for a release shortly after the ROAR 1/8th Nationals and it will be available for TLR and Mugen trucks.
Click here to view another photo
Saturday, May 30, 2015