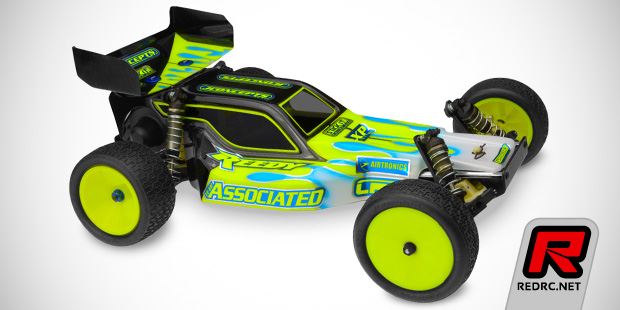 JConcepts introduce the Detonator Worlds bodyshell for the Team Associated RC10 buggy. The spirit of the Detonator lives in the 1990's, starting with the rear biased, over rear tower, hung cab, super large window detail. The side-pods are simple, yet effectively cover the iconic aluminium tub chassis and skate by the latest in inboard electrical gear. Hard-edge chamfering along the sides of the body provides a current and trimmed look while one large side window, stands out giving that unique 90's racer style. The front of the body slides just inside the front shock tower and nose brace tubes and gradually rises up to a centre inlet scoop built into the hood. Included in each Detonator package is a 5.5″ wing that is designed to fit flat and sits down and hugs the back of the body. The wing side-dams are finished off with a little inspiration from today with the leading edge angled and already in attack mode. Included with the clear bodyshell, that is usable with the RC10 Classic, RC10 Worlds rel-release as well as vintage RC10′s, come window masks and a decal sheet.
Click here to view more photos
Friday, August 8, 2014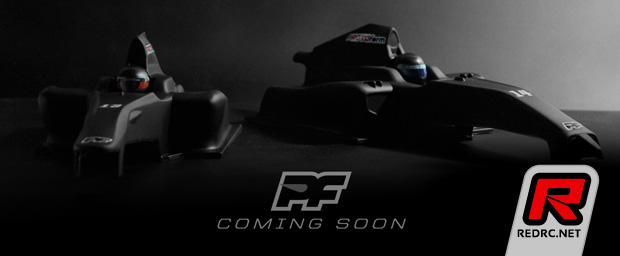 Two decades after their iconic "McLaren" and "Benetton" style 1/10th Formula 1 bodyshells Protoform soon have new F1 shells available. Modelled to resemble 2014-ish "penis" nose and 2012-ish "platypus" nose cars, the bodies should fit most of today's formula chassis when combined with a low front wing, making for a welcomed alternative to the many non-scale F1 bodies out there. We bring you more information about the forthcoming releases as soon as they become available.
Source: Protoform [racepf.com]
Friday, August 8, 2014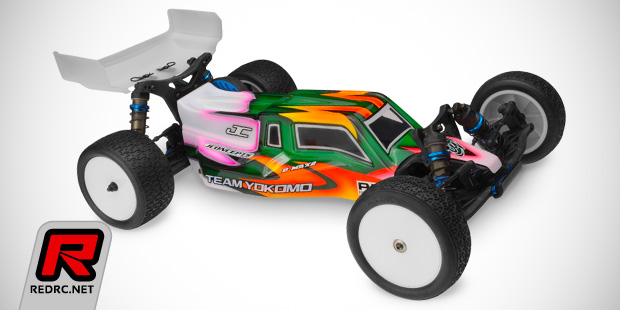 JConcepts introduce the Silencer design bodyshell for the Yokomo B-Max2 MR. Making use of the distinctive Silencer shape the body features a highly angled windscreen for improved steering response, a roof section with incorporated shark fin for added stability in high-speed sections and a boxy rear section to make way for the mid motor and gearbox. Included with the body come two 6.5″ Hi-Clearance rear wings, window masks and a decal sheet.
Click here to view more photos
Thursday, August 7, 2014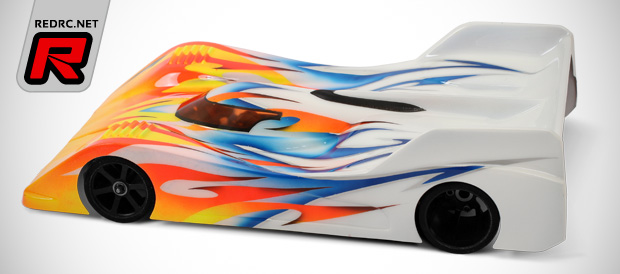 Team Titan introduce the Blitz T128 bodyshell for 1/12th scale pan cars. The design is focused on new shape front fenders that increase steering response while the rear centre vane improves stability at high speeds. The body meets BRCA and GBS rules and it is available made from regular 0.8mm and lightweight 0.6mm polycarbonate. Included with the body come window masks and high-quality chrome decals.
Click here to view another photo
Thursday, August 7, 2014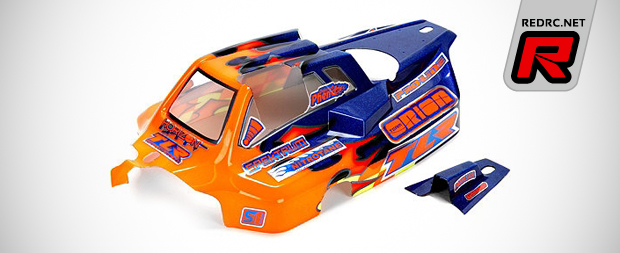 Available from mid-August is Team Losi Racing's latest bodyshell for the 8ight 3.0 nitro off-road buggy. Offering a very radical cab forward design the body is meant to give more overall downforce, improved steering and more overall stability. An optional rear fin provides added tuning options by giving the buggy increased side bite. The pre-cut body comes clear, including window masks and mounting hardware for the rear fin.
Source: TLR [tlracing.com]
Thursday, July 31, 2014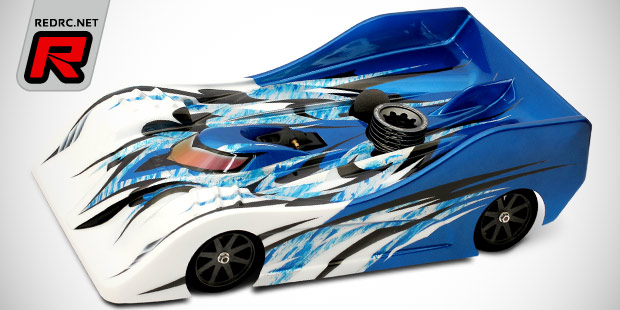 Team Titan introduce the Blitz TS02G 200mm nitro on-road bodyshell, the latest addition to the company's line of GP racing bodies. Coming with a relocated cockpit, similar to the TS02E, the body allows for easier access to the fuel tank for faster pit stops while a redesigned centre vane maximises the airflow around the engine's cooling head. Included with the body, that is made from 1.0mm high-quality polycarbonate, comes a rear gurney flag and side body stiffeners as well as window masks and stickers.
Click here to view another photo
Tuesday, July 29, 2014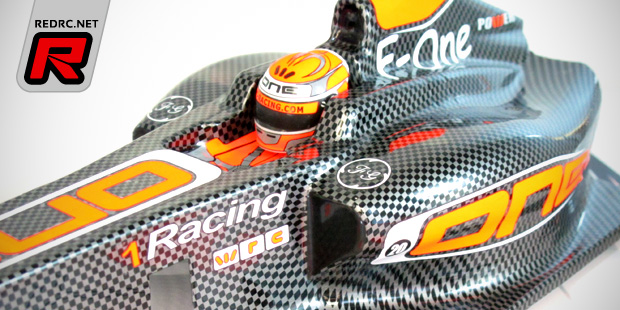 WRC introduce four new sticker sheets for the F-One formula kit. They are made to fit the kit's body and offer several decals for the nose section, side pods, engine cover and the front and rear wings. Also included are helmet and driver decals. The sticker sheets are available in fluorescent green, fluorescent yellow, orange and fuchsia.
Click here to view more photos
Thursday, July 24, 2014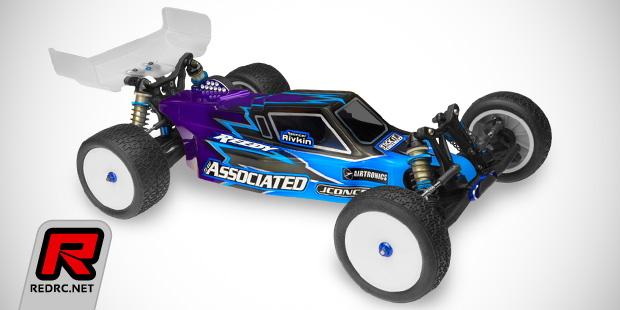 After releasing a whole load of Silencer design bodyshells JConcepts now comes back to the popular Finnisher body that soon will become available for Team Associated's B5M buggy. The Finnisher sports a smoother high-speed transition with increased flow past the side-pods that lends itself perfect to high-speed circuits. As track conditions have advanced through additives, treatments and maintenance, the ultimate aero package flows through the turns, produces traction and jumps with consistency. The body is capped off with a centre roof channel for high speed tracking stability, increased roof stiffness and dual side window treatment. Included with the body come two 6.5″ Hi-Clearance rear wings.
Click here to view more photos
Thursday, July 24, 2014