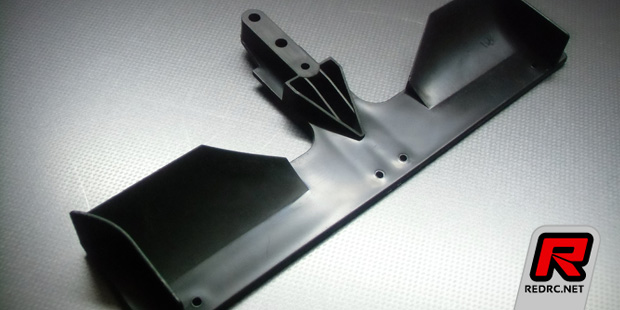 Zen have new front wings for 1/10th Formula cars available. First up is the wide type with a width of 170mm, suitable for more modern Formula cars while the narrow type offers a width of 130mm which makes them especially useful for 1980's and 1990's cars. Both are designed for low-nose bodyshells and the simple design and pre-drilled 2.6mm mounting holes allow the use of add-on polycarbonate wings. Both the wide and narrow wings are available in black or white colour.
Click here to view more photos
Friday, April 24, 2015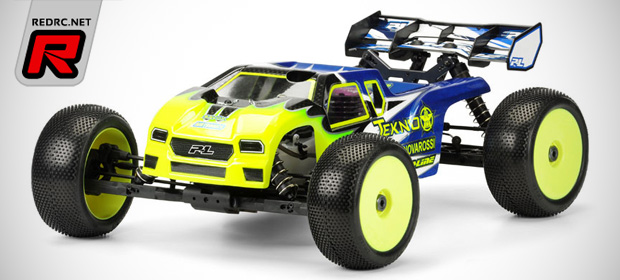 Tailor-made for Tekno RC's NT48 1/8th scale nitro truggy is Pro-Line' latest Enforcer-seried bodyshell. From the mind of Ty Tessmann and inspired from the success of the Type-R buggy body, the Enforcer has a meaner and more angular front end look with swooping roof and bed sections for improved airflow and high-speed stability. The hood of the body is steeper to create more downforce over the front wheels for more steering and faster lap times. On top of that the body is meant to be more durable than the kit body, allowing you to hit the track harder. As usual the body comes made from high-quality clear Lexan material and including window masks and decal sheets.
Click here to view more photos
Friday, April 17, 2015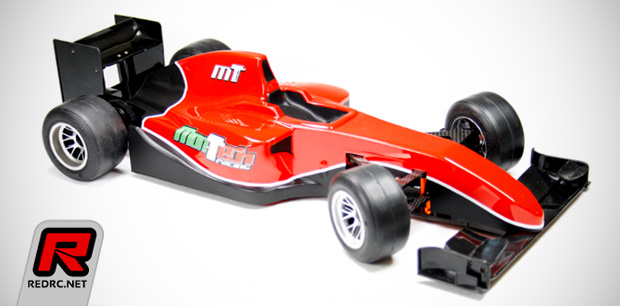 Italian company Mon-Tech introduce the M15 bodyshell for 1/10th Formula cars. Coming made from clear high-quality polycarbonate material the body is of a modern design and it is usable with low-nose front wings and on most of today's Formula cars with its shape allowing for very good cornering without sacrificing corner speed.
Click here to view more photos
Monday, April 6, 2015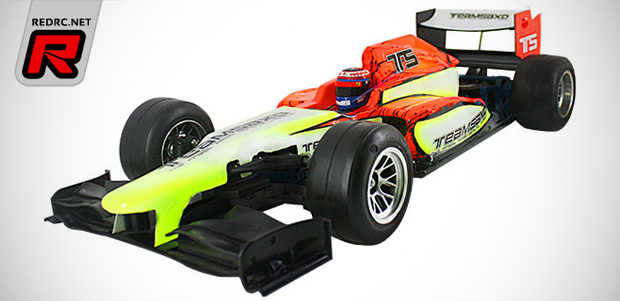 Teamsaxo soon have a new bodyshell for 1/10th formula pan cars available. Resembling a 2013 season "platypus" nose Formula car the body is made from 1.0mm polycarbonate and it fits most of the current formula chassis. Included with the body comes a decal sheet and a driver helmet.
Source: Teamsaxo [saxoracing.com]
Thursday, April 2, 2015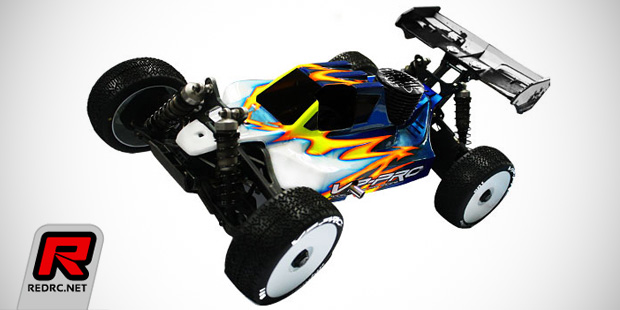 New from VP Pro comes the CB-MBX7R-CL bodyshell for the Mugen MBX7 1/8th nitro off-road buggy. Made from clear high quality Lexan material the body offers an improved design with a steeper windshield angle, a raised rear section and less material around the engine's cooling head or improved downforce and better engine cooling.
Source: VP Pro [vp-racing.com]
Thursday, April 2, 2015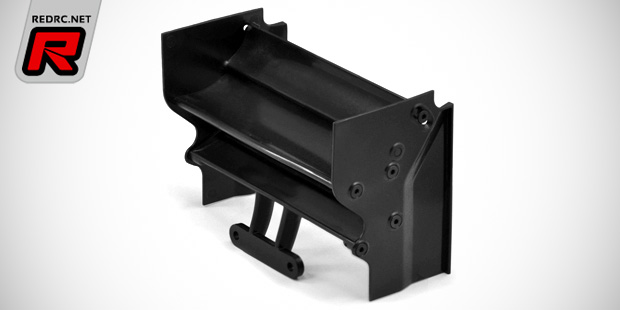 Available now from Serpent are adjustable rear wings for 1/10th scale formula cars. The multi-piece wings come standard with the new F110 SF2 kit and offer a 3-step adjustable upper segment to fine-tune the aerodynamic characteristics while offering a scale appearance at the same time. The wings come in white or black colour and not only fit Serpent's Formula car but also many other brands.
Click here to view more photos
Wednesday, April 1, 2015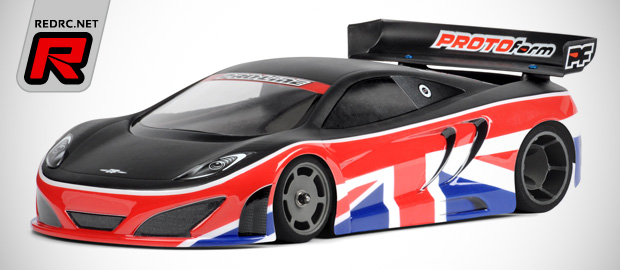 Due to popular demand Protoform are now producing their PFM-12 race body for GT12 racing in light weight .025″ Lexan. Aimed at 1/12th on-road racers  the body is inspired by the supercars that call the esses of Silverstone and Brands Hatch home. The BRCA-approved race body features a low-slung, cab-forward design sure to provide exceptional handling characteristics and it now offers an even lower weight thanks to the thinner material uses. Included with the PFM-12 is a comprehensive decal sheet to complete the scale appearance, wing mounting hardware, and paint-then-peel overspray film.
Source: Protoform [racepf.com]
Wednesday, April 1, 2015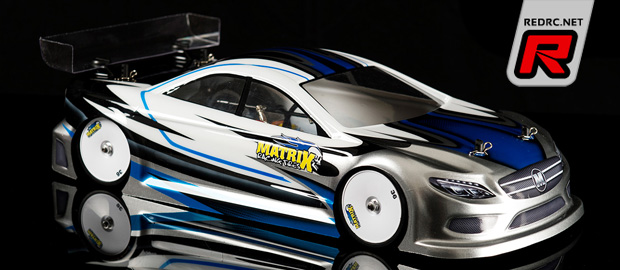 Following a first teaser image Matrix now officially announce their new Matrix 190mm touring car bodyshell. Offering a flowing design the body is meant to make for a well-balanced handling with exceptional steering response and a stable rear end, resulting in high corner speeds and a unique driving feeling.
Click here to view more photos
Monday, March 30, 2015