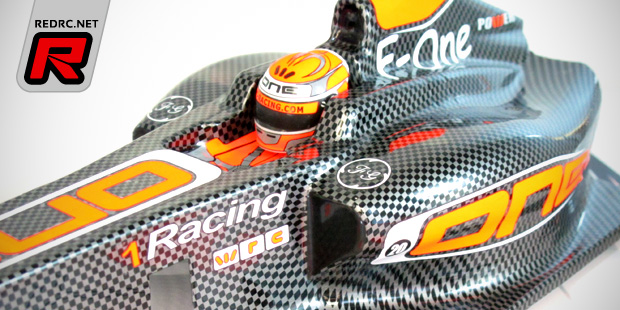 WRC introduce four new sticker sheets for the F-One formula kit. They are made to fit the kit's body and offer several decals for the nose section, side pods, engine cover and the front and rear wings. Also included are helmet and driver decals. The sticker sheets are available in fluorescent green, fluorescent yellow, orange and fuchsia.
Click here to view more photos
Thursday, July 24, 2014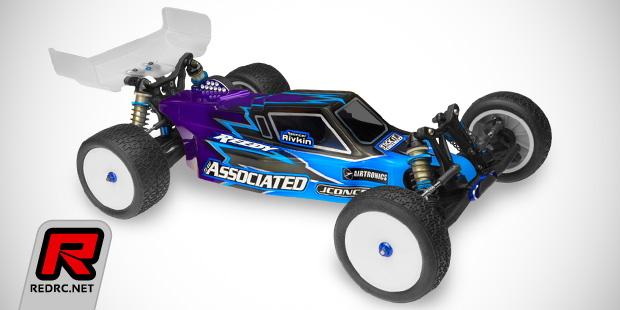 After releasing a whole load of Silencer design bodyshells JConcepts now comes back to the popular Finnisher body that soon will become available for Team Associated's B5M buggy. The Finnisher sports a smoother high-speed transition with increased flow past the side-pods that lends itself perfect to high-speed circuits. As track conditions have advanced through additives, treatments and maintenance, the ultimate aero package flows through the turns, produces traction and jumps with consistency. The body is capped off with a centre roof channel for high speed tracking stability, increased roof stiffness and dual side window treatment. Included with the body come two 6.5″ Hi-Clearance rear wings.
Click here to view more photos
Thursday, July 24, 2014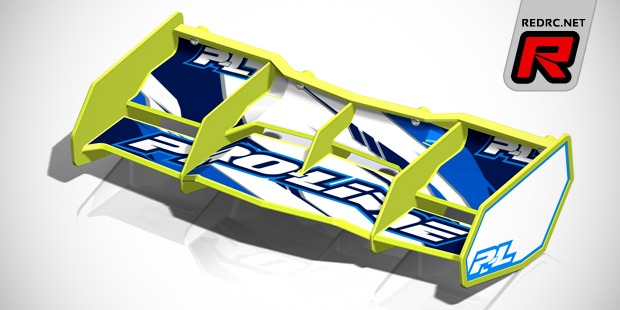 Pro-Line have more off-road related accessories to offer in the form of the Trifecta 1/8th rear wing and car stands for buggies and trucks. Starting with the wing, the part was first seen at this year's ROAR Fuel Offroad Nationals and it is designed to greatly improve rear traction and high-speed stability. Sculptured in an aggressive, futuristic design with large centre fins the wing can be equipped with your choice of a small or large wickerbill to fine-tune the performance. Underneath the main plate of the wing there are three dimples that hang down on each side creating a "golf ball aerodynamic effect" which increases low speed down force and reduces high speed drag. Suitable for 1/8th buggies and trucks the wing is available in yellow, black or white colour.
Click here to continue reading
Wednesday, July 23, 2014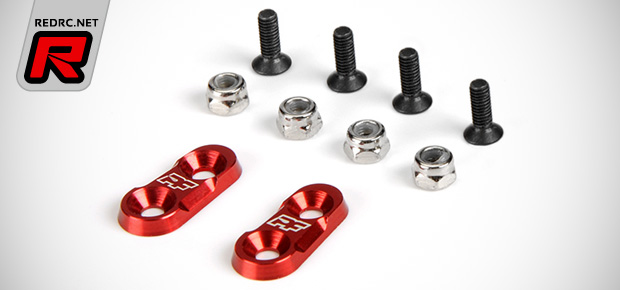 New from Protoform come aluminium wing mounts and an on-road car stand. Starting with the wing mounts, they make for an extra-secure hold and super trick look 1/10th touring cars, USGTs or World GTs. The teardrop-shaped wing mounts are anodised in Protoform red and laser-etched with the signature PF logo for added bling-factor and factory team style. They also allow for fore & aft wing adjustability if a slot is cut into the wing. They come with mounting hardware and work with most TC wings and bodies.
Click here to continue reading
Tuesday, July 22, 2014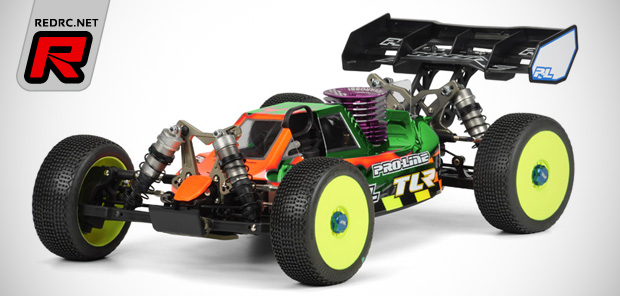 Pro-Line introduce the Phantom design bodyshell for the TLR 8ight 3.0. The Phantom design was originally thought out by Lee Martin for 1/10th buggies and the edgy yet flowing design now finds its way into 1/8th racing. The stealthy cab forward design and special rear section help with high-speed stability as does the optional rear centre fin. The body is tailor-made for the 8ight 3.0, it comes clear and including window masks and a decal sheet.
Click here to view more photos
Tuesday, July 22, 2014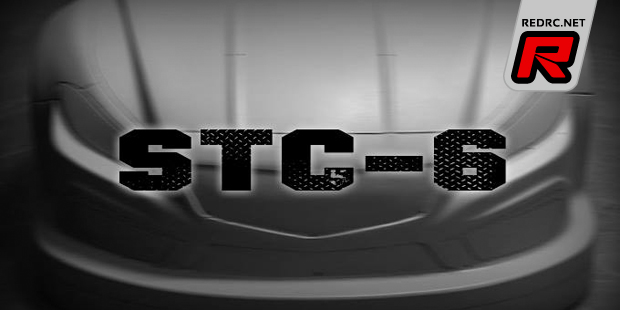 Following the STC-4 190mm touring car bodyshell Sweep will soon have another TC body available. The teaser image of the forthcoming STC-6 shows a different hood design with two additional ridges that span from the grille section toward the wind screen. The grille itself also is of a slightly different design while additional ridged above the lower louvers give a hint on an updated aero package compared to the STC-4. We bring you more information about the body as soon as we get them.
Source: Sweep [sweepracing.com]
Thursday, July 17, 2014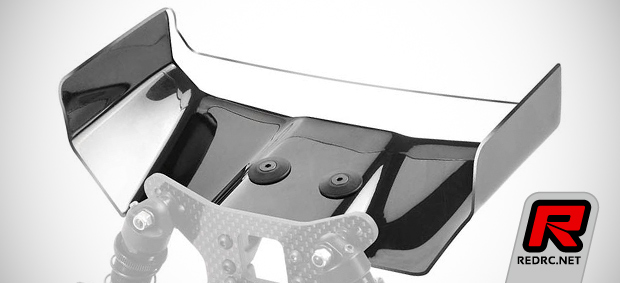 Made for the XB4 line of buggies are two new rear wing sets from Xray. Coming as 1.5mm or heavy-duty 2.0mm variant, the wings offer increased durability and lifespan compared to the kit wings. The greater stiffness also improves stability at high speeds making the wings, that come as pairs, ideal for modified class racing.
Source: Xray [teamxray.com]
Friday, July 11, 2014
Team Titan introduce the updated V2 version of the Blitz bodyshell height adjusters. Usable on virtually every touring car chassis with 6mm body mounts, the latest variant of the body height adjusters features O-ring equipped adjustment nuts to securely keep the chosen height even in intense racing action. Included in the set come four threaded tubes for the body mounts, four height adjustment nuts and four rubber O-rings.
Source: Team Titan [team-titan.com.tw]
Monday, July 7, 2014