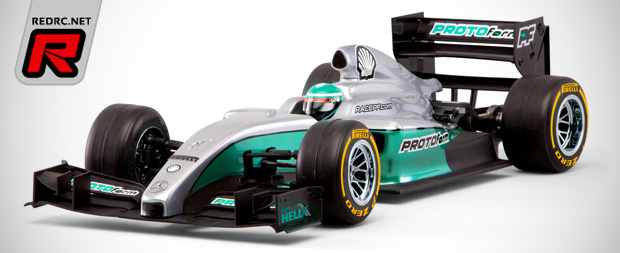 Protoform have announced their F1-Fifteen bodyshell for 1/10th formula cars. The body is moulded after the 2015 Formula 1 cars and features a sleek, low nose design with side-pod undercuts and an injection moulded black nylon driver's helmet for an ultra-realistic look. A new add-on airbox scoop and decal sheet, featuring seatbelts, steering wheel detail, car numbers and a variety of helmet visor colours, complete the scale details. The F1-Fifteen fits most modern formula chassis with trimming for front and rear suspension. This body is produced in genuine 0.7mm Lexan and includes decal sheet, driver helmet, hardware and paint-then-peel overspray film.
Wednesday, October 7, 2015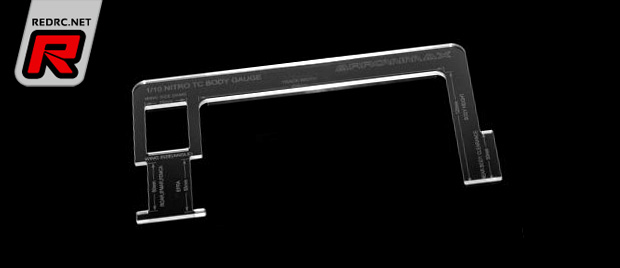 Following the electric touring car body and wing gauge Arrowmax now also have a dedicated 1/10th nitro TC tool available. With all necessary measurements in one handy gauge there is no reason to fail the next tech inspection. The gauge is made from high-quality polycarbonate and it sports precise and easy to read markings.
Source: Arrowmax [arrowmax-rc.com]
Tuesday, September 29, 2015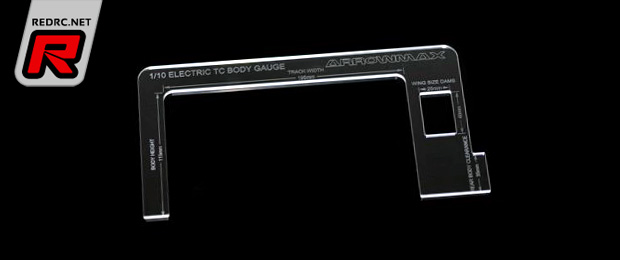 Arrowmax have a new 1/10th touring car body gauge available. Coming machined from polycarbonate and made to check all relevant body and wing dimensions the gauge is a handy tool for all competition racers as it helps to avoid annoying disqualifications due to the car and bod not complying with the regulations.
Source: Arrowmax [arrowmax-rc.com]
Wednesday, September 23, 2015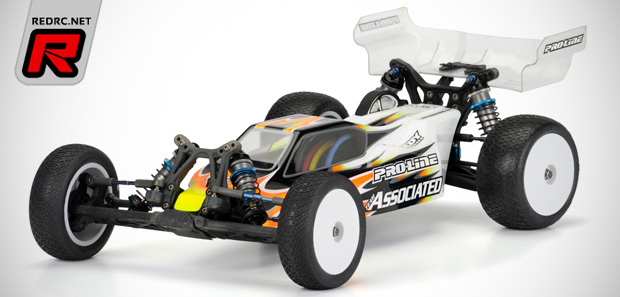 Pro-Line have introduced two new bodyshells, the Predator B5M buggy body as well as the pre-cut Flo-Tek Fusion short course truck bodyshell. Starting with the Predator, the design was originally developed for the RC8B3 and has now been scaled down to fit perfectly on Team Associated's mid motor 1/10th 2WD buggy. The Predator features a sleek and low-profile front cab and a rear section the will fit any transmission configuration including 3-gear and laid down styles. It takes design features from both Phantom and Type-R designs to create a whole new look with balanced performance in any condition. As usual the body comes clear, including window masks and a decal sheet.
Wednesday, September 23, 2015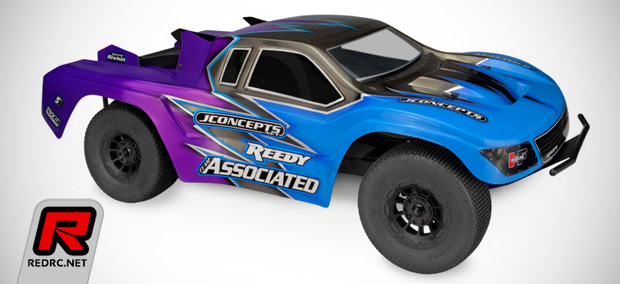 JConcepts have introduced their latest 1/10th short course bodyshell, the HF2. Specifically designed for mid-motor SCT trucks, the radical Hi-Flow 2 body has all new elements which take SCT tuning to the next level. With more reliable stability, increased speeds and more cornering ability in the SCT class, the body will effectively lowering the centre of gravity thanks to a low-profile design to further up performance. Air escape details, such as full rear opening capability just behind the cab as well as larger and more open louvers near the tail end of the bed help to fine-tune the body to the driver's preferences. The wheel wells are an area of focus on the HF2 body with an edgier appeal and pronounced flare to them. The openings allow for more tire clearance throughout suspension travel and also provide a little release of air during high-speed cornering. The rear number plates have been updated to accommodate the lower roof line and also detailed for appearance. As a bonus, the body includes an HF decal sheet for compatibility as well as window mask and customer letter to fill the accessory package.
Monday, September 14, 2015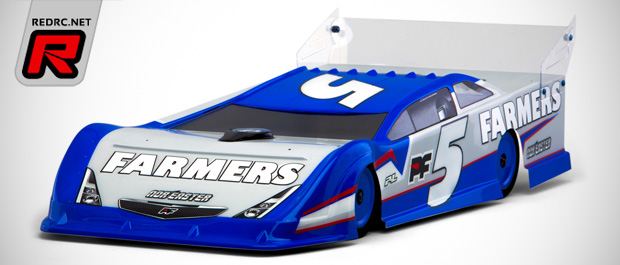 Protoform have introduced the new Nor'easter late model 1/10th scale dirt oval bodyshell. An evolution of PF's line of race bodies and using the latest in aerodynamic styling from full-scale late models, the body has been refined to give even more steering and side bite. Extra clearance has been added around the right front fender and the front splitter reconfigured to allow for more body lean while the side skirts have also been enhanced for more rigidity and stability. Made to fit all the popular dirt oval late model pan car chassis, the Nor'easter meets all dirtoval.com national rulebook specs and comes with a pre-cut and pre-drilled spoiler kit complete with end plates and hardware. It is produced in genuine 030″ Lexan and also includes a detailed decal sheet featuring two different sets of headlight and grille options, window masks, and paint-then-peel overspray film.
Thursday, September 10, 2015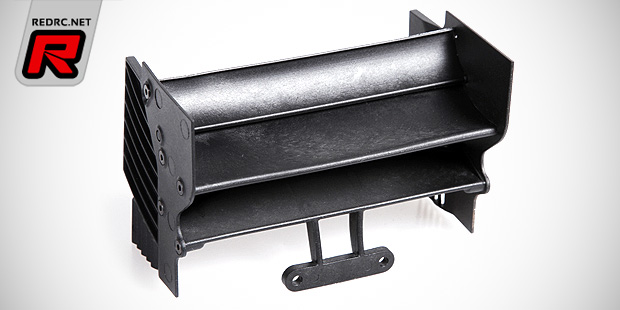 Made for the Serpent F110 SF2 formula car is are a new wide rear wing, diffusor and an adjustable rear pod support plate. Starting with the wing, it is available in a black and a white version and while being wider than the standard part it also offers additional adjustments in order to fine-tune downforce and drag. Swinging over to the diffusor, the moulded composite part is available in black colour only and it can add a certain stability while offering protection for the rear pod and spur gear at the same time. The diffusor is moulded from high-quality composite material and it attaches to the rear pod plate. Last but not least is the adjustable rear pod carbon fibre plate for the F110 that allows to mount the rear wing in a standard and a high position while retaining the diffusor's low position. The wing and diffusor fit Serpent's F110 kit and also the cars of many other brands.
Tuesday, September 8, 2015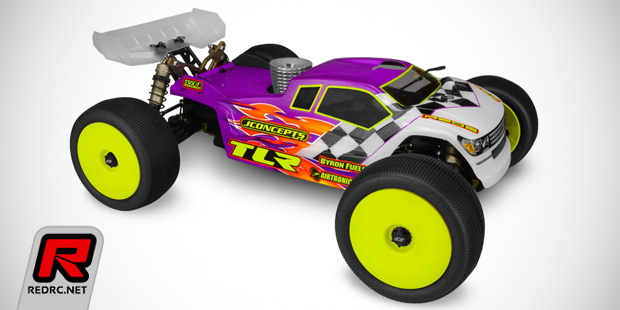 The latest off-road vehicle to receive JConcepts' Finnisher body treatment is the TLR 8ight-T 3.0 1/8th scale truggy. The slight cab forward design, raked windshield and aggressive stance highlight a performance-oriented core while the wide front hood scoop allows plenty of clearance for the unique 8ight-T 3.0 shock geometry. An extended front chin spoiler, headlight and grill protect the front-end from unwanted up-drafts during flight while a built-in air escape passage on the roof allows the customer to fine-tune the body for maximum outdoor performance. The new body includes champion rear name plates which provide additional high-speed stability and the overall handling has been improved by balancing the bias between the cab location and rear wing placement which control the majority of the aero affects of the aggressively styled body.
Wednesday, September 2, 2015