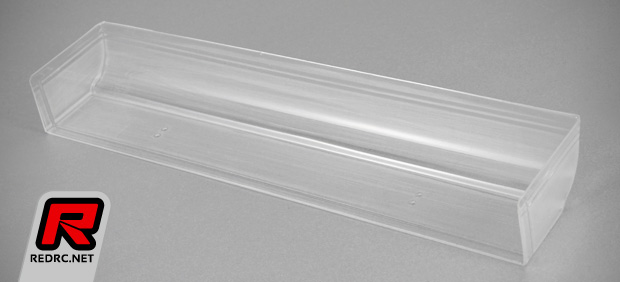 Available now from Marc Rheinard's MR33 brand is a new touring car rear wing for 190mm bodyshells as well as plastic card board boxes to protect your RC equipment during transportation and storage. Starting with the rear wing, the redesigned downforce enhancer sports an updated design for improved corner speed while offering three different cutting lines for the wing height and two different wing chord lines. Two pairs of dimples allow to easily mount the win in a front and rearward position. The wing is made from tough 1mm polycarbonate and comes including a pair of 20x40mm endplates. Also new is the MR33-branded RC plastic card box with dimensions of 470x220x130mm. The box is made to protect valuable equipment such as chargers, power supplies, as well as spare parts. The boxes can also be used within many hauler bags.
Click here to view the storage box
Friday, October 31, 2014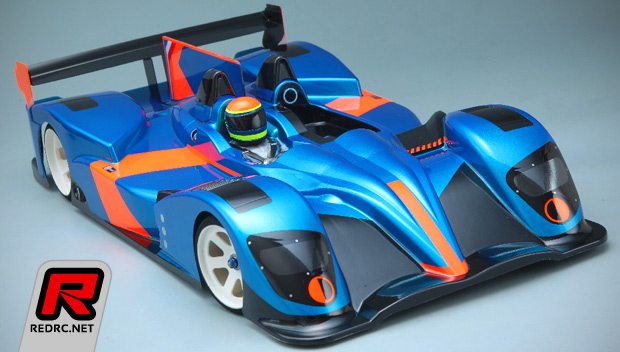 Following first teaser images Team Muso now officially announce the release of the LM-P Typ2 200mm on-road bodyshell. The multi-piece body is made from clear polycarbonate and it comes with separate rear wing, shark fin and roll cage details to create several aerodynamic configurations. The body is designed for the use with 200mm World GT chassis and also fits Tamiya F103 GT cars.
Click here to view more photos
Wednesday, October 29, 2014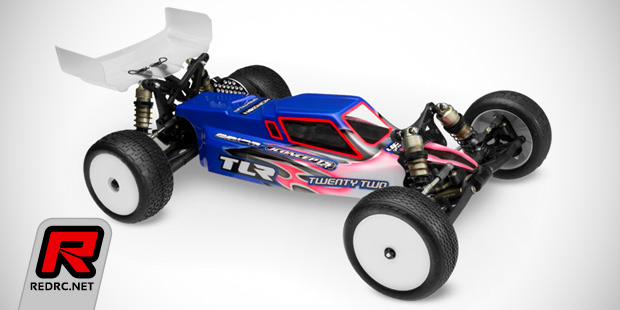 JConcepts introduce the Finnisher bodyshell specially designed for the TLR 22 2.0 2WD buggy in mid motor configuration. Development with the help of Ryan Maifield, the Finnisher for the 22 is a completely tightened design, slimming the overall look of the vehicle. The body sports a smoother high-speed transition with increased flow past the side-pods that lends itself perfect to high-speed circuits. A single angle starting near the steering assembly ending at the widest point in the middle of the chassis adds driving consistency and improved "at-speed" handling. As track conditions have advanced through additives, treatments and maintenance, the ultimate aero package flows through the turns, produces traction and jumps with consistency. Included with the body come two 6.5″ wide Hi-Clearance wings.
Click here to view more photos
Friday, October 24, 2014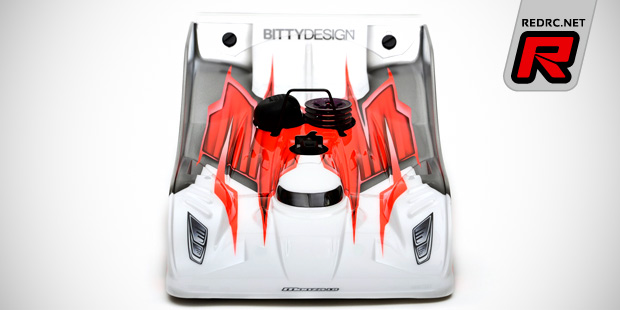 Italian company Bittydesign introduce their first ever 1/8th nitro on-road bodyshell, the Monza-L8. The body is meant to provide a good steering response combined with a very balanced overall feeling and consistent traction. The EFRA and ROAR approved body becomes available by the end of October in a standard 1.0mm and lightweight 0.75mm variant, both are made of high-quality polycarbonate and they come including a decal sheet and window masks.
Click here to view more photos
Tuesday, October 21, 2014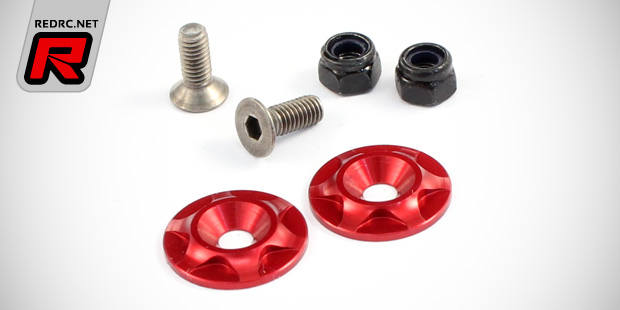 New from Radtec come aluminium wing washer sets for 1/10th touring cars and buggies. The sets include a pair of lightweight washers, 3x8mm flathead titanium screws and M3 locknuts to securely mount the wings to TC bodies or the wing stays of a range of buggies. The large diameter washers prevent the wings from excessive bending under high loads to make for improved aerodynamic efficiency. The machined washers are available in five different colours including red, orange, blue, light blue and black.
Click here to view the other available colours
Tuesday, October 21, 2014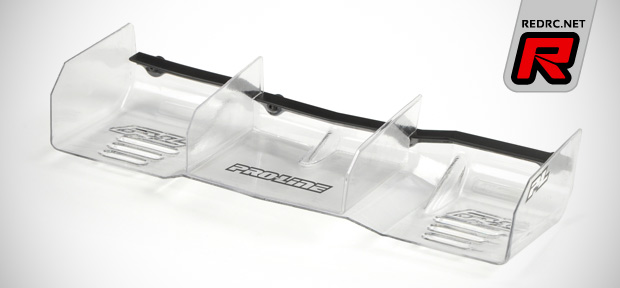 Debuting at the recent IFMAR 1/8th Nitro World Championships in Italy with World Championship results, Pro-Line's 1/8th Trifecta lexan wing is destined to give drivers another setup and fine-tuning option. From the mind of World Champion and Pro-Line team driver Ty Tessmann, the wing brings a huge amount of weight savings to the highest part of the buggy and massively lowers the car's centre of gravity. This results in faster corner speeds and reduces the chance of traction rolling when faced with high-bite track conditions. The wing design follows the tradition set by the 1/10th buggy wing and features 3 strengthening ribs and 3 dimples that hang down on each side creating a "golf ball aerodynamic effect" under the wing for added down force and reduced high speed drag.
Click here to continue reading and to view another photo
Monday, October 20, 2014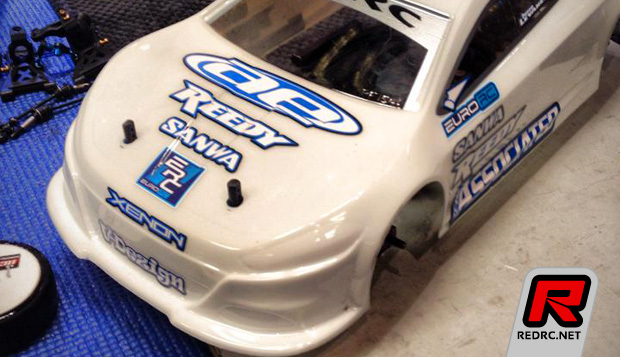 During this week's International Indoor Championships IIC Protoform is testing a new and yet unnamed carpet bodyshell for 190mm sedans. Mounted to Juho Levänen's Team Associated TC6.2 the body appears to be of quite an aggressive design with a large front splitter and a pronounced bumper, grille and headlight section. No official information are available yet but we keep you up to date as soon as they surface.
Click here to view more of the body
Friday, October 17, 2014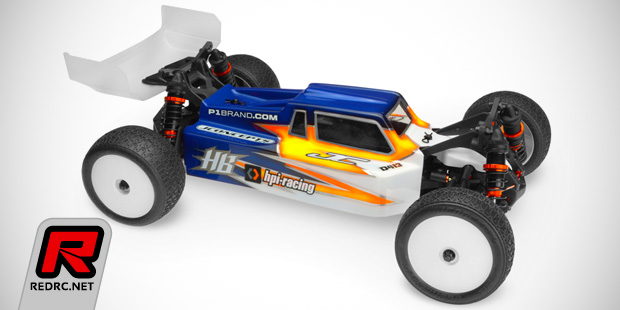 The latest addition to JConcepts Silencer line of bodyshells is a variant for Hot Bodies' D413 4WD buggy. Using the distinctive Silencer design with a forward-biased cab, a dual channeling rear escape and a cockpit shark fin the JC body highly differs from the D413's kit body to make for a totally different appearance. As usual the body comes clear, including window masks, a decal sheet and two 6.5″ Hi-Clearance rear wings.
Click here to view more photos
Wednesday, October 15, 2014