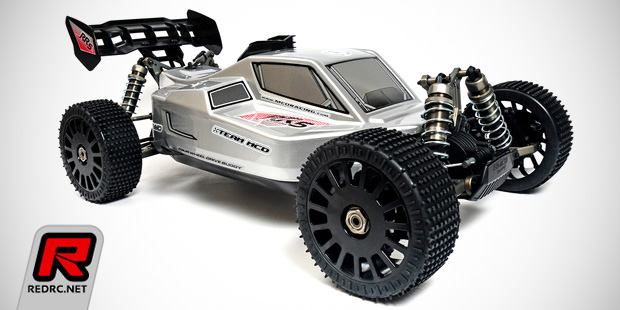 MCD Racing have a new optional bodyshell for the RR5 large scale buggy available. Sporting a distinctive cab forward design and an aggressive overall appearance the body is meant to produce more front and centre downforce, resulting in a more aggressive steering response. A cutout in the rear section improves engine cooling for better overall performance in hot weather and the body comes with a spark plug protector that keeps away harm from the engine in the event of a roll-over.
Click here to view another photo
Tuesday, January 27, 2015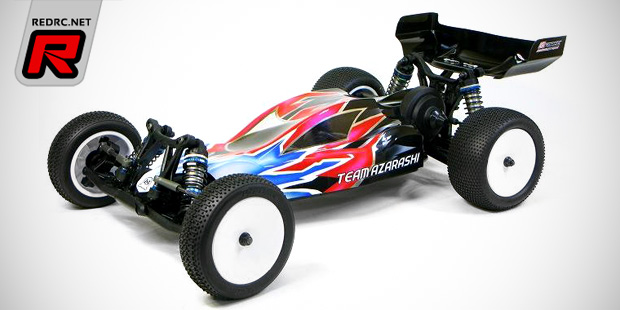 Japanese company Team Azarashi have first images of their yet unnamed prototype bodyshell for the Team Associated B5M buggy available. Sporting the distinctive Azarashi lines the body does away with today's ubiquitous cab forward design in favour of a more conventional looking mid cab appearance. We do not have a release date yet but we bring you more information as soon as they become available.
Click here to view more photos
Tuesday, January 27, 2015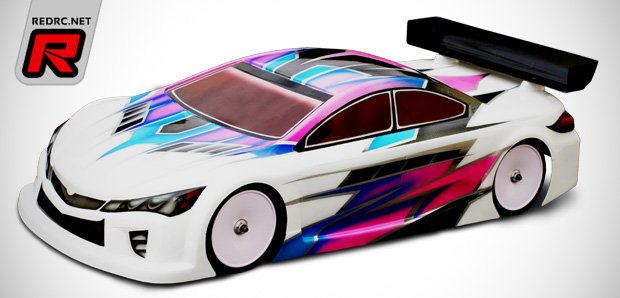 Team Titan introduce the new Blitz ALS-R bodyshell for 190mm electric touring cars. With the level of competitive racing increasing and the wide variety of track conditions faced by touring car racers there has been an increasing need to design shells to suit specific conditions. The ALS-R has been designed with less overall down force for high traction asphalt and carpet tracks, and will help increase top speed and reduce traction rolling, with aggressive steering response to ensure high corner speeds. The specifications meet IFMAR, BRCA and GBS body rules and the body will become available in a standard 0.8mm, lightweight 0.7mm and super lightweight 0.5mm variant. All are made from high-quality polycarbonate and they come clear, including window masks, a decal sheet with two styles of headlights and wing mounting hardware.
Click here to view another photo
Monday, January 26, 2015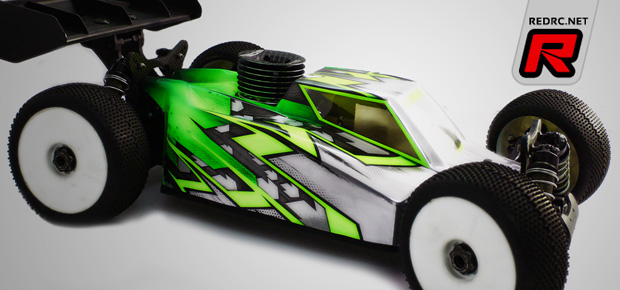 Italian company Max Airbrush introduce the Magma V1.0 bodyshell for the Xray XB8 buggy. Made from clear polycarbonate material the body adapts the unique look of the company's Magma design in order to create a new look for the XB8. Both material and shape ensure a good amount of robustness while a special shape around the engine's cooling area provided sufficient cooling.
Click here to view more photos
Friday, January 23, 2015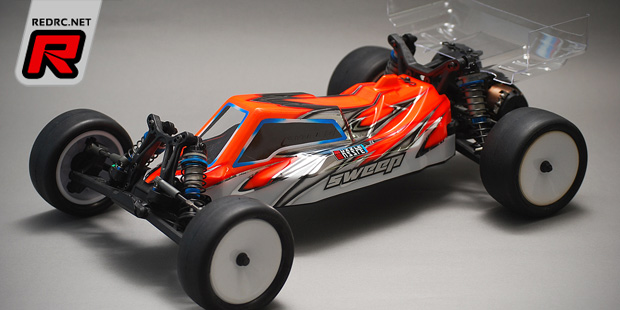 Sweep introduce the Muzzle bodyshell for the Team Associated B5 rear motor buggy. The body sports Sweep's distinctive Muzzle look with a cab forward design, a channelled roof section and a moderate step-up section towards the rear that is meant to give the buggy a predictive driving feeling and good in-air stability. Made from lightweight 0.8mm polycarbonate the body includes two 6.5″ high-downforce rear wings.
Click here to view more photos
Thursday, January 22, 2015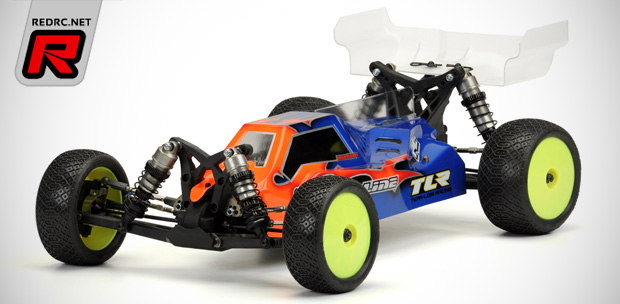 New from Pro-Line comes the Phantom design bodyshell for the TLR 22-4 buggy as well as a front swaybar for the Pro-2 truck. Starting with the body, it is made to tailor fit the 22-4 and it comes pre-cut to get you on the track faster. The Phantom originated from the mind of Lee Martin and features a stealthy cab forward look and sweeping body lines that flow back to a single point. Included comes an optional centre fin for improved high-speed stability and a Trifecta rear wing.
Click here to continue reading
Wednesday, January 21, 2015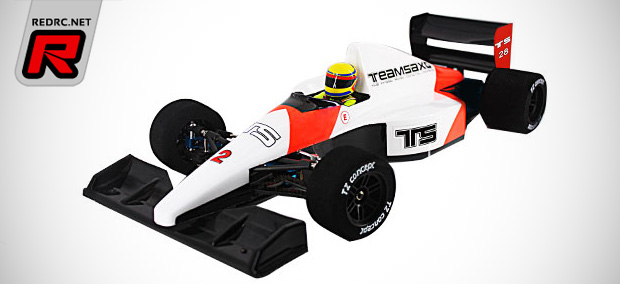 New from Teamsaxo comes the TS01097 formula bodyshell. Its design resembles a late 1980's, early 1990's formula 1 car and it is best used on medium to high speed tracks. The body is made from clear polycarbonate and made to fit most of today's formula chassis.
Source: Teamsaxo [saxoracing.com]
Monday, January 12, 2015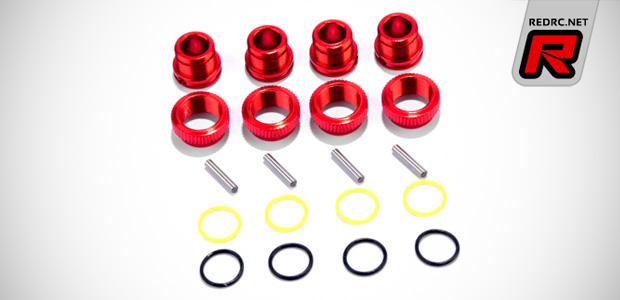 New from Spec-R come body height adjusters in various colours. Made from aluminium the parts are of a common design and they help to precisely set the body height and rake of 1/10th scale on-road bodyshells. Included in the set are four threaded bushings, four height adjuster thumb nuts, steel pins and eight rubber O-rings. Made from CNC-machined high-quality alloy the height adjusters are available in blue, black, orange and red anodising and they fit all vehicles with the same body post diameter as Spec-R's line of touring cars.
Friday, January 9, 2015