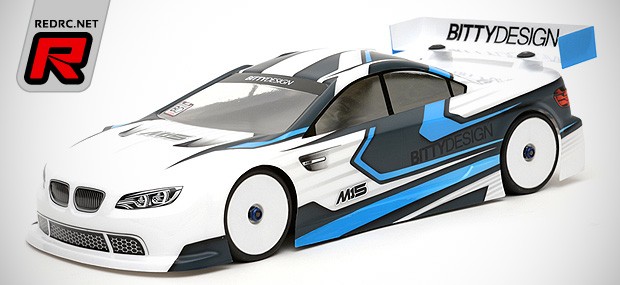 Following first teaser images Bittydesign now introduce the M15 190mm bodyshell for electric touring cars. Developed with the help of internationally experienced top drivers the body is meant to offer a very controllable steering response while retaining exceptional rear end grip and a neutral overall balance, making it easy for the driver to make a race distance both fast and hassle-free. The body, with its distinctive front and rear end design, is especially designed for carpet racing but also works well on low to medium grip asphalt tracks and it comes including a large decal sheet, window masks and a lightweight hardware set to mount the rear wing.
Click here to view more photos
Friday, November 28, 2014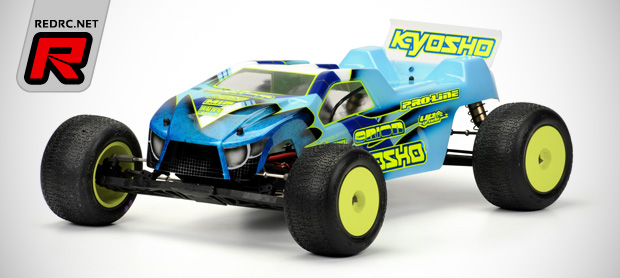 Pro-Line introduce the Bulldog design bodyshell for mid motor racing trucks such as the Kyosho RT6 and the Centro CT4.2 as well as 1/8th Electron buggy tyres. Starting with the body, the mid motor Bulldog is based on the proven rear motor variant and features a new Mohawk down the centre of the roof that improves high-speed stability and adds an aggressive look. The front end geometry has also been reshaped and improved to achieve higher front down force and reduce wheelies that cost precious time. The body comes made from high-quality polycarbonate and it includes window masks and a decal sheet.
Click here to continue reading
Wednesday, November 26, 2014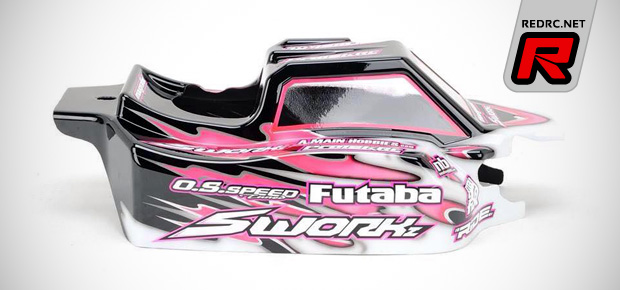 SWorkz introduce the new Falcon II bodyshell for the S350 1/8th scale buggy. Standard with the forthcoming S350 Evo II buggy kit the body will also fit older spec S350 platform buggies. Design-wise the Falcon II is a cab forward offering with a highly angled windscreen, roof-top airflow ribbing and a very contoured section around the engine head. As usual the body will come clear allowing to realise your own paint schemes.
Click here to view more photos
Tuesday, November 25, 2014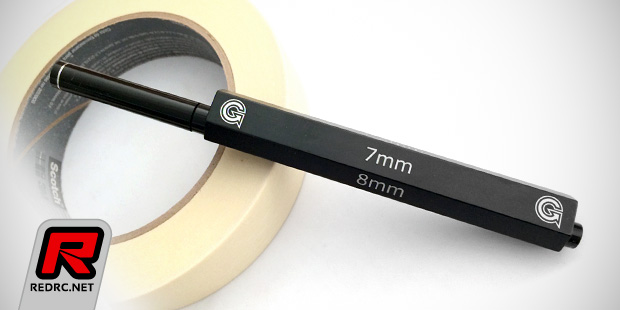 Gravity RC introduce the Skirt Pen, an adjustable height marker to mark the height of on-road body cut lines. With the body on the car the pen is laid on the table or pit board to draw an accurate line around the body which indicates the lower cutting line. The 6-sided unit offers measurements of 4.5mm, 5mm, 6mm, 7mm, 8mm, and 9mm with the laser-engraved number facing up is the exact height of the pen's tip. The Skirt Pen also includes masking tape to apply on the body's skirt before drawing the line to help with visibility on dark body designs. Other uses may include marking lines on foam off-road inserts when cutting them narrower to size.
Click here to view another photo
Saturday, November 22, 2014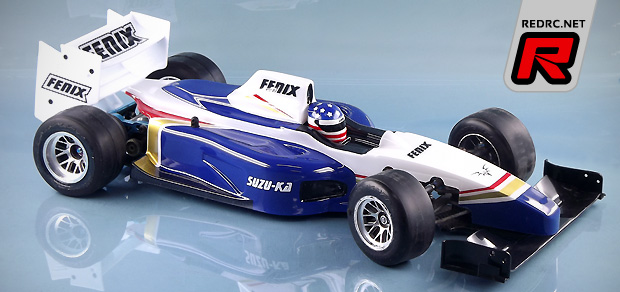 Fenix Racing from Italy introduce their new Phi-Gamma formula bodyshell for 1/10th cars. Designed using 3D CAD software with Computational Fluid Dynamics validation for improved aerodynamics, the body is best used on medium to fast tracks and it is completely tuneable in terms of downforce and drag. The body is made from clear polycarbonate and fits most of today's formula chassis.
Source: Fenix [fenix-racing.com]
Friday, November 21, 2014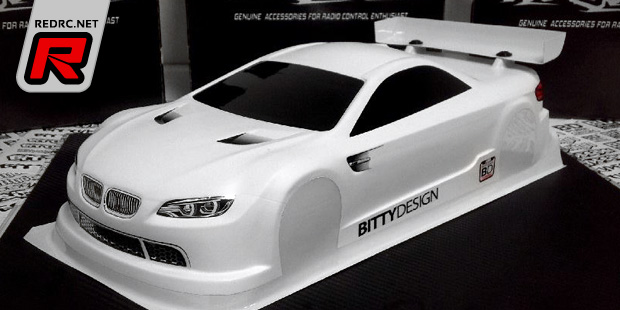 Following a first teaser image Italian company Bittydesign have released a first proper photo of their forthcoming carpet-specific 190mm bodyshell. Coming with a BMW-ish front end design and a roof line that reminds on the popular Mazda 6 the body is purpose designed for carpet racing and it will be officially released at the end of this month.
Source: Bittydesign [bittydesign.net]
Monday, November 17, 2014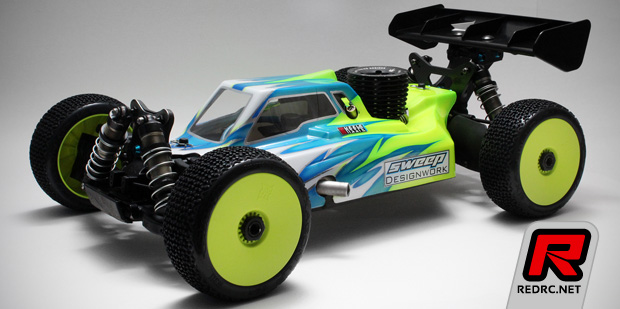 Sweep introduce the Muzzle bodyshell for Xray's XB8 1/8th scale nitro off-road buggy. Designed in cooperation with Sweep factory drivers Reno Savoya and Jason Nugroho the body provide an easy and predictable driving feeling that allows an aggressive driving style. It sports a pretty hefty cab forward design with a highly angled windscreen, a roof-top shark fin and sculptured side pods. The body is made from 0.8mm polycarbonate material and comes including window masks and decals.
Click here to view more photos
Saturday, November 15, 2014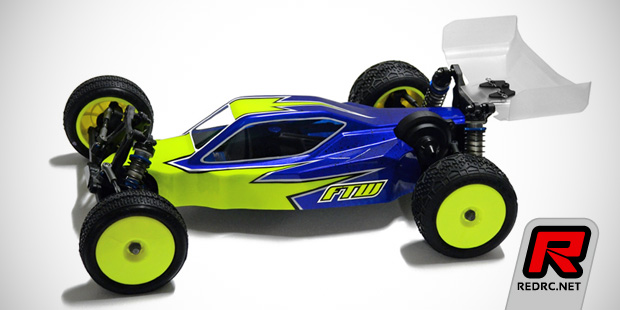 For The Win introduce their Reactor bodyshell for the Team Associated B5M mid motor buggy. Striking the optimal balance between aggressive down force and stabilising side force, the body offers a somewhat mild cab forward design and large side windows that make it stand out. For 17.5 Stock racers with motors geared to the ragged edge, a moulded air intake is included which, when bolted to the body with the included feather-weight nylon hardware, channels fresh air directly into the motor area and also the speed controller, if mounted inline. Included with the body come two Fulcrum wings, a set of window masks and a decal sheet.
Friday, November 14, 2014