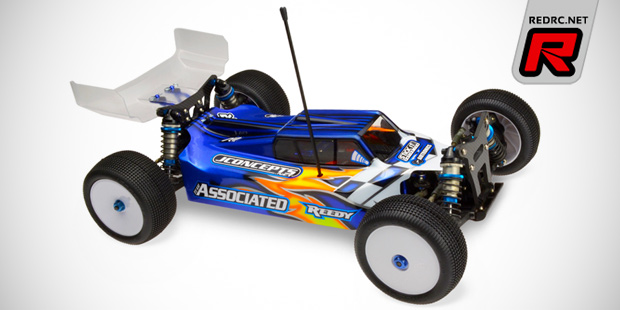 The latest vehicle to receive JConcepts' Silencer bodyshell treatment is the Team Associated B44.3 4WD buggy. The Silencer sports a special design aimed at today's high-speed tracks with a profiled, Finnisher stance cockpit and forward raised side-pods. A smooth, high-speed transition around the cab keeps the Silencer heading in the right direction while a slight recess just behind the cab with channeling out the rear provides rear end stability. The side pods have a clipped rear end, narrowing the rear by angling in just in front of the rear tyres. The rear side-pods angle sharply toward the shock tower and wing, enhancing the force placed on the rear pods during high-speed acceleration. Included with the body come two 6.5″ Hi-Clearance rear wings, window masks a decal sheet.
Click here to view more photos
Friday, February 27, 2015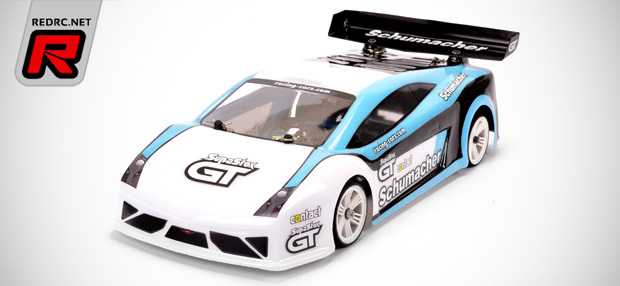 Available now from Schumacher is the Type L bodyshell for the SupaStox 1/12th scale pan car. Sporting a distinctive "Italian" design and coming made from clear polycarbonate the BRCA approved body is a direct fit non the standard and GT SupaStox chassis. Included with the body are window masks, an add-on rear wing and wing mounting hardware.
Source: Schumacher [racing-cars.com]
Thursday, February 19, 2015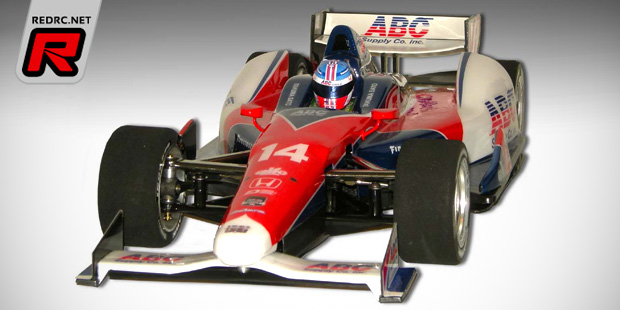 New from Japanese company Agartha Works comes a multi-piece Indy Car bodyshell for Tamiya F104 formula cars. The body kit includes a total of 16 pieces including a polycarbonate front wing, side deflectors and several formed parts for the rear wing. Included is also the actual monocoque body all pieces mount to, but the needed low-profile wide rear wing has to be purchased separately.
Click here to view another photo
Thursday, February 19, 2015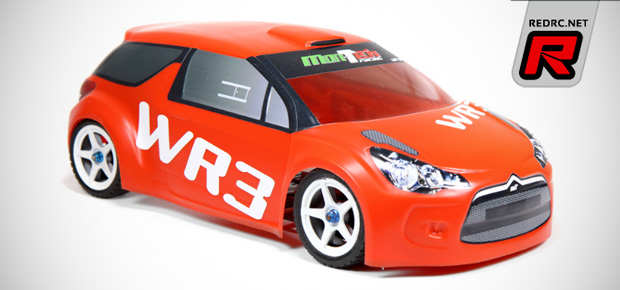 To add to their previously released WR1 and WR2 bodies Italian company Mon-Tech now introduces a third 1/10th scale rally body, the WR3. It is made from tough 1.0mm polycarbonate, comes clear and should fit most 190mm wide touring and rally car chassis.
Click here to view more photos
Monday, February 16, 2015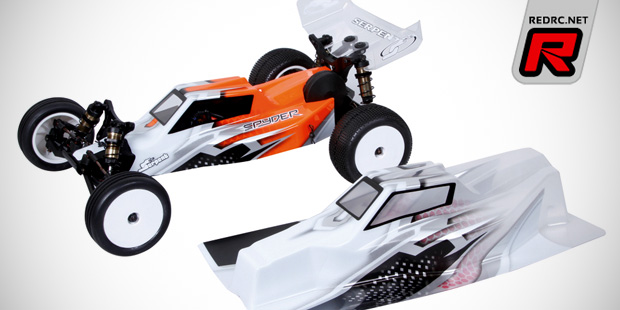 Serpent have two new bodyshells for the Spyder MM 2WD mid motor buggy available. They come in a fully pre-painted version in Serpent's orange, silver, black and white signature colours or semi-painted in silver, white and black to have your favourite colour added. Both bodies are a direct fit and help to get you on the track much quicker as they do away with the odd guess work about designs, masking and painting.
Source: Serpent [serpent.com]
Saturday, February 14, 2015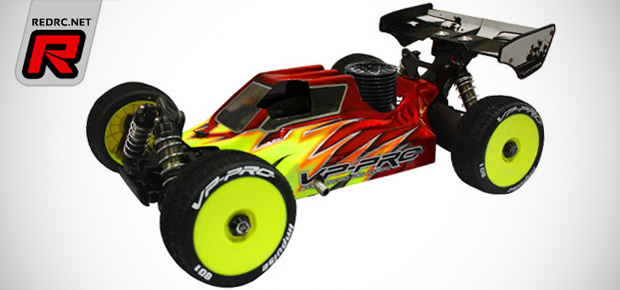 VP Pro introduce a new cab forward bodyshell for the Xray XB8 buggy. Made from high-quality Lexan material the body is a direct fit and it offers a mild cab forward design with reverse side scoops for improved airflow and optimised rear downforce.
Source: VP Pro [vp-racing.com]
Wednesday, February 11, 2015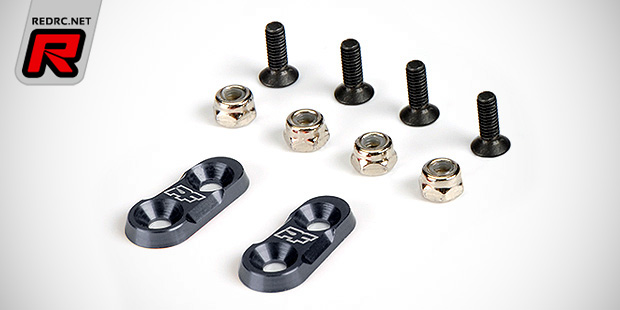 New from Protoform come aluminium wing mounts for 1/10th touring cars, World GT, USGT and drift bodyshells in gun metal colour. The teardrop-shaped wing mounts are anodised and laser-etched with the signature PF logo for added bling-factor and factory team style. They also allow for fore and aft wing adjustability if a slot is cut into the wing. Included are two flat-head screws per mount with locknuts for maximum mounting strength and they are also available in red anodising.
Click here to view another photo
Thursday, February 5, 2015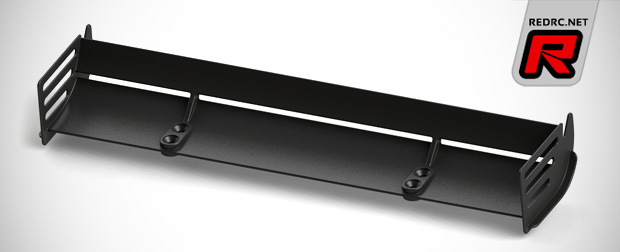 Racing Dutch is a new company from the Netherlands, specialised in 3D printed products. Developed by a network of professional engineers with a passion for RC the main focus will be on niche products for 1/8th and 1/10th scale nitro on-road racing. One of the first items to become available is a 200mm touring car rear wing, developed using CFD techniques to reduce the overall drag by as much as 40 percent. The wing is available in a medium and high downforce variant and it is recommended to paint or soak the part using Parma Faskolor or Createx paints to have it matching the body's colour.
Click here to continue reading
Sunday, February 1, 2015