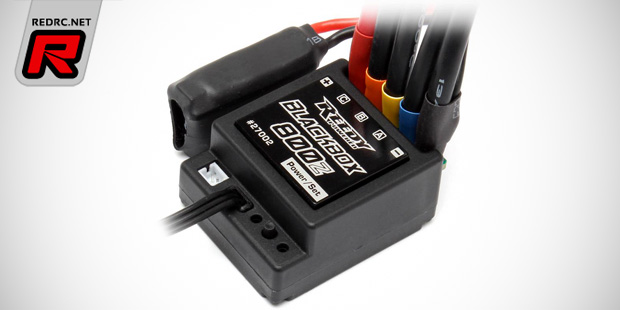 New from Reedy comes the Blackbox 800Z zero timing sensored brushless competition speed controller, a simple to use, economical, and powerful ESC for Spec class racers. The speedo was designed to offer excellent throttle and brake feel, a wide range of adjustability, and robust hardware. The compact, lightweight plastic housing with low-profile heatsink makes fitting the controller easy even in tight surroundings. The ESC comes pre-wired with 13 gauge wire and solder tabs make wire replacement easy while the on-board, single button programming allows to fine-tune parameters such as the drag brake, power profile, the drive and brake frequency.
View the features, specifications and another photo here
Tuesday, December 1, 2015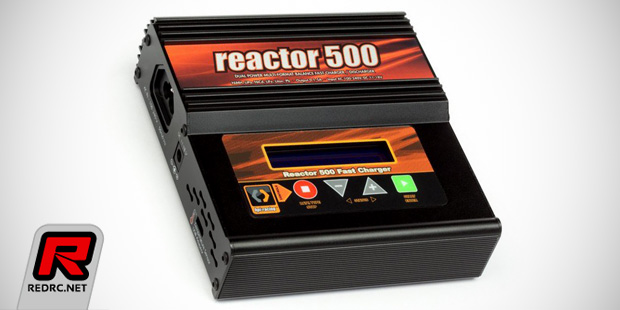 HPI have introduced the Reactor 500 AC/DC multi-chemistry charger. The device offers up to 5A of charge current with its 50W power circuitry, allowing to swiftly fill 1S to 6S LiXX, 1 to 15 cell NiXX and 2V to 20V Pb batteries. Several safety features such as maximum capacity and maximum charge time cut-off makes for convenient usage even for beginners while multiple charging profiles make charging of different specification batteries such as receiver, transmitter or power packs a breeze. Menu operation is done via a standard 4-button design and the back-lit display helps to monitor most of the important parameters. The package is rounded out by an assortment of wires and adapters as well as a balance board.
View the specifications and another photo here
Monday, November 30, 2015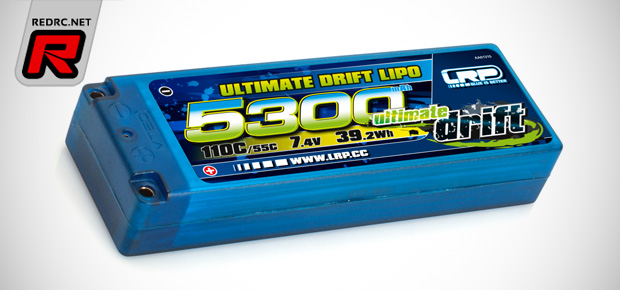 Coming soon from LRP is the Ultimate Drift 5300mAh hardcase LiPo battery pack. Built using 110C/55C cells and offering a high capacity, the pack weighs in at only 280g, making for an exceptional capacity-to-weight ratio. The pack comes in a translucent blue hardcase as known from LRPs competition batteries, it is 3C chargeable and utilises standard 4mm tube-type connectors.
Source: LRP [lrp.cc]
Thursday, November 26, 2015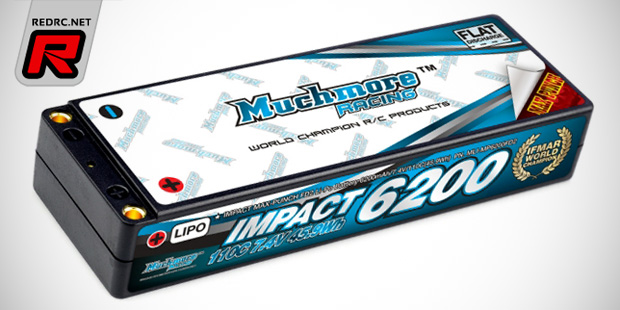 Muchmore have upgraded their Impact FD2 range of competition LiPo batteries with the addition of four new packs. First up is the Max Punch 6200mAh standard size pack made of 110C cells. Weighing in at 307g the pack is both light of weight while offering maximum punch for both modified and stock racing thanks to a high-performance cell chemistry. Also new are a bolstered-up 5000mAh 110C Shorty pack, a 4000mAh 110C 18.3mm high low-profile 2S Shorty and a 8000mAh 110C 1S pack for 1/12th scale applications. All offer improved capacities over their predecessors and they utilize standard 4mm connectors.
View the other new batteries here
Tuesday, November 24, 2015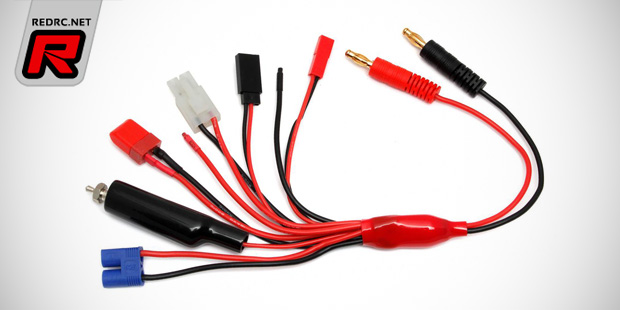 New from Reedy comes a range of charge leads as well as an XH balance board for 2S to 6S LiPo battery packs. Starting with the wires, first up is a 7-in-1 charge lead that comes pre-wired with six of the most used connector types such as a red BEC, universal-type, Tamiya and T-type plug. Also attached is a dedicated glow-plug adapter and a blank positive and negative wire that allow you to attach a seventh plug of your choice. On the input side 4mm bullet-type connectors are suitable for most of today's AC and DC chargers. Also new is a T-plug charge lead that can be used both for direct charging or to attach a range of adapters to and last but not least comes the 2-6S XH balance board that can be used with any charger that requires a balance board with XH connectors.
View the other new products here
Friday, November 20, 2015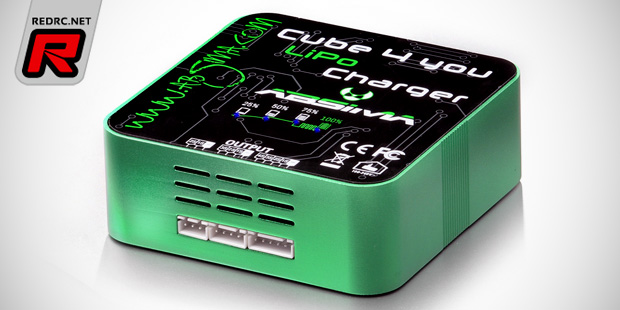 In addition to the pro-level CTS-Duo Touch and GPS-1 chargers announced just yesterday, German company Absima also have the basic Cube 4 You device available. The 50W charger is a LiPo-only affair and able to charge 2S to 4S LiPo packs through their XH balancer ports. The AC-only charger offers a charge rate of 4A, an integrated power supply and it sports compact dimensions of 98x98x36mm at a weight of 278g. Four LED indicators help to monitor the operation, making the charger easy and convenient to use.
Click here to view the specifications and another photo
Thursday, November 19, 2015
Absima have introduced two new AC/DC multi-chemistry chargers in the form of the CTC-Duo Touch and the GPS-1. Starting with the dual output offering, the 100W device offers up to 10A of charge current for 1S to 6S LiXX or 1 to 15 cell NiXX batteries. The dual back-lit touch displays help to navigate through the menu, that includes a special LiHV mode for the latest breed of 4.35V high-voltage LiPo cells, and the charger comes with an assortment of balancer boards, adapter wires and also a touch pen.
Wednesday, November 18, 2015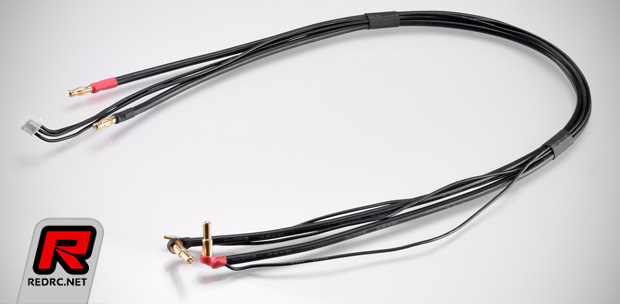 Available now from Vampire Racing is the 2S all-black charging lead in long configuration. The 60cm charging harness comes pre-soldered with 4mm gold-plated bullet-type connectors and an XH balancer on the charger side and and stepped 4/5mm dual plugs and a 2mm balance connector for the battery side which allows to charge 2S LiPo packs with both industry-standard 4mm connector tubes as well as the newer batteries with 5mm tubes.
Source: Vampire Racing [vampire-racing.com]
Tuesday, November 17, 2015