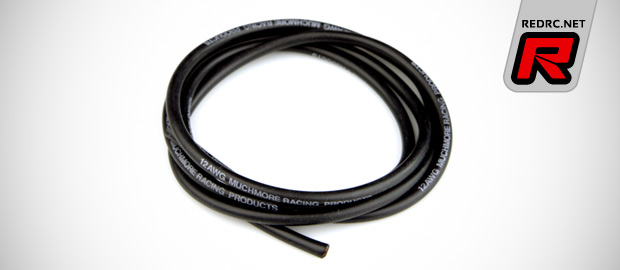 Muchmore have a new and super-flexible silicone wire available. Coming as thicker 12AWG and thinner 14AWG variant, the black silicone-covered cable is available as 100cm roll with the thin 14AWG wire being ideal for all applications where a low weight and maximum flexibility is needed such as in 1/10th and 1/12th pan cars.
Click here to view the 14AWG wire
Thursday, March 6, 2014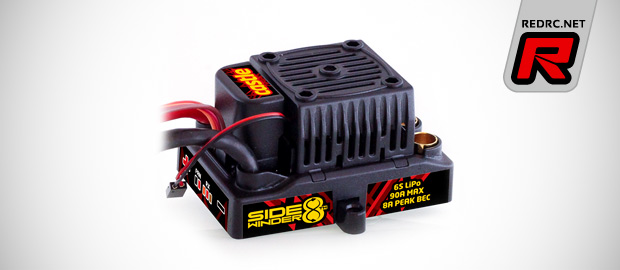 The Castle Creations Sidewinder 8th is a sports speed controller for vehicles of up to 5kg of weight running a maximum of 6S LiPo battery packs. The 90A rated brushless speed controller sports a 5.5V BEC system that delivers 4.5A continuous and 8A peak current, it comes with 6.5mm bullet-type connectors build into its case and measures 62.2x56x34mm. Made for sensorless motors the speed is also of a waterproof design and it comes as a combo set including castles new 1515B-2200kv brushless motor.
Source: Castle Creations [castlecreations.com]
Wednesday, March 5, 2014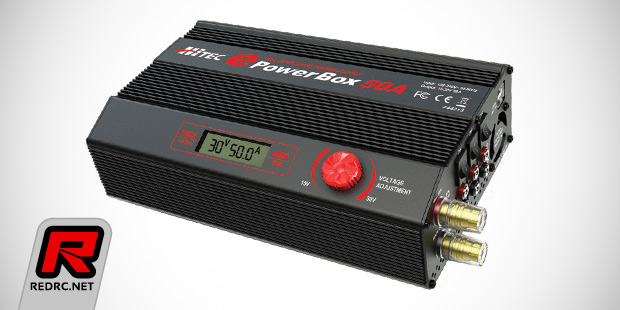 New from Hitec comes the ePowerbox 50A switching power supply. It provides 50 Amps of current with an input voltage range from 100VAC to 240VAC and an adjustable output of 15 to 30 VDC. Housed in a black aluminium heatsink case the power supply sports one 50A and three 10A outputs, two 5V USB ports and dual cooling fans. The case measures 305x170x85mm and the device weights in at around 3100g.
Source: Hitec [hitecrcd.com]
Friday, February 28, 2014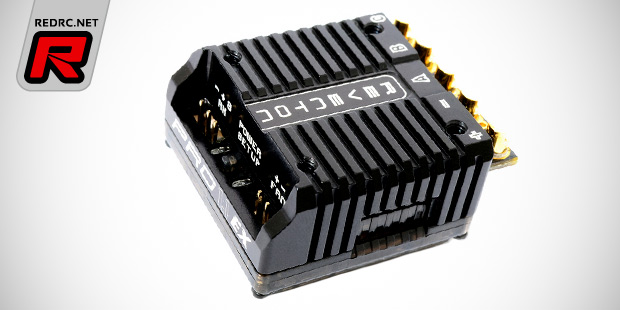 Speed Passion introduce the updated Reventon Pro 1.1 EX brushless speed controller. The latest version of SP's World Championship winning ESC received a smaller black colour case that now measures 35x35x20mm, it comes with a new low-profile 30mm fan and the ESC is usable with 1S and 2S LiPo batteries. The 140A rated speedo features a 6V/3A BEC system, a build-in on/off switch and it is available now.
Source: Speed Passion [speedpassion.net]
Thursday, February 27, 2014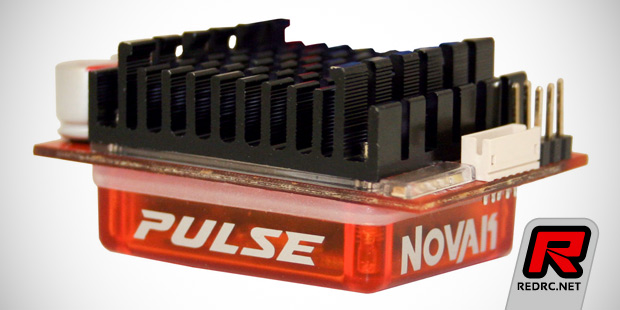 Novak recently updated their popular Pulse and GTB brushless speed controller and now present the Pulse V2 and the GTB 3. Starting with the Pulse V2, the competition speedo received an all-new power board with integrated power capacitors and updated Super-Tuner firmware for enhanced stopping power. The specifications remain the same meaning the 2S LiPo-compatible V2 is useable with 540-size motors as low as 3.5T, 550-size 4.5T motors and also up to 5200kv 4-pole sensor-based offerings.
Click here to continue reading
Tuesday, February 25, 2014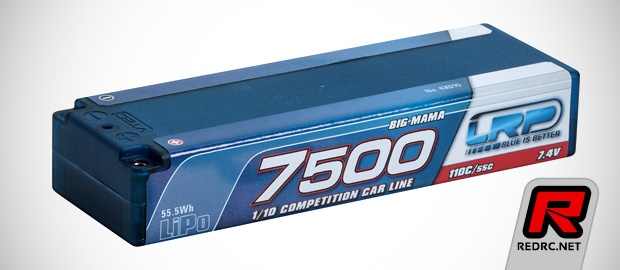 Available soon from LRP are updated hardcase LiPo batteries packs out of the company's Competition Car Line series. The range will include a two standard-size 2S 7500mAh and 6000mAh packs, a 5800mAh saddle and a 4700mAh shorty pack. All are made from 110C/55C rated cells and come in blue semi-transparent cases. Also new is a 6600mAh 100C/50C 1S pack for 1/12th applications. The batteries should hit the store shelves soon.
Click here to view the other new packs
Thursday, February 20, 2014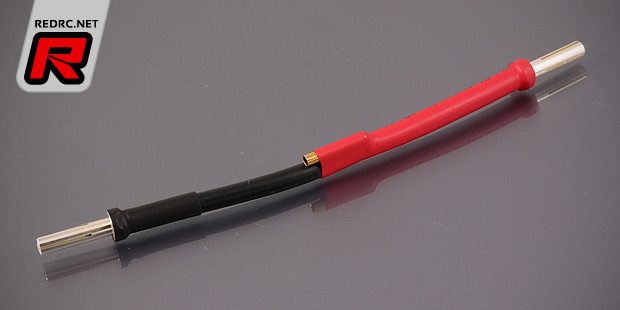 New from Vampire Racing comes this heavy-duty jumper wire for saddle battery packs. Made using thick 4.5 square millimetre high-flex silicone wire and silver-plated 4mm bullet-type connectors the wire also offers a 2mm charging port for a balancer harnesses making it ideal not only for connecting saddle packs in use but also while charging. The 100mm long wire is usable with many 1/10th and 1/8th applications and is available now.
Click here to view another photo
Tuesday, February 18, 2014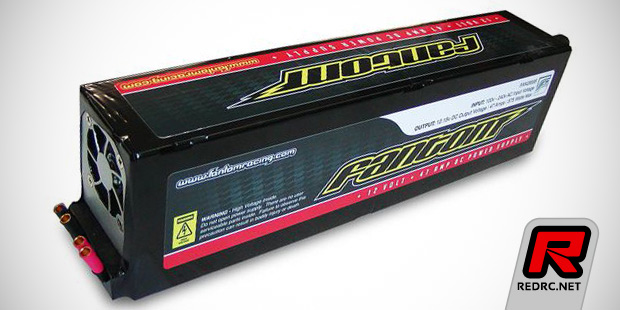 Fantom introduce two new heavy-duty power supplies for 100 t0 240VDC input. First up is the smaller 575 watts version that offers up to 47A continuous output current and 12VDC output voltage. The device features two internal power supply units for redundancy and it measures roughly 330x57x76mm and weights around 1500g. The second new power supply offers a whooping 1150 watts output power, 47A output current and 24VDC output, making it ideal especially for all racers who need to fill 4S or 6S LiPo batteries at high charge currents. Like the smaller 575W version it offers redundancy, over-voltage, fault and short circuit protection, an internal cooling fan, rubber feet and 4mm female gold-plated output jacks. Both include heavy-duty US-type power chords and are available now.
Click here to view the 24V version
Tuesday, February 18, 2014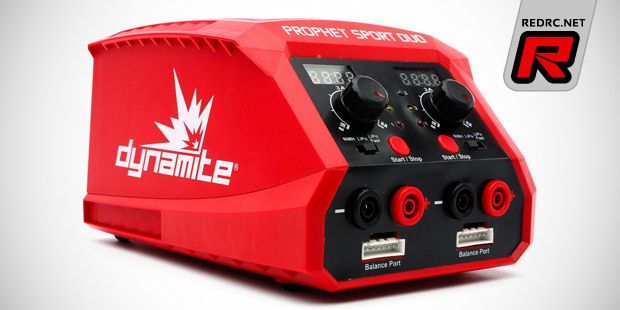 Horizon Hobby introduce the Dynamite Prophet Sport Duo AC charger. The device offers two independent 50W outputs for up to 6A charge current and up to 6S LiPo battery packs. The charger is housed in a sturdy, red colour case, features integrated balancers, short circuit, over temperature and low voltage protection plus an additional on/off switch and charge monitoring using three colour LEDs.
Source: Horizon Hobby [horizonhobby.de]
Thursday, February 13, 2014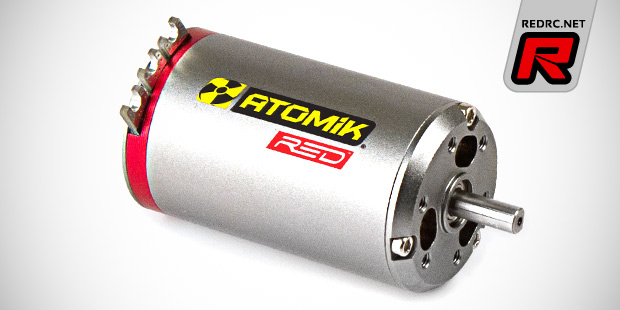 Atomik introduce the new Red 550 sensored brushless motor and 120A sensored speed controller. Starting with the motor, the power unit is especially designed for the use with 1/10th 4WD short course trucks, it is available as 4.5T and 7.5T variant and compatible with Traxxas' VXL-3s speed controller, making it a good update for brushless TRX models. As for the controller, the 120A rated unit comes pre-wired with 12AWG wire and EC3 connector, it includes a 200mm sensor wire and works both with sensored and sensorless motors. The motors and controller are available separately or as combo including the 4.5T or 7.5T motor.
Click here to view the controller
Wednesday, February 12, 2014