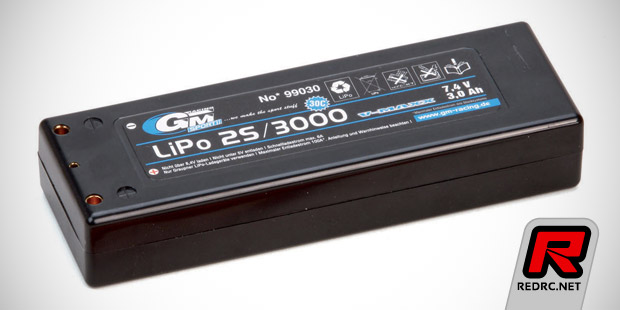 Graupner introduce three new GM Racing V-Maxx Sport 7.4V LiPo battery packs. Build from the latest generation 30C cells the batteries combine low weight and high performance. Available are 24mm height 2400mAh and 3000mAh oval diameter racing packs with JST connector and a 3000mAh 25mm high brick-type pack with 4mm bullet type connector tubes. The economically prices packs are ideal for basher and cost-oriented club racers alike.
Click here to view the other new battery packs
Friday, May 17, 2013 - add a comment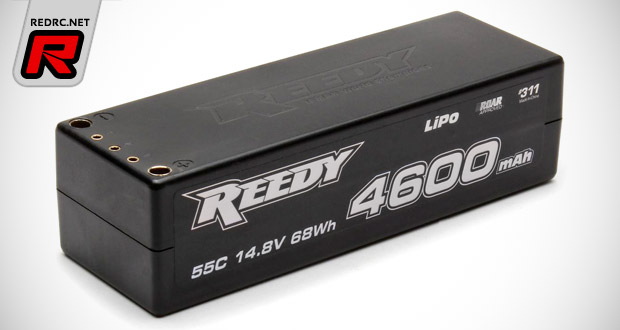 Tested and developed by the championship-winning factory team drivers, Reedy's new 4600mAh 55C 14.8V LiPo battery is a must-have for the hardcore 1:8 buggy racer who seeks maximum power output and run time in a compact package. The battery's weight makes it easier to achieve perfect left/right weight distribution while 5mm power sockets offer the same convenience and low-resistance operation that 1:10 and 1:12 drivers have enjoyed for years. A durable hard case protects the battery from damage while three 2mm balance ports allow for balance charging using the included balance charge harness. Two 5mm sockets are also included.
Tuesday, May 14, 2013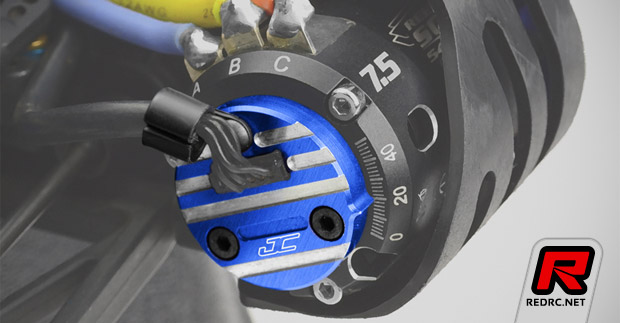 JConcepts introduces an all new aluminium timing cover accessory for the Reedy Sonic motor. The aluminium acts as an additional heat sink transferring heat to an additional surface spreading the heat out over more area. The timing cover also has increased depth which allows more sensor wire plug protection in the event of a crash or collision. The timing cover is CNC machined, available in blue and black colors and includes upgraded hardware for installation. In addition, each cover also includes a molded sensor wire holder and hardware which routes wires in the up position which decreases possible wire snags or drop-outs which lead to unfinished races. Available in anodised blue or black.
Wednesday, May 8, 2013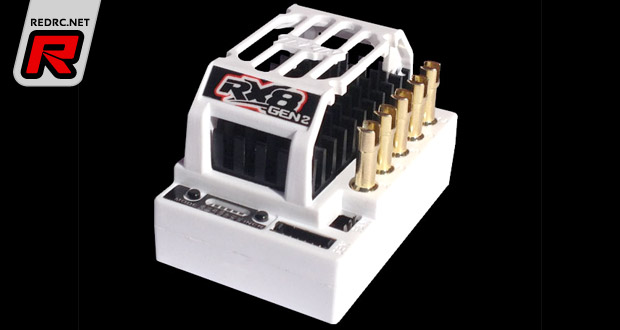 The Tekin RX8 Gen2 brings new features and next level performance to the popular RX8 series speed controls. Designed using today's state of the art micro components, the Gen2 delivers advanced tuning options for the hardcore racer. When it comes to 1/8th scale racing, this ESC has what racers demand, reliability, precise control and unmatched power handling capability. Packed with new features, it delivers a programmable high-voltage BEC, an EZ Access Port for HotWire communication and Datalogging capabilities in a small sized package.
Thursday, May 2, 2013
With increasing power delivery from brushless motors and lithium polymer batteries, internal resistance of device-to-device interconnects and electrical contacts have become more critical parts for today's R/C car racing. µ-Pro has targeted the market needs and come out with the male bullet plugs and the "Super-12″ AWG wire.  The bullet plugs minimize contact resistance. They come in two sizes, with diameter ø4mm and ø5mm, these sizes working with the latest available lithium polymer batteries. The "Super-12″ AWG wire claims to have a higher current density capability than ordinary 12 AWG wires available in the market.
View the Super-12 AWG wire here
Tuesday, April 30, 2013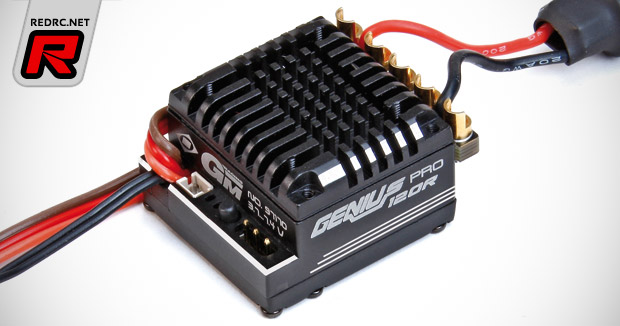 2013 was looking to be a tough year for Graupner / GM-Racing after parent company Graupner GmbH & Co.KG went insolvent. From the ashes comes a new company Graupner/SJ GmbH which has been founded by SJ Incorporated. Having purchased some assets like the Graupner and GM-Racing brand names, well known and respected racer Ralf Helbing, who used to be the head of development, has now taken over control of Graupner's business activities as its managing director. The first new GM/SJ products to hit the shelves will be the GM/SJ Race motor series as well as the new GM Genius Pro speedo which is currently being tested by team drivers and has already sparked a lot of interested amongst drivers and competitors. Expect those products very soon along with many more to come such as the X8-E high-level car radio with which it will be possible to change the speedo setup during a practice run without leaving the rostrum.
View an image of the new X8-E radio here
Tuesday, April 30, 2013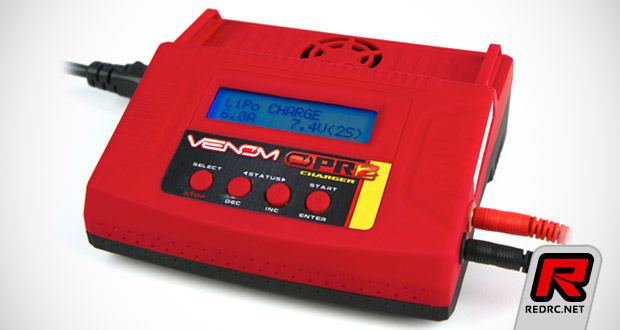 Venom have introduced the follow-up to the wildly successful Pro Charger series. The Venom Pro Charger 2 has a new ergonomic case design and features an integrated power supply, on-board balance block and supports charging rates up to 6.0amps. This AC/DC powered multi-chemistry charger is micro processor controlled, fan cooled and can handle Lithium batteries up to 6S, NiMh/NiCd batteries from 1-15 cells and Lead Acid batteries from 1-10 cells (2v to 20v). The Venom Pro2 also boasts many high end features such as multiple discharge profiles, internal resistance testing and recallable memory profiles for up to five of your most commonly used batteries. The Venom Pro2 also comes with nine of the most popular charging leads including Traxxas, Deans, EC3, EC5, Tamiya, receiver pack, JST, alligator clips and glow plug adapter for trouble free connection to the most popular batteries on the market.
View details on the PS600 Power Supply here
Friday, April 26, 2013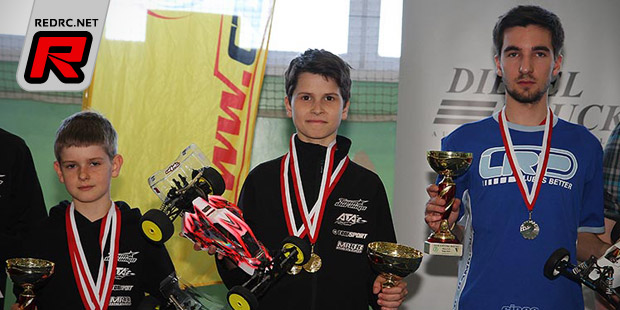 Last weekend the Polish Indoor Off-Road Champioinships took place on a track designed by young Team Durango driver Michal Orlowski. The race was hosted by Polish Model Car Federation and the ATA Racing Team. Sporting a tight and challenging layout including a crossover section many drivers compared the track to the difficult layout used at Langenfeld round of the 2012/13 Euro Offroad Series. In the 2WD class the overall win went to Team Durango/Speed Passion driver Michal Orlowski who also took TQ in this class. Piotr Okonski (Tamiya/LRP) grabbed the runner-up spot with Bartek Zambrzycki (Team Durango), who came from fifth position, completing the podium. The 4WD class once again saw a dominant Michal Orlowski who finished some two laps ahead of Piotr Okonski. The podium was completed by Bartek Zambrzycki. The race marked the end of the indoor season in Poland with the outdoor season starting in May.
Click here to view the 4WD podium
Tuesday, April 23, 2013