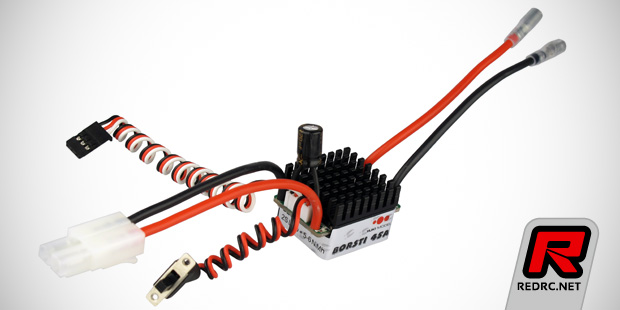 Yuki Model introduce the Borsti 45A brushed speed controller. Offering up to 45A constant and 340A peak current, the 2S LiPo-compatible controller measures 38x28x2mm and it weighs in at 40g. The speedo features low-voltage and over-temperate protection, a 2A/5.8V BEC system and it comes pre-wired with Tamiya-style battery and motor connectors.
Source: CN-Group [cn-group.de]
Tuesday, November 25, 2014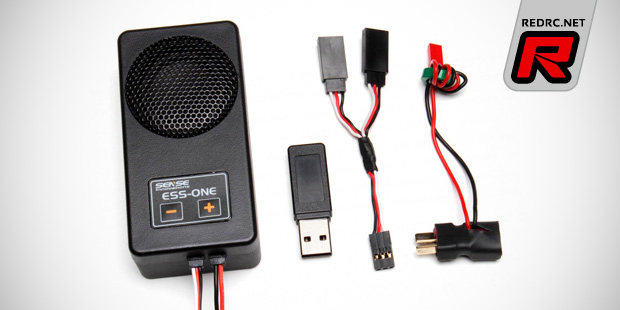 Team Associated help you to take your scale realism experience to the next level with the ESS-One Engine Sound System and XP light arrays. The ESS-One Engine Sound System allows to choose from multiple throaty race engine sounds, shifting, brakes, and turbo blowoff valves. The programmable ESS-One delivers these sounds in one simple, small box for a clean and easy installation and it is usable for short course trucks, drift or rally cars.
Click here to continue reading
Saturday, November 22, 2014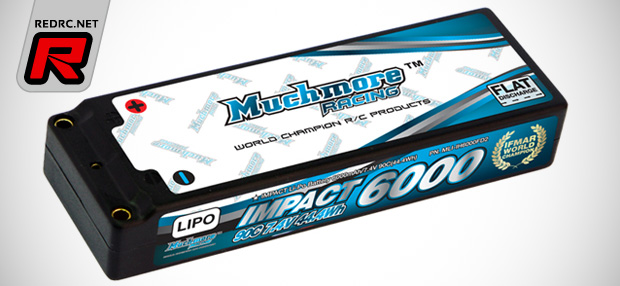 Muchmore introduce their new Impact FD2 line of high-performance LiPo battery packs. Built using the latest high C-rate cells the range includes a standard size 6000mAh 90C pack, a 4500mAh 90C shorty battery as well as two 25mm height 6000mAh 90C and 23mm low-profile 5200mAh 80C saddle packs. All batteries come in a protective hardcases and with 4mm bullet-type connector tubes.
Click here to view the other new batteries
Wednesday, November 19, 2014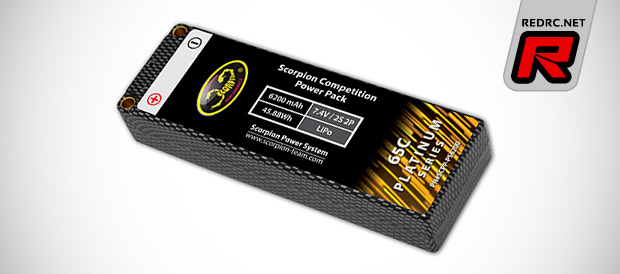 Asian company Scorpion, known for their high-performance aircraft brushless motors and controllers, slowly but steadily step into the car market with the introduction of the 7.4V 6200mAh Platinum series LiPo battery pack. The hardcase battery is built from high-quality 65C cells and it sports standard dimensions of 138.4×46.6×24.9mm making it usable in a wide range of applications.
Source: Scorpion [scorpionsystem.com]
Wednesday, November 12, 2014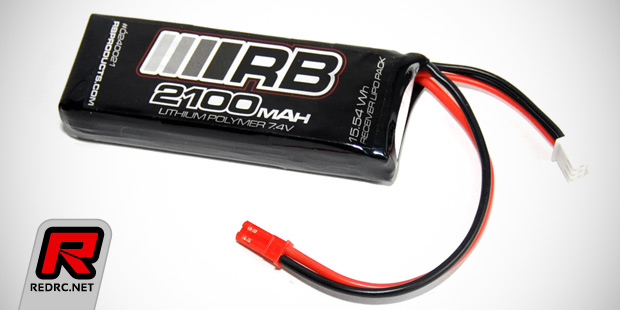 From RB come two new LiPo receiver battery packs for the use with nitro on-road and off-road vehicles. Available in two specifications as straight-type 2100mAh and hump-style 1500mAh variant the packs are light of weight with 86g for the straight and 55g for the hump pack, yet powerful enough for hour long mains. Both come pre-wired with red BEC-type plugs and XH balancer ports.
Click here to view the hump-type pack
Thursday, November 6, 2014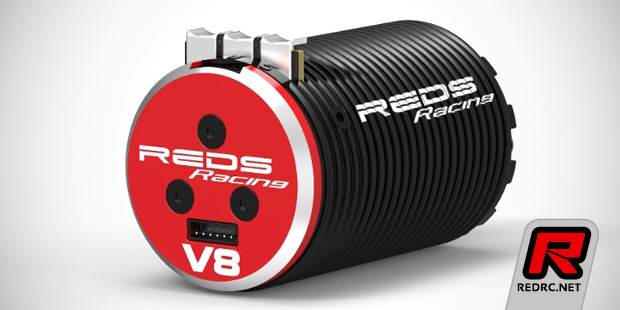 After releasing the VX 540-size electric brushless motors Reds Racing now introduce a dedicated series for 1/8th scale racing. The V8 are specifically designed 1/8th off-road motors to provide exceptional power, superior smoothness and control in combination with high efficiency and a low temperature operation. Coming with a highly finned CNC-machined aluminium can for improved heat dissipation the motor is capable of both sensored and sensorless operation and available in two KV options of 1900KV and 2100KV.
Click here to view the features and another photo
Wednesday, November 5, 2014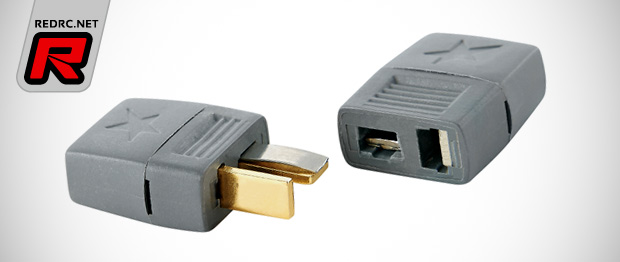 New from Hobbico come the Star Plug T-type high-current connectors. Compatible with the iconic Deans Ultra Plug they sport an updated design that does away with the need to use shrink tube on the exposed terminals as they are covered by a snap-on back cap cover. A tapered shape and grip strips make for fast and easy separation of the male and female part while gold-plated male terminals allow for excellent conductivity and nickel-plated female terminals improve wear resistance and life. The plugs are usable with up to 12AWG wire when using the back covers and with thicker 10AWG wire without covers.
Click here to view another photo
Friday, October 31, 2014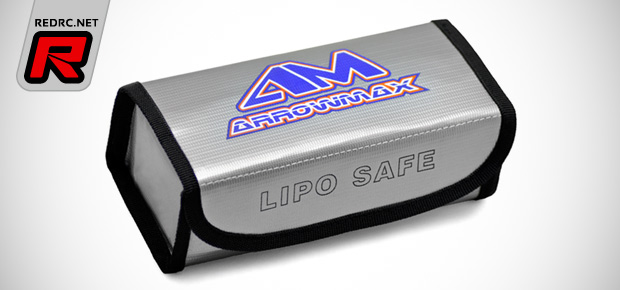 Arrowmax introduce their updated LiPo safety bag for charging and storing LiPo batteries packs. The bag is made from fire-resistant fabric and minimise the harm to the pit table and surrounding areas in case a LiPo pack goes up in flames during charging or storage. Large velcro straps keep the lid and the two inner lashes closed securely. Measuring 185x75x60mm the bag is printed with the Arrowmax logo and it sports white lining.
Source: Arrowmax [arrowmax-rc.com]
Thursday, October 30, 2014