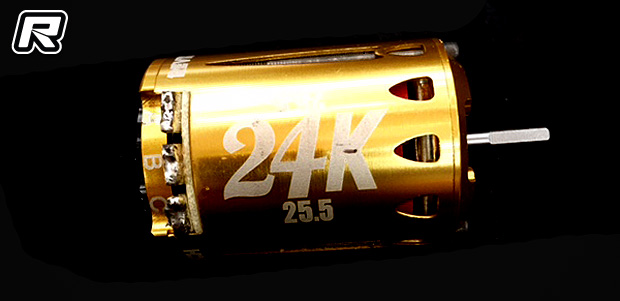 Trinity have announced the addition of a dedicated VTA motor to their ReVtech 24K line up. The motor will be based off the new ROAR VTA specifications which are ROAR's first attempt to recognise this popular spec racing class and it should become available in early March.
Source: Trinity [trinityrc.net]
Tuesday, February 9, 2016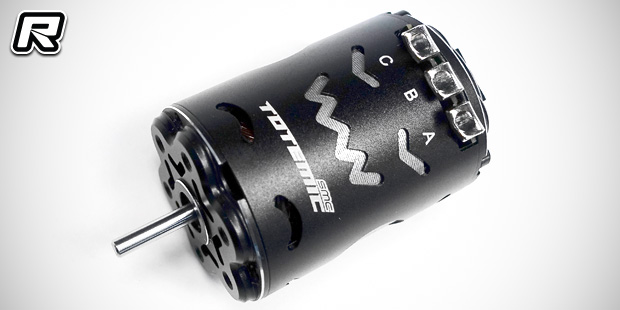 SMC have introduced the Totemic 2-pole 540-size sensored brushless motor. The motor's power band has been tuned to provide a very classic brushless feel with a smooth bottom end, hearty mid range and a brutal top end. Available in 9.5T to 5.5T variants, the 9.5T, 8.5T and 7.5T motors are equipped with 12.3mm diameter rotors, which testing proved to be the best suited for 2WD applications. The 6.5T and 5.5T motors are equipped with 12.5mm diameter rotors for 4WD applications where a harder hitting bottom end can be useful. The motor design has the stator wind only displayed on the stator through the side windows, allowing the stators to be changed and easily keep track of the motor wind.
Tuesday, February 9, 2016

French company RC Concept have new accessories available in the form of sensor cables, silicone wires and 4mm connectors. Starting with the sensor cables, they are available in six different sizes including 50mm, 100mm, 150mm, 200mm, 250mm and 300mm all of which come in all-black colour for looks and mesh covered for best possible protection. Also new is 12AWG and 14AWG silicone wire in black, red or white colour. The highly flexible wire comes in packs of 1 metre. Last but not least are 4mm bullet-type connectors. The gold-plated male plugs are of the now-standard 4-cut type for an increased contact patch and they feature pre-shaped soldering areas, making for neat soldering jobs. The connectors are available in convenient packs of 10 pieces.
View the other new products here
Friday, February 5, 2016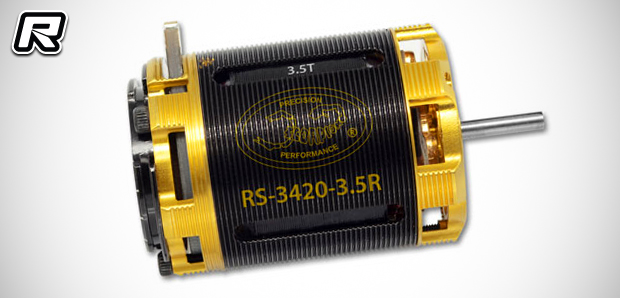 Scorpion have introduced the RS-3420 electric brushless motor in 3.5T configuration. The super-fast modified motor is best used in 1/10th Touring Car and 1/12th scale applications and it is equipped with a 12.5mm rotor for maximum torque, braking power and performance. Optional 12.0mm high-speed and 12.3mm all-round rotors can be purchased to fine-tune the motor to different track conditions. As with all RS-3420 series motors the 3.5T variant features a screw-type rotor surfaces for improved cooling, a built-in cooling fan as well as a built-in temperature sensor.
Source: Scorpion [scorpionsystem.com]
Monday, February 1, 2016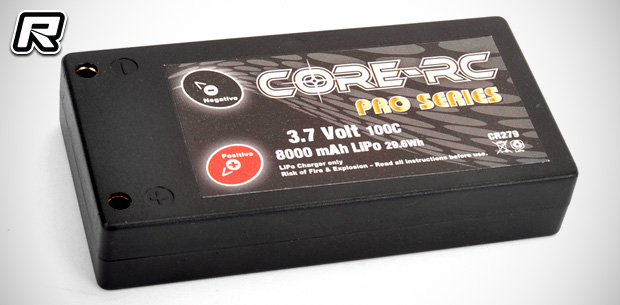 Schumacher have introduced the Core RC 1S 3.7V Pro Series LiPo battery. The BRCA approved battery measures 93×46.6×18.6mm and it features industry-standard 4mm plugs. Built using a 100C high-performance cell the battery is ideal for demanding applications such as 1/12th Modified racing.
Source: Schumacher [racing-cars.com]
Friday, January 29, 2016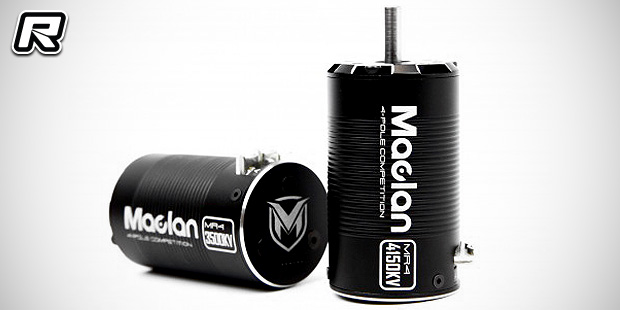 Maclan Racing have announced the forthcoming release of their MR4 series motors. The sensored MR4 was specifically design for 4WD SCT racing and it will come with two KV options for different track conditions. Each features a custom stator for the respective KV option to deliver a much higher performance value. The 3500KV was designed for smaller indoor tracks that has more technical turns and excels when that quick burst of power is neeed. The high torque design of the 3500KV MR4 will provide the power to clear all types of jumps without hesitation. The 4150KV was designed for all around conditions. The higher KV and specially designed stator provides super smooth throttle feel and high top speeds.
Friday, January 29, 2016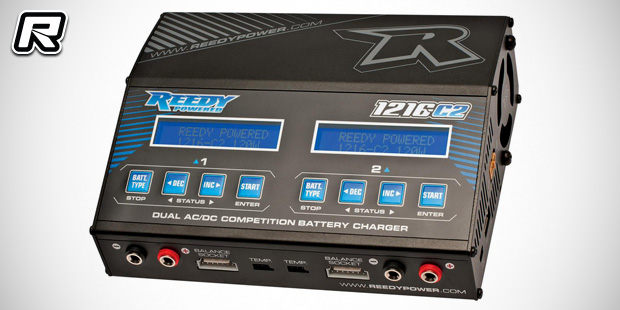 Team Associated have introduced their long-awaited 1216-C2 dual AC/DC competition battery charger. Thanks to a high-performance microprocessor and specialised operating software, the device is versatile, easy to use, and it incorporates many advanced features for hobbyists, casual enthusiasts, or hardcore racers alike. Simultaneous charging of two LiPo/LiFe/LiIo/NiMH/NiCd/Pb batteries at up to 12A is possible thanks to a powerful integrated power supply. Storage of up to 10 different charge profiles per channel allows for easy access to the most commonly used settings. Terminal Voltage Control of 4.00V to 4.23V per cell gives racers an added option to regulate power output and calibrate voltage while 1S Balance Mode results in accurate voltage readings when charging 1S batteries. In addition to its long list of powerful features, the 1216-C2 features a compact footprint and front-facing outputs to maximise pit space.
View the features, specifications and more images here
Friday, January 29, 2016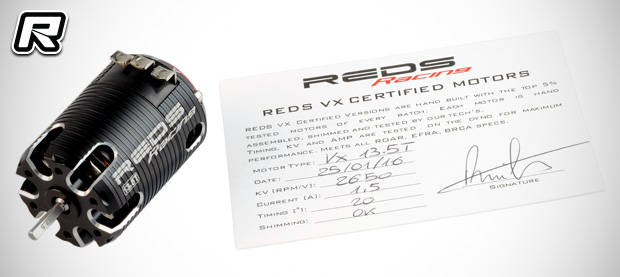 Coming from Reds Racing are the VX 540 Certified electric brushless motors. Available as 10.5T, 13.5T, 17.5T and 21.5T stock racing variants the motors already are in the top 5 percent of every batch in terms of performance and further hand-building, shimming and testing makes for maximised power output. The motors meet all ROAR, EFRA and BRCA rules and they become available now.
Source: Reds Racing [reds-racing.com]
Wednesday, January 27, 2016