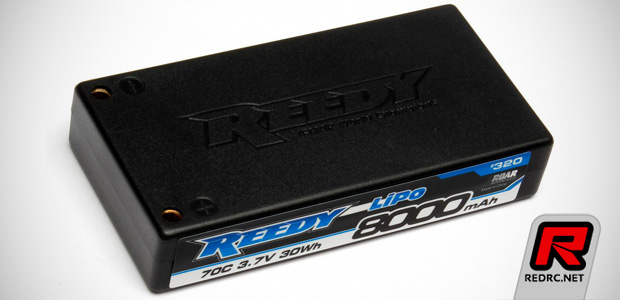 Reedy's new 8000mAh 70C 3.7V competition LiPo battery is designed for 1/12th scale, World GT, and GT12 racers. The hardcase houses a high-capacity 8000mAh 70C cell while low-resistance 4mm socket connectors deliver power freely. The pack measures 93x47x18.5mm, it weighs in at 159g and it is available now.
Source: Team Associated [teamassociated.com]
Friday, March 20, 2015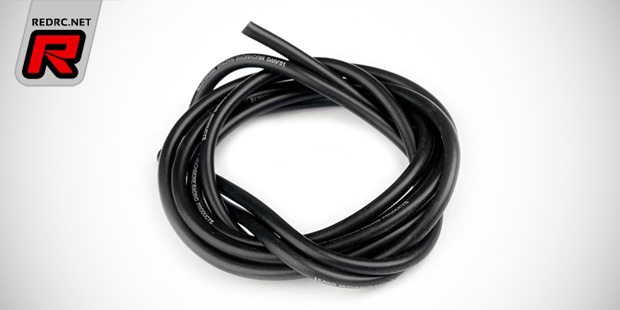 New from Muchmore comes super flexible high current 16AWG wire that comes in handy especially for 1/10th and 1/12th scale classes. The thin diameter and highly flexible silicone insulation will greatly reduce the chance of unwanted chassis and power pod tweaking while still allowing high currents as experienced in modified racing. The black colour wire comes in coils of 100cm.
Source: Muchmore [muchmoreracing.net]
Friday, March 13, 2015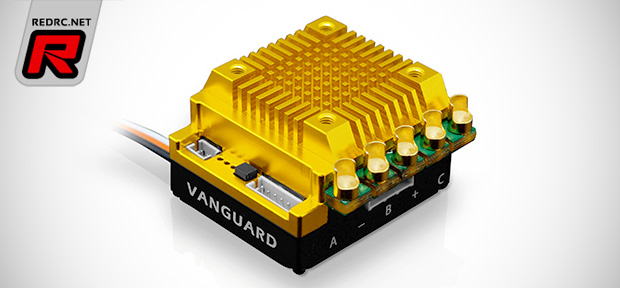 Scorpion Power System introduce their first ever RC car related speed controller, the Vanguard. Available as modified and stock variant both make use of an aluminium upper case with integrated heatsink to keep the operation temperature as low as possible. Both the S3-140-Modify and S3-80-Super Stock controller are 1S to 3S LiPo compatible, they feature a 6V/3A BEC system and they are usable with sensored and sensorless brushless motors as low as 4.5T with the modified and 8.5T motors with the stock variant. Included with the controllers comes a range of accessories such as a cooling fan, a booster/capacitor board, and an USB interface to connect the controller to a Windows-based PC in order to fine-tune the settings.
Click here to view the features and specifications
Thursday, March 12, 2015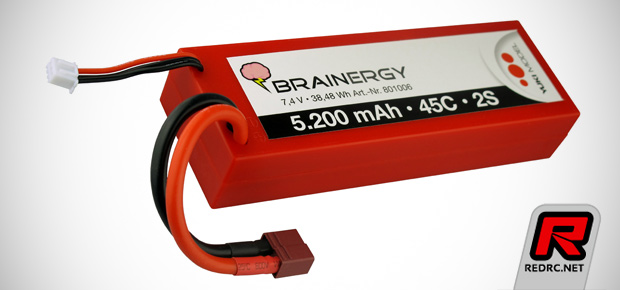 Yuki Model from Germany have new hardcase LiPo battery packs available in three different configurations. All are built using 5200mAh 45C cells and they come as 7.4V, 11.1V and 14.8V variant, pre-wired with T-plug connectors and JST XH balancer ports. The red colour hardcases measure 137.5mm in length and 46mm in width with the 2S pack being 25mm high, the 3S battery measures a height of 35mm and the 4S pack is 45mm tall.
Click here to view the other new batteries
Wednesday, March 4, 2015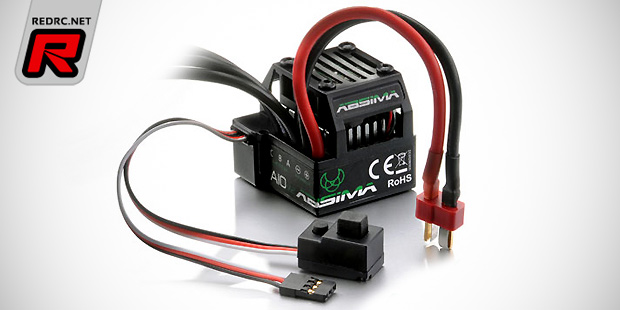 German company Absima introduce the Thrust BL 1/10th brushless speed controller and motor combo set for the use with RTR or entry to intermediate level kits. Starting with the speed controller, the 45A rated ESC is housed in a compact plastic case and it features a large heatsink and an integrated fan unit to reduce the temperature during operation. The 2S-compatible controller offers 8 degree fixed timing, a 6V/2A BEC system and automatic battery detection for NiMH and LiPo packs. The controller comes pre-wired with a T-plug connector and includes a 4-pole 3421kv brushless motor with aluminium heatsink can and pre-wired gold-plated bullet-type connectors.
Friday, February 27, 2015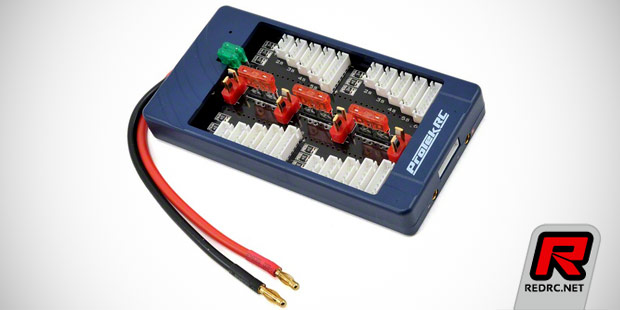 ProTek's all-new 2S-6S 4-battery parallel charger board will enable to charge up to four batteries simultaneously, while balancing the individual cells of each pack. The board is encased in an impact-resistant custom-molded plastic shell and is compatible with LiPo, LiIon and LiFe batteries. The DC input and battery port are protected with replaceable fuses, and each cell and balance wire is protected with self-resetting poly fuses. The board uses standard T-style connectors and JST-XH balance connectors for the batteries and it should only be used when the charging batteries are of the same cell count, similar age and similar discharge rates.
Click here to view the features and specifications
Monday, February 23, 2015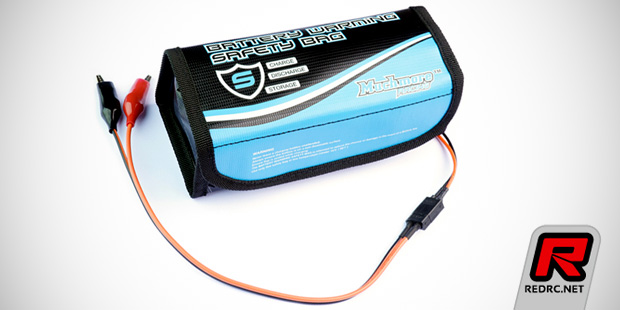 New from Muchmore comes a LiPo safety bag with built-in heating system to maintain a certain battery temperature while charging in cold ambient temperatures. Keeping the inside at a constant 30 degree Celsius the bag helps to raise the battery's performance which can be helpful especially when racing stock classes. The heating system works in a voltage range of 7.4V to 13.8V and it is housed in a proper, fire-resistant safety bag. While a safety bag for charging and discharging duties is mandatory at many tracks you may need to check if the track's or race series' rules allow the battery heating devices.
Click here to view more photos
Saturday, February 21, 2015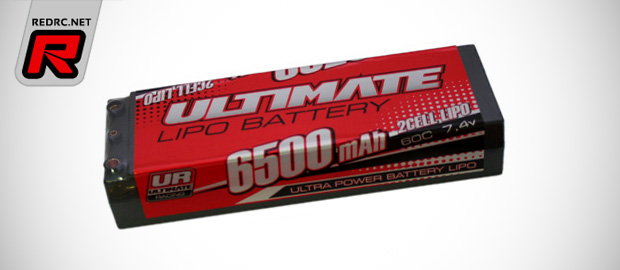 Modelix Racing introduces the Ultimate Electro range of LiPo battery packs. Available in several configurations including a 2S 6500mAh 60C standard size battery, a 6000mAh 60C saddle and a 4600mAh 60C shorty pack there are also a lightweight 4200mAh 45C battery and two 14.8V 5200mAh/60C and 3300mAh/25C packs available. The range is rounded out by two 11.1V batteries made from 2200mAh 60C or 35C cells. The 2S and 4S packs feature protective hardcases while the 3S batteries are made using shrink-wrapped semi-hardcases.
Click here to view more photos
Tuesday, February 17, 2015