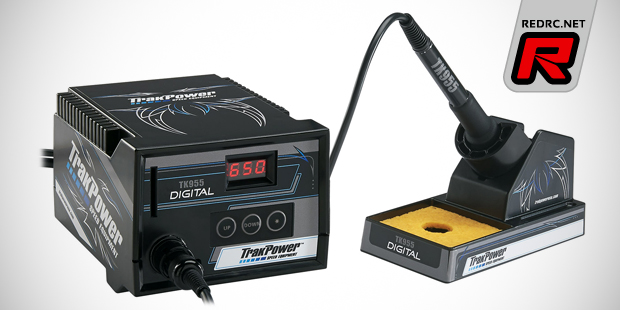 TrakPower introduce their TK955 digital soldering station for a wide range of soldering jobs. An easy-to-read digital display on the control unit shows the selected temperature, heating status and operational alerts. Simple, push-button controls allow to adjust the heat in fine 1° increments and the included security key locks in the selected temperature so that it remains steady within 1° Celsius (or 1.8° F) even while the iron is idle. In addition to the digital control unit, the TK955 also features a heavy-duty soldering iron with comfortable grip and ceramic heating element. For best results with any soldering task, two tips are included. The chisel tip increases surface contact for stronger joints, while the pencil tip allows precise solder application. The 60W soldering station also comes with a stand, sponge, and ready-to-apply decals for the control unit, iron and iron stand and it is available very soon.
Click here to view the specifications
Wednesday, October 1, 2014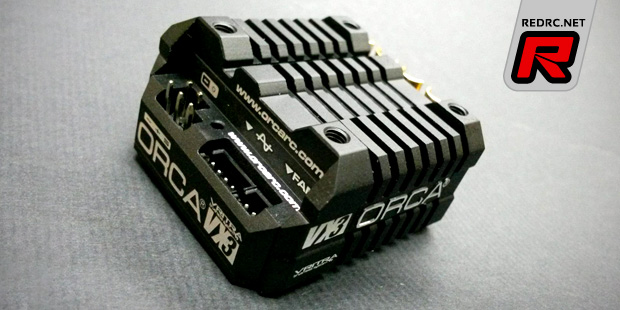 First images and information on ORCA's latest VX3 brushless speed controller have appeared on the internet recently. The follow-up model of the successful VXX will feature an all-aluminium case for improved heat dissipation while the latest in FET technology will make for reduced internal resistance and cooler running temperatures. The receiver wire is of a replaceable design which indicates that several length wires will become available to create clean wiring jobs on touring cars and off-road buggies alike. With the VX3 comes an optimised firmware to get the best out of the speedo. More information will become available soon.
Source: ORCA [orcarc.com]
Friday, September 26, 2014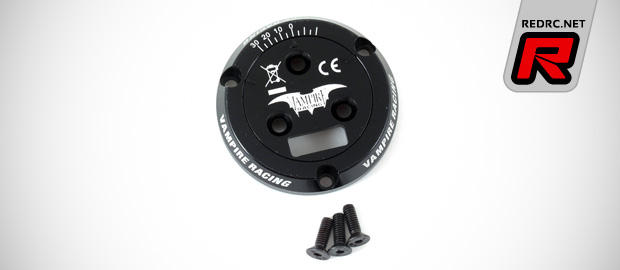 In an effort for constant product development and to listen to the customer's needs Vampire Racing introduce the new aluminium backplate for the Type AB+ V2 competition brushless motors. The updated all-alloy plate improves motor cooling and also addresses unwanted timing movement issues some customers experienced. The updated plate is a running change and it will be included with all V2 motors from now on.
Click here to view a photo of the part installed
Thursday, September 25, 2014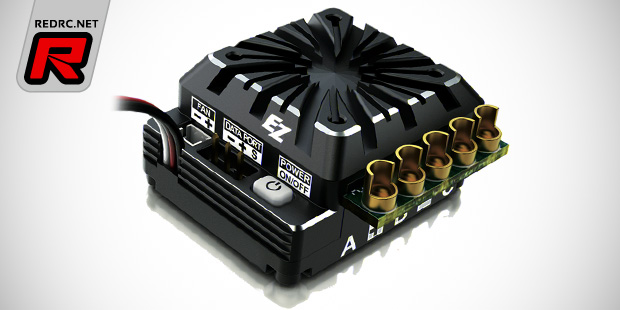 Italian company EZPower introduce the Gladiator 120A brushless speed controller for 1/10th and 1/12th scale appellations. Coming with an all-aluminium case with "spider web" cooling grooves the speedo is meant to stay cooler during operation. A build-in on/off switch, data port and heavy duty solder towers round out the package. Full information about the ESC, that will hit the stores in October, will become available soon.
Source: EZPower [ezpower.it]
Friday, September 19, 2014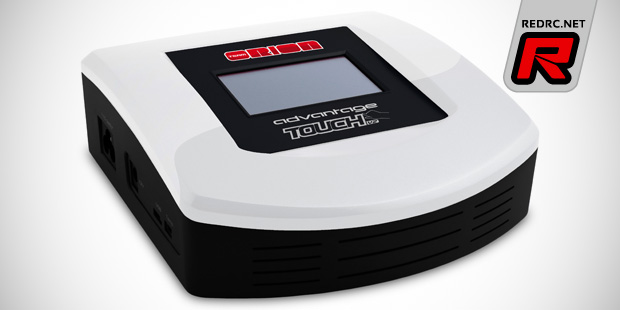 New from Team Orion comes the Advantage Touch V2 AC/DC multi-chemistry charger. The improved version features a stronger 55W power supply for charge currents of up to 7A with 1S to 6S LiXX and 1 to 15 cell NiXX battery packs. New to the V2 is also the latest firmware with multi-language menu operation and the ability to store up to six different charge settings for your most used batteries and configurations. The charger is available from now on and includes a 4-in-1 balancing board, TRX, Deans, Tamiya, EC2, BEC, Futaba and crocodile charging leads as well as an USB cable for firmware upgrades.
Click here to view the features
Thursday, September 11, 2014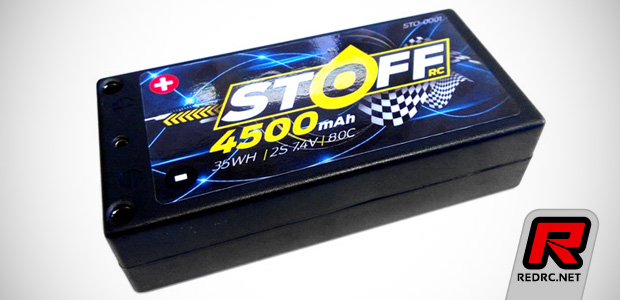 Ruddog now have the Stoff RC 4500mAh 80C LiPo shorty battery pack available. The economically priced battery is built from high performance 80C cells and ideal for a wide range of applications. The hardcase pack comes equipped with 4mm tube-type connectors and a 2mm balancing port.
Source: Ruddog [ruddog.eu]
Monday, September 8, 2014
Vampire Racing's popular Lithium-Ferrite receiver battery packs are now available in a 2014 edition. Coming in industry standard "straight" or "hump" pack dimensions the 2S packs with a voltage of 6.6V allow the direct use with standard voltage receivers and servos without the need for a voltage regulator as 7.4V LiPo packs do. The straight pack makes use of 1600mAh cells while the hump pack comes built from high capacity 1900mAh cells. Both packs are pre-wired with XH balancer connectors and a JR/Futaba compatible universal plug.
Click here to view the other new battery
Tuesday, September 2, 2014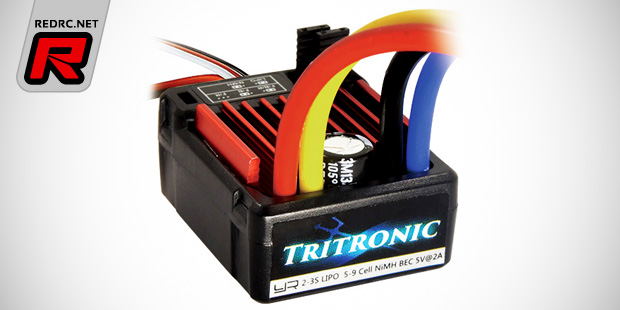 Along with the release of their Hackmoto V2 brushed motors Yeah Racing also introduce a suitable speed controller in the form of the Tritronic 60A ESC. Made for 1/10th scale applications with 2S to 3S LiPo packs or 5 to 9 cell NiMH batteries the speed controller features dust and water protection, a 5V/2A BEC system, and three running modes including FWD/Brake and FWD/Brake/Reverse. With its 60A rating the speedo allows to run brushed motors down to 12T with a 2S LiPo pack and it will become available separately or as a combo set including a Hackmoto V2 brushed motor.
Source: Yeah Racing [yeahracing.com]
Tuesday, September 2, 2014