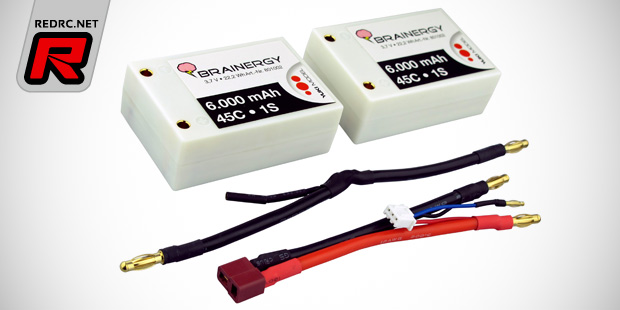 CN Development & Media introduce the Yuki Model Brainergy 45C LiPo saddle battery pack. The 7.4V pack is built using high-quality 6000mAh cells that are housed in white protective cases. Industry standard 4mm tube-type connectors make using the battery in a wide range of applications possible and included are a charging lead with T-type connector as well as a pre-soldered jumper wire.
Source: CN Group [cn-group.de]
Wednesday, October 29, 2014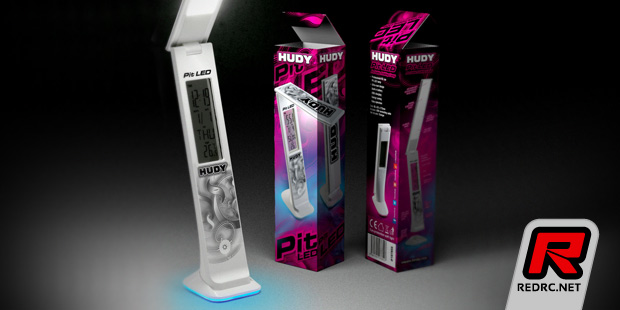 Hudy introduce their professional RC pit LED lamp. Battery-operated and incorporating an USB charge port the lamp offers a 5500 to 6000K white light, 3-level dimming, an anti-glare light diffuser to minimise visual fatigue and the aluminium frame with two different-size base plates is of compact dimensions to allow for easy storage and transportation. The lamp incorporates an LC display to show time, date, and ambient temperature and for a limited time you can also have the lamp personalised with your name. More information about the free customisation can be found on Hudy's Facebook page by clicking here.
Click here to view a photo of the personalised lamp
Friday, October 24, 2014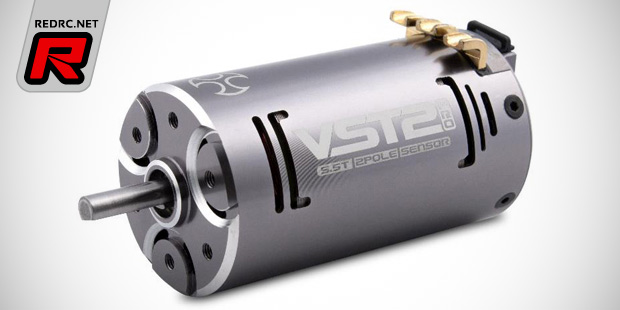 Team Orion introduce the VST2 Pro 550 4.0T brushless short course motor. The motor builds on a robust aluminium case with an improved ventilation system for best possible cooling. The new design also features a convenient dual sensor port system which allows the motor to be installed in the chassis in the best possible way. The empty port can be used to easily program the ESC through the motor. The 2-pole 5100kv motor also offers adjustable timing, heavy-duty solder tabs and it comes with a rotor installation tool to make convenient rebuilding possible.
Source: Team Orion [teamorion.com]
Wednesday, October 22, 2014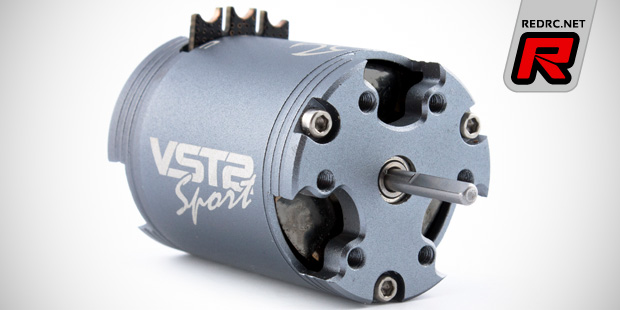 Team Orion introduce the new VST2 Sport brushless motor. Developed by Oscar Jansen the sport version of the World Championship winning VST2 Pro is of a fixed timing design, making it ideal for spec racing classes. The motor builds on a machined aluminium can, it is of a simple and reliable deign and large venting holes make for efficient cooling and low running temperatures even in high ambient temperatures. The VST2 Sport is available in 6.5T to 8.5T modified and 10.5T to 21.5T stock windings.
Click here to view the features and more photos
Wednesday, October 15, 2014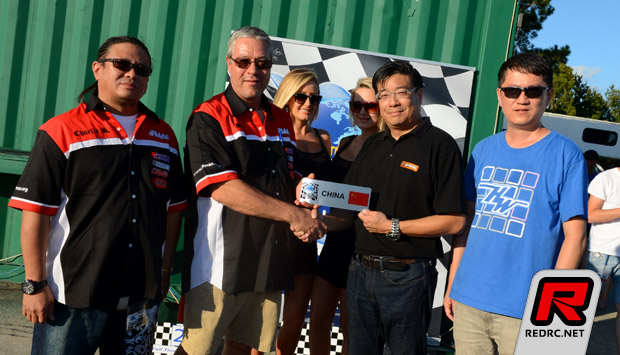 With the 2014 Touring Car World Championships having just concluded in Florida, the sport's governing body IFMAR have made the announcement that the ninth running of the 1:12 & ISTC Championships will take place in China, with Beijing successful in its bid to host the 2016 event.  With the FEMCA bloc also receiving bids from Japan and Thailand, this will be the first time an IFMAR World Championship has been held in China providing a great opportunity for the sport to promote itself in the world's biggest economy. The announcement was made by IFMAR Vice President Bob Ingersol with Rick Wang on hand to represent the race hosts CMAC (Car Modelling Association of China).
Continue reading the announcement here
Monday, October 13, 2014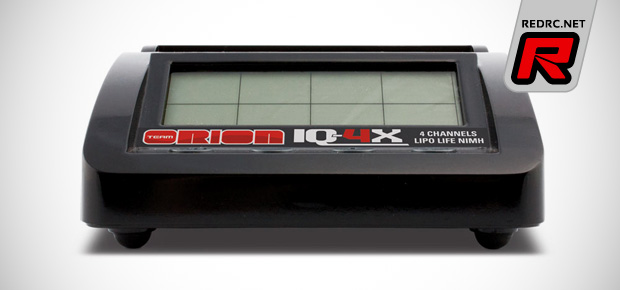 Team Orion introduce the IQ-4X multi-chemistry single cell charger. Offering four independent 6W channels the charger is ideal to charge, discharge and maintain a range of batteries including NiMH and NiCD AA and AAA-size single cells as well as LiPo and LiFe micro-size battery packs. A multifunctional screen helps to monitor the battery's vital signs while several charge and discharge programs help to get the best out of the cells. Beside single cells the charger also works with Mini-Z LiFe and Ultra Micro LiPo connectors and the device also sports a 5V/1A USB port to power mobile devices.
Click here to view more photos and the features
Monday, October 13, 2014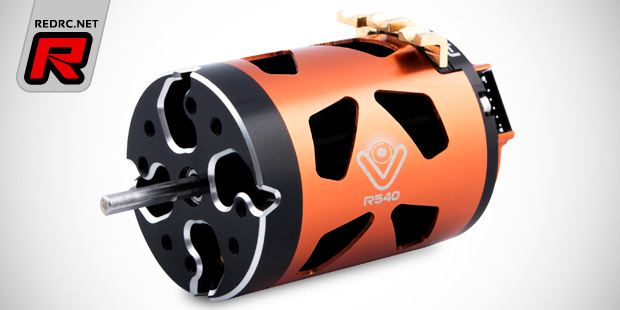 Coming soon from nVision, previously known especially for their range of high-performance nitro engines and LiPo batteries, are the R540 competition electric brushless motors. Designed by motor guru Oscar Jansen the new R line motors offer a machined, orange anodised aluminium can with alloy front and rear endbells. Excessive machining of the can and endbells reduce the overall weight while improving cooling efficiency at the same time. Pre-shaped heavy-duty solder tabs make for easy and reliable wiring even when using large diameter wire. The sensored motors target the serious racer who is looking for a reasonably priced competition motor with the R540 being available as 4.5T to 8.5T Modified and 10.5T to 21.5T Stock racing variant.
Click here to view the features and another photo
Friday, October 10, 2014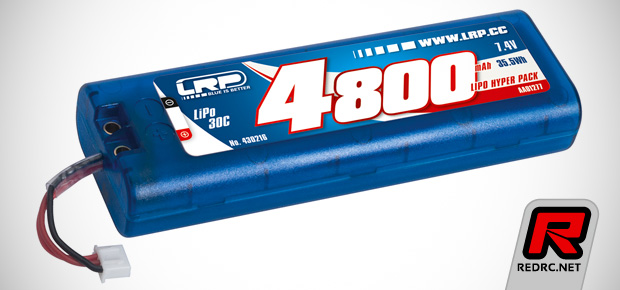 LRP introduce two new hardcase LiPo battery packs in the form of the 4800mAh Hyper Pack and the 3800mAh Power Pack. Both are housed in oval diameter protective hardcases and feature build-in 4mm connector tubes and a XHR balancing plug. Build from high-power 30C cells the packs are ideal to upgrade 2S LiPo or 6-cell NiMH batteries of RTR vehicles and they are also legal for the LRP-HPI-Challenge and the LRP-Offroad-Challenge. Included with both packs comes an adapter wire with T-plug connector.
Click here to view the other new battery pack
Friday, October 10, 2014