Arrowmax have a new high-performance battery available in the form of the 7800mAh 2S LiPo pack. Built using high-capacity 55C/110C cells the battery comes in handy for all power hungry applications such as 1/10th touring cars as well as 1/8th E-buggies. The protective hardcase features standard 4mm bullet-type connector tubes which are accessible from both the top and bottom side and it is of standard 2S dimensions.
Click here to view another photo
Monday, August 31, 2015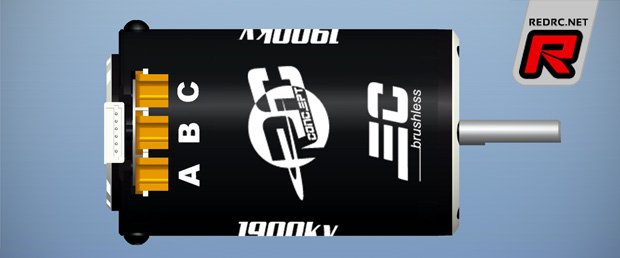 French company RC Concept introduce their new EC8 electric brushless motor for 1/8th scale classes. Featuring a 7075-T6 aluminium can, high-quality neodymium magnet and copper wire material, the motor will produce more torque while offering increased efficiency. The backplate sports dual sensor ports and the motor is available in a 1900kv, 2100kv and 2500kv variant all of which are usable with 3S to 4S input.
Click here to view the features and another photo
Monday, August 24, 2015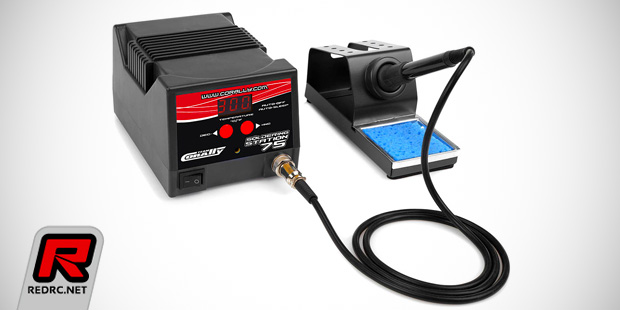 New from Corally comes a 75W soldering station. Featuring a high-power Hakko heating element the station reaches the working temperature fast while the microprocessor-controlled unit allows for easy setup and temperature adjustment in 1 degree Celsius increments. The soldering iron sports a comfortable rubber handle and the soldering tip is replaceable without any additional tools. A sleeping mode and automatic shutdown makes for convenient, economic and secure usage of the station that allows for a temperature range of 200 to 450 degree Celsius or the respective Fahrenheit equivalent.
Source: Corally [corally.com]
Monday, August 24, 2015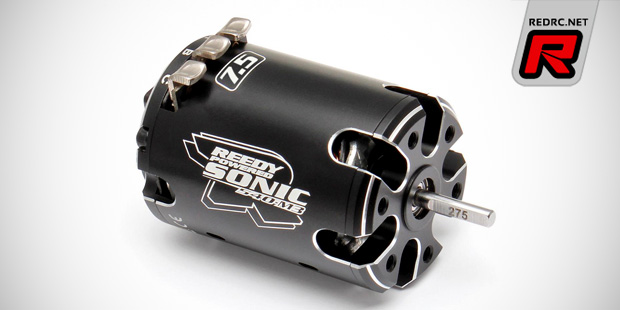 Reedy have introduced the new Sonic 540-M3 540-size competition brushless motors. On the outside, the 540-M3 appears very similar to the Mach 2, but look closely nothing has been carried over from the previous model. A 3-piece CNC machined can reduces weight while improving airflow, component fit, and bearing alignment. Heavy-duty silver-plated solder tabs are not only thicker to reduce resistance, but are also cupped to aid soldering, and well supported to prevent internal connections from fatiguing over time. Inside the motors feature an all-new stator design, pure copper magnet wire, and low-resistance collector rings. Available short-stack 17.5 and 13.5 versions suit 1S-powered pan cars and under the right circumstances can create a power advantage in 2S-powered buggies, trucks, and touring cars while the modified variants offer a new stator design which improves mid-range feel. A balanced, high-strength sintered rotor provides powerful, fade-free performance thanks to improved manufacturing processes. To fine-tune for specific applications and tracks, a variety of optional rotors are available. Lastly, larger precision stainless steel ball bearings have been fitted to accommodate high RPM loads with improved reliability. Several versions, from 3.5T to 9.5T modified and 10.5T to 25.5T, are available and all meet ROAR, EFRA, and IFMAR specifications.
Click here to view the features
Saturday, August 22, 2015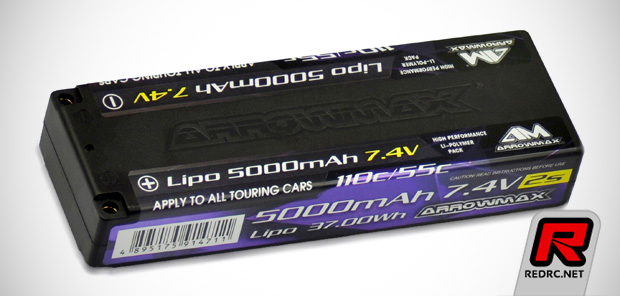 Arrowmax is the latest company to step into the LiPo battery game by introducing a 5000mAh 7.4V pack. Built from high-quality 110C/55C cells and coming in a protective hardcase the battery features "through-type" tube connectors for 4mm bullet-type plugs, making it easily usable for a range of applications including touring cars and off-road vehicles. The split-type sticker on the sides ensure that the battery looks good over a long period of time even when using strong battery mounting tape.
Click here to view another photo
Thursday, August 20, 2015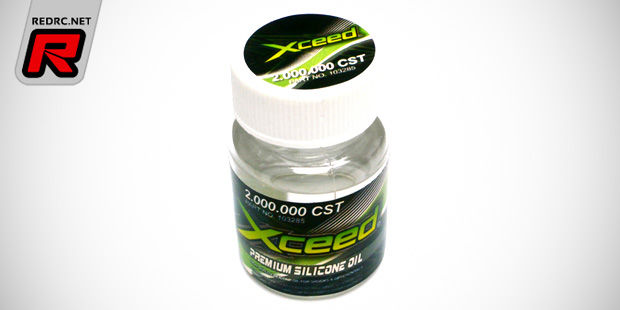 Xceed have expanded their range of high-viscosity gear differential oils and high-quality wires. Starting with the diff fluids, available now are the extra heavy 500,000cst, 1,000,000cst, 1,500,000cst and 2,000,000cst variants all of which come in handy 50ml containers with large openings and  eady-to-read stickers for easy identification. Also new is a range of wires such as 180mm and 200mm soft sensor wires in black, blue and red colour as well as a 150mm saddle pack balancer and charge harness, a 100mm jumper wire pre-soldered with 4mm bullet-type connectors and a black universal plug 180mm servo and ESC wire.
Click here to view more photos
Wednesday, August 19, 2015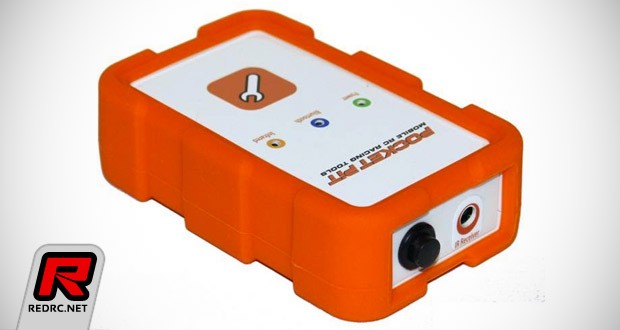 New through Zen Racing in the UK, the Pocket Pit lap counting system uses a small line of sight infrared transponder to send a predefined code to the track side receiver box. The receiver box in turn connects to a mobile device using Bluetooth to automatically count and time your laps using a real time stopwatch within the Pocket Pit app. You can therefore listen to your lap times live as you race using headphones or through your devices speakers. Lap times can be saved with notes enabling you to keep a database of setups for the tracks you race. Currently available for iOS only it requires 3x AAA batteries which are not included.
View an image of the full set here
Tuesday, August 11, 2015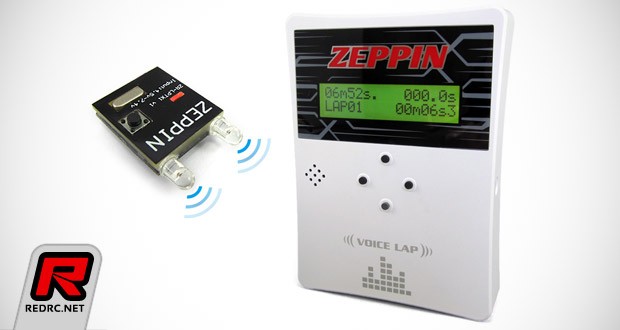 Zeppin have released this new Voice Lap System which provides accurate lap time measurement to racers in real time. Similar to other systems on the market, you mount the IR transponder to your car and place the receiver next to the track and the system will collect your lap times. The Zeppin system will output human voice lap time announcements through the 3.5mm audio jack, which can be connected to a speaker or wireless audio transmitter (not included) and with 10 channels available you can be sure that you can collect your times even with other systems being used on track at the same time.
View another image of the system here
Saturday, August 8, 2015