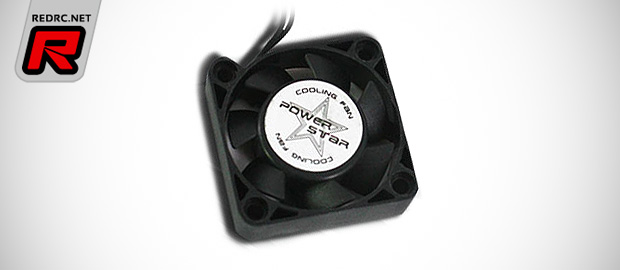 New from Powerstar comes a range of cooling fans for different applications. Available as 25mm, 30mm and 40mm variant, all units offer a brushless motor and they are ball-raced for improved performance and durability. The 30mm and 40mm fans are also made using carbon fibre composite material to withstand the rigours of racing even better.
Click here to view the two smaller fans
Friday, April 24, 2015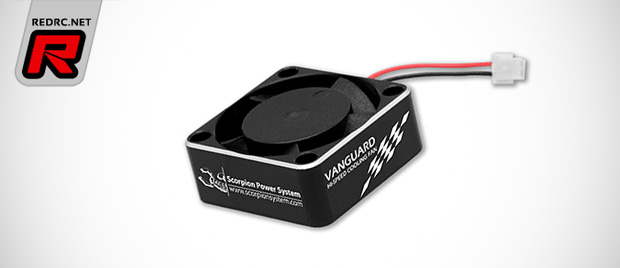 Scorpion have a couple of option and replacement parts for their Vanguard brushless speed controller available. First up is a 25mm high-speed cooling fan with improved airflow over the standard part. It is housed in an aluminium case for improved rigidity and additional cooling surface. The fan comes black anodised, with silver chamfering and laser-etched graphics.
Click here to continue reading
Wednesday, April 22, 2015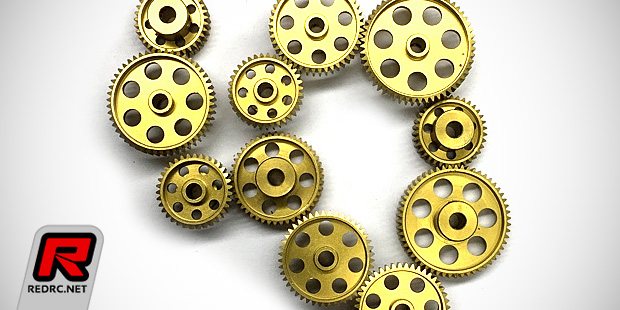 New from Trinity come 48 pitch pinion gears and a charging lead for 2S LiPo battery packs. Starting with the pinions, the ultra-light and hard anodised aluminium gears are designed mainly for off-road racing and they come in 17T to 45T sizes with the tooth number being etched into the gears for easy identification. Machined to the tightest tolerances the gears run very true and they allow for quicker spool up thanks to a lower rotation mass compared to steel pinions.
Click here to continue reading
Tuesday, April 21, 2015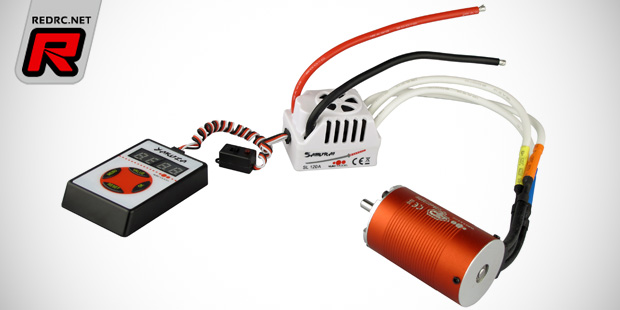 New from CN Development & Media comes the Yuki Model Samurai SCT brushless motor and speed controller combo for 1/10th short course trucks. Including the 4S LiPo-compatible SL 120A speed controller and a sensorless 3900kv brushless motor the package is ideal for 2WD and 4WD trucks alike. The splashwater-protected controller features a 6V/3A BEC system and it comes pre-wired with gold-plated 4mm bullet-type connectors. Also included is a programming box for the controller.
Click here to view the specifications
Tuesday, April 21, 2015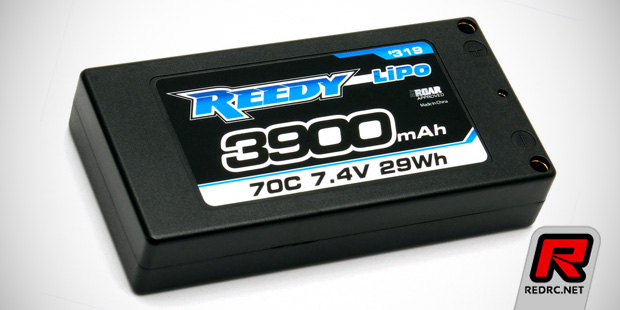 Latest from Reedy is the 3900mAh 70C LP LiPo shorty battery pack. Offering a standard 97x47mm footprint at a height of only 18.5mm the pack is substantially lower than standard 25mm shorty packs for a lower centre of gravity and a reduced weight. Scrubbing around 50g of weight compared to a regular shorty and offering a capacity of 3900mAh the pack is ideal for both stock and modified racing and it comes in a protective hardcase with 4mm low-resistance sockets.
Source: Team Associated [teamassociated.com]
Monday, April 20, 2015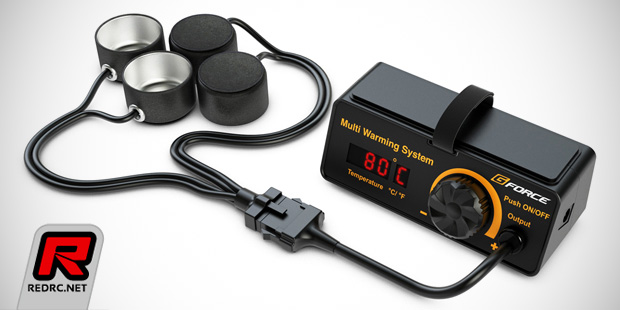 Japanese company GForce introduce the Multi Warming System for Mini-Z-sized mini and micro cars. The system consists of a compact main unit with LC display and a dial for the menu operation and it is powered by 11 to 18VDC input. The included set of alloy cups for the tyres offers individual temperature sensors and 26.4mm reducers to adapt the system to a range of tyre diameters. The unit offers a temperature range of 20°C up to 100°C (68°F-212°F) and a 30 minute safety timer prevents the tyres from becoming cooked.
Click here to view another photo
Friday, April 17, 2015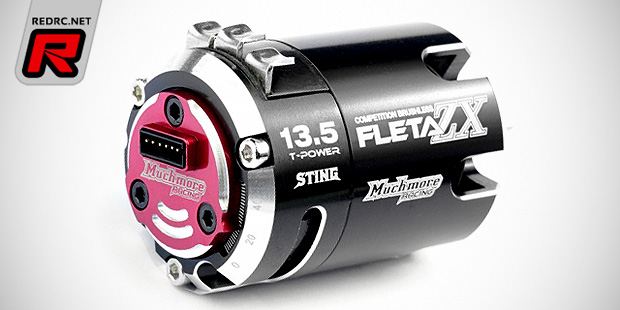 Muchmore introduce their new line of Fleta ZX Sting "Outlaw" brushless stock motors. Offering a patented sintered Neodymium rotor design and short stack stators the motors are meant to offer up to 30 percent more power compared to a legal motor. Available as 13.5T, 17.5T and 21.5T variant all motors are built using the Flow-Max II all-aluminium can for improved airflow and cooling and they sport a distinctive red anodized aluminium timing plate for even better heat dissipation. The motors also feature Grade 5 bearings, silver-plated heavy duty solder tabs and sensor connector protective guards. The outlaw variants are designed for "open" stock racing as they do not comply with the current IFMAR, ROAR, BRCA or JMRCA rules.
Click here to view more photos
Friday, April 10, 2015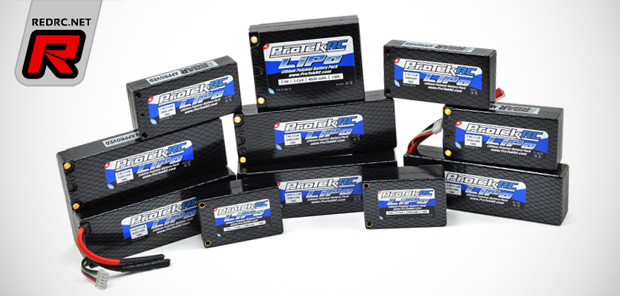 New from Pro-Tek R/C come the all-new 2015 Supreme Power 100C LiPo battery packs. They are lighter, safer and more powerful thanks to an improved chemical composition of the cells. The LiPos are meant to perform effortlessly when charged to the standard 4.2 volts per cell as the new chemistry uses high-density materials that provide additional heat shielding, thus providing a much safer battery pack that is less prone to puffing under demanding race conditions. Each ProTek R/C LiPo battery has been optimized for its intended application so there is no need for the extra weight in the car if the pack's entire capacity is not used during the course of a qualifier or main event. As a bonus, a set of 5mm to 4mm adapters are included with each battery that features 5mm bullet connectors. A range of configurations is available including 2S standard, 2S square and saddle packs, 2S shorty and 2S low-profile "pan car" batteries as well as 1S "pan car" and 4S standard and light packs.
Source: AMain [amain.com]
Wednesday, April 1, 2015