Vampire Racing's popular Lithium-Ferrite receiver battery packs are now available in a 2014 edition. Coming in industry standard "straight" or "hump" pack dimensions the 2S packs with a voltage of 6.6V allow the direct use with standard voltage receivers and servos without the need for a voltage regulator as 7.4V LiPo packs do. The straight pack makes use of 1600mAh cells while the hump pack comes built from high capacity 1900mAh cells. Both packs are pre-wired with XH balancer connectors and a JR/Futaba compatible universal plug.
Click here to view the other new battery
Tuesday, September 2, 2014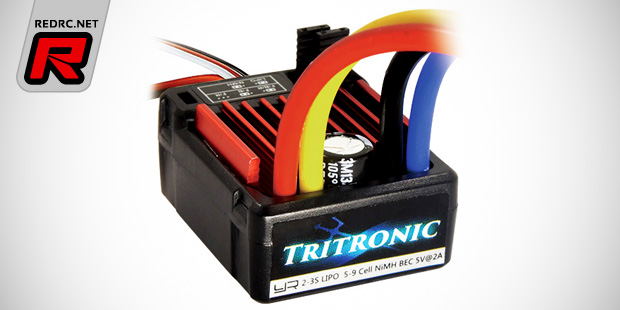 Along with the release of their Hackmoto V2 brushed motors Yeah Racing also introduce a suitable speed controller in the form of the Tritronic 60A ESC. Made for 1/10th scale applications with 2S to 3S LiPo packs or 5 to 9 cell NiMH batteries the speed controller features dust and water protection, a 5V/2A BEC system, and three running modes including FWD/Brake and FWD/Brake/Reverse. With its 60A rating the speedo allows to run brushed motors down to 12T with a 2S LiPo pack and it will become available separately or as a combo set including a Hackmoto V2 brushed motor.
Source: Yeah Racing [yeahracing.com]
Tuesday, September 2, 2014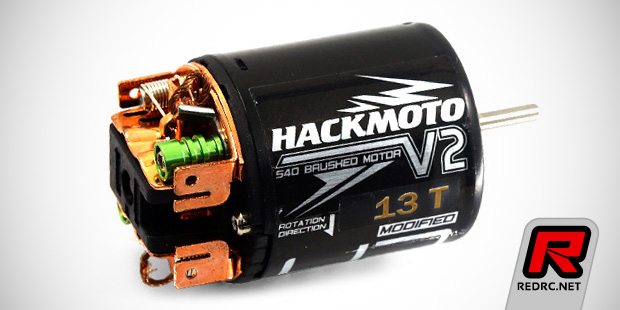 Yeah Racing introduce the new Hackmotor V2 540-size brushed motors for all die-hard "vintage" technology fans. Coming in several winding options, such as as a mild modified 13T and a spec racing 23T variant, there are also three very high turn 35T, 45T and 55T motors available. All feature black cans with high-strength magnets, vented motor heads with large solder tabs and cooling towers for the brushes as well as dual ball bearings. The motors are fully rebuildable and available now.
Source: Yeah Racing [yeahracing.com]
Monday, September 1, 2014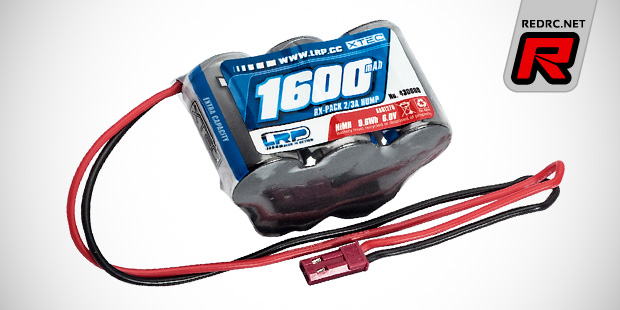 LRP have new receiver and 1/18th micro battery packs available. Starting with the receiver packs, the XTEC 2/3A NiMH batteries are available in straight or hump configuration and with your choice of JR/universal or BEC compatible plugs. The 5-cell packs are built using high capacity 1600mAh cells and are usable for on-road and off-road applications alike.
Click here to continue reading
Friday, August 29, 2014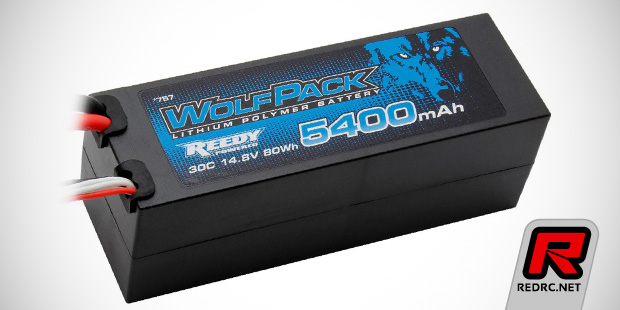 Reedy release the next generation of their popular WolfPack LiPo battery packs featuring increased capacities for even longer runtimes and more overall power. Coming as 7.4V variants with 3300mAh to 7500mAh capacity, as 11.1V 4500mAh as well as 14.8V 4000mAh and 5400mAh pack, all batteries features Reedy's moulded hardcase for maximum crash protection in sizes that fit the most popular car configurations. Wires now exit the case through a rubber gasket which protects the wire's insulation while helping to prevent moisture from entering the case. High-quality cell manufacturing and construction techniques result in reliable operation and maximum cycle-life. The Gen. 2 LiPo batteries come equipped with beefy silicone wires and a reliable, low-resistance T-plug connector. An integrated balancing harness with a XH connector is included.
Click here to view the other new batteries
Friday, August 29, 2014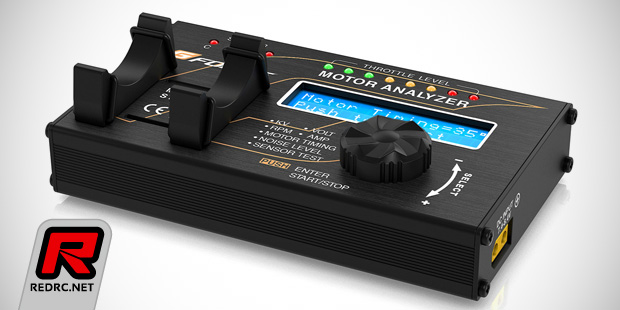 New from GForce comes the motor analyser, a device to check multiple parameters of car and flight brushless motors. Housed in a sturdy case with a blue backlit display, the motor analyser allows to check the motor's KV rating, voltage and amp draw, as well as the sensors. A timing test helps to precisely adjust the timing level while a noise level test can give a hint on the motor's ball bearing condition. The motor tester is made for the use with 7.4V to 8.4V input power sources and it comes with a set of adapter wires for the motor and power supply.
Click here to view more photos
Wednesday, August 27, 2014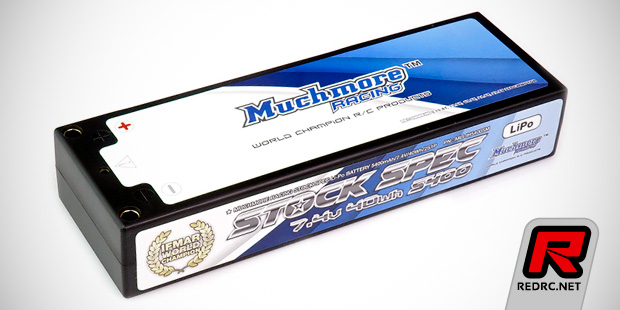 Muchmore introduce the Stock Spec 5400mAh 2S LiPo battery pack for 1/10th touring car and buggy racing. Offering a high capacity and maximum voltage output the battery is ideal for 13.5T to 27.5T stock racing classes. The hardcase battery sports dimensions of 138.3×46.3×25.2mm and weighs in at only 280g.
Source: Muchmore [muchmoreracing.net]
Wednesday, August 27, 2014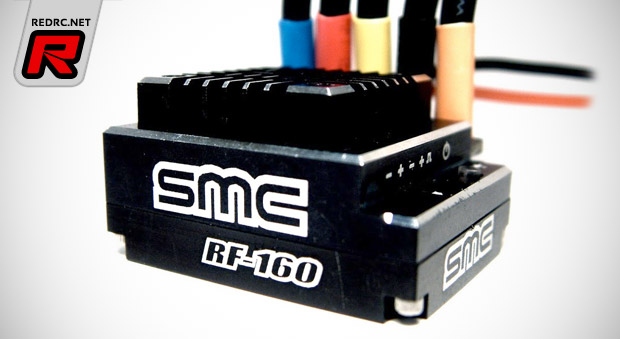 SMC have introduced their new Race Formula RF-160 ESC for both modified and stock racing with the stock racing 'blinky' mode meeting ROAR specs and will be submitted to ROAR for approval soon. The ESC features high quality and powerful FETS, an all-aluminium case for maximum cooling, built in switch, user updatable firmware and can be programmed with the program box or a computer program. In addition to the new RF-160 ESC SMC also have a full range of silicone wire and flexible sensor cables of various lengths to support the ESC.
Tuesday, August 19, 2014