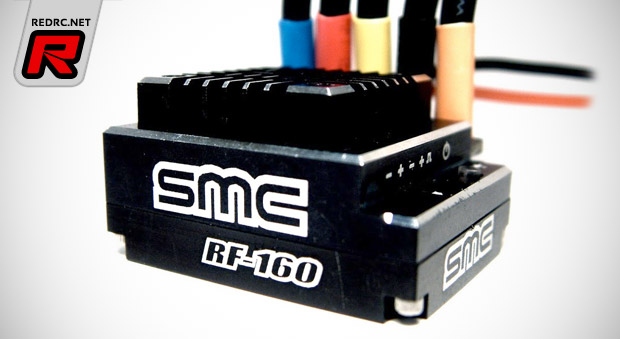 SMC have introduced their new Race Formula RF-160 ESC for both modified and stock racing with the stock racing 'blinky' mode meeting ROAR specs and will be submitted to ROAR for approval soon. The ESC features high quality and powerful FETS, an all-aluminium case for maximum cooling, built in switch, user updatable firmware and can be programmed with the program box or a computer program. In addition to the new RF-160 ESC SMC also have a full range of silicone wire and flexible sensor cables of various lengths to support the ESC.
Tuesday, August 19, 2014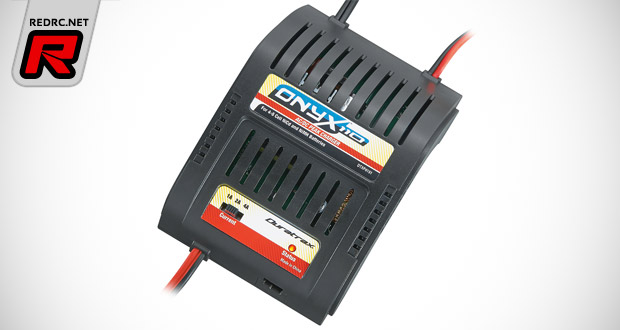 Duratrax introduce their new Onyx 110 AC/DC Peak Charger. It peak charges 4-8 cell NiCd or NiMH power packs, but also features a separate jack for 4-, 5- and 8-cell radio batteries. All the modeler has to do is select a charge rate and plug it in, the Onyx 110 does everything else. It starts charging when the pack is connected, switches to trickle rates once peak is reached and does both automatically, for truly "hands-off" charging convenience. And with its compact size and built-in AC power supply, modellers can use it at home or take it to the track with equal ease.
Friday, August 15, 2014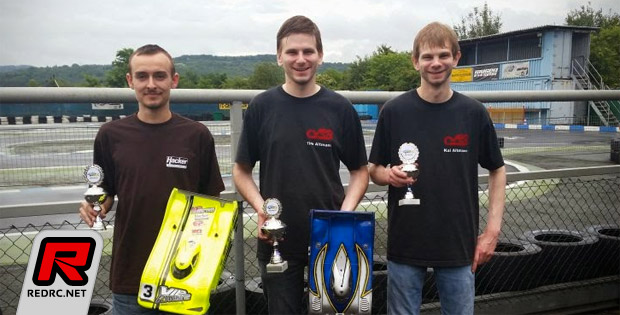 The 6th Round of the Pro10 RC Lemans series was held at the MCC Rhein-Ahr in Bad Breisig, near Koblenz/Germany last weekend. After 3 Rounds of qualifying Tim Altmann took TQ ahead of his brother Kai and Tobias Weist with Sven Stoffels and Marcel Ellissen completing the top 5. Tim took an easy win in the first 2 legs to wrap up the overall win while behind him it was Sven and Kai with a 2nd and 3rd place each. The 3rd final was totally wet and only 3 drivers started and so with a win for Tobias and his 4th place from the first final he  could secure the runner up spot while 3rd place went to Kai Altmann on tiebreak against Sven. The final race of the series will take place at the legend track in Oberhausen/Germany in October when the overall series win will be decided between Tim and Tobias.
Thanks to Tobias Weist for the report.
Tuesday, August 12, 2014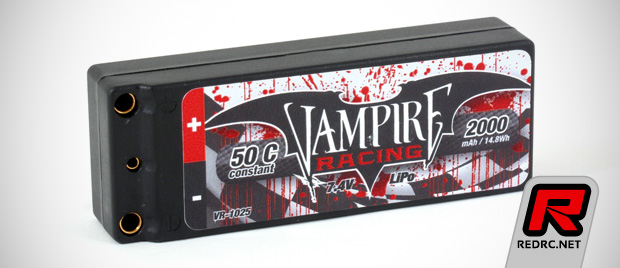 With the upcoming Winter season ahead Vampire Racing introduce a new LiPo battery pack for 1/18th scale micro cars. Coming in a protective hardcase, just like the bigger 1/10th scale counterparts, the 7.4V pack is built from high-performance 2000mAh 50C cells for improved acceleration and higher top speeds compared to other micro packs. Included with the battery comes a pair of 3.5mm bullet-type connectors and a 2mm plug for the balancer port.
Source: Vampire Racing [vampire-racing.com]
Friday, August 8, 2014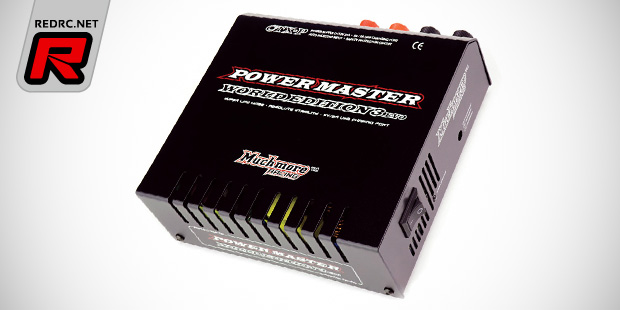 Muchmore Racing have a new power supply available in the form of the Power Master World Edition 3 Evo. Offering a maximum output current of 24V at an adjustable output voltage of 12 to 15VDC the device is good to power chargers, pit lamps, tyre warmers and so on. Dual outputs do away with the need to use multi distributors and a 5V/2A USB port powers your mobile device. The power supply comes in a sturdy black or blue colour aluminium case, it features a temperature controlled 40mm fan and measures 135x145x50mm.
Source: Muchmore [muchmoreracing.net]
Friday, August 8, 2014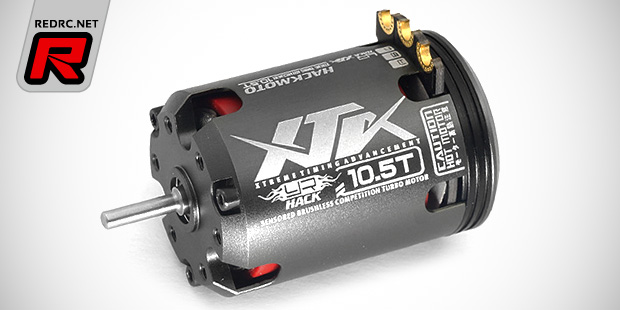 Yeah Racing introduce three new Hackmoto XTA series brushless stock racing motors. The second generation Hackmoto motors feature a gunmetal anodised aluminium can, high-purity copper windings, high-power neodymium magnets as well as an aluminium endbell for improved heat dissipation. Venting holes further reduce the running temperatures while the Xtreme Timing Advance system allows for precise and step-less timing adjustments. The sensored motors are available as 10.5T, 13.5T and 17.5T variant.
Source: Yeah Racing [yeahracing.com]
Wednesday, August 6, 2014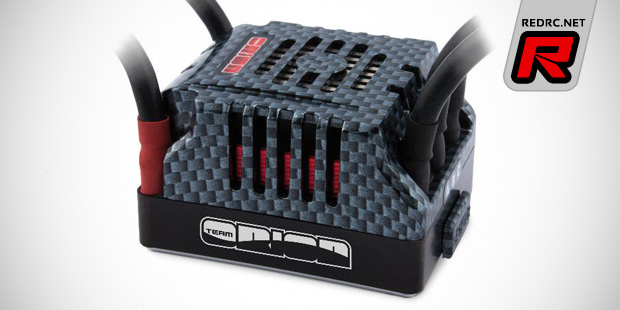 The Vortex R8 Pro X is Team Orion's latest "no limit" 1/8th scale brushless speed controller. Building on the proven R8 Pro the speedo features improved internals for lower internal resistance and a new housing with an aluminium lower case. In sum the updates allow for up to 220A constant current and 6S-compatibility even with fast 1/8-size motors. Other features include adjustable 6V-7.2V BEC voltage to make the most out of today's high-voltage servos, a new fan protection system improves durability and a proven firmware makes adapting the ESC to various motor types easy. The controller is programmable using Team Orion's optional programming box and compatible with sensored and sensorless motors.
Source: Team Orion [teamorion.com]
Friday, August 1, 2014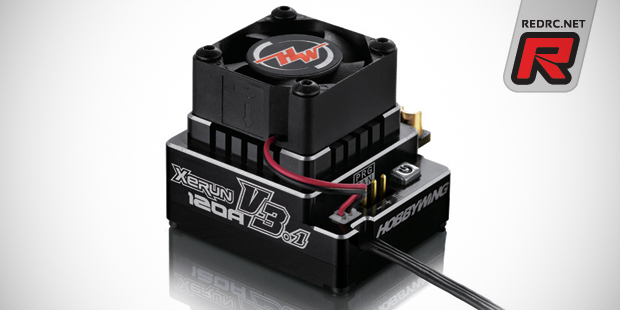 After more than half a year of development and testing, Hobbywing announce the latest firmware release for their flagship Xerun V3.1 car series controller. The new "V3.2_140627_Beta" firmware offers improved bottom end feel with lower motor temperatures. Development has also focused on improving the brake operation when running super fast boosted programs. Brake linearity is retained whilst still providing exceptional brake power. World Champion team drivers Atsushi Hara and Andy Moore have both helped developing the new firmware, and highlight the improved feel throughout the throttle and brake profiles.  The latest firmware version is available for download here.
Source: Hobbywing [hobbywing.com]
Thursday, July 31, 2014