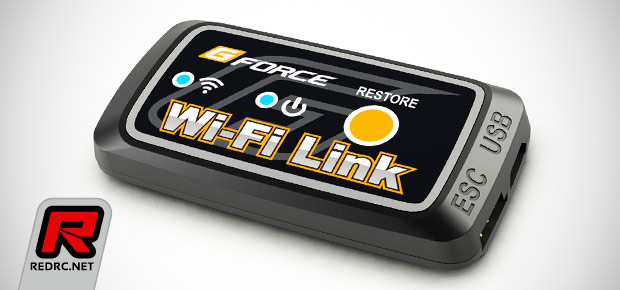 Made for the use with GForce's TS120A, TS90A and 1S120A speed controllers is the the Japanese manufacturer's new Wi-Fi Link module. The device allows to adjust the speed controller's software parameters using an iOS or Android-based mobile device. Plugged into the programming port of the ESC and mated with your mobile device the module is used in place of the standard programming box for a more convenient adjustment of the various throttle, boost and brake parameters.
Click here to view another photo
Monday, July 28, 2014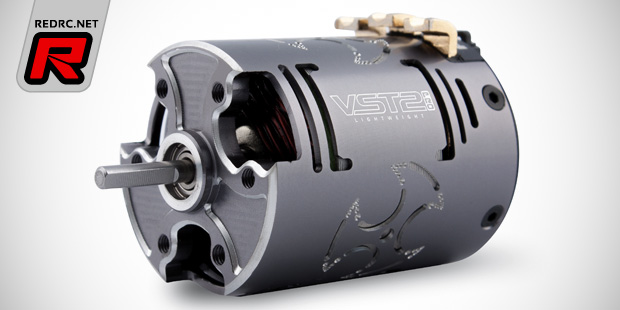 Team Orion soon have special lightweight versions of their Vortex VST2 Pro electric brushless motors available. It is understood that they offer the same specifications as the regular weight variants but the heavily machined cases scrub around 15g of weight. Especially the front part sports new milled out sections that not only reduce weight but help with cooling. The LW motors are available in a range of windings including modified 3.5T, 4.0T and 4.5T variants as well as 10.5T, 13.5T and 17.5T stock motors.
Click here to view another photo
Tuesday, July 22, 2014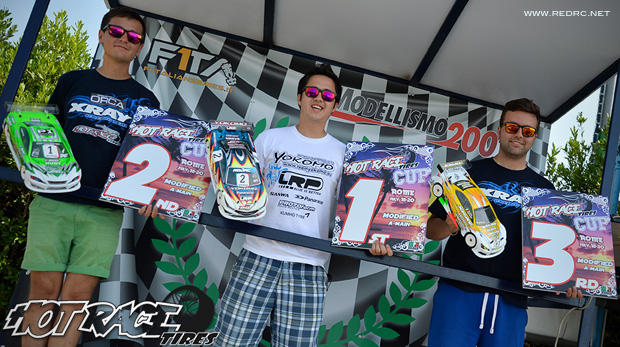 The HotRace Cup for 1/10th electric touring cars took place in Rome this past weekend at the beautiful Axa track, located halfway between the ancient city centre and the beach. With the best Italian drivers and some illustrious foreign additions such as Alexander Hagberg, Marc Rheinard, Eric Dankel, Lucas Urbain and the newly crowned 4-time back-to-back ETS champion Ronald Völker everything was set for a hot race. Despite the event being run for the first time the race promised to be very interesting and entertaining, and so it was.
Continue reading the report here
Monday, July 21, 2014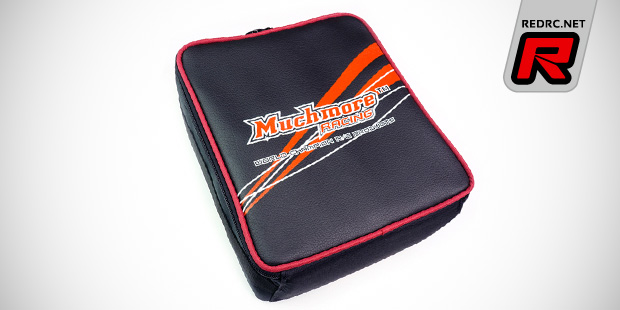 Muchmore introduce a tailor-fit carrying bag for the new Cell Master Double Accel charger. The zipped and padded bag not only securely stores the charger but also a Power Master World Edition 2 Evo power supply, all needed harnesses and a standard LiPo charging bag, thanks to build-in dividers. An inner pocket takes the manuals while interchangeable cushions protect your precious charging hardware.
Source: Muchmore [muchmoreracing.net]
Thursday, July 17, 2014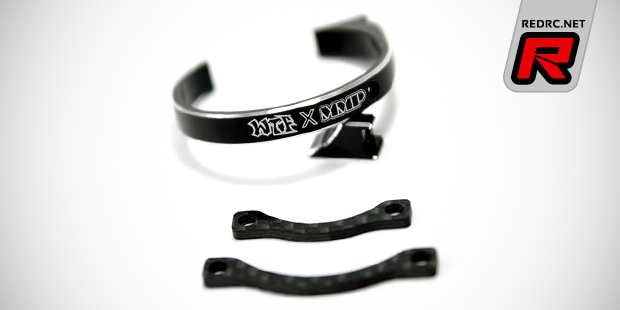 New from Wild Turbo Fan and Mad Max Products comes the Mad Max 3D fan mount. Different from conventional fan mounts with only a small contact area, the unique 3D design allows a much stronger connection to the motor using a custom made carbon fibre cross brace and an aluminium stopper. This fan mount is usable with 30mm to 40mm fans including WTF's Windy fan and will fit the Awesomatix touring car and most belt driven cars. The design allows to take of the fan using only one screw after initial assembly and the mount is of a very low weight at only 5.8g. Included with the mount comes all needed hardware as well as two different carbon mounting brackets.
Click here to view more photos
Monday, July 14, 2014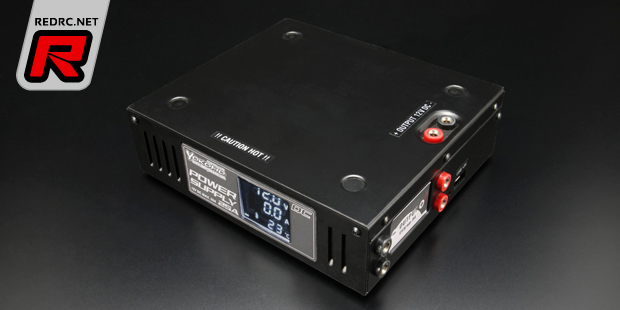 Yokomo introduce the YZ-PS25A power supply for the use with 100 to 240VAC input. The device offers 12VDC and a maximum of 25A of output current, enough even for very powerful charger and tyre truers. An LC display informs about the current voltage, wattage and temperature while a separate 5V/1A USB port allows you to power your mobile devices. Due to the design of the power supply it can be directly mated with Yokomo's YZ-110Duo charger with the help of two dual bullet-type connectors, limiting the amount of wires on your pit table for a clean and sleek look. Both the power supply and charger are also available as a combo set from mid-July.
Click here to view more photos
Friday, July 11, 2014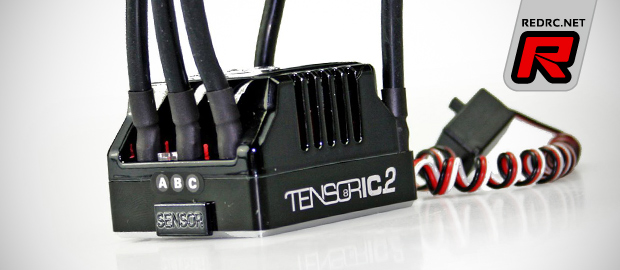 Available now from German company Hacker is their latest 1/8th brushless speed controller, the Tensoric8.2. Designed for the use with 2S to 6S LiXX cells, the speedo builds on the experience gained with the Tensoric8 and it features a completely redesigned and more powerful PCB power control board, a newly designed heatsink and a switched high voltage BEC system that allows to choose between 6V or 7.4V output for the use with standard or high-voltage compatible servos. All that is housed in a new fibre-reinforced case with lower aluminium heatsink. Mounting holes in the lower case make it possible to mount the speedo to the chassis or radio tray, doing away with the need to use double-sided tape which results in improved reliability. From stock the ESC comes with a software profile optimised for Hacker Skalar8 brushless motors but with the use of the optional Progbox V1 or V2 the controller can also be adapted to any other brushless motor while allowing to fine-tune the countless software parameters as well.
Click here to view the specifications and more photos
Thursday, July 10, 2014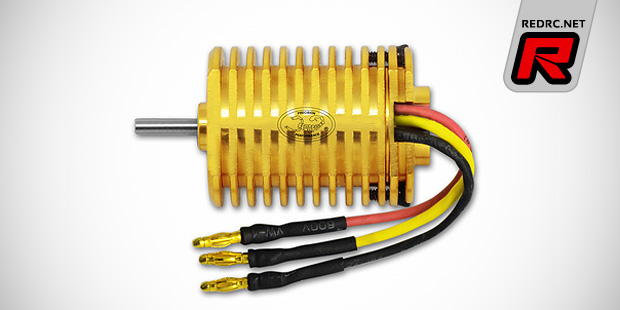 Following the release of their first ever line of car-related brushless motors Scorpion now also have an optional motor for Kyosho Mini-Z VE vehicles available. Made to fit both the Mini-Z on-road and buggy chassis, the motor is made using aero grade aluminium and ultra high quality 0.2mm stator steel with high temperature resistant magnets and enamel wires, to work with high efficiency and to produce higher peak power and higher torque in combination with a lower running temperature. Weighting in at 20.5 grams the motor is ultra light weight to increase top speed and acceleration while improving the car's handling at the same time.
Source: Scorpion [scorpionsystem.com]
Tuesday, July 1, 2014