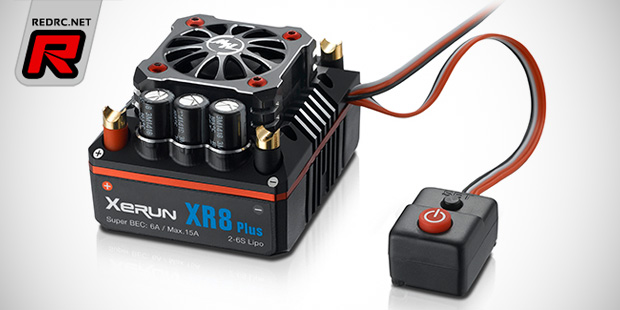 Coming soon from Hobbywing is the Xerun XR8 Plus brushless speed controller for 1/8th scale applications. The 6S LiPo-compatible ESC offers a highly efficient heat dissipation system, a 15A BEC system with selectable 6V or 7.2V output and an advanced electronic switch with improved durability compared to standard mechanical switches. The controller is usable with sensorless brushless motors as well as Hobbywing's forthcoming new 1/8th sensored motor which can be run in a so called full-sensored mode. More information and the specifications will become available in time for the release.
Click here to view another photo
Thursday, June 25, 2015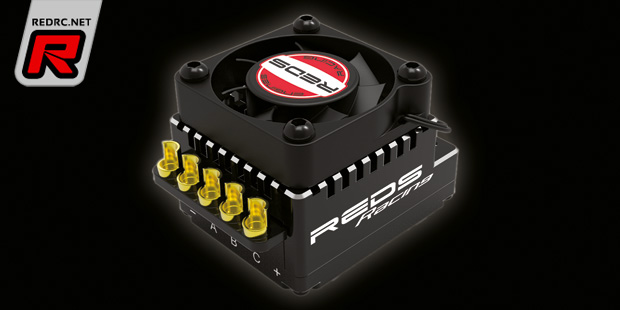 Italian company Reds Racing have announced the soon release of their long-awaited TX120 brushless competition speed controller. Designed with modified and stock racing as well as on-road and off-road classes in mind the speedo will feature advanced tuning options, an ultra low-profile billet aluminium case, an add-on 30mm fan unit and more. Full details and more images will become available shortly.
Source: Reds Racing [redsracing.it]
Friday, June 19, 2015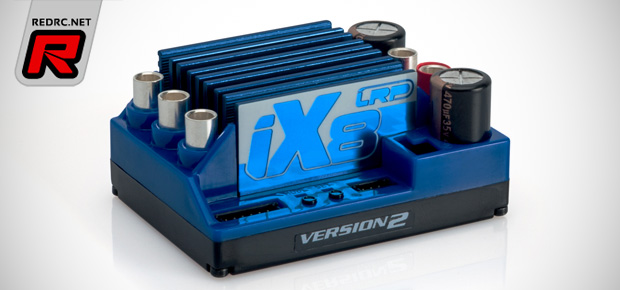 LRP have introduced the updated iX8 V2 brushless speed controller for 1/8th scale applications. The second generation of this competition speedo features new hardware components and the v2.6 Team firmware. Overall the controller will stay cooler during the run for more consistent performance and improved brake control which is further helped by the new BR2 brake setting. For a faster take off the ESC's software also comes with new and more aggressive Initial Drive settings. The package is rounded out by a full set of accessories including a fan unit and pre-soldered power wires.
Click here to view the features
Thursday, June 11, 2015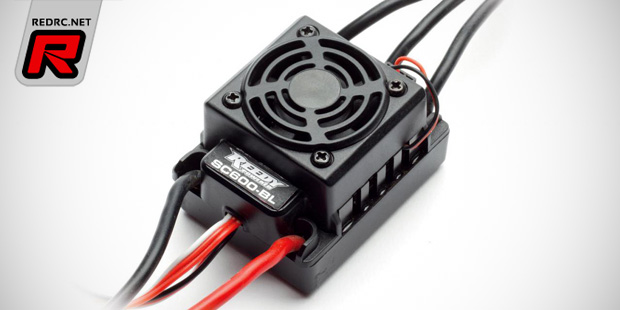 Reedy's SC600-BL brushless speed controller is water-resistant for maximum reliability and features a compact footprint that allows for easy installation in most 1/10th scale vehicles. The controller is standard equipment in many of Team Associated's 1/10th scale RTR vehicles and it also comes in handy for first-time drivers thanks to its ease of setup and forward/brake/reverse operation while offering precise and reliable throttle and brake control at the same time, making the speedo a choice for experts also. The ESC comes pre-wired with a low-resistance T-plug connector for the battery and 3.5mm motor connectors.
Cick here to view the features and specifications
Friday, June 5, 2015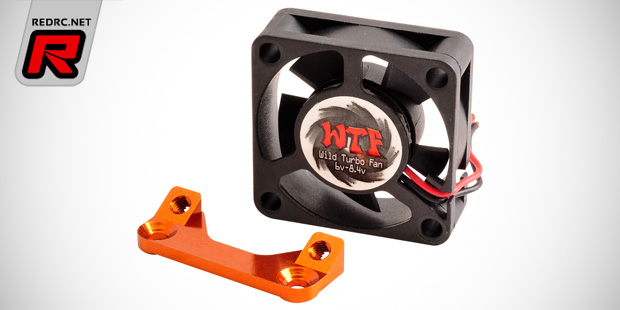 Following the 25mm ESC heatsink fan mount Team C now also have a version available for speed controllers with a 30mm fan mounting pattern. Designed mainly for touring car applications and made from black or orange anodised aluminium the fan mount attaches to the speed controller's heatsink in order to place the included 30mm WTF fan unit at an angle. This setup can improve the cooling of the speed controller while also blowing towards the motor, allowing to spare the additional motor fan for less amp draw and reduced weight.
Click here to view another photo
Wednesday, June 3, 2015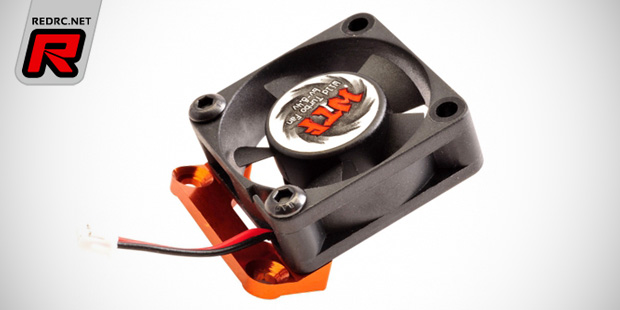 Team C introduce a heat sink fan mount for most of today's 1/10th brushless speed controllers. The part is designed to mount 30mm fans onto of brushless ESC in order to improve heat dissipation over the standard 25mm fans. Made from aluminium and coming orange or gun metal anodised the fan mount offers a 25mm mounting pattern for the controller heatsink and a 30mm pattern for the fan. Additionally the fan sits at an angle to blow towards the motor, doing away with the need to use an additional unit. Included with the mount comes a genuine WTF 30mm fan.
Click here to view more photos
Wednesday, May 27, 2015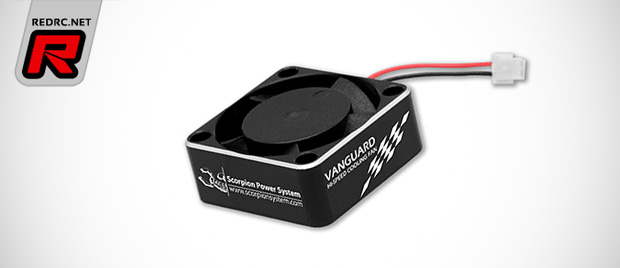 Scorpion have a couple of option and replacement parts for their Vanguard brushless speed controller available. First up is a 25mm high-speed cooling fan with improved airflow over the standard part. It is housed in an aluminium case for improved rigidity and additional cooling surface. The fan comes black anodised, with silver chamfering and laser-etched graphics.
Click here to continue reading
Wednesday, April 22, 2015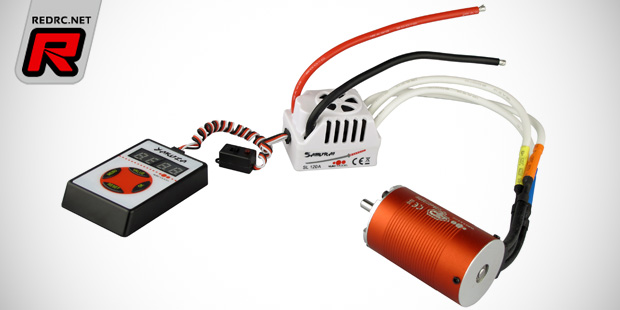 New from CN Development & Media comes the Yuki Model Samurai SCT brushless motor and speed controller combo for 1/10th short course trucks. Including the 4S LiPo-compatible SL 120A speed controller and a sensorless 3900kv brushless motor the package is ideal for 2WD and 4WD trucks alike. The splashwater-protected controller features a 6V/3A BEC system and it comes pre-wired with gold-plated 4mm bullet-type connectors. Also included is a programming box for the controller.
Click here to view the specifications
Tuesday, April 21, 2015