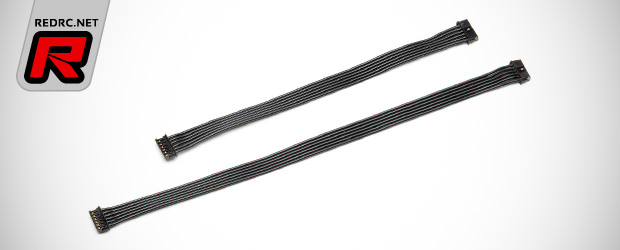 Team Associated introduce new flat sensor wires in two dimensions ideal for the B5 and B5M buggy. Coming as 125mm "B5″ and 175mm "B5M" variant the wires make for a very clean wiring job with five additional wires from 70mm to 270mm being also available.
Source: Team Associated [rc10.com]
Friday, April 11, 2014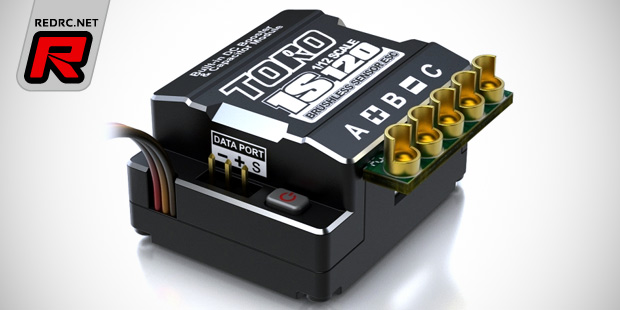 SkyRC introduce the Toro 1S120 brushless speed controller for all racing classes that use 1S LiPo batteries. The speedo features a built-in DC booster to do away with the need to run a 2S receiver battery while an internal capacitor module replaces the external capacitor board. The controller has a 3.5T motor limit, features a 6V/3A BEC system, a built-in on/off switch and an easy access programming socket. The large array of software features including boost and turbo functions is adjustable using SkyRC's own PC interface or an optional programming box.
Source: SkyRC [skyrc.com]
Tuesday, April 8, 2014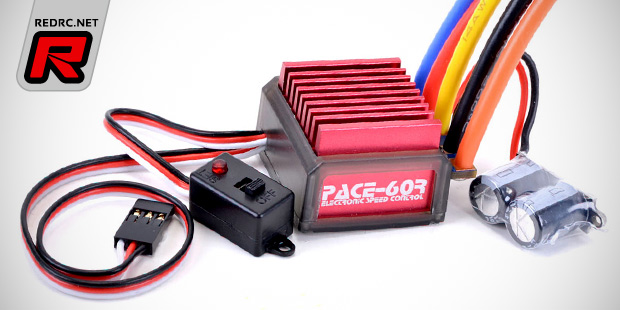 Schumacher introduce the Core RC Pace 60R brushless speed controller for 1S and 2S applications. Suitable for sensored and sensorless motors the speedo is BRCA-approved for the use in "blinky" classes, it offers two different drive modes, low voltage and throttle signal loss protection and the ESC has a 6.5T motor limit when used with 2S LiPo packs. An optional program card allows to adjust a wide range of software features making it ideal for on-road and off-road applications alike.
Source: Schumacher [racing-cars.com]
Wednesday, March 26, 2014

KO Propo introduce the Advantage Capacitor A power capacitor board for brushless speed controllers. Designed to improve the speedo's performance in the second half of the run the board also makes for improved efficiency and controller protection. The capacitor is usable with virtually every 1S and 2S ESC.
Source: KO Propo [kopropo.co.jp]
Tuesday, March 25, 2014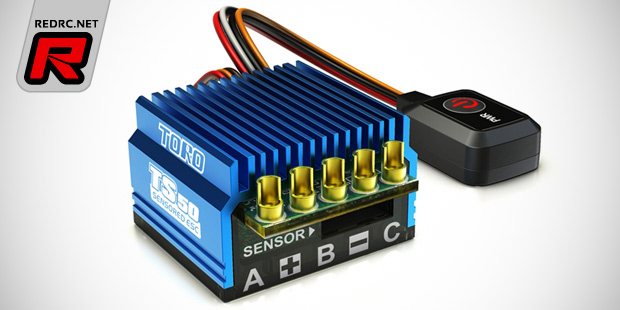 New from SkyRC comes the Toro TS50 sensored brushless speed controller. The lightweight ESC is good for the use with down to 8.5T motors in on-road cars and 11.5T motors in buggies due to his 50A rating. The controller features a blue anodised aluminium heatsink case, it can take an optional fan unit and offers a 6V/2A BEC system. It can be widely programmed using the on-board programming feature or SkyRC's optional programming box or SkyLink USB interface to adapt the punch and brake curves to your liking.
Source: SkyRC [skyrc.com]
Monday, March 24, 2014
Tenshock introduce their new WP-EX4 V2 brushless speed controller for both 1/10th and 1/8th scale applications. The 120A rated ESC is good for 2S use with up to 6000kv motors and 3S packs with up to 4000kv, making it ideal for short course trucks and buggies in bashing and racing applications while the controller can also handle up to 3000kv motors with 4S input, allowing the use in lightweight 1/8th buggies. Coming in a cast hardcase measuring 55×37.6×38.4mm the controller is waterproof for all-weather usability and it offers a 6V/5A BEC system and integrated cooling fan.
Click here to view more photos
Monday, March 24, 2014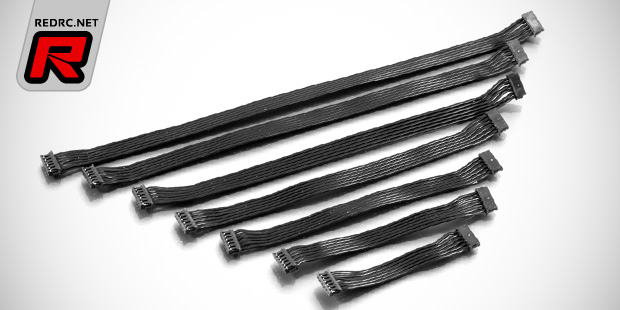 Vampire Racing introduce their new line of highly flexible "flat-type" sensor wires. Made from tough yet easy-to-bend wire the sensor harnesses make for tidy wiring and the highly flexible design reduces unwanted tweak when used in pan cars. The wires come in seven different length including 50mm, 75mm, 100mm, 125mm, 150mm, 175mm and 200mm, ideal for all applications from 1/8th to 1/12th scale.
Source: Vampire Racing [vampire-racing.com]
Monday, March 17, 2014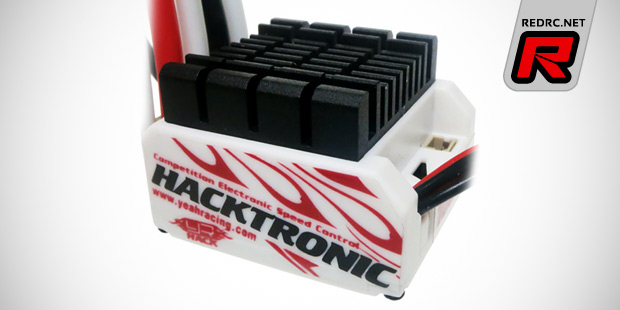 Yeah Racing introduce their new line of Hacktronic bruhsless speed controllers and Hackmoto XTA sensored brushless speed controllers. Starting with the speedos, available are three specific variants for touring car racing, drifting and rock crawling. The Hacktronic-T touring car ESC features widely adjustable punch and turbo settings to make the most out of Modified and Boosted Stock classes. The Hacktronic-D drift controller features additional RPM lock and throttle release curve settings specially designed for drift racing while the Hacktronic-C rock crawler controller incorporates a special software with crawler reverse and holding functions. All ESCs feature a 120A rating, 6V/3A BEC system, 1-2S LiPo compatibility and they come with a 25mm cooling fan unit. An optional programming box and USB interface allow for easy adjustment of all software parameters.
Click here to continue reading
Monday, March 10, 2014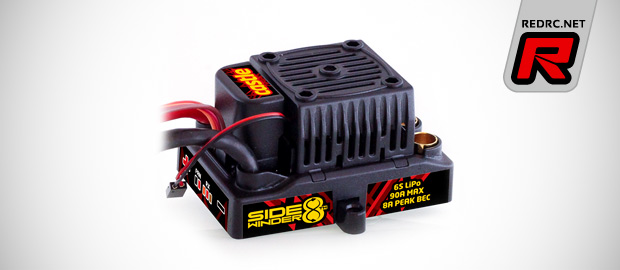 The Castle Creations Sidewinder 8th is a sports speed controller for vehicles of up to 5kg of weight running a maximum of 6S LiPo battery packs. The 90A rated brushless speed controller sports a 5.5V BEC system that delivers 4.5A continuous and 8A peak current, it comes with 6.5mm bullet-type connectors build into its case and measures 62.2x56x34mm. Made for sensorless motors the speed is also of a waterproof design and it comes as a combo set including castles new 1515B-2200kv brushless motor.
Source: Castle Creations [castlecreations.com]
Wednesday, March 5, 2014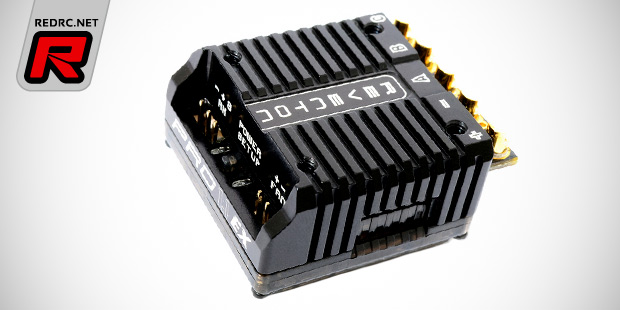 Speed Passion introduce the updated Reventon Pro 1.1 EX brushless speed controller. The latest version of SP's World Championship winning ESC received a smaller black colour case that now measures 35x35x20mm, it comes with a new low-profile 30mm fan and the ESC is usable with 1S and 2S LiPo batteries. The 140A rated speedo features a 6V/3A BEC system, a build-in on/off switch and it is available now.
Source: Speed Passion [speedpassion.net]
Thursday, February 27, 2014