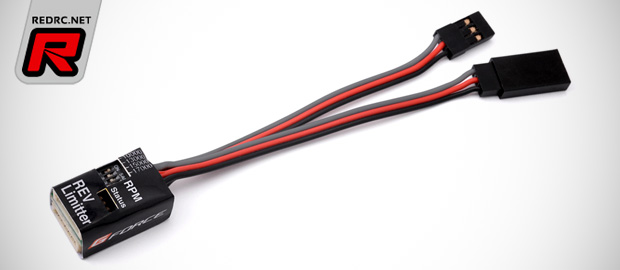 Coming soon from GForce is the Rev Limiter module to limit the maximum RPM of electric brushless motors. Looped between the motor, controller and receiver the device limits the maximum RPM of sensored brushless motors in four steps between 10,000 and 17,000 RPM. Micro switches and status LEDs help to check the setting, making the module ideal to equalise the performance of brushless motors for entry level and stock racing classes. The 2S LiPo-compatible Rev Limiter comes in a lightweight case, it measures 22x15x10mm and comes pre-wired with universal connectors and including a sensor wire.
Source: GForce [gforce-hobby.jp]
Friday, December 12, 2014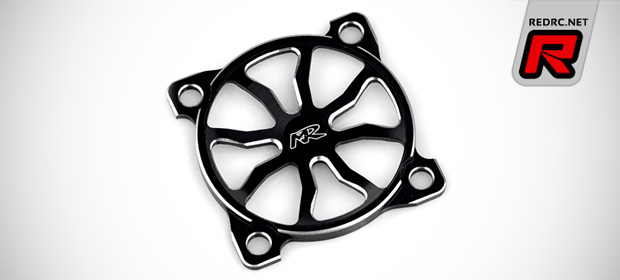 Muchmore now have a 3D cooling fan guard for 30mm fan units available. Developed with the help of 3-times World Champion Marc Rheinard the CNC-machined aluminium part weighs in at only 1.9g to not interfere with the weight distribution of the car while allowing exceptional fan protection and additional cooling surface at the same time. Four aluminium screws help to connect the speed controller's heatsink with the fan guard which is meant to reduce the operation temperature by up to 8 percent. The guard fit's Muchmore's Fleta line of speed controllers and many other speedos with 30mm fan units.
Click here to view another photo
Wednesday, December 10, 2014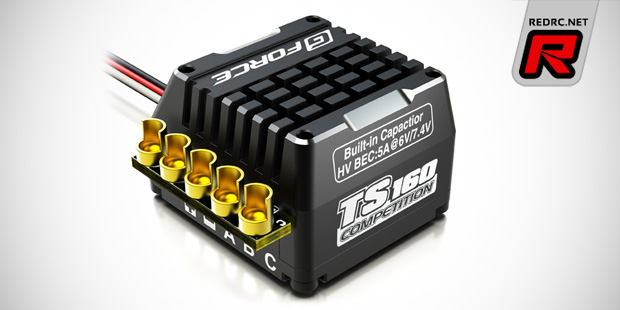 Japanese company GForce introduce the TS160 Competition brushless speed controller. Made for 1/10th and 1/12th scale applications and 2S to 3S LiPo batteries the speedo sports compact dimensions of 30.6×35.6×22.5mm and it features a high-voltage BEC system with selectable 6V or 7.4V output, internal power capacitors and an optional high-speed fan unit. The integrated power button reduces the amount of wire hanging from the case while heavy duty solder terminals allows to use the use of large diameter motor and battery wires. In terms of software the TS160 offers an improved firmware for smoother throttle feeling and it is highly adjustable using an optional programming box or GForce's PC link software.
Click here to view the specifications and another photo
Thursday, December 4, 2014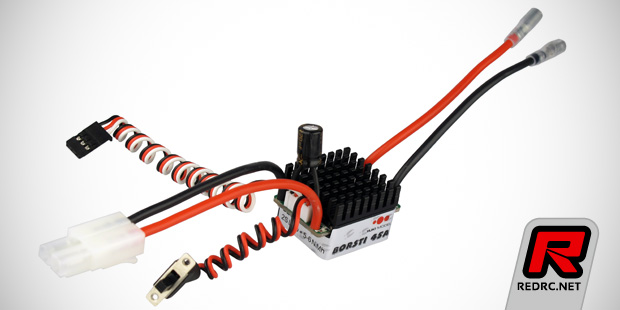 Yuki Model introduce the Borsti 45A brushed speed controller. Offering up to 45A constant and 340A peak current, the 2S LiPo-compatible controller measures 38x28x2mm and it weighs in at 40g. The speedo features low-voltage and over-temperate protection, a 2A/5.8V BEC system and it comes pre-wired with Tamiya-style battery and motor connectors.
Source: CN-Group [cn-group.de]
Tuesday, November 25, 2014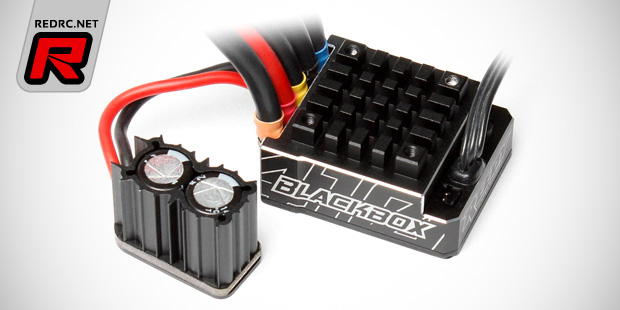 The long-anticipated Reedy Blackbox 410R electronic brushless speed controller is now available to racers worldwide. Extensive track testing by Reedy's engineers and racing team has resulted in a high performance and high quality ESC suitable for all levels of competition. A focus on throttle and brake feel, precision adjustability, and robust hardware make the Blackbox 410R suitable for a wide range of racing applications. With the optional Blackbox PROgrammer, the full potential of the ESC can be exploited. In addition to working as a programming device to fine-tune the eight pre-installed profiles, the device operates as a data logger, battery monitor, and USB firmware update device.
Click here to view the features and another photo
Monday, October 6, 2014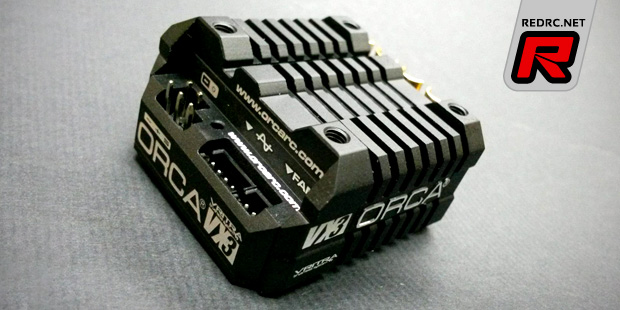 First images and information on ORCA's latest VX3 brushless speed controller have appeared on the internet recently. The follow-up model of the successful VXX will feature an all-aluminium case for improved heat dissipation while the latest in FET technology will make for reduced internal resistance and cooler running temperatures. The receiver wire is of a replaceable design which indicates that several length wires will become available to create clean wiring jobs on touring cars and off-road buggies alike. With the VX3 comes an optimised firmware to get the best out of the speedo. More information will become available soon.
Source: ORCA [orcarc.com]
Friday, September 26, 2014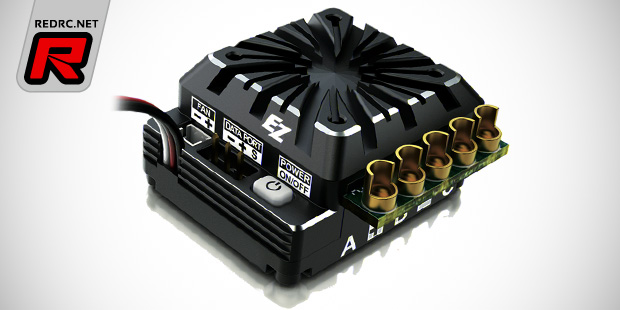 Italian company EZPower introduce the Gladiator 120A brushless speed controller for 1/10th and 1/12th scale appellations. Coming with an all-aluminium case with "spider web" cooling grooves the speedo is meant to stay cooler during operation. A build-in on/off switch, data port and heavy duty solder towers round out the package. Full information about the ESC, that will hit the stores in October, will become available soon.
Source: EZPower [ezpower.it]
Friday, September 19, 2014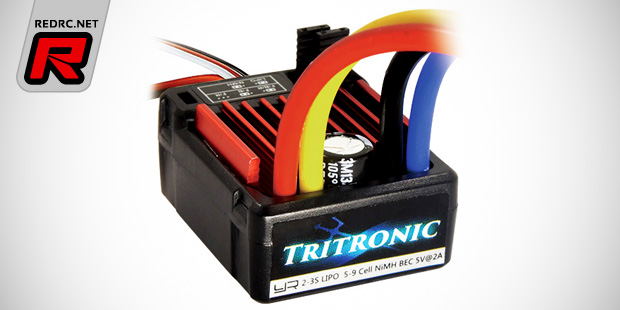 Along with the release of their Hackmoto V2 brushed motors Yeah Racing also introduce a suitable speed controller in the form of the Tritronic 60A ESC. Made for 1/10th scale applications with 2S to 3S LiPo packs or 5 to 9 cell NiMH batteries the speed controller features dust and water protection, a 5V/2A BEC system, and three running modes including FWD/Brake and FWD/Brake/Reverse. With its 60A rating the speedo allows to run brushed motors down to 12T with a 2S LiPo pack and it will become available separately or as a combo set including a Hackmoto V2 brushed motor.
Source: Yeah Racing [yeahracing.com]
Tuesday, September 2, 2014