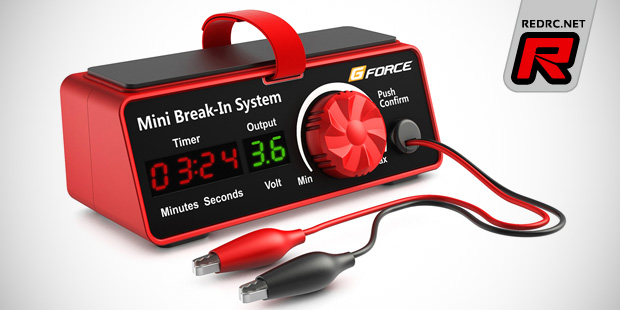 GForce introduce the Mini Break-in system for mini and micro-size brushed motors. Designed for the use with Tamiya's Mini 4WD series of "slot cars", the system is also usable for the brushed motors found in Kyosho's Mini-Z or HPI's Micro RS4 line of vehicles. The motor run-in system is housed in a sturdy case with a jog dial to adjust the output voltage and also a timer that stops the run-in process after a certain time. A non-slip foam pad and a velcro strap prevent the chassis or motor from moving around and the break-in device is powered by four AA-size batteries or an optional power supply.
Click here to view the specifications and more photos
Thursday, November 27, 2014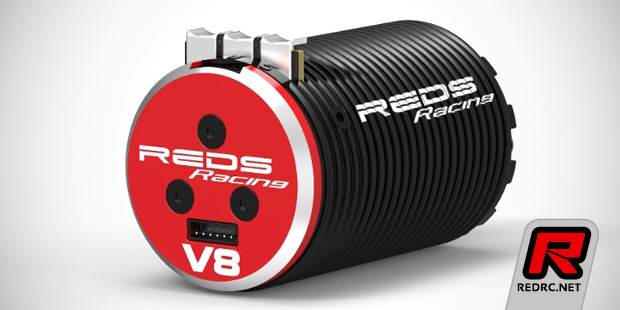 After releasing the VX 540-size electric brushless motors Reds Racing now introduce a dedicated series for 1/8th scale racing. The V8 are specifically designed 1/8th off-road motors to provide exceptional power, superior smoothness and control in combination with high efficiency and a low temperature operation. Coming with a highly finned CNC-machined aluminium can for improved heat dissipation the motor is capable of both sensored and sensorless operation and available in two KV options of 1900KV and 2100KV.
Click here to view the features and another photo
Wednesday, November 5, 2014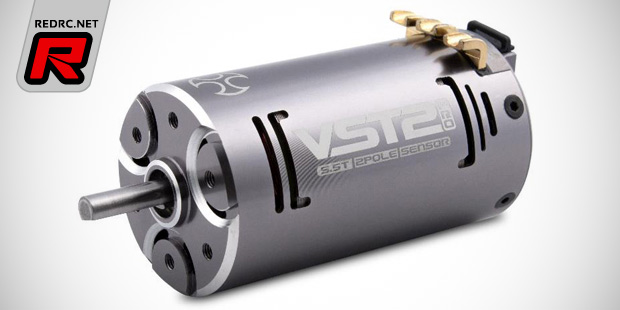 Team Orion introduce the VST2 Pro 550 4.0T brushless short course motor. The motor builds on a robust aluminium case with an improved ventilation system for best possible cooling. The new design also features a convenient dual sensor port system which allows the motor to be installed in the chassis in the best possible way. The empty port can be used to easily program the ESC through the motor. The 2-pole 5100kv motor also offers adjustable timing, heavy-duty solder tabs and it comes with a rotor installation tool to make convenient rebuilding possible.
Source: Team Orion [teamorion.com]
Wednesday, October 22, 2014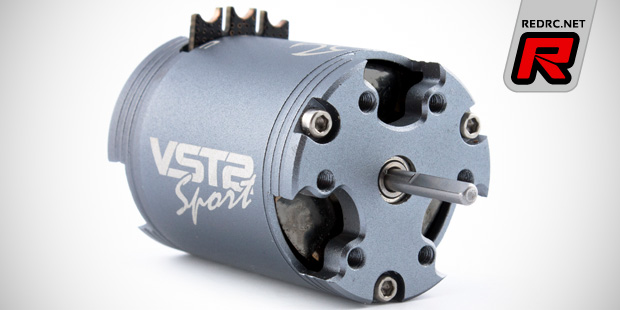 Team Orion introduce the new VST2 Sport brushless motor. Developed by Oscar Jansen the sport version of the World Championship winning VST2 Pro is of a fixed timing design, making it ideal for spec racing classes. The motor builds on a machined aluminium can, it is of a simple and reliable deign and large venting holes make for efficient cooling and low running temperatures even in high ambient temperatures. The VST2 Sport is available in 6.5T to 8.5T modified and 10.5T to 21.5T stock windings.
Click here to view the features and more photos
Wednesday, October 15, 2014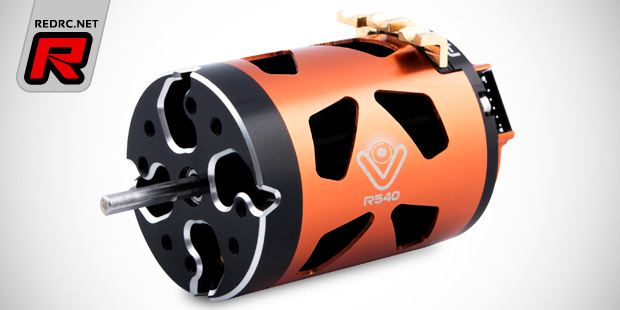 Coming soon from nVision, previously known especially for their range of high-performance nitro engines and LiPo batteries, are the R540 competition electric brushless motors. Designed by motor guru Oscar Jansen the new R line motors offer a machined, orange anodised aluminium can with alloy front and rear endbells. Excessive machining of the can and endbells reduce the overall weight while improving cooling efficiency at the same time. Pre-shaped heavy-duty solder tabs make for easy and reliable wiring even when using large diameter wire. The sensored motors target the serious racer who is looking for a reasonably priced competition motor with the R540 being available as 4.5T to 8.5T Modified and 10.5T to 21.5T Stock racing variant.
Click here to view the features and another photo
Friday, October 10, 2014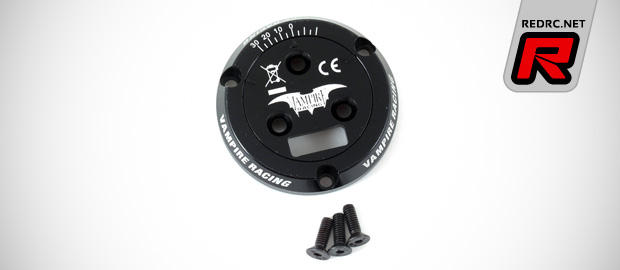 In an effort for constant product development and to listen to the customer's needs Vampire Racing introduce the new aluminium backplate for the Type AB+ V2 competition brushless motors. The updated all-alloy plate improves motor cooling and also addresses unwanted timing movement issues some customers experienced. The updated plate is a running change and it will be included with all V2 motors from now on.
Click here to view a photo of the part installed
Thursday, September 25, 2014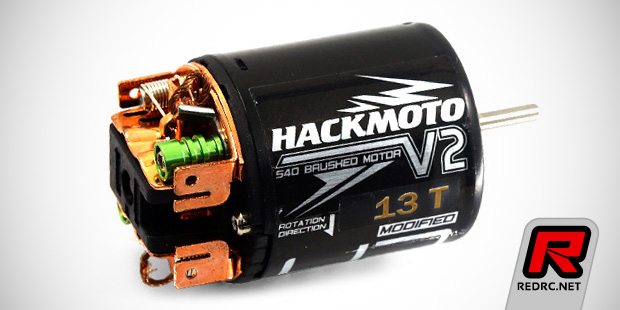 Yeah Racing introduce the new Hackmotor V2 540-size brushed motors for all die-hard "vintage" technology fans. Coming in several winding options, such as as a mild modified 13T and a spec racing 23T variant, there are also three very high turn 35T, 45T and 55T motors available. All feature black cans with high-strength magnets, vented motor heads with large solder tabs and cooling towers for the brushes as well as dual ball bearings. The motors are fully rebuildable and available now.
Source: Yeah Racing [yeahracing.com]
Monday, September 1, 2014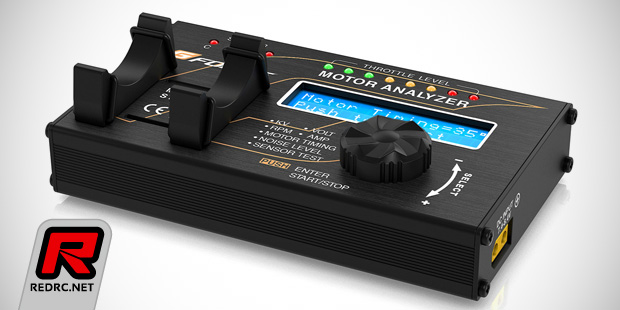 New from GForce comes the motor analyser, a device to check multiple parameters of car and flight brushless motors. Housed in a sturdy case with a blue backlit display, the motor analyser allows to check the motor's KV rating, voltage and amp draw, as well as the sensors. A timing test helps to precisely adjust the timing level while a noise level test can give a hint on the motor's ball bearing condition. The motor tester is made for the use with 7.4V to 8.4V input power sources and it comes with a set of adapter wires for the motor and power supply.
Click here to view more photos
Wednesday, August 27, 2014