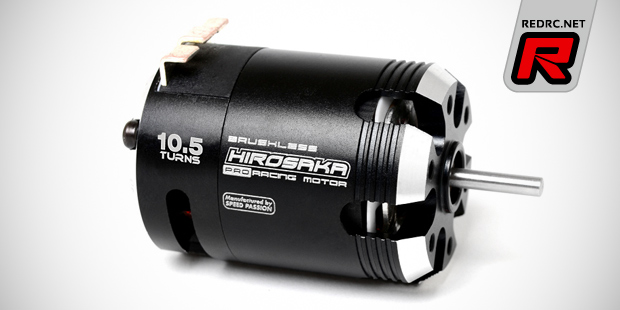 Hirosaka Racing Products introduce a new line of brushless stock motors. They are based around a black anodised can with huge venting holes, they offer adjustable timing and heavy-duty solder tabs. The motors will become available all popular "stock" windings from 10.5T up to 21.5T and are usable for on-road and off-road applications alike.
Click here to view more photos
Thursday, May 15, 2014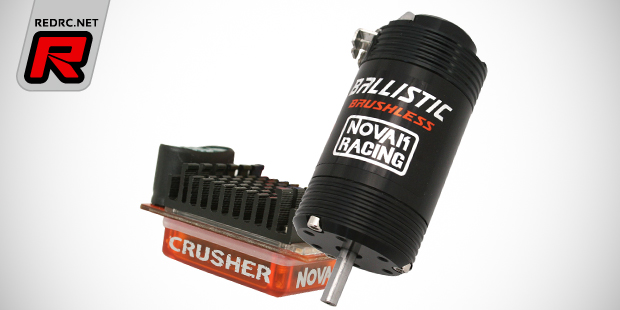 Novak introduce a new budget brushless motor and speed controller combo for 4×4 short course trucks. Included is the proven 6.5T 3400kv Ballistic 550 brushless motor and the newly updated Crusher brushless speed controller. The ESC offers 2S to 4S operating range, a 5A BEC system, complete on-board programming, a sealed case, auto-detect LiPo cutoff, and ESC thermal protection. The sensored system is ideal for bashers, club racers and speed fanatics alike.
Source: Novak [teamnovak.com]
Thursday, May 8, 2014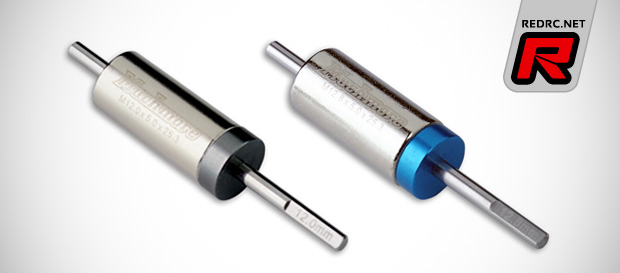 Muchmore Racing have two new rotors for the Fleta ZX Modified brushless motors available. First up is the super mild 12.0x5x25.3mm rotor that offers a mild power curve, ideal for 2WD and low-traction applications. The rotor comes with a grey marking ring and laser-etched size markings. The second new rotor is the larger diameter 12.8x5x25.3mm high power band offering. It comes with a blue marking ring and is ideal for all applications that require a high-torque motor such as 4WD buggies and touring cars.
Source: Muchmore [muchmoreracing.net]
Tuesday, May 6, 2014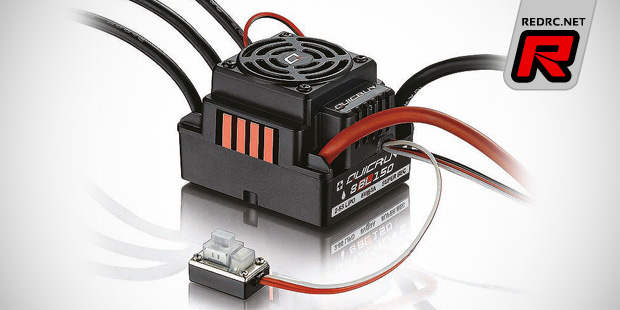 German Hobbywing distributors Hype introduce the Quicrun series of "sports" brushless motors and speed controllers. The controllers are developed to work with sensorless and sensored motors and are LiPo and NiMH battery compatible. There is also a waterproof line of controllers available and a port for an optional programming card makes adjusting the speedos to your likings easy. Available are a 30A 1/16th scale ESC, two 60A 1/10th controllers with and without sensor port, as well as a 150A 1/8th variant. As for the motors, Hobbywing comes with a 3800kv sensorless 1/10th scale and 2000kv sensorless 1/8th scale offering beside four 1760kv to 3450kv sensored 540-size motors.
Click here to view the other new speedos and motors
Monday, April 28, 2014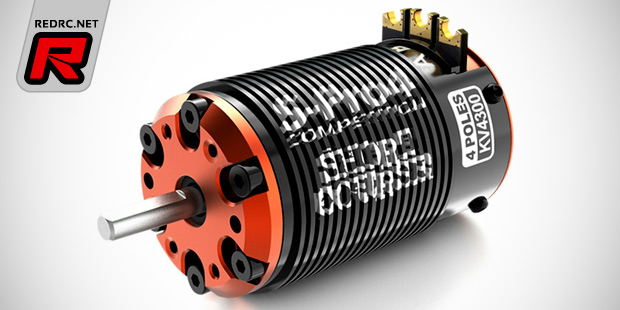 Following yesterday's announcement of the 2-pole S-Pro2 brushless short course motor SkyRC now also introduce a 4-pole variant. Built around a T6 billet aluminium heatsink can the motor is of a 4-pole/12-slot design and features neodymium magnets, a sensored design, high RPM oversized bearings and high-purity copper windings. The motor is compatible with sensored and sensorless motors alike, it measures 38×63.5mm and comes in five kv variants from 4300kv down to 1850kv.
Source: SkyRC [skyrc.com]
Wednesday, April 16, 2014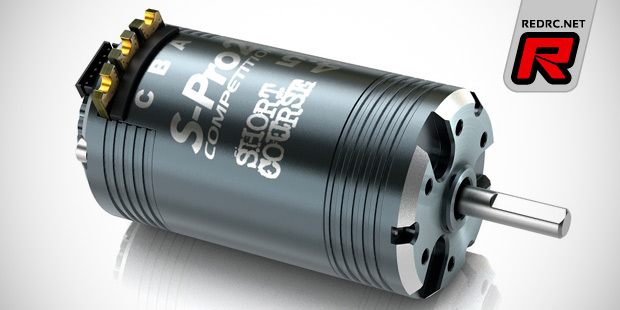 SkyRC introduce the Ares S-Pro2 competition brushless motor for 4WD short course trucks. The motor is designed around a CNC-machined T6 billet aluminium heatsink can and features a 2-pole/3-slots setup, 5mm pinion shaft, adjustable timing and heavy-duty solder tabs. It is available in four different specifications as 4.5T/4800kv, 5.5T/4000kv, 6.5T/3400kv and 7.5T/3000kv variant for high-speed down to technical tracks and usable with sensorless and sensored controllers alike.
Source: SkyRC [skyrc.com]
Tuesday, April 15, 2014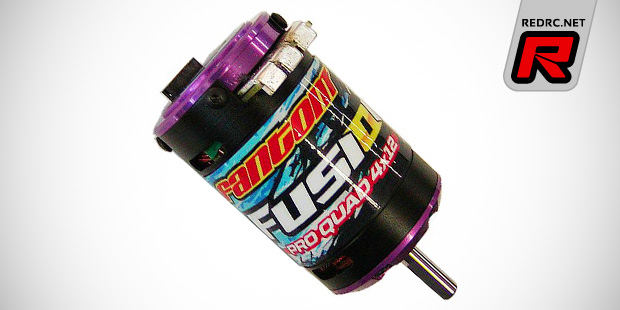 Fantom have new electric brushless motors for 4WD short course trucks available. They are of a new 545-size design with a slightly longer can than standard 540-class motors. The 545′s are shorter than class-typical 550-size short course motors for a better power/weight ratio with the 57.4mm long can with aluminium front and back plates offering the same diameter and mounting pattern than normal 540 motors making the motors usable in virtually every 4WD SC truck. Other features include a 5mm shaft, a 4-pole rotor and 12-pole stator design, dual ball bearings and the motor is available as 3200kv, 4000kv and 4850kv variant.
Source: Fantom [fantomracing.com]
Monday, April 14, 2014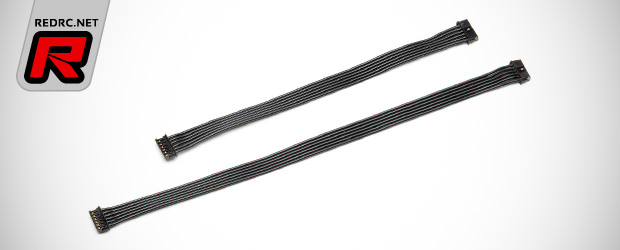 Team Associated introduce new flat sensor wires in two dimensions ideal for the B5 and B5M buggy. Coming as 125mm "B5″ and 175mm "B5M" variant the wires make for a very clean wiring job with five additional wires from 70mm to 270mm being also available.
Source: Team Associated [rc10.com]
Friday, April 11, 2014