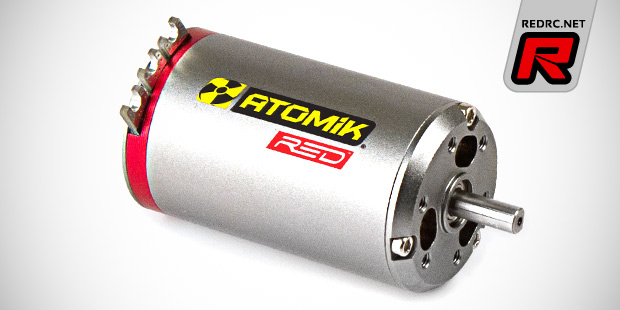 Atomik introduce the new Red 550 sensored brushless motor and 120A sensored speed controller. Starting with the motor, the power unit is especially designed for the use with 1/10th 4WD short course trucks, it is available as 4.5T and 7.5T variant and compatible with Traxxas' VXL-3s speed controller, making it a good update for brushless TRX models. As for the controller, the 120A rated unit comes pre-wired with 12AWG wire and EC3 connector, it includes a 200mm sensor wire and works both with sensored and sensorless motors. The motors and controller are available separately or as combo including the 4.5T or 7.5T motor.
Click here to view the controller
Wednesday, February 12, 2014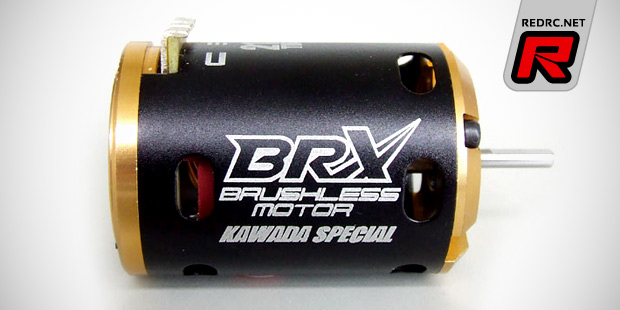 Kawada have special stock class brushless motors available in the form of the BRX line. The 540-size motors come in several specifications including JMRCA-legal 13.5T, 17.5T and 21.5T as well as "outlaw" 17.5T, 21.5T and 30.5T variants. There also is a 3.5T modified motor available. All motors feature a vented and black anodised aluminium can, gold-colour front and back plates as well as L-shaped solder tabs and they come with specially selected rotor diameters that range between 12.5mm and 13mm.
Click here to view more photos
Friday, February 7, 2014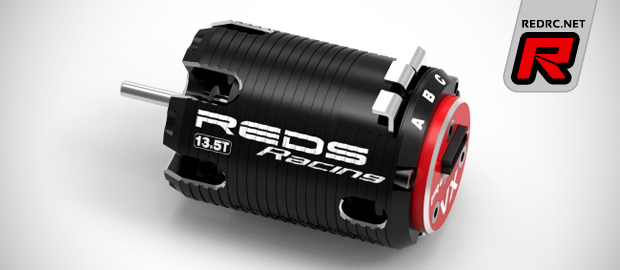 Italian engine manufacturer Reds Racing, known for their Mario Rossi tuned high-performance nitro engines, now also enter the electric motor market with the introduction of the VX 540 sensored brushless motors. Build around a CNC-machined 6061-T6 heatsink can with large venting holes the motors feature balanced sintered rotors, high-purity copper windings, heavy-duty solder tabs, high RPM ball bearings and a red anodised timing shield. Beside 4.5T to 8.5T modified motors Reds Racing will also have dedicated 10.5T to 17.5T stock racing motors available.
Click here to view more images
Friday, February 7, 2014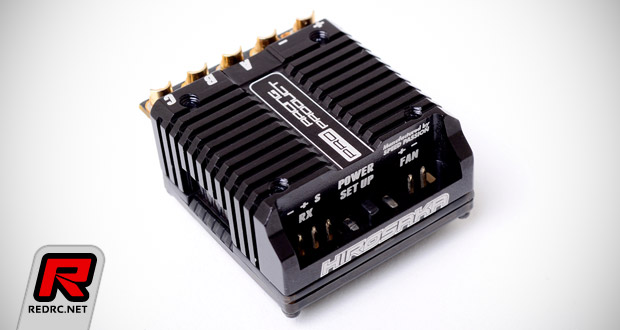 Hirosaka, the new brand of Masaki Hirosaka father of RC legend Masami, have released their new line of competition electronics. First up is the PRO Racing ESC which features a complete aluminum casing which provides maximum surface area for heat dissipation and can handle up to 3.5T motors with a continuous current of 140A with a burst current up to 960A. Weighing 40grams it can work with sensored and sensorless motors. Also new from Hirosaka is their line of PRO Racing Brushless Motors. Suitable for 1/10th & 1/12th onroad and 1/10th offroad they are hand wound and feature adjustable timing from 0 – 40 degrees. Available in 4.5T to 8.5T versions.
View more details and images here
Wednesday, January 29, 2014
SkyRC introduce the Ares Pro competition brushless motor line. The 540-size motors make use of a vented T6 aluminium heatsink case and they feature high purity copper windings, heavy duty solder tabs, sintered neodymium magnets and dual sensor ports. The motors are build to meet ROAR and IFMAR rules and the very low turn variants come with a radial fan unit in the front end bell. Versions available include windings from 3.5T up to 21.5T with special stock motors and "even" 4.0T and 5.0T offerings hitting the shops also.
Source: SkyRC [skyrc.com]
Friday, January 24, 2014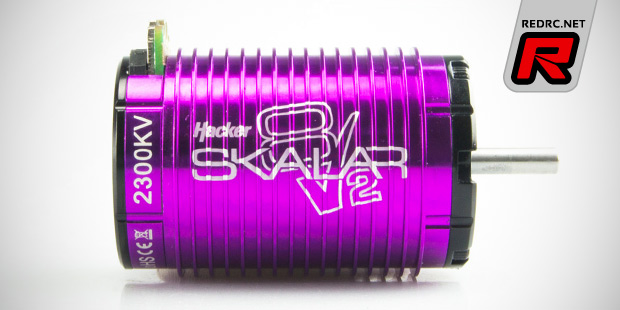 German company Hacker introduce the Skalar8 V2 brushless motor line for 1/8th buggies. Featuring virtually the same case design as it predecessors the motor sport many refinements and improvements such as a shorter length, a lower weight, reduced internal resistance, lower current consumption and increased efficiency. Coming with an improved timing shield the motor also have more torque and more RPM. The 4-pole sensored motors with a length of 64.4mm are available as 1750kv, 1900kv, 2100kv and 2300kv variant.
Click here to continue reading
Friday, January 24, 2014
Speed Passion introduce the new Blaze series of sensored and sensorless brushless motors for 1/10th scale short course applications. Designed to bridge the gap between raw power and high efficiency the Blaze series motors feature an innovative motor design to provide power and efficiency for both indoor and outdoor tracks. The design translates to more power, longer runtimes, and less motor heat while providing stronger and smoother braking at the same time. The motors are inspired by the World Champion MMM series motors and will become available as 4600kv and 5700kv variant.
Click here to view more photos
Monday, December 16, 2013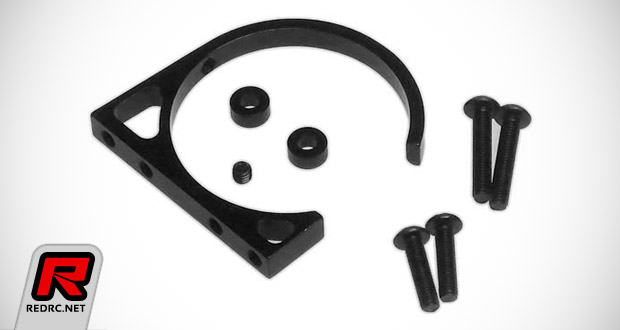 Yeah Racing has released an aluminium light fan heat sink mount suitable for 30mm and 40mm fan units. The part is made from high quality aluminium and weights in at only 5 gram. Its unique design allows it to be mounted to the motor firmly and securely and it can be easily installed by using the set screws included. The supplied 3mm washers can be placed between the motor and the fan to enhance the heat dissipation effect. The mount comes without fan and is available in gunmetal, black and blue colour.
Source: RC Mart [rcmart.com]
Tuesday, December 10, 2013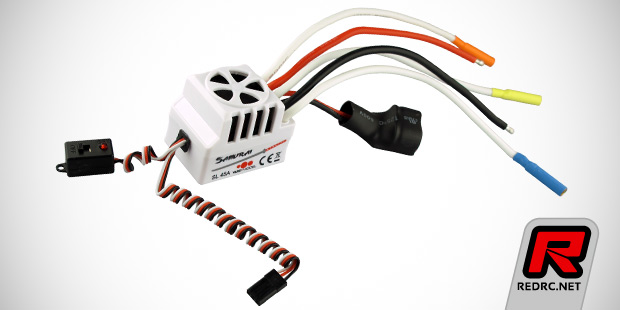 New from CN Development & Media comes the sensorless Samurai 1/10 BL/SL 45A brushless speed controller. Measuring 45x32x37mm the 2S to 3S LiPo compatible ESC features a 2A/6V switched BEC system, splash waterproof protection and it comes pre-soldered with 4mm gold-plated connectors for the motor. The controller is available separately or as combo set including a 3450kv motor and programming card.
Click here to view the combo set
Thursday, December 5, 2013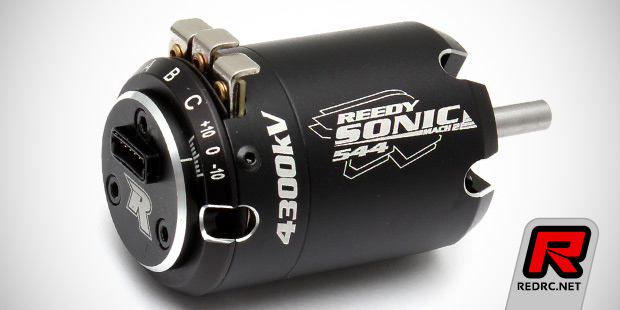 New from Reedy comes the Sonic 544 Mach 2 4-pole brushless motor for 4×4 short course trucks. Designed for competition, the motor incorporates several high-performance features to achieve maximum power output, efficiency, and durability. A lightweight case reduces overall motor weight with strategically placed vent holes and an aluminium end cap to lower operating temperatures. Supported between dual precision ball bearings, the high-strength 4-pole rotor creates the torque necessary to power out of the turns and clear the toughest jump sections. The 540-size motor features a 5mm output shaft and comes as 4300kv and 4800kv variant.
Click here to view the features
Wednesday, November 20, 2013