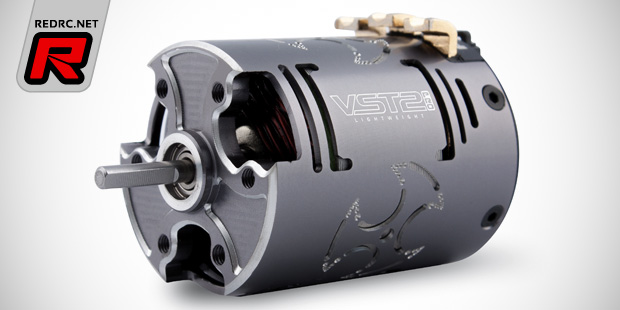 Team Orion soon have special lightweight versions of their Vortex VST2 Pro electric brushless motors available. It is understood that they offer the same specifications as the regular weight variants but the heavily machined cases scrub around 15g of weight. Especially the front part sports new milled out sections that not only reduce weight but help with cooling. The LW motors are available in a range of windings including modified 3.5T, 4.0T and 4.5T variants as well as 10.5T, 13.5T and 17.5T stock motors.
Click here to view another photo
Tuesday, July 22, 2014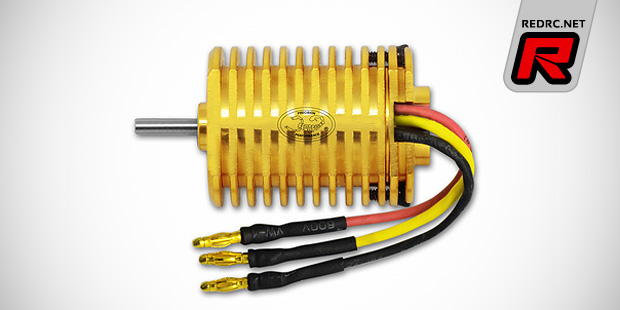 Following the release of their first ever line of car-related brushless motors Scorpion now also have an optional motor for Kyosho Mini-Z VE vehicles available. Made to fit both the Mini-Z on-road and buggy chassis, the motor is made using aero grade aluminium and ultra high quality 0.2mm stator steel with high temperature resistant magnets and enamel wires, to work with high efficiency and to produce higher peak power and higher torque in combination with a lower running temperature. Weighting in at 20.5 grams the motor is ultra light weight to increase top speed and acceleration while improving the car's handling at the same time.
Source: Scorpion [scorpionsystem.com]
Tuesday, July 1, 2014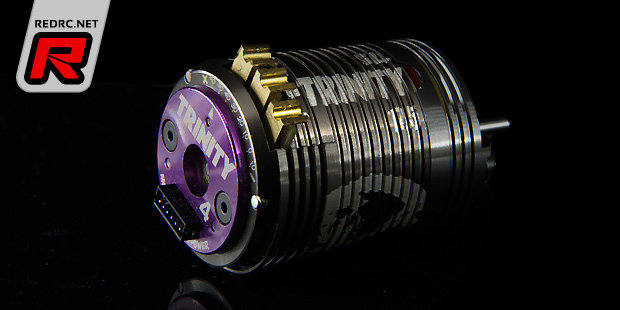 Following much speculation about the follow-up motor of the successful D3.5, Trinity now officially introduce the D4 electric brushless motor. Designed to meet all ROAR specifications the motor is based around a new stator design and a 3-piece heatsink can with an updated endbell for improved bearing alignment and increased airflow for lower operating temperatures. Other features include windings made from certified pure copper wire, grade 5 ball bearings, and new larger silver-plated solder tabs. The motor is 8 grams lighter than the previous D3.5 and available as 2.5T to 9.5T modified and 13.5T and 17.5T ROAR Spec stock motors. The motors should hit stores by the time you read this.
Source: Trinity [trinityrc.com]
Tuesday, June 24, 2014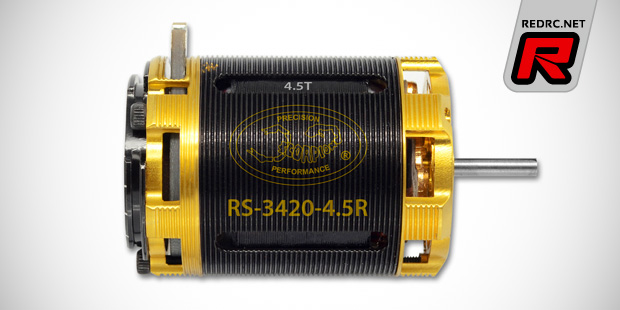 Following a brief introduction some days ago Scorpion Power Systems now have full details on their RS-3420 electric brushless motor available. Being a first for the company that is well known for its aircraft brushless motors, the motor sports some interesting features such as a patented screw-type rotor surface for increase flux density and maximised cooling. Also no plastic inserts are used to achieve maximum copper fill for the stator windings while high grade silicone steel and high purity copper wire allow for a high flux density and a minimal internal resistance. Other features include a CNC-machined 7075 heatsink can, sleeve-protected magnets, and a built-in temperature sensor for on-track monitoring with future Scorpion ESCs. The motors are built to comply with the IFMAR rules and are available as 4.5T to 8.5T modified and 10.5T to 21.5T stock variant.
Click here to view all features
Thursday, June 12, 2014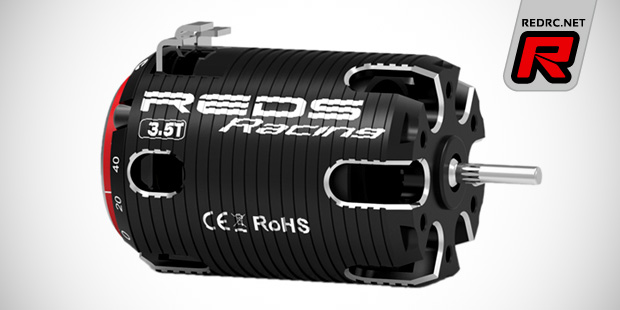 Italian engine manufacturer Reds Racing, known for their Mario Rossi tuned high-performance nitro engines, recently stepped into the electric brushless motor market with their VX 540 motors. Featuring a CNC-machined 6061-T6 heatsink can with large venting holes, balanced sintered rotors, high-purity copper windings, heavy-duty solder tabs, high RPM ball bearings and a red anodised timing shield the motors are now also available as touring car related 3.5T and 4.0T as well as a 5.5T 4WD buggy variant.
Source: Reds Racing [redsracing.it]
Tuesday, June 10, 2014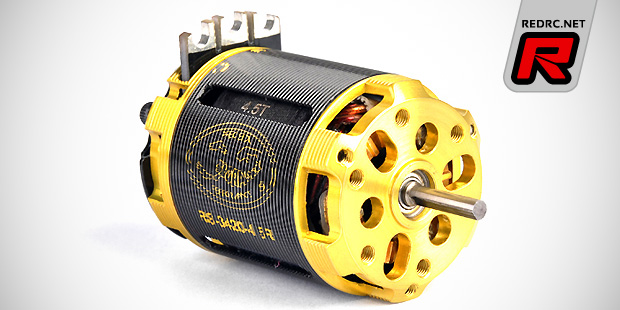 Some time ago we reported about Scorpion Power System, long known for their high-performance aircraft brushless motors, entering the car market. After extensive testing with the help of internationally experienced drivers like Meen V. and Charlee P. the motors are now ready to hit the market. We have no detailed information about the specifications and features but looking at the image Scorpion dealer/distributor Spec-R released, the motors build on a 3-piece can with a heatsink middle part with large ventilation openings who also act as windows to check the winding markings. The front and rear endplates sport huge milled out sections, again to help with airflow. Also visible are heavy duty solder tabs. For now the motors will become available as 4.5T to 8.5T "Modified" and 10.5T and 13.5T "Stock" variant.
Source: Spec-R [spec-r.com]
Thursday, June 5, 2014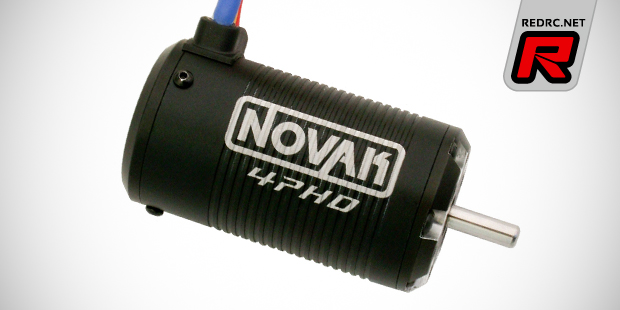 Coming this July is Novak's new 4PHD 4-pole electric brushless motor for 4WD short course trucks. The motor is developed specifically for the high power demands and extreme running conditions seen by today's popular 4WD short course racing and extreme bashing. Measuring 35.9×66.5mm, the sensored motor packs the punch of larger 550-size, 2-pole motors, and offers drivers the instantaneous throttle response achieved by 4-pole motors. The 4PHD is available in a 4600 kV rating, has an ultra-duty Neodymium rotor that is Kevlar-wrapped and rides on high-RPM ABEC 5 ball bearings. The 4PHD will become available separately or as combo including Novak's recently updated Crusher speed controller.
Click here to view another photo
Wednesday, May 21, 2014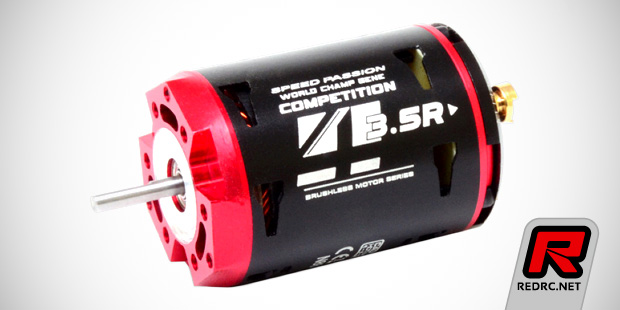 Speed Passion introduce their latest competition electric brushless motor called the V4.0. Based on the experience gained with the V1.0 to V3.0 series, that won multiple titles including World and European Championships, the 4.0 features a completely new design with an updated can, newly designed front and rear endbells as well as severely other refinements. Different from its predecessors the new motor makes use of bullet-type connectors for the speedo wires whereas the previous versions had the bullet-type connectors mounted into the endbell. The design allows for the use of connectors or direct soldering of the wires for even more efficiency. The motor also offers a new endbell timing system and we understand that it will come in "modified" winding options first.
Click here to view more photos
Wednesday, May 21, 2014