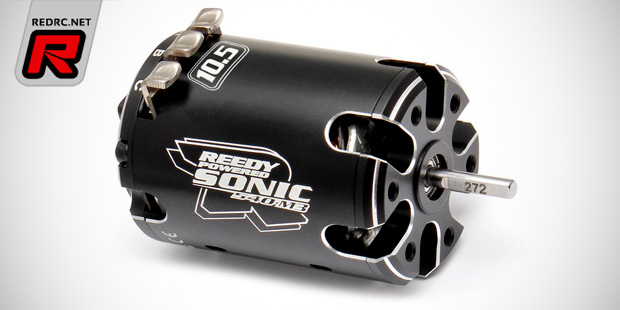 Reedy's Sonic 540-M3 brushless motors are now also available in short stack 10.5T and 21.5T variants. A competition-proven short stack stator, wound with pure copper magnet wire and low-resistance collector rings, walks the edge of legality in exchange for maximum power output and RPM. Despite being designed for 1S applications, short stack motors can, under the right circumstances, create a power advantage in 2S applications such as Formula and 4WD GT classes. Like all 540-M3 motors, these new models feature a three-piece, CNC-machined can to reduce weight while improving airflow, component fit, and bearing alignment. Heavy-duty silver-plated solder tabs reduce resistance, feature a cupped profile to aid soldering, and are well supported to prevent internal connections from fatiguing over time. A balanced, high-strength sintered rotor provides fade-free performance thanks to improved manufacturing processes. Both models meet ROAR, EFRA, and IFMAR specifications.
Thursday, December 3, 2015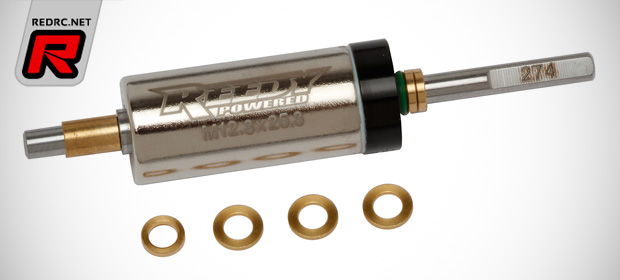 Reedy have introduced a range of optional rotors for their Sonic 540-M3 line of brushless motors. Available are 12.3mm, 12.5mm and 13.0mm modified as well as 12.0mm, 12.2mm and 12.5mm spec rotors that help to fine-tune the characteristics of the motors in terms of peak RPM and available torque. Each rotor is laser-etched with its specification and part number for easy identification and technical inspection. Included is also an assortment of spacers to adjust the rotor's position within the case.
Thursday, December 3, 2015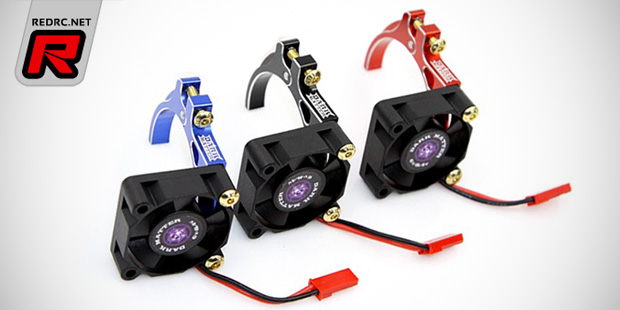 Dark Matter have introduced their Transformer motor fan mount. The hinged design allows to easily clamp the mount on the motor can, doing away with moving fan units which can harm efficiency while causing damage to the fan at the same time. The mounts are available in red, blue and black anodising, suitable for 30mm and 40mm fans and they include golden 12.9 grade screws for visual impact and high rigidity.
Source: Dark Matter [darkmatterproducts.net]
Tuesday, November 10, 2015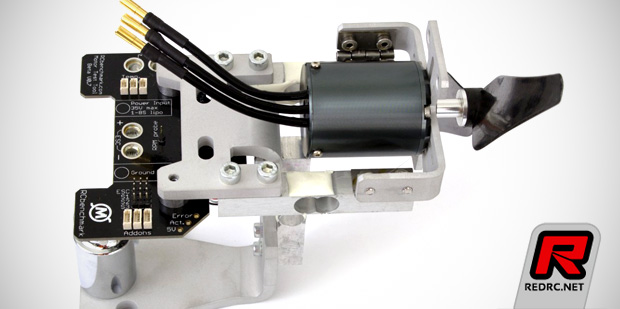 RCbenchmark has announced the release of the production version of its dynamometer for brushless motors. The dynamometer helps designers to optimise motor and gear ratio selection for the perfect balance of torque, power and efficiency for a specific race or frame. The tool measures torque, motor speed, motor efficiency, motor power and motor internal resistance. Motor loading is adjusted by installing different propellers on the inrunner motor with this method of loading the motor was chosen for its smooth and constant load, for the huge load range it provides, as well as for its low cost. The software can export the data to any spreadsheet software, and most tests can be automated with the automatic control feature. The dynamometer was built by designers, for designers, to save time, and to obtain the best performances and it is especially helpful for smaller motors such as used in 1/16th scale vehicles.
Source: RCbenchmark [rcbenchmark.com]
Friday, November 6, 2015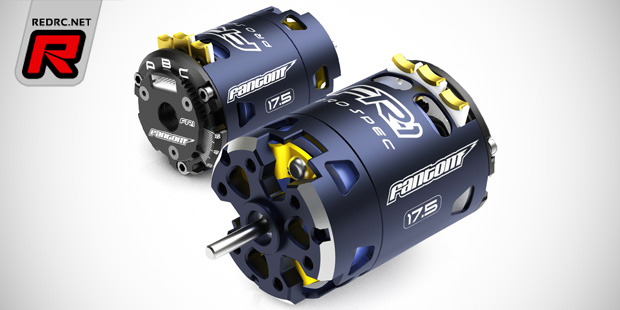 Fantom Racing have introduced their all-new FR-1 540-size brushless motors. Developed on the USA, the motors feature purpose-designed stators made from premium Japanese Kawasaki steel to cover different wind motors and their intended uses. Despite just varying stack heights, Fantom uses different designs with the Type T being used in the 10.5T spec motor as well as the 2.5T to 9.5T modified variants while the Type R rotor comes into play for the 21.5T and 25.5T motors. The 13.5T and 17.5T variants are available either with the Type T or Type R configurations. All motors are built using premium grade Neodymium magnets and they come engraved with the Fantom logo and specifications.
Monday, September 28, 2015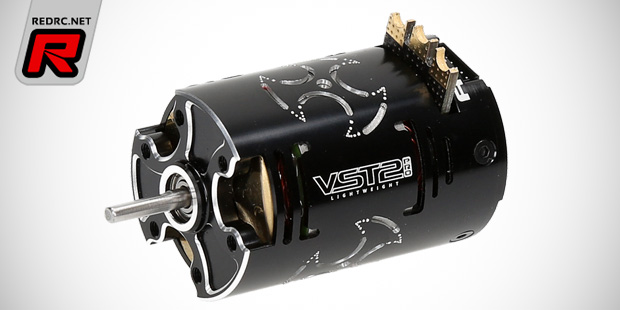 Team Orion have introduced the Vortex VST2 Pro XLW electric brushless motors. They are based off of the successful VST2 Pro motors and feature a smaller outer diameter of only 34mm which, combined with repositioned mounting holes, allows to mount the motor lower in the chassis for a lower centre of gravity and thus faster cornering. High-quality stator material and a high efficiency design makes them as powerful as standard diameter motors, making them ideal for virtually all 1/10th classes. The motors will become available as 4.5T to 9.5T modified and 10.5T to 21.5T stock variants.
Tuesday, September 15, 2015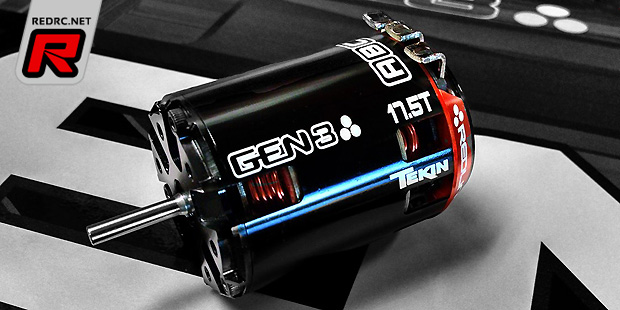 Available soon are Tekin's all-new Redline Gen3 540-size electric brushless motors. The third generation Redlines are re-engineered from the ground up resulting in a smaller, lighter and faster sensored motor that also delivers smooth power across the whole RPM range. The Gen3 21.5T, 17.5T and 13.5T are available in an RPM version as well as the standard versions. Designed for applications where higher RPM is more beneficial than torque, these motors are ideal for 1/12th and touring car racing classes. The Gen3 modified group of motors are custom tuned with rotor sizes to give you the performance needed for your application. The 21.5T down to 8.5T group come standard with 12.5mm performance rotors and the 7.5T to 2.5T group are equipped with a 13mm rotor for that extra torque needed in modified racing.
View the features and another photo here
Wednesday, September 9, 2015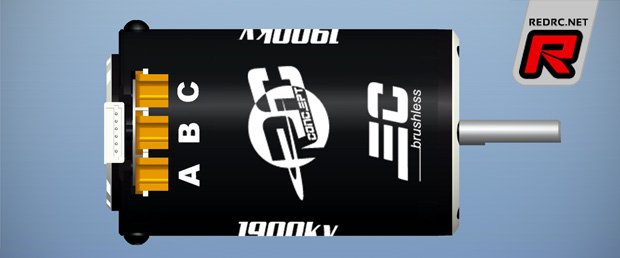 French company RC Concept introduce their new EC8 electric brushless motor for 1/8th scale classes. Featuring a 7075-T6 aluminium can, high-quality neodymium magnet and copper wire material, the motor will produce more torque while offering increased efficiency. The backplate sports dual sensor ports and the motor is available in a 1900kv, 2100kv and 2500kv variant all of which are usable with 3S to 4S input.
Click here to view the features and another photo
Monday, August 24, 2015