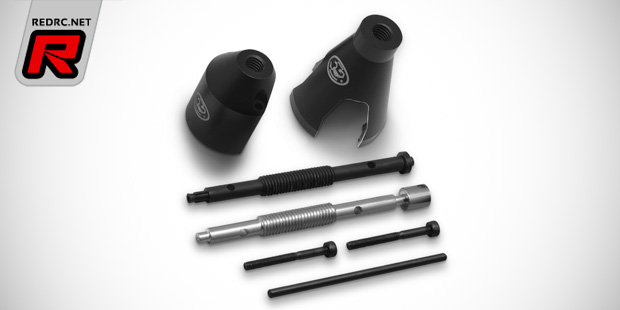 New from Scorpion Power Systems and designed to help replacing the ball races of the RS-3420 motor is the bearing maintenance kit. The precision tool is made to easily and conveniently replace worn or damaged bearings without harming any parts involved. The tool set is made from 6061-T6 aluminium, it comes black anodised and it is available now.
Source: Scorpion [scorpionsystem.com]
Wednesday, May 27, 2015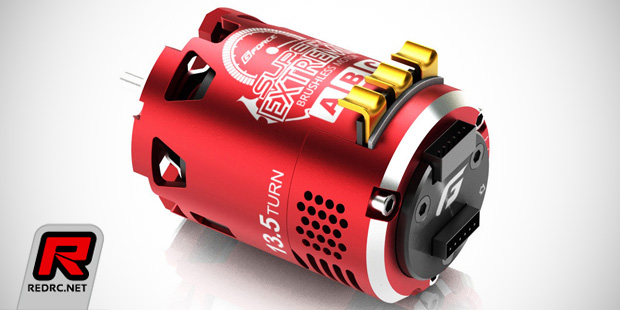 GForce introduce the Super Extreme brushless stock racing motor line. Coming as 13.5T, 17.5T and 21.5T variant the motors offer a newly designed T6 aluminium can with improved airflow for better heat dissipation and a more constant performance during a run. The motors are of a high-RPM design, the make use of sintered neodymium 12.3mm rotors, heavy duty solder tabs and allow for timing adjustment via the dual sensor port endbell.
Click here to view more photos
Tuesday, April 28, 2015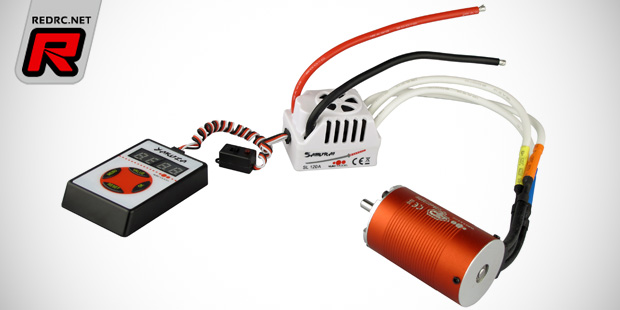 New from CN Development & Media comes the Yuki Model Samurai SCT brushless motor and speed controller combo for 1/10th short course trucks. Including the 4S LiPo-compatible SL 120A speed controller and a sensorless 3900kv brushless motor the package is ideal for 2WD and 4WD trucks alike. The splashwater-protected controller features a 6V/3A BEC system and it comes pre-wired with gold-plated 4mm bullet-type connectors. Also included is a programming box for the controller.
Click here to view the specifications
Tuesday, April 21, 2015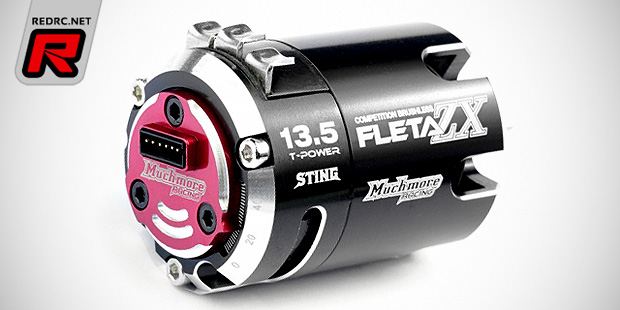 Muchmore introduce their new line of Fleta ZX Sting "Outlaw" brushless stock motors. Offering a patented sintered Neodymium rotor design and short stack stators the motors are meant to offer up to 30 percent more power compared to a legal motor. Available as 13.5T, 17.5T and 21.5T variant all motors are built using the Flow-Max II all-aluminium can for improved airflow and cooling and they sport a distinctive red anodized aluminium timing plate for even better heat dissipation. The motors also feature Grade 5 bearings, silver-plated heavy duty solder tabs and sensor connector protective guards. The outlaw variants are designed for "open" stock racing as they do not comply with the current IFMAR, ROAR, BRCA or JMRCA rules.
Click here to view more photos
Friday, April 10, 2015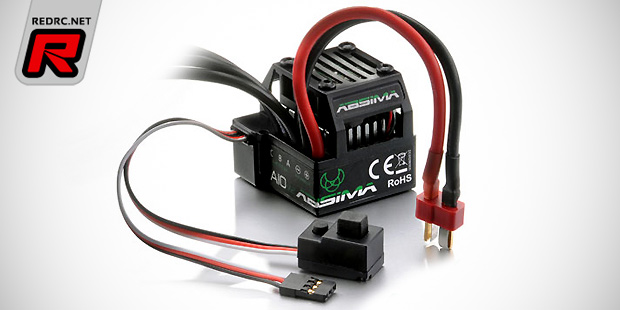 German company Absima introduce the Thrust BL 1/10th brushless speed controller and motor combo set for the use with RTR or entry to intermediate level kits. Starting with the speed controller, the 45A rated ESC is housed in a compact plastic case and it features a large heatsink and an integrated fan unit to reduce the temperature during operation. The 2S-compatible controller offers 8 degree fixed timing, a 6V/2A BEC system and automatic battery detection for NiMH and LiPo packs. The controller comes pre-wired with a T-plug connector and includes a 4-pole 3421kv brushless motor with aluminium heatsink can and pre-wired gold-plated bullet-type connectors.
Friday, February 27, 2015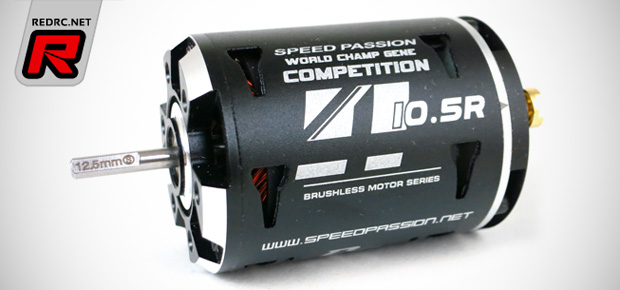 New from Speed Passion come the V4.0 Stock electric brushless motors. Designed to meet EFRA, BRCA and ROAR specifications the motors build on the V4.0 Modified series in terms of can design but they offer improved cooling vents for better heat dissipation and lowered running temperatures. Taken over from Modified motors is also the new end bell design that incorporates a plug-in system using bullet-type connectors over the standard solder tab design used by other companies. The motors come in a range of windings including 10.5T, 13.5T, 17.5T, 21.5T and 25.5T variants.
Click here to view more photos
Wednesday, February 11, 2015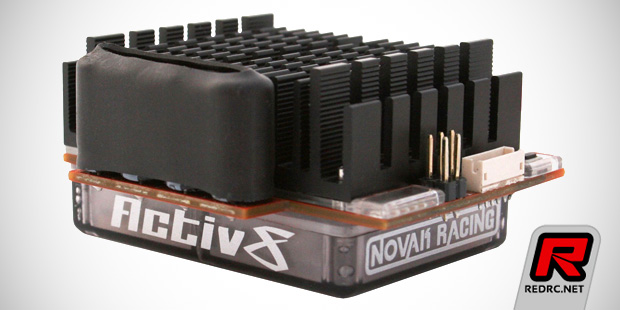 Novak introduce the new Activ8 V2 brushless speed controller and the HD8 sensored brushless motor for 1/8th scale electric buggy and truggy racing. Starting with the controller, it is of a pure sensor-based design to offer the maximum in drivability and power output. The case features internal shock protection using silicone cushioning  to keep the internals from becoming damaged during hard landings, and a gasket seal keeps the elements away even on very dusty tracks. A full-coverage heatsink with direct contact to the Mosfets ensures maximum heat transfer and reliability which is further supported by a large fan unit with fan guard. To feed even the most power-hungry digital brushless servos the controller sports a high-current BEC system with programmable 6.0V to 7.2V output and up to 7A peak current. Software features like Novak's own X-Drive for a smooth throttle feeling and NovaBrakes for a connected and controlled brake feeling round out the package. All software features are user customisable using the on-board programming feature or Novak's new Pit Wizard Plus programming box.
Click here to continue reading
Thursday, February 5, 2015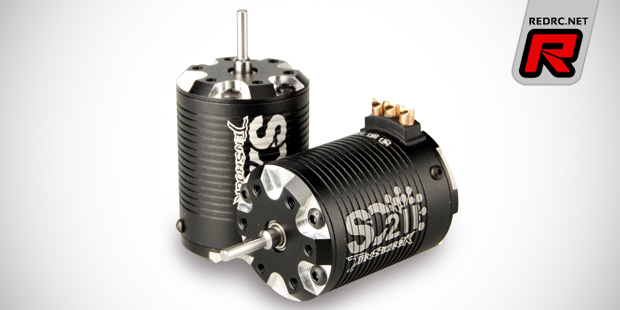 Tenshock have a dedicated 2WD short course brushless short course motor available, the SC211. Being of a 4-pole design the sensored motor is housed in a CNC-machined aluminium case with heatsink ribbing and powerful sintered magnets. Sturdy, gold-plated solder tabs make for a reliable connection of the motor and speed controller. The motor weighs in at 166g, it is available in six different Kv ratings of 3300, 3500, 3800, 4400, 4800 and 5200 and included are 12 gauge wires, a sensor cable and a decal sheet.
Source: Tenshock [tenshock.com]
Friday, January 30, 2015