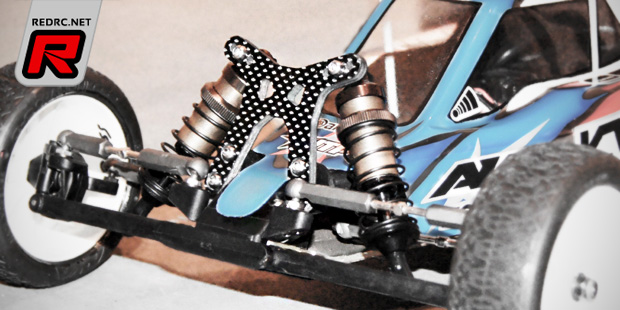 New from JTP, the brand of multi-time US National and 2013 IFMAR World Champion Jared Tebo, comes a carbon fibre front shock tower for the Kyosho RB6 as well as two new T-shirts. Starting with the shock tower, the part was designed and tested by Jared himself and it is of slightly other dimensions than the stock shock stay to allow for an alternative front geometry. The part is machined from high-quality carbon fibre and it was designed to offer a better front end feeling through corners and over obstacles as it improves the uptravel of the suspension. The shocks need to be converted to LA43 long shock ends and the tower is up for grabs now. Also new are two T-shirts, the black Race To Win and the blue Strike shirt. Both 100 percent cotton premium Next Level tees are screen printed in the USA and, like the shock tower, available here.
Saturday, May 23, 2015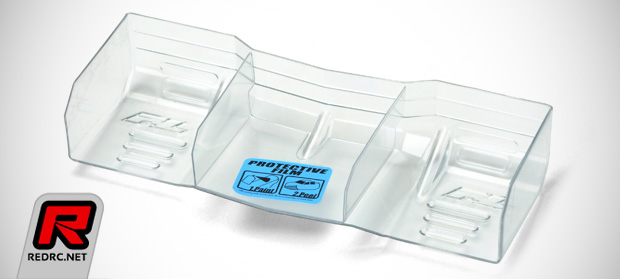 Pro-Line have a pre-cut Trifecta Lexan wing and a roll-up pit mat available soon. From the mind of World Champion and Pro-Line team driver Ty Tessmann, the 1/8th Trifecta Lexan wing brings a huge amount of weight savings to the highest part of the buggy and massively lowers your car's centre of gravity. This results in faster corner speeds and reduces the chance of traction rolling when faced with high-bite track conditions. The 1:8 Trifecta Lexan wing design follows the tradition set by the 1/10th buggy wing and features three strengthening ribs and three dimples that hang down on each side creating a "golf ball aerodynamic effect" under the wing for added down force and reduced high speed drag. The set included the pre-cut wing and the centre fin piece as well as two different size wickerbills to tune the performance and downforce.
Click here to continue reading
Thursday, May 21, 2015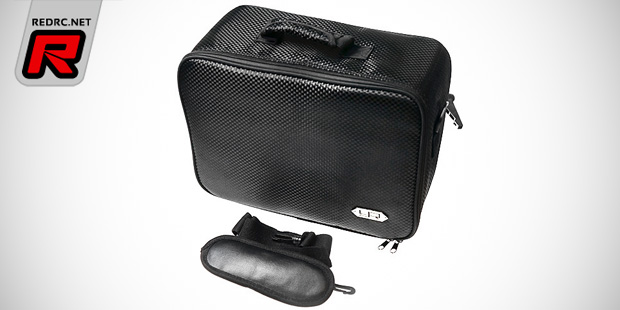 New from Yeah Racing comes a transmitter bag for the Futaba 4PX. Made from lightweight yet sturdy nylon material and offering a tailor-fit foam insert the bag takes the 4PX as well as small parts and more while protecting the precious radio from harm during storage and transportation. The bag sports a comfortable handle for convenient handling and it features a durable zipper, a carbon fibre design and a Yeah Racing logo plate.
Click here to view another photo
Tuesday, May 19, 2015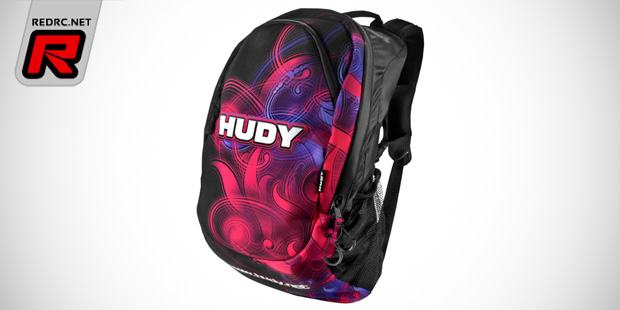 New from Hudy comes the Team Rucksack, a high-quality backpack for work and travel. The compact, lightweight rucksack has abundant storage compartments and pouches for quick access to any items, it is well padded to withstand the rigours of travel, and the spacious interior of the rucksack is easily accessed via large easy-to-use zippers with draw loops. On top of that the backpack sports a fully adjustable harness, zipped inner pockets and a small zipped pocket for the mobile phone. Manufactured in Europe from premium high-quality materials and combined with expert workmanship the backpack ensures durability and long life and for a unique and stylish look the rucksack features full-colored Hudy graphics.
Click here to view another photo
Monday, May 18, 2015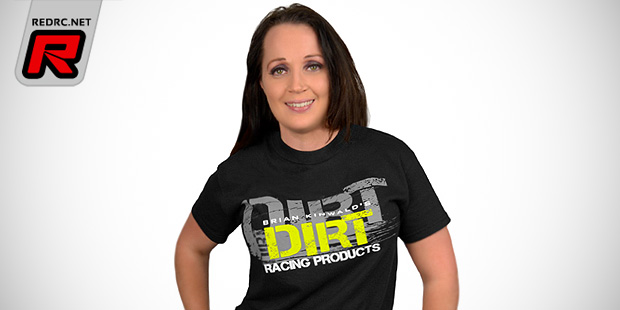 Dirt Racing Products have released a vibrant T-shirt showing off the brand's logo in yellow and backed with a distressed gray print. The graphic on the front and back is topped off by Brian Kinwald's name and the black colour shirt is available in medium to XXX-large sizes.
Click here to view another photo
Friday, May 15, 2015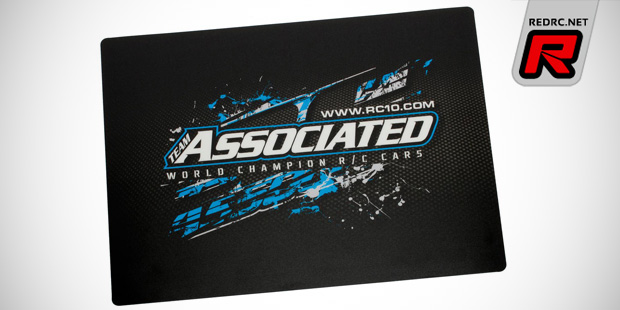 Team Associated's countertop/setup mat has undergone a facelift with the new black design replacing the earlier blue version and a new Reedy-branded variant being also available. Being only available through rc10.com these 16″ x 20″ mats provide a protective surface for countertops and RC pit tables alike. Preventing stains from nitro fuel, shock oil, dirt and grime, these mats are a great way to protect working place surfaces and they also do good as an RC pit table setup board, providing a flat surface for pre-race checks of ride height and camber/toe.
Click here to view the Reedy-branded pit mat
Friday, May 15, 2015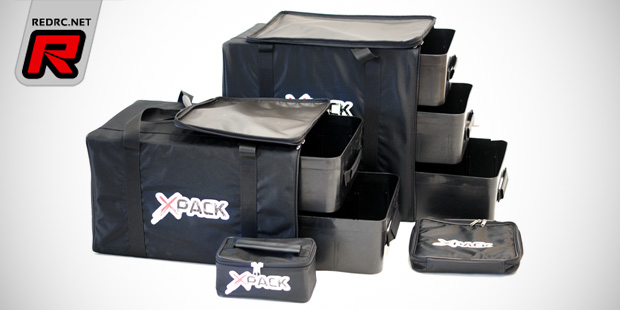 Mikimodel introduce the X-Grip Xpack bag line. Available are a total of five bags for different applications including a large 54x46x35cm 3-drawer hauler bag and a small 54x30x35cm 2-drawer hauler bag to store and transport 1/10th on-road cars, accessories and more. The bags feature tough drawers and comfortable handles for convenient handling. Also new are a 25x25x4.5cm battery bag, a 25x25x4.5cm tool bag and a 20x8x12cm oil bag. All bags are made from black fabric material and they sport the Xpack logo for easy identification. Click here to view more photos
Thursday, May 14, 2015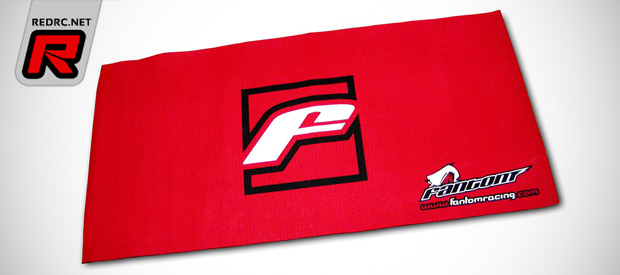 Fantom Racing have a new merchandise available in the form of the Team Pit Mat. Made from red-coloured soft and durable material and coming with the Fantom logo the 4mm thick mat is the ideal surface to build, maintain and tune your vehicle on. The roll-able mat measures 61x122cm and the textured surface keeps parts where you set them.
Source: Fantom Racing [fantomracing.com]
Wednesday, May 6, 2015