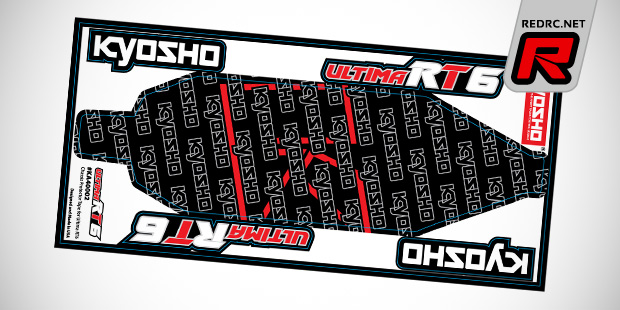 Kyosho introduce chassis protective decals for the RT6 truck as well as new snap back hats. Starting with the chassis skins, the protective decals are pre-cut and come in sets of two including one black and one white themed skin. They are made to protect the bottom of the chassis from becoming overly scratched while adding some visual impact. Also new are two snap back caps in red or black colour. They sport an embroidered Kyosho logo and let you show your passion to everything Kyosho.
Click here to view the other new products
Thursday, April 17, 2014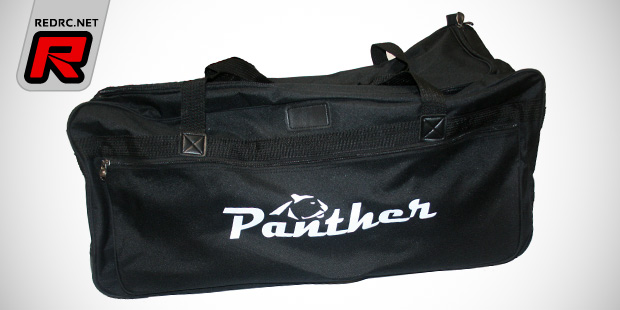 Panther have a new rolling cargo bag available made from 600 Denier nylon for durability and water resistance. The bag is equipped with luggage quality zippers and measures roughly 83x35x30cm. A Panther logo on the zipped front pocket makes the bag, that is ideal to transport your car, tyres, spares, accessories and tools, stand out from the crowd.
Source: Panther [panthertires.com]
Tuesday, April 15, 2014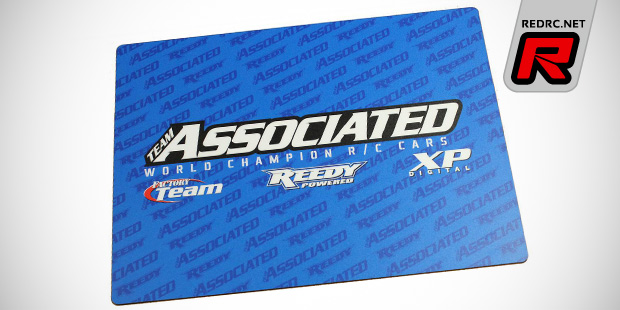 New from Team Associated comes this setup and countertop mat with Team Associated, Reedy, Factory Team and XP logos. Roughly 400x500mm in size the mat is waterproof and resistant to fuel, shock oil, dirt and grime and it makes a good base for your pit table. The mat is only available from rc10.com.
Source: Team Associated [rc10.com]
Saturday, April 5, 2014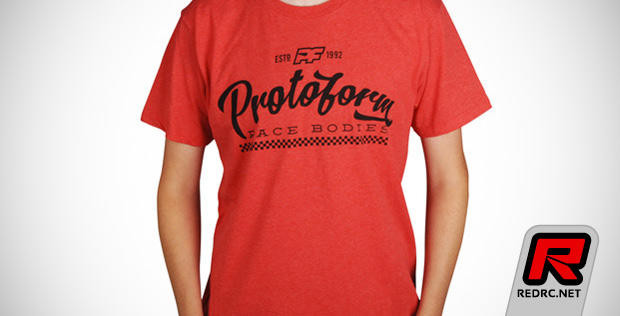 Protoform have new merchandise availabke in the form of two T-shirts and a hoodie. First up is the Protoform Heritage shirt, a vintage style red heather shirt with script lettering and a classic checkered flag accent on the front. On the back the shirt sports PF's original tag line from 1992. The second new shirt is made from black 100 percent pre-shrunk cotton and sports a large "Aero Matters" statement on the front and a Protoform logo on the back. Both T-shirts are available in adult sizes ranging from S to XXL. Last but not least comes the Champions zip-up hoodie. Black of colour it features a large crest on the front displaying Protoform's world championship legacy and the PF logo on the left sleeve. It also features a double-ply self-fabric lined hood and metal zipper and it is available in S to XXL sizes.
Click here to view more photos
Saturday, April 5, 2014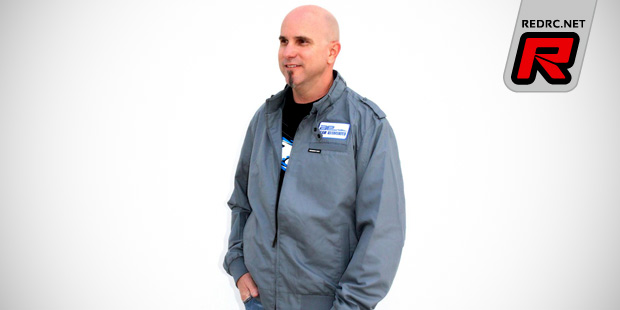 In honor of Gene Husting, Team Associated has produced a limited number of Official Members Only Iconic Racers jackets with an old-school Team Associated patch. For as long as anyone can remember, Gene Husting, an industry icon with racing in his blood, wore a Members Only Iconic Racers jacket. All net proceeds from the sale of these jackets will be donated in Gene's memory to the Alzheimer's Association. The jacket is only available from rc10.com.
Source: Team Associated [rc10.com]
Thursday, April 3, 2014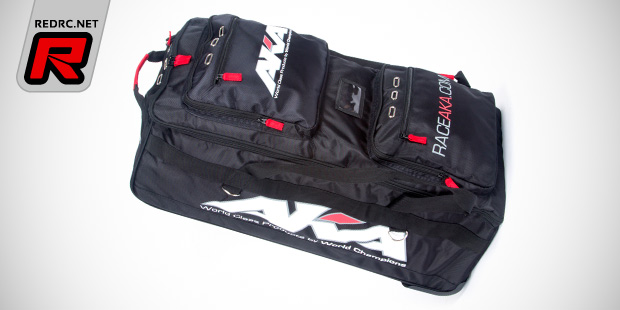 AKA introduce the Mule rolling gear bag for easy storage and transportation of all sorts of RC gear. The hauler bag measures 79x37x28cm and it offers a large main compartment with a removable divider as well as eight auxiliary compartments for smaller parts. It is fabricated from durable nylon mesh with plastic reinforcements, and offers oversize dual ball bearing wheels and a telescopic handle for effortless handling. The bag has a maximum recommended loaded weight of 27kg and is available now.
Source: AKA [raceaka.com]
Monday, March 24, 2014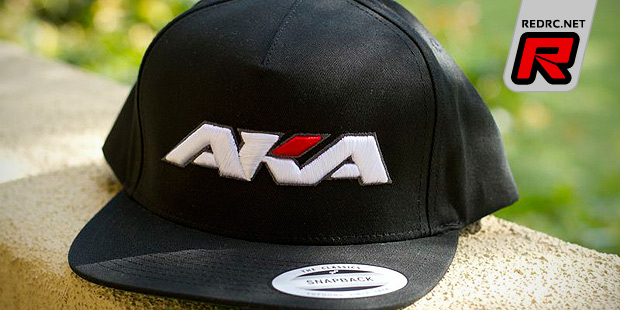 AKA now have updated baseball caps with puff embroidered logo available. Coming as snap back and FlexFit variant the 100 percent cotton made caps sport the AKA logo on the front and the company's web address on the back. Both come in black colour and are available now.
Click here to view more photos
Friday, March 7, 2014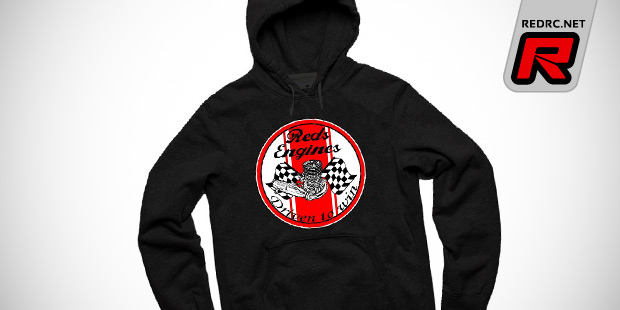 Show your passion to everything Reds Racing with this new hoodie. Made from high-quality black cotton the hooded sweater sports a somewhat vintage looking Reds Engines logo and it is available in S to XL sizes.
Source: Reds Racing [redsracing.it]
Friday, February 28, 2014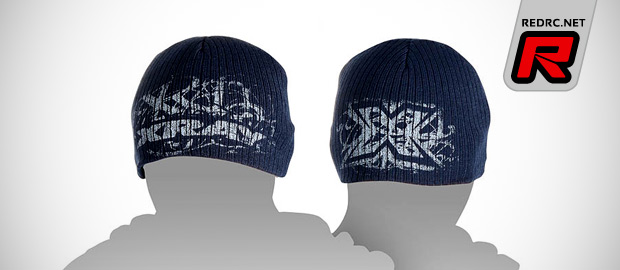 Along with the release of the 2-in-1 winter jacket go these winter caps from Xray. The one-size-fit-all hat is made from dark blue fabric and sports the distinctive Xray graphics.
Source: Xray [teamxray.com]
Saturday, February 15, 2014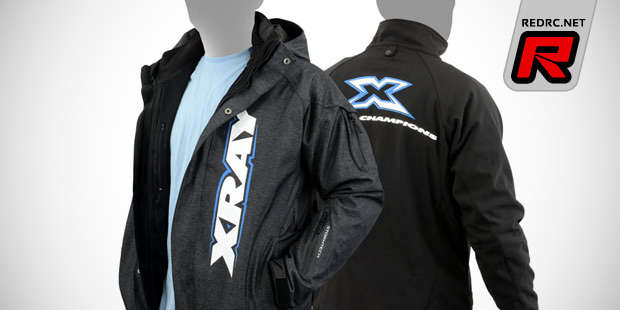 Xray now have their brand-new 2-in-1 winter jacket available. The water-resistant jacket is perfect for autumn and winter weather conditions and will keep you warm during outdoor races. It consists of a removable internal soft shell jacket and outer technical waterproof jacket. For warmer conditions either the internal soft shell or outer technical jacket can be worn individually. For extreme cold and winter conditions, both parts transform into a single cold weather resistant jacket. Both sport the Xray logo while the outer features two front side zipped pockets, an internal audio player pocket as well as an adjustable hood. The jacket is available in all popular sizes from S to XXXL.
Source: Xray [teamxray.com]
Wednesday, February 12, 2014