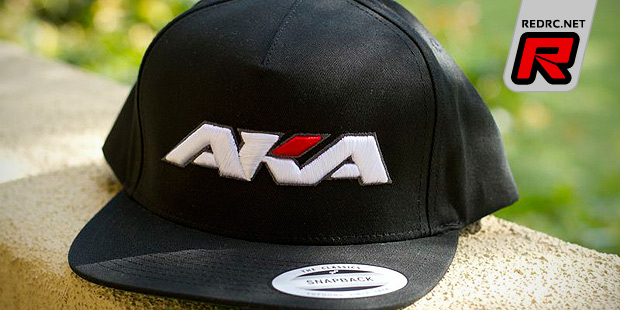 AKA now have updated baseball caps with puff embroidered logo available. Coming as snap back and FlexFit variant the 100 percent cotton made caps sport the AKA logo on the front and the company's web address on the back. Both come in black colour and are available now.
Click here to view more photos
Friday, March 7, 2014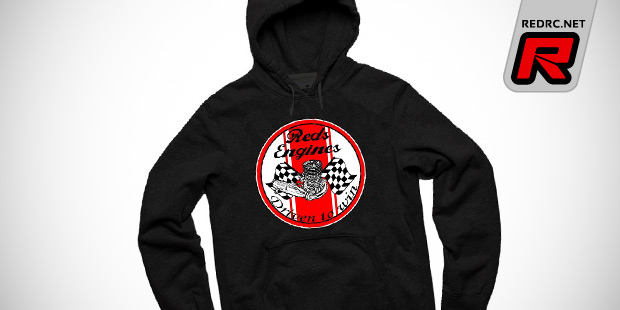 Show your passion to everything Reds Racing with this new hoodie. Made from high-quality black cotton the hooded sweater sports a somewhat vintage looking Reds Engines logo and it is available in S to XL sizes.
Source: Reds Racing [redsracing.it]
Friday, February 28, 2014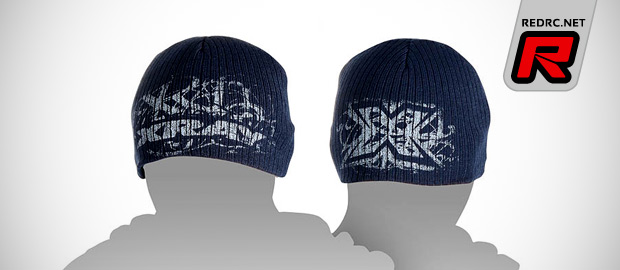 Along with the release of the 2-in-1 winter jacket go these winter caps from Xray. The one-size-fit-all hat is made from dark blue fabric and sports the distinctive Xray graphics.
Source: Xray [teamxray.com]
Saturday, February 15, 2014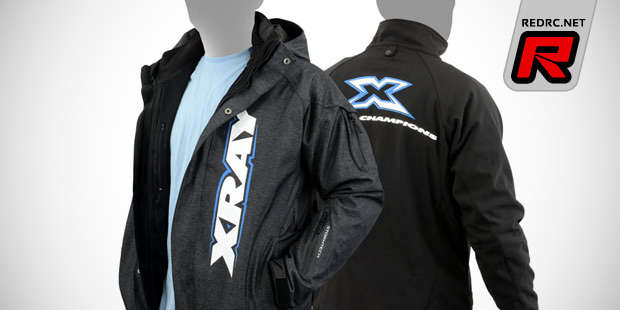 Xray now have their brand-new 2-in-1 winter jacket available. The water-resistant jacket is perfect for autumn and winter weather conditions and will keep you warm during outdoor races. It consists of a removable internal soft shell jacket and outer technical waterproof jacket. For warmer conditions either the internal soft shell or outer technical jacket can be worn individually. For extreme cold and winter conditions, both parts transform into a single cold weather resistant jacket. Both sport the Xray logo while the outer features two front side zipped pockets, an internal audio player pocket as well as an adjustable hood. The jacket is available in all popular sizes from S to XXXL.
Source: Xray [teamxray.com]
Wednesday, February 12, 2014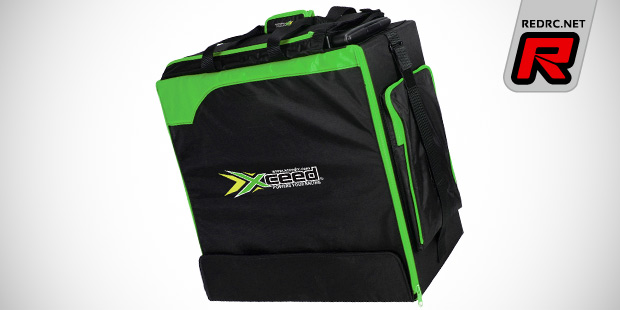 Available very soon is this medium-size trolley bag from Xceed. Sporting the company's black and green colour tones, the bag measures 51x54x24cm and it features two large and two small 23cm wide inner drawers that are ideal to store and transport 1/10th touring cars, electronics, spares and many more. The drawers slide in an inner frame that also is responsible for the overall stability while the outer fabric material is both durable and easy to clean. The top-section offers a tool holder and the strong trolley type telescopic handle makes handling a breeze.
Click here to view more photos
Monday, February 10, 2014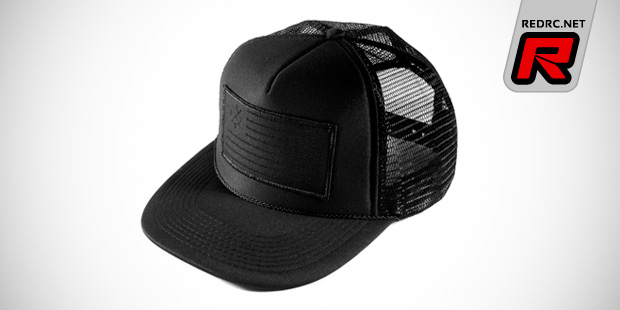 P1 Brand now have their Speed Corps trucker hat available. It sports a black on black Speed Corps flag on the front and a Speed Corps button on the back. Featuring an embroidered twill patch sewn onto the front panel, this all black beauty also employs mesh side panels to keep your head nice and cool. One size fits most, thanks to the adjustable, snapback closure. Available in a traditional, high profile fit, which measures 5″ from bill to crown, and the included one-inch button rounds out the detailing.
Click here to view more photos
Monday, January 20, 2014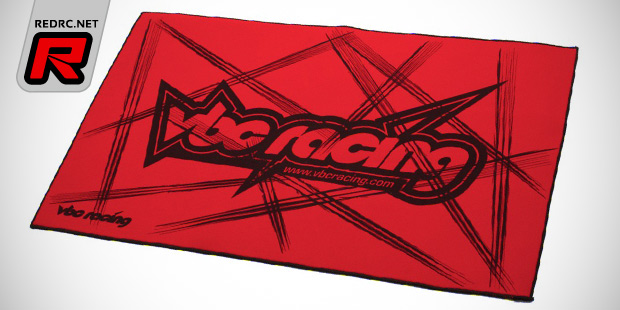 VBC Racing introduce a new neoprene material pit mat and new hardened steel turnbuckles for the Lightning and Flash04 on-road cars. Starting with the pit mat, the pad is made from impact absorbing neoprene material for improved parts protection when building or maintaining your car while the digitally printed VBC logo sports your passion to everything VBC. The mat measures 70x42cm and comes in red or grey colour. Also new are hardened steel turnbuckles for the VBC Lightning and Associated R5 platform as well as the VBC Flash04. The material used makes for added durability even in harsh racing conditions.
Click here to view more photos
Wednesday, December 25, 2013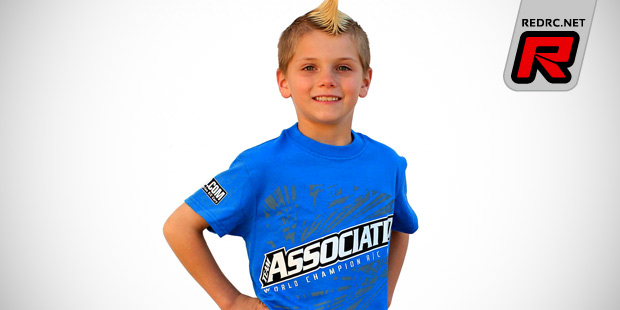 Team Associated now have these kids T-shirts in several sizes available. They are blue of colour, sport the Team Associated logo and come in S, M and L "kids" sizes.
Source: Team Associated [rc10.com]
Saturday, December 14, 2013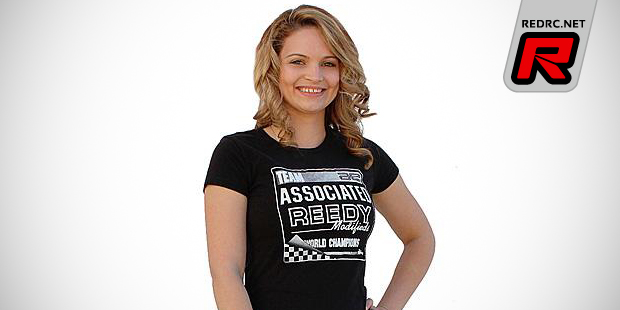 Available soon from Team Associated are three new women's T-shirts. While the retro shirt comes in black and pink colour the "modern day" print shirt is available in black only. The Tee's come on women-specific S to XL sizes.
Click here to view the other shirts
Tuesday, December 3, 2013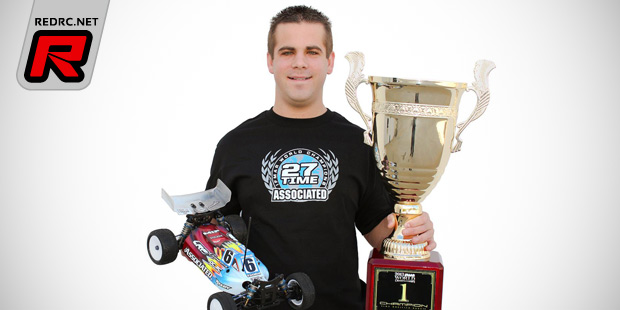 To celebrate their 27th IMFMAR World Championship, achieved by Steven Hartson at this year's 1/10th Off-Road Worlds, Team Associated now have this eye-catching T-shirt available. The comfortable black cotton T is available in six sizes and lists all of the Team Associated winners to date.
Click here to view the backside
Thursday, November 28, 2013