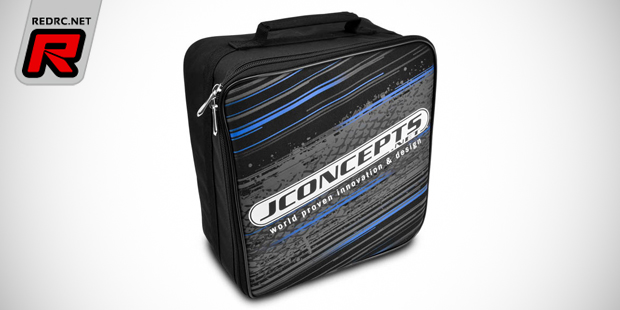 JConcept's radio bag is now also available in a variant tailor-made for the Futaba 4PX transmitter. Designed with travel, cushion, ease of use and protection in mind the lightweight design consists of a rugged outer bag which has a convenient and easy access zipper closure and inside it has a Velcro closure pouch for additional easy access items. Inside, pull and pluck foam pieces are arranged throughout the entire inner liner allowing racers to chose the size and shape of the item needing protection or organisation while a lower stage foam insert cushions the bottom. The bag is travel friendly and sized to fit inside most luggage or racing carrier bags. JConcepts' Striker logo and graphic imagery is printed on the outside to match with the remainder of JConcepts' transportation bags.
Click here to view more photos
Friday, July 3, 2015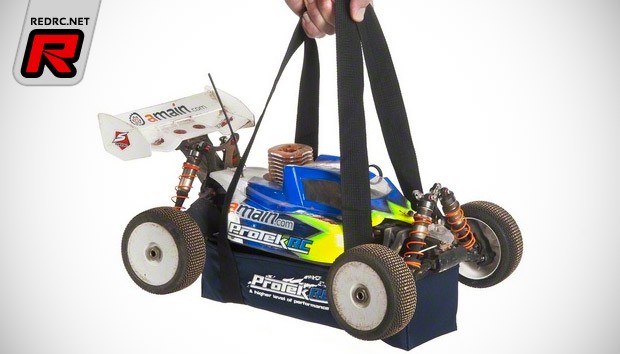 ProTek R/C's new Starter Box carrying bag is a safe and convenient way for carrying a roaring nitro vehicle to and from the pits. Allowing you to comfortably carry a 1/8-scale nitro vehicle at your side when moving in and out of pit row it frees up your other hand while putting the weight of the 1/8-scale vehicle and starter box much lower in a more natural position. The all canvas bag features an interior liner and two 13" handle straps that won't interfere with the tires and the liner is fuel resistant and easily cleans up when things get messy. The carrying bag will accommodate most popular starter boxes including the ProTek R/C SureStart, OFNA 1/10 & 1/8 starter boxes, Mugen Seiki Pro Starter BIII, LRP 1/10 & 1/8 Spec 2, Hudy "Star-Box", Team Associated Compact 1/10 & 1/8 starter boxes and Team Losi 8ight & 8ight-T starter boxes.
Source: ProTek R/C [amain.com]
Wednesday, July 1, 2015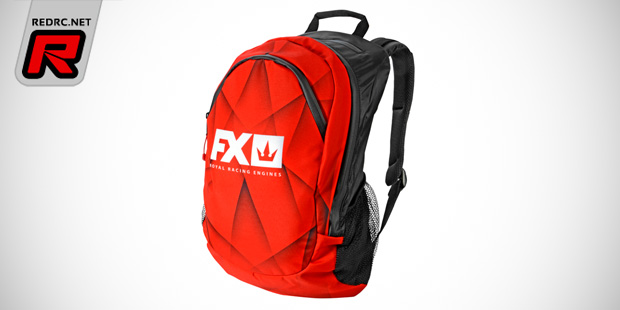 FX have introduced their Team Rucksack, a high-quality backpack for work and travel. The compact and lightweight rucksack has abundant storage compartments and pouches for quick access to any items, it is well padded to withstand the rigours of travel, and the spacious interior of the rucksack is easily accessed via large easy-to-use zippers with draw loops. On top of that the backpack sports a fully adjustable harness, zipped inner pockets and a small zipped pocket for the mobile phone. Manufactured in Europe from premium high-quality materials and combined with expert workmanship the backpack ensures durability and long life and for a unique and stylish look the rucksack features full-colored FX graphics.
Click here to view another photo
Thursday, June 18, 2015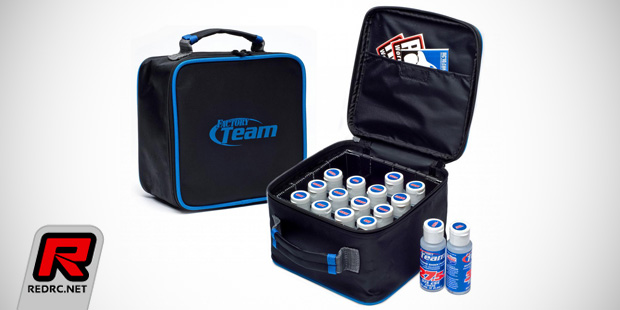 Team Associated's new Factory Team fluid carrier helps to easily store and transport up to 16 bottles of shock and differential fluid bottles. Offering 16 compartments and a zipper enclosure to keep contents secure, the top flap's inner pocket adds extra storage, and the fabric handle makes carrying comfortable. Inner dividers can be removed to store alternate items. The bag is available through Team Associated's rc10.com site.
Click here to view another photo
Thursday, June 18, 2015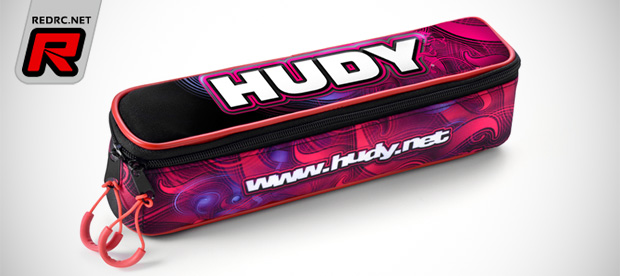 Coming from Hudy and made for their LED pit lamp is a suitable bag. Made for secure and convenient storage and transportation the fully cushioned bag has reinforced walls to protect the lamp from the rigours of travelling. Measuring 29x8x7cm the bag also sports flashy Hudy graphics and a strong zipper.
Source: Hudy [hudy.net]
Friday, June 12, 2015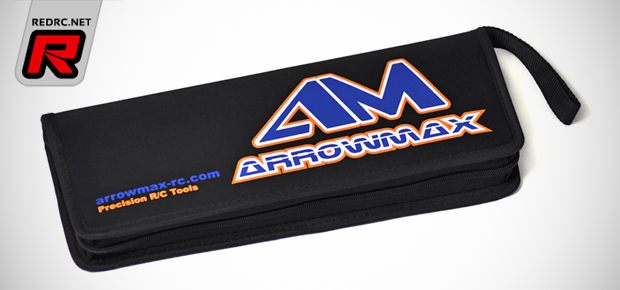 Coming from Arrowmax and made for their recently introduced setup system is a universal carrying bag. The design allows the convenient storage and transportation of most 1/10th and 1/8th on-road set-up systems available on the market, with a multitude of different pockets and elastic straps to store the parts in. The lightweight nylon material ensures high strength and durability while the colourful Arrowmax logo makes for visual impact.
Click here to view more photos
Tuesday, June 9, 2015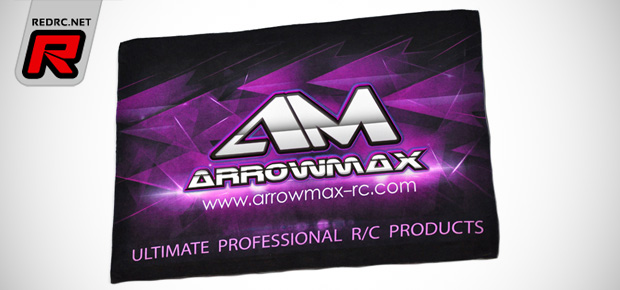 New from Arrowmax comes a large pit towel made from micro fibre. Measuring 110x70cm it has the perfect size for most pit tables and it not only helps to protect the table's surface from becoming dirty or damaged but it also keeps small parts from rolling away during building, maintenance and setup.
Source: Arrowmax [arrowmax-rc.com]
Thursday, May 28, 2015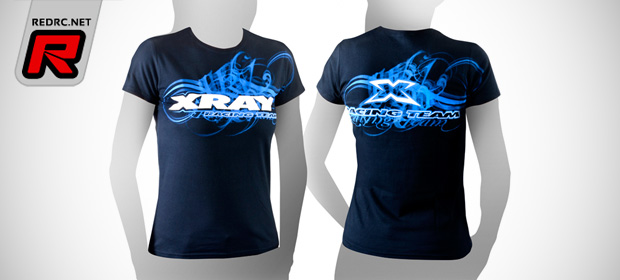 New from Xray comes the Team T-Shirt for women. It is made from high-quality, breathable fabric to offer best comfort even in the hottest conditions. Emblazoned with Xray logos and graphics on front and back the shirt is available in women-specific XS to XXL sizes.
Source: Xray [teamxray.com]
Wednesday, May 27, 2015