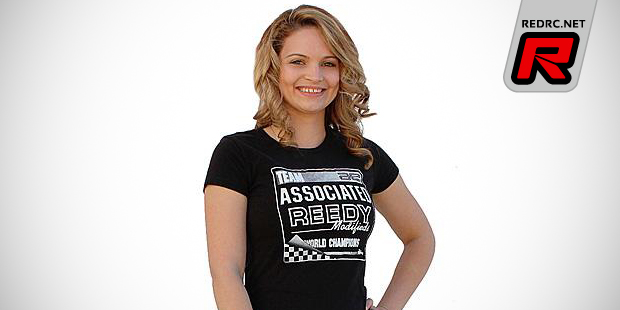 Available soon from Team Associated are three new women's T-shirts. While the retro shirt comes in black and pink colour the "modern day" print shirt is available in black only. The Tee's come on women-specific S to XL sizes.
Click here to view the other shirts
Tuesday, December 3, 2013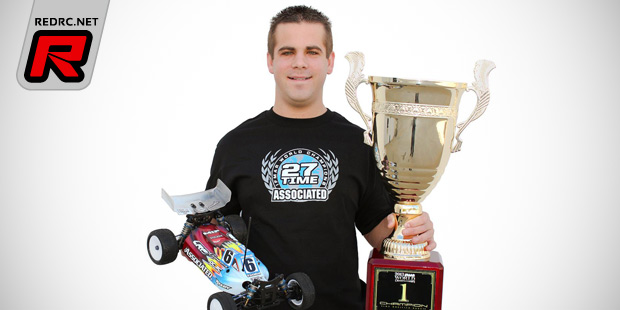 To celebrate their 27th IMFMAR World Championship, achieved by Steven Hartson at this year's 1/10th Off-Road Worlds, Team Associated now have this eye-catching T-shirt available. The comfortable black cotton T is available in six sizes and lists all of the Team Associated winners to date.
Click here to view the backside
Thursday, November 28, 2013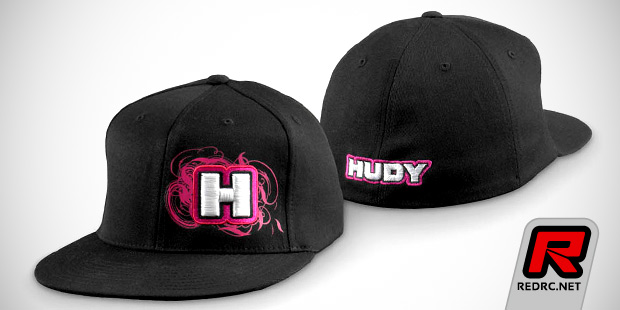 New from Hudy comes this Flexifit flat cap in two different sizes. Available in S-M and L-XL sizes the cap is made from black colour fabric and it sports a 3D embossed Hudy logo at the front and rear.
Source: Hudy [hudy.net]
Wednesday, November 27, 2013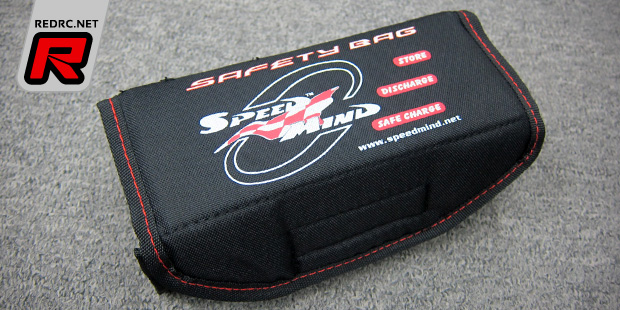 New from Speedmind comes this stylish LiPo safety bag for charging and storing LiPo batteries packs. It is made from a special fire-resistant fabric and of a triple layer design for increased safety in the event of a LiPo pack catching fire due to overcharging. Large velcro straps keep the lid and the two inner lashes closed securely. The bag is printed with red and white Speedmind logos and the red lining makes for additional visual impact.
Click here to view another photo
Tuesday, October 29, 2013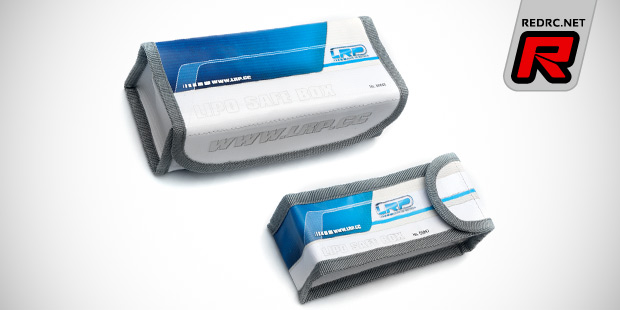 New from LRP come the LiPo Safe Boxes in two sizes. Made from a fire-resistant fabric the bags help to keep flames and electrolytes inside the container in the event of a LiPo battery going "boom" during charging. Tough velcro straps keep the lid closed securely while convenient openings make charge wire routing easy. The Safe Box is available as small 15x6x5cm box and large 18x8x6cm offering.
Source: LRP [lrp.cc]
Thursday, October 24, 2013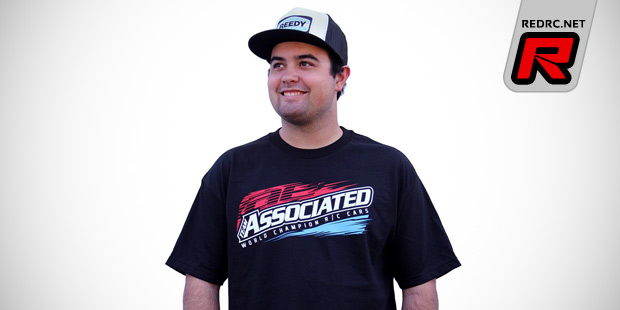 New from Team Associated come these World T-shirts and hoodies. They sport the red, white and blue Team Associated logo set with the 100 percent cotton shirts being available in blue and black colour and the hoodies coming in black colour only.
Click here to continue reading
Wednesday, October 23, 2013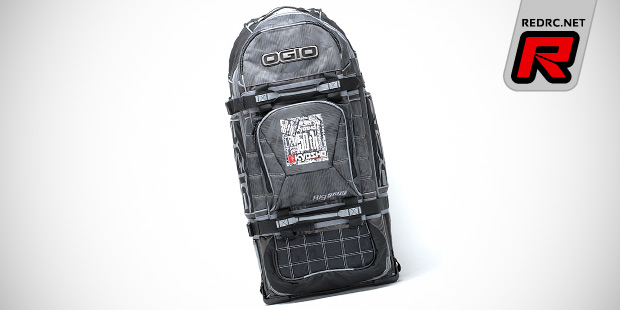 To commemorate Kyosho turning 50, Kyosho America are rolling out the Kyosho 50th Rig 9800, based on the popular Ogio Rig 9800 hauler bag. Ogio bags are highly popular especially with the travelling RC society because of their high strength and cool looks. The 9800 features reinforcements to make the bag light of weight and durable at the same time, the wide mouth lid offers easy access and several compartments make storing your car, transmitter and parts easy. Heavy duty oversized wheels with extra clearance and a telescopic pull handle make handling easy. The limited edition bag is available now.
Click here to view more photos
Thursday, October 17, 2013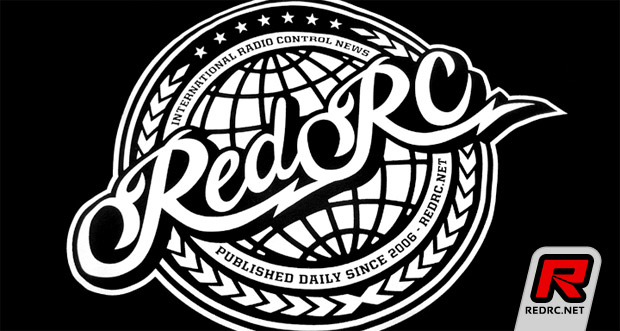 California-based lifestyle company, P1 Brand, has teamed up with Red RC, the internet's leading source of RC car news, videos and event coverage, to design and produce an exclusive line of wearables. The scope of the project, which was several months in development, included subtle revisions of the existing Red RC graphic identity as well as new uniforms for Red RC staff and new graphic tee shirts. Debuting trackside at the 2013 IFMAR World Championships, the Red RC "Global" graphic tee, celebrates the international community of the well-established RedRC.net website. The graphic features a unique Red RC script framed by a laurel wreath and a stylized globe centered on the front side. The circular motif is crowned by seven stars, one for each year of Red RC's existence and continues onto the back of the shirt, which highlights the recognizable 'R' lettermark.
Continue reading the announcement here
Saturday, September 28, 2013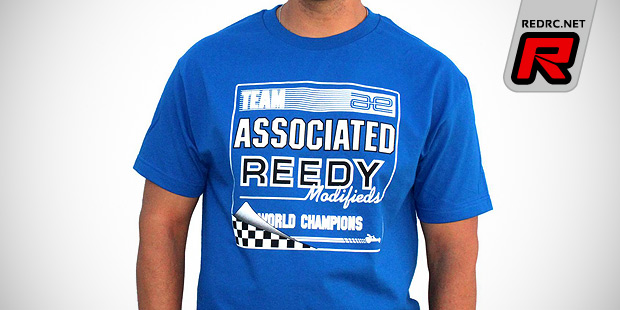 Team Associated introduce this retro T-shirt to relive the early days of the Team Associated/Reedy partnership. Patterned after the 1988 design the short-sleeve shirt is available in blue, black and white colour and in sizes from S to 5XL.
Click here to view the other shirts
Wednesday, September 25, 2013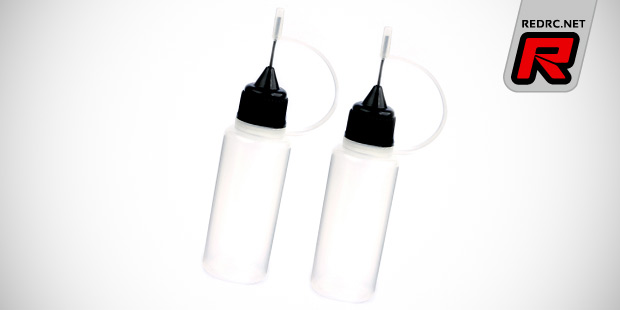 Much More introduce new 18ml bottles to store a range of fluids in and also new 2014 Racing Team T-shirts. Starting with the bottles, they come as 2-piece set and are made to hold your choice of oils, fluids or cleaners. They are made from a transparent material for easy fill level recognition and they sport a fine needle tip to make application a breeze. A cap prevents the fluids from pouring our during storage or transportation. The new shirts are available in black and white colour and a variety of sizes from M to XXL. They sport large prints on the front and back as well as on both sleeves and let you show your passion to everything Much More.
Click here to view photos of the shirts
Wednesday, September 11, 2013