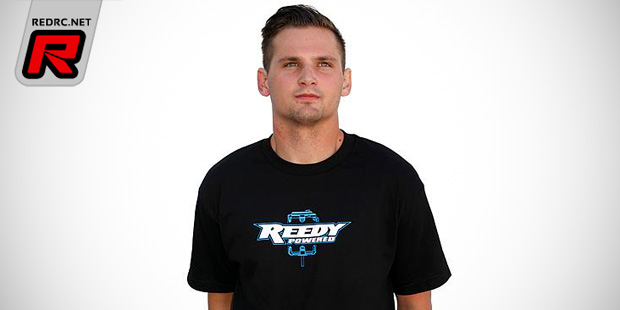 Available just in time for the indoor season comes Reedy's all-new Medallion T-shirt. This 100 percent cotton T-shirt celebrates the introduction of Reedy's Sonic 540-M3 motor and an unprecedented 29 IFMAR World Championship victories. The black colour shirt sports printed graphics on the front and the back and it is available in adult S to 3X-large sizes.
Click here to view the print featured on the back
Thursday, October 1, 2015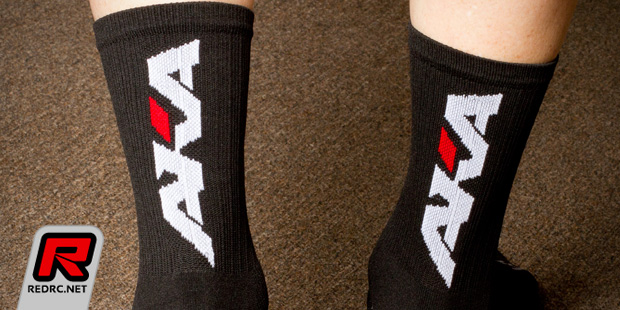 Caps, shirts and hoodies printed all over with your choice of RC brands are so "2014" – instead you can now show your passion to your favourite brand with the new AKA race socks. The premium socks provide a compression fit, performance ribbing, enhanced ventilation and a reduced friction profile. Made exclusively for AKA from the premium SGX line by Sock Guy. These thin socks are ideal for high performance sports such as cycling or running, but will get your through your long main in comfort or keep you on top of your turn marshaling game. Pairs are sold in your choice of S/M (US size 5-9) or L/XL(US size 9-13) sizes. They are made in the USA and available exclusively here.
Friday, September 25, 2015
LRP have introduced their new anti-slip pit mat. Coming in blue colour and being made from flexible yet durable material the mat measures 122x61cm and it ensures that your setup board, chargers and tools do not slip around on the pit table as they do on conventional towels and the like.
Source: LRP [lrp.cc]
Friday, September 18, 2015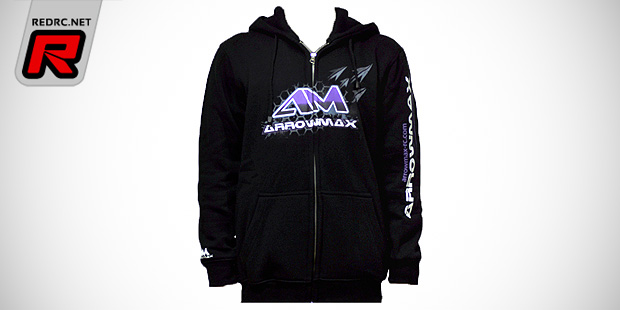 Available now from Arrowmax is a zipped hooded sweater in black colour. Available in S to XXXXL sizes and coming with Arrowmax logos on the front and the back the hoodie not only keeps you warm but it also shows your passion to everything Arrowmax both on and off the track.
Wednesday, September 16, 2015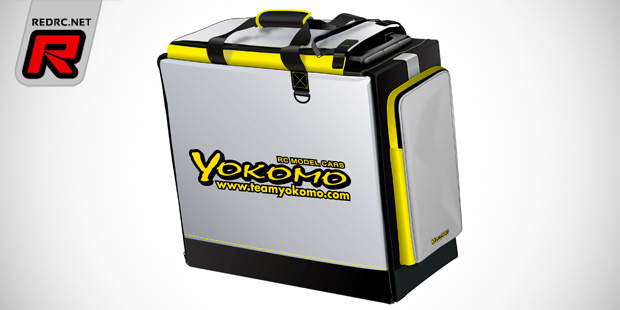 Yokomo will soon have a new pit bag available. Sporting an updated outer design the bag features three equal-size inner drawers as well as several outer pockets for items such as a setup board and setup tools. Sturdy wheels and a tough extendible handle round out the package. The bag will become available by the end of September.
Thursday, September 3, 2015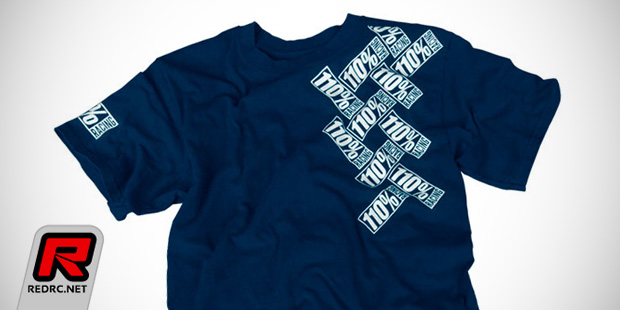 110% Racing have the limited edition Navy Grid tee up for grabs. The 100 percent cotton T-shirt features the 110% logo in a grid pattern on the upper left chest area, a single logo on the right sleeve, and the "Nothing Less." slogan across the back, all printed on a high quality Hanes tagless shirt.
Source: 110% Racing [race110.com]
Wednesday, September 2, 2015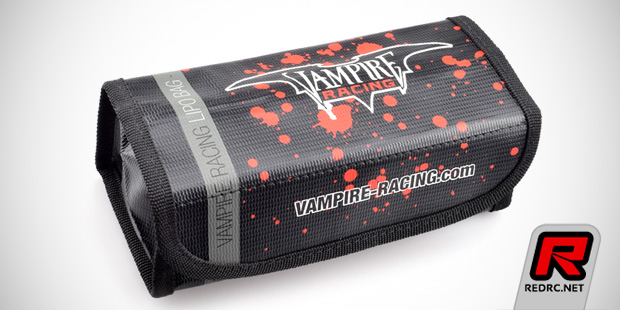 Vampire Racing's new LiPo safety bag is ideal to charge, discharge and store LiPo battery packs in. Made from fire-resistant fabric the bag measures 185x70x60mm which is large enough for at least two or three standard 2S LiPos or one 4S pack. Flashy Vampire Racing graphics make the bag stand out while protecting the pit area and surrounding people in the unlikely event of a LiPo pack going boom during charging, discharging or storing.
Source: Vampire Racing [vampire-racing.com]
Tuesday, August 25, 2015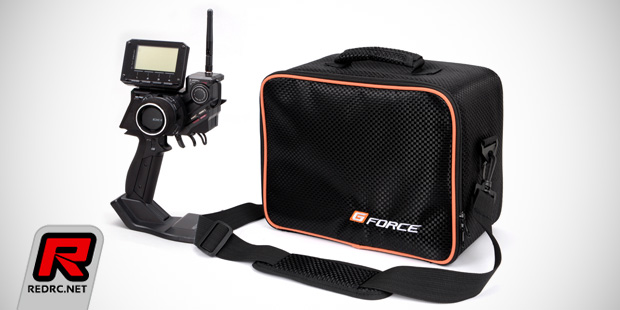 Japanese company GForce have introduced several transmitter bags with tailor-made inserts for a range of intermediate and high-end transmitters. The bags offer a carbon fibre look, orange welting, an adjustable shoulder strap and a stitched GForce logo while the inner foam takes the transmitter, receiver and transmitter batteries. The bag is available for the KO Propo EX1 KIY, Sanwa M12 and MT4, as well as the Futaba 4PLS.
Click here to view another photo
Friday, August 21, 2015