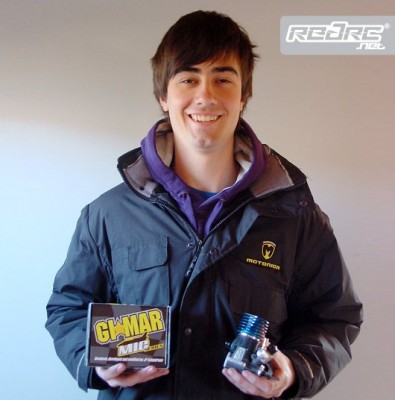 Italian company Gi-Mar, whom we introduced for the first time at the Toy Fair back in early February, have announced that front running Belgian driver Robin D'hondt will join their team in a 2 year deal. The World and European Championship finalist, will use the JP Calandreau developed MIG series motors and exhaust systems in his Motonica chassis as part of the deal.
Source: Gi-Mar [jpgimar.com]
Sunday, April 4, 2010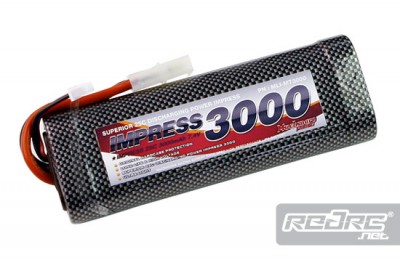 Much More have released another new Impress pack, this time a 25C 3000mAh LiPo pack. This high quality Sub-C configuration pack features a carbon look hard case with rounded edges to allow it to fit into all cars that accept conventional NiMh stick packs. It comes pre wired with Tamiya connector and JST-XH balancing plug.
Source: Much More [much-more.co.kr]
Sunday, April 4, 2010

Here we have this weeks round up of product releases and race reports from our site sponsors Xray. Our summary includes everything published by the Slovakian manufacturer on their own website in the past week, so if you didn't find the time to visit, be sure to read on. This weeks round up includes the following stories.
- T3 Dominates Winter Czech Championship R2
– T3 Wins Danish Championship – R6
– NT1 Dominates 1/10 Portuguese Nationals – Round 1
– XB808 & XT8 Dominate Texas Pro State Series R1
– XB808 Wins Malaysia National League 2010 R1
Click here to view the round-up
Sunday, April 4, 2010
Väst-8 Gothenburg, one of Sweden's largest R/C-racing clubs, proudly presents the 7th EFRA European Championship for 1/10th scale I.C 200mm touring cars. Spring is turning to summer and the clock is ticking towards one of the highlights of the whole season. With 150 racers attending the EC-A, ready to fight for the title of European champion, the organisers believe this race that will set a new standard to future EFRA Events. The hottest starting field with several European Champions and World Champions from different classes, spread over 22 nations, the competition can't be much tougher than this. The official website to both the Euros and the Nordic Championship is where they'll be publishing news weekly with updates and happenings. The entry form to the Warmup & Nordic Championship can be found here, while the invitation to the Warm-up is online at the EC-website. There is also a Facebook group and YouTube videos published, just search for "EC-2010 Gothenburg" on each website.
Saturday, April 3, 2010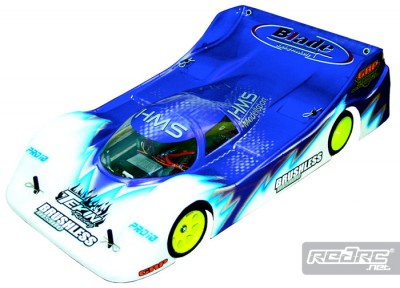 SF Modellsport have introduced the next generation of Pro 10 body shell, the HMS Group C P-Type. The P-Type was especially developed for modern Pro 10's with brushless motors. A flush and gently forward pulled driver's cabin enables an ideal flow of air to the rear wing, while the long front end generates optimal downforce at the front axle. Small edges over the rear wheel arches connected to the large end plates of the rear wing give a very stable handling. Available in May, the shell is made from 1mm thick lexan and comes with a protective overspray film.
Click here for more images of the body
Saturday, April 3, 2010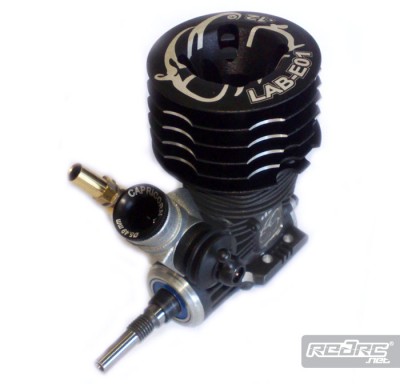 Capricorn RC have sent us some information on their new Novarossi based LAB-E01 .12 engine. Following the good performance by team driver Chris Tosolini at the Worlds warmup, where he TQ'd the event using this engine, the Italian company has pushed ahead to make this new motor available shortly. It will feature a new innovative under head design and this standard version will be followed up by a hard tuned version for maximum performance.
Source: Capricorn [capricornrc.com]
Saturday, April 3, 2010
By popular demand JConcepts is bringing the Rulux design to short course racing. Suitable for the HPI Blitz, these wheels are 1:1 inspired and offer a look that is unmistakably JConcepts. No detail has been missed as the Rulux wheel incorporates a lug nut and spoke affect that emulates the real thing. Wheel profile, interior and exterior ribbing and spoke design were all areas of focus while creating the combination of durability, clearance, functionality and appearance. Available in white and black. JConcepts have also released three new decal sheets, one specifically for the Truth/Dare body shell, one for the Manta body shell and one generic decal sheet.
Friday, April 2, 2010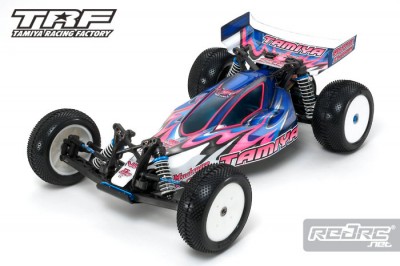 Seen competing for the first time at the Yatabe International off road GP a few weeks ago, and at a few other locations since, Tamiya are showing off some details on their new prototype TRF 2wd buggy. A pretty standard affair in a class where big steps forward in terms of development is difficult, it is a rear mounted motor configuration, fully adjustable shocks all round, rear universal shafts, a ball diff and a new body and wing. Tamiya will be releasing more details, as well as some chassis shots, of the new car in the near future.
Click here for another image of the new buggy
Friday, April 2, 2010