CRC have entered the battery market with their new Maxxcell line of LiPo racing batteries. Featuring a low profile terminal design, convenient 4mm bullet tubes (photo shows prototype), low internal resistance (IR), high average discharge voltage and long run time, the Maxxcell LiPo is a proven winner. The 50C peak discharge rates deliver the punch, while a true 5200mAh delivers the run time. The 4mm tubes and bullet connectors closely replicate the solder tabs most every racer has used for years. Wired batteries with connectors are inconvenient and difficult to use as each manufacturer uses different placement, wire lengths and connectors, plus space is tight in most 1:12th road racers, all that wire and connector bulk takes up valuable room. With the bullet connectors, the wiring is much cleaner, efficient and lightweight. The pack is ROAR legal and is built to fall within the rules of IFMAR, EFRA, BRCA and ROAR.
Source: CRC [teamcrc.com]
Tuesday, January 19, 2010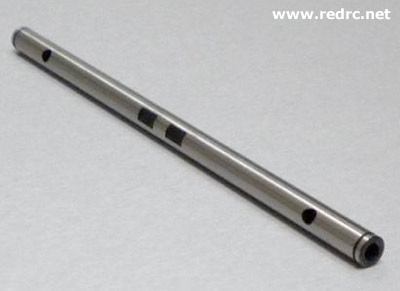 More new stuff from CSO in Hong Kong, this time its this lightweight 2-speed shaft which is suitable for the Xray NT1. A direct replacement for the stock part, it has been made from steel which has been hollowed out for extra weight savings without sacrificing the durability of the part.
Source: CSO [cso.com.hk]
Tuesday, January 19, 2010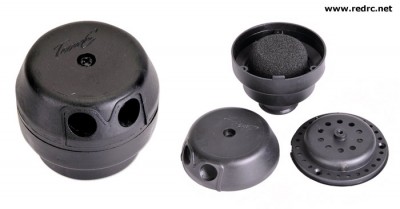 Team C have introduced their new INS box for 1/10th scale touring car. The RC153 is a rather conventional design, will be available only in black and has already been EFRA homologated (INS201001), making it an option to use in your car this season.
Source: Team C [teamcracing.net]
Tuesday, January 19, 2010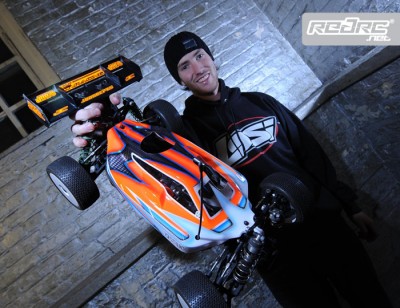 After much speculation about his future Horizon Hobby UK are pleased to confirm that former 1:10 electric off-road national champion Lee Martin has chosen to run a Losi 8ight 2.0 for the 2010 season. Having driven for Team Associated last season, Lee took part in the recent Nitromania X event using the Losi 8ight buggy and must have liked what he drove. Losi European team manager David Spashett had this to say about the deal:
Despite concentrating his efforts in 1:10 off road for this year, Lee wanted to continue racing 1:8 nitro off-road and needed a car that is consistently fast and totally reliable everywhere and he concluded that our Losi 8ight 2.0 fits the bill perfectly. Lee is a very respected racer who is fast and consistent and we look forward to him having a very positive impact with us in the events that he attends this year.
In addition to the 1:8 off road deal, Lee will also contest the Losi XXX-based Atomic Carbon CR2 car in 2WD electric until such times as his main chassis sponsor has one of their own for him to use.
Source: Horizon Hobby UK [horizonhobby.co.uk]
Tuesday, January 19, 2010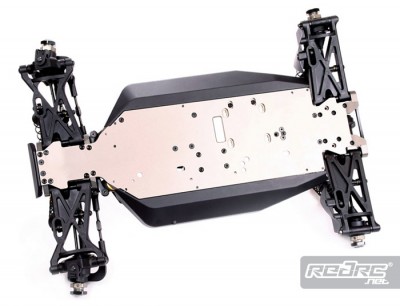 Having shown us some CAD images and photos of pre production parts, Team Durango have now released more photos of their pre production prototype DNX408 1/8th scale buggy. Along with the photos they have also released the car's feature list together with the public buying price, which they expect to be US$699 or 457 Euros or 417 UK pounds, minus sales taxes. Not a bad price considering the spec of the car out-of-the-box, which features alloy suspension holders, alloy bulkheads, 5mm shock towers and a 5mm chassis all of which are hard anodised, plus black/gold alloy CNC machined engine mount and a lightened transmission.
Click here for the feature list and more photos
Monday, January 18, 2010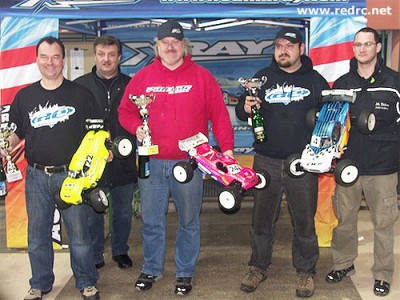 Last weekend saw MSV-Woelbling, hosts of last year's European buggy championships, run round 1 of their Indoor Winter Splash at a large indoor hall in St. Pölten, west of Vienna. In the truggy only event it was Mugen/Novarossi driver Michael Selner who would win all 3 heats, semi final and main final, setting a new official track record of 25.912 on his way to the victory. The previous unofficial track record of 26.321 was set the week before by on road star Robert Pietsch. Team Associated team mates Alex Obermeier and Rudi Traxler finished the final in 2nd and 3rd. This indoor offroad track will be opened this coming weekend for practice only, with the 2nd Indoor Winter Splash for buggy being held on the 29th to 31st of January, an event which will be attended by top drivers such as Tim Bremicker, Hupo Honigl, Peter Pinisch and Thomas Mayr among others. More information on this event can be found here (German).
Click here for photos of the track
Monday, January 18, 2010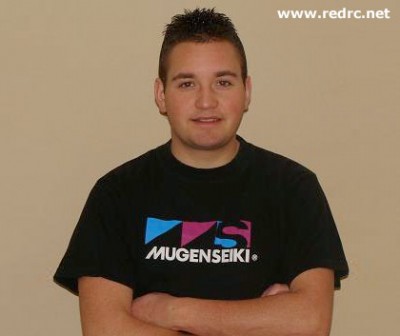 Mugen Seiki Benelux have announced that they have signed Dutch National Championship runner up Rick Veenma to their team for 2010 and beyond. Having driven for their team at the beginning of last year, before switching to Shepherd mid way through the season, the young racer is back driving the MRX-4, teaming up alongside World Championship finalist Rick Vrielijnck in the Dutch Nationals.
Source: Mugen Benelux
Monday, January 18, 2010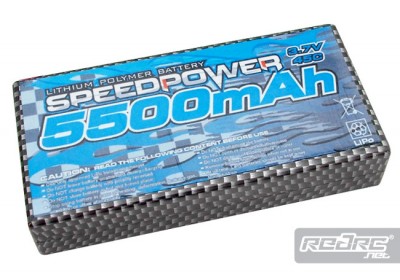 Speed Power have released this 1 cell 5500mAh racing LiPo battery, perfect for 1/12th scale racing. This hard case 3.7V pack features a discharge rate of 45C, weighs in at 151 grams and comes supplied with a Deans plug connector. EFRA and ROAR approval pending.
Source: Speed Power [speedpowerrc.com]
Monday, January 18, 2010