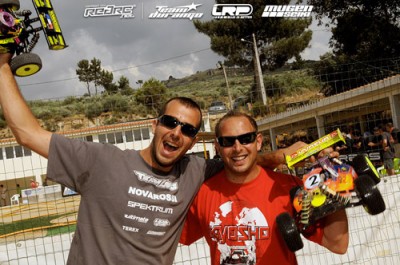 It was a good opening day of qualifying for France's Aigoin brothers as they TQ'd all three of today's rounds.  Starting the day of with the fastest time Yannick again topped Q3 after his brother set the pace in Q2 leaving the pair 1 & 2 in the overnight qualification ranking with two more rounds tomorrow.
View our full event coverage here.
Thursday, July 8, 2010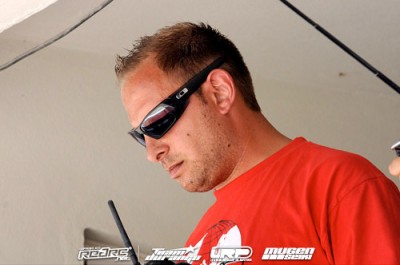 Having watched his brother Yannick TQ the opening round of qualifying, Jerome Aigoin has gone and set the pace in Q2 to give us a repeat of Austria last year where they TQ'd the opening two qualifiers only in the opposite order.  The Kyosho driver said he found a really good rhythm during the run and his MP9 was probably capable of going faster.  Running AKA iBeam medium tyres he said the only set-up change he made was to a harder front spring and the car was perfect.  Feeling the track had better grip but bigger bumps the French driver said he plans to stick with the same set-up for the third and final qualifier of the day.
View our full event coverage here.
Thursday, July 8, 2010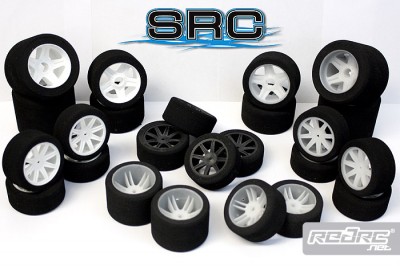 SRC in Italy have introduced their complete new line of foam tires. The on road range of tire includes, 1/8th scale, 1/10th 200mm and 1/10th scale 220mm verions. The wheels come various different versions to suit different drivers and conditions including nylon, carbon and lightweight versions. SRC tires impressed at the recent 1/10th and 1/8th European B Championships with Guido Barbera setting the best final laptime in Lostallo, while their tires also made the final in the 1/8th scale in Monaco.
Source: SRC [srcspecialparts.com]
Thursday, July 8, 2010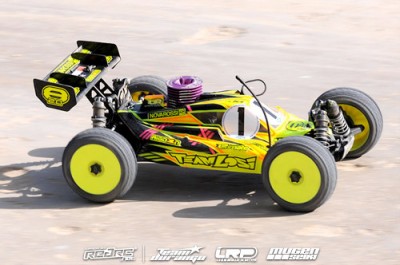 Yannick Aigoin headed a Team Losi 1-2 in the opening round of qualifying for the 2010 EFRA 1:8 Off Road European Championships here in Portugal. The French ace set the pace from team-mate Martin Bayer who was just 7/10 adrift, the pair being the only drivers to record a 37 second lap during the round.
View our full event coverage here.
Thursday, July 8, 2010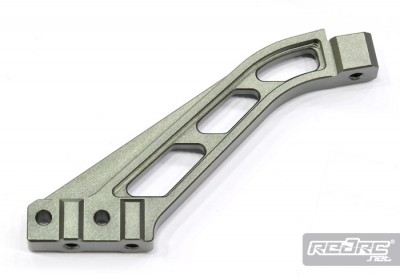 More new optional parts from Serpent for their S811 Cobra 1/8th scale buggy with the release of aluminium chassis braces for the front and rear of the car. Precision CNC machined from 7075 T6 aluminium and then anodised, they are super lightweight and help stiffen the chassis more than the standard composite versions.
Thursday, July 8, 2010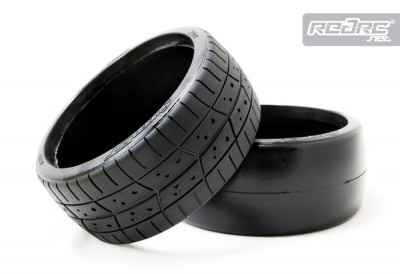 Sweep Racing have announced the latest item release in their growing product line, GT tires for very popular 1/8th scale GT class. Made from world renowned EXP Rubber technology, the first one is their own tread tires which contains unique cavity middle tread design, which last longer than the conventional bar type treads while giving drivers maximum grip from every skid angle. The second set to come out will be their slick tire for prepped tracks, and is perfectly shaped for maximum forward bite as well as maximum cornering speed. Keep and eye out for more compounds and spoke wheels coming soon. Both types will also be available pre glued with inserts. Due late July 2010.
Source: Sweep Racing [sweepracing.com]
Thursday, July 8, 2010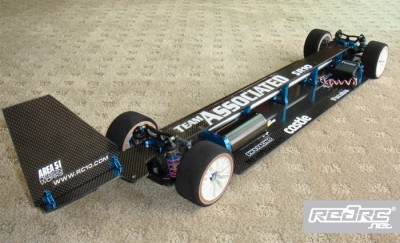 World record holder Nic Case was in touch to give us an update on his Streamliner build. The car seems to be coming along nicely, with the guys at Area 51 Design doing an great job with all of their support. Nic reckons that with all the input of experienced & talented individuals that the possibility of reaching 200mph with an R/C car is within reach. On August 15th, at Heartland park dragway they plan to find out if this beast can do it. Power is supplied by a 1521 Neu motor, 12 cell Power Edge LiPo battery, and the sophisticated power management of a Castle Creations speed controller. The Vulcanized tires are still being made and the body will be the same CFD developed one as last year. The gears are the finest made 32 pitch hardened steel version by RW, while the radio will be the Fasst System from Futaba.
View another image of the Streamliner here
Thursday, July 8, 2010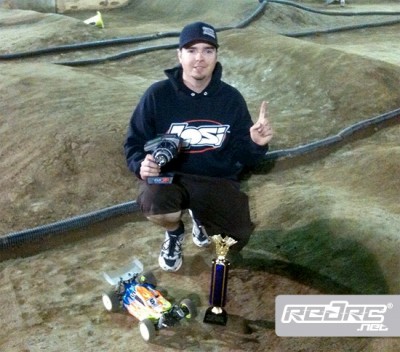 The Jimmy Babcock Racing League kicked off the second half of the 2010 season at Pegasus Hobbies Saturday, July 3rd. A new layout was in place, and the track was nice and smooth needing to be watered throughout the day to ensure premium traction. Team Losi Racing team drivers Frank Root, Ryan Dunford, Casper Nielson, Aaron Lane, Keith Whisler and Michael Gonzales were all on hand to represent and support Team Losi Racing customers.
Continue reading the report here
Thursday, July 8, 2010