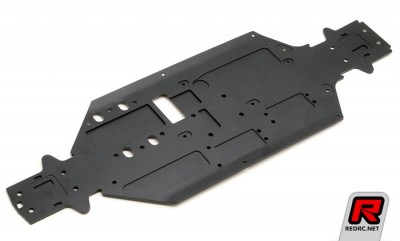 Based on the parts used by Associated's team drivers at Motorama, CRCRC Winter Midwest Nitro Champs and the IFMAR 1:8 Worlds in Thailand, these new team-tested and raced parts are now available to everyone and will substantially improve the performance of your RC8B. The new parts include a +3mm chassis, light front and rear outdrive, upgraded front and rear arms, a new lower B Plate with inserts, upgraded front and rear shock towers and aluminium steering posts. Available separately, there is a kit available that includes all the wishbones, shock towers, straight eyelets and fasteners. There is also an update rear swaybar kit for use with the updated rear lower suspension arms, that includes 2.5, 2.6, 2.7 and 2.8mm wires, as well as all mounting parts. Available in June.
Sunday, May 1, 2011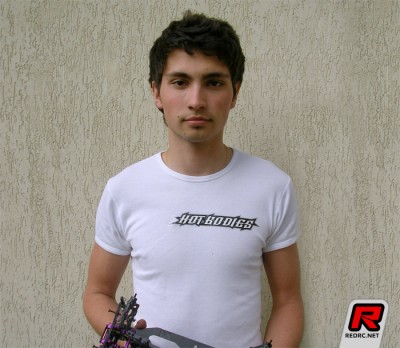 Multiple Polish Stock class National Champion Blazej Orlowski has signed for Hot Bodies for the 2011 season. The former Tamiya Poland driver will run the latest TCX touring car in both the national series and in Euro Touring Series races. Blazej want to give special thanks to Niko Triandafilidis for the great support over the past few years.
Source: HPI Poland [hpi.pl]
Sunday, May 1, 2011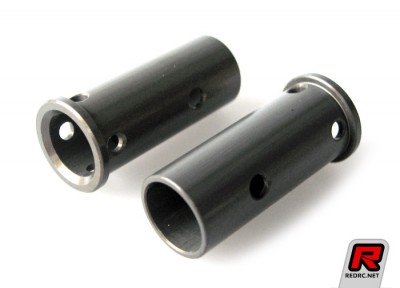 Serpent have announced these new super lightweight front wheel axles for the Serpent 960 / 966. CNC machined from aerospace quality aluminium and hard coated, they offer a perfect bearing fit, while the material means they are 70% lighter than the steel versions.
Source: Serpent [serpent.com]
Saturday, April 30, 2011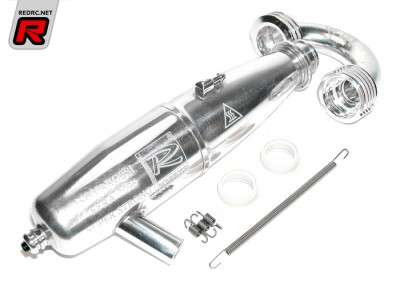 Racing Experience have announced the release of the new Novarossi 2096 buggy pipe set. Giving the same ignition power as the 9901 pipe, it gives quicker acceleration and also while the fuel mileage is similar to the 9901 on short tracks, this new pipe gives more run time on smooth European style tracks. Made with a super strong construction, using thick material, it makes the pipe very durable. Sold with the 021 header for fitting into the Kyosho and Serpent buggy or with the 029 one to fit in the Mugen or Xray cars.
Source: Racing Experience [racing-experience.fr]
Saturday, April 30, 2011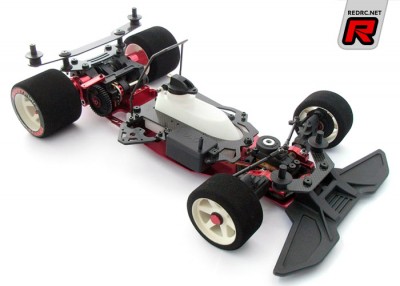 New from French company DXF Competition is their latest 2wd classic chassis, the Premium. This car features an all new 2mm 7075 aluminium chassis, replacing the previous carbon fibre version, while retaining the innovative fuel tank from the last car that was specially created for this class. The fully adjustable rear upright now comes in red anodised aluminium instead of plastic and the handling of the car can be further tweaked with the floating front steering assembly. To top off the high spec of the car a lot of the other parts come in carbon fibre such as the front and rear body mounts, battery plate, radio plate and front pod plate.
View more images of the car here
Saturday, April 30, 2011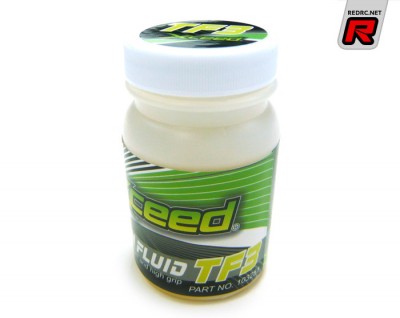 Xceed have released their latest TF-3 tire traction fluid, joining the previously available TF-1 and TF-2 versions. Provideing additional traction for indoor and outdoor use and for both foam and rubber tires, this general purpose fluid is suitable for all classes. Supplied in a strong plastic bottle, with a wide opening for easy application by brush.
Source: Xceed [xceedrc.com]
Saturday, April 30, 2011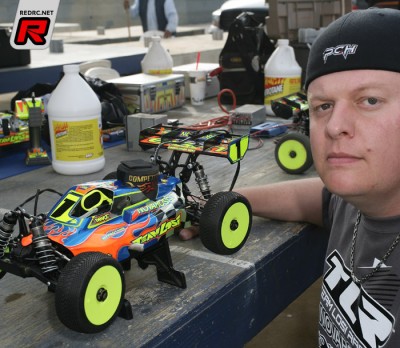 Competition Heat, makers of the unique engine warming system have announced the signing of Team Losi Racing / Novarossi driver Adam Drake to their team. Adam had this to say:
I've been using the Competition Heater for just over a year now. It makes engine break-in easier, but it also increases your engines performance and life. The products from Competition Heat are amazing and I'm proud to have them as a sponsor for 2011!
Source: Competition Heat [competitionheat.com]
Saturday, April 30, 2011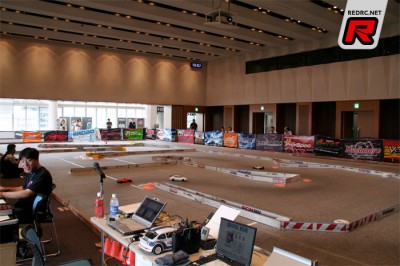 The organisers of the IRCC event that takes place in Japan from the 24th to the 26th of June have been in contact to tell us about the event. The race is unique in that it will be held in Nagoya International airport, in a meeting room near the arrivals section. With the airport having a hotel and restaurants, you wont need to do much traveling and can in fact access the track by foot. Previously a domestic event, this year it will be open to international competitors for almost all electric on road classes in both 1/10th and 1/12th scale. Racers afraid of any fallout from the recent disasters in the country needn't worry as the event is very far south away from any potential harm. Racers interested can visit the official event site here, where you will find all the information also in English.
Saturday, April 30, 2011