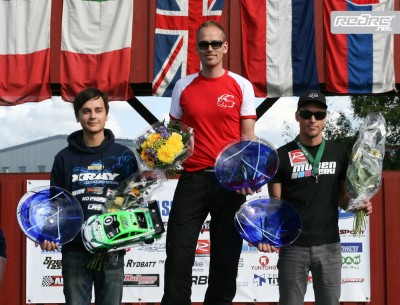 Martin Christensen has won the 2010 1/10th 200mm European Championships in Gothenburg, Sweden today, 8 years after he won he won his first European title on the very same track. Giving Italian marque Capricorn their first major title for the LAB-C01 chassis the Danish driver was the fastest driver at the start of the final, getting past Wischnewski for the lead and despite battling for position with Dirk, who would later flame out, was up front when it counted. Fast work by his pit man kept him in the hunt, however his tires were gone by the end of the 45 minute final and struggled with the car especially coming onto the straight but he was always driving within his limits and could cruise home 1 lap ahead of 2nd place.
Continue reading the report here
Sunday, August 22, 2010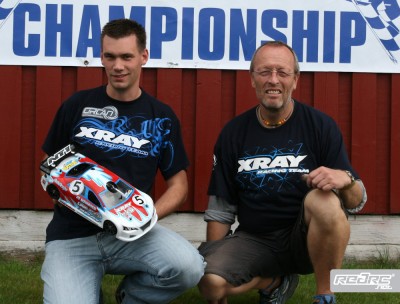 Reigning European Champion Dirk Wischnewski has claimed the top qualifying spot at this year's 1/10th 200mm European Championships in Gothenburg Sweden today. Rain fell on and off today meaning that the front runners were unable to improve their times and so with Dirk's TQ run from round 1 he was able to take pole position and is now one step closer to retaining his title that he won in Italy last year. Dirk is of course happy to take the top spot but didn't expect it after what he believes was a disappointing Worlds. With the weather forecast expecting rain tomorrow he has now tested rain tires with his rain car in the last qualifier but he said it was hard to test, as the track was drying again.
Continue reading the report here
Saturday, August 21, 2010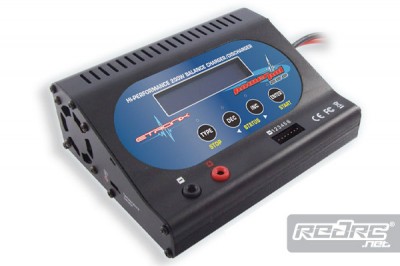 Etronix have released two new chargers to add to their expanding line up. The first is most powerful Powerpal 200 to date rated at 200watt. Capable of charging at up to 10amps, it provides faster charging for larger electric flight and car battery capacities and cell counts. A special direct plug universal balancing port means no need for boards if desired and with a PC link and USB power socket to even charge you phone off this Powerpal has it all. The second is the Powerpal compact edition a simple to use, yet effective 40watt rated charger is the perfect upgrade over stock balance chargers supplied with many RTF models. Featuring an LCD screen for easy visual navigation is represents fantastic value for money, along with all round versatility for most of the common sized LiPo batteries being used.
Saturday, August 21, 2010
With ROAR Electric off road Nationals taking place this week Leisure Hours in Joliet, IL, JConcepts are going all out with new product releases. The Florida based company have given us a sneak peek of their new profiled closed cell inserts. With no more details forthcoming, we will have to make do with the photo which shows the new 1/10th buggy rear, 1/10th 4wd front and SCT profiled insert.
Source: JConcepts [jconcepts.net]
Saturday, August 21, 2010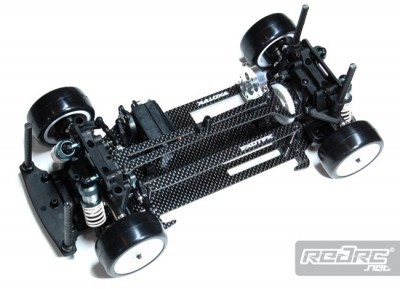 New from Exotek Racing for the ABC Hobby Genetic chassis is this high performance, super narrow and lightweight chassis conversion called GXR. The new setup allows for more LiPo battery options, accepting round or square type flat bottomed 7.4v LiPo packs including Thunder Power, IB and Orion. The narrowed carbon fibre chassis reduces chassis scrub for better handling and more corner speeds yet plenty of room to mount electronics, while the narrow carbon fibre 1 piece top deck reduces tweak and allows just enough flex to increase overall traction.
View more images of the GXR here
Saturday, August 21, 2010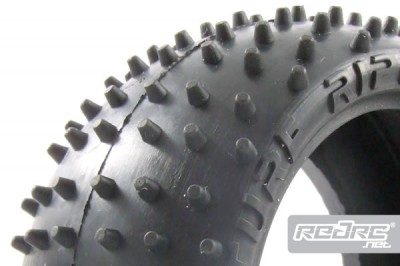 Fastrax have launched their new Turf Ripper 1/10th scale off-road buggy tire. Ideal for astroturf or grass racing, this latest addition to Fastrax's growing range are suitable for all popular racing 2wd and 4wd buggies. Moulded in Fastrax's T1 compound and featuring a lightweight carcass and firm spike design for all round speed and handling performance. Sold as a pair without inserts.
Saturday, August 21, 2010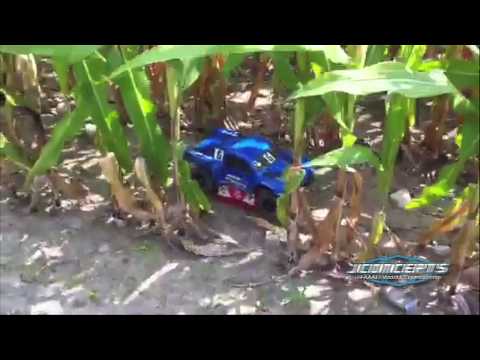 Another JConcepts video, this time of Chad Due's Associated Factory Team SC10 with which feature JConcepts SCT Barcodes and Ford Raptor Body and which was used to TQ round 1 at this week's ROAR Nationals.
Friday, August 20, 2010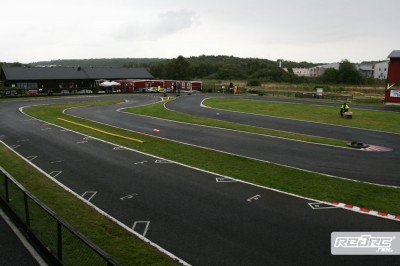 The second round of qualifying here in Gothenburg, Sweden has seen no improvements among the front runners as the rain arrived and made the track too slippery to set a fast time. In fact by the time the top heats were out on track, the continuous rain had made it pretty treacherous although some racers including former World Champion Daniele Ielasi, Martin Hudy, Jerome Renaux and Patrick Schaefer took this opportunity to go on track and test for the wet conditions. With the weather not looking good for the rest of the weekend this track time could prove beneficial come Sunday's finals.
Continue reading the report here
Friday, August 20, 2010