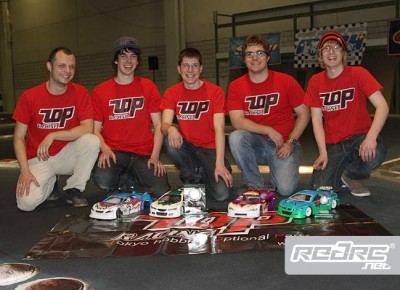 T.O.P Racing Switzerland are reporting on a superb weekend for the team at the first round of the touring car nationals, having placed 4 cars in the Stock A main Final, showing the potential of the car, while in modified Mangiaracina Antonino took 13th overall, a result which was affected by some bad luck in qualifying. In the stock class it was a fantastic battle our front and at the end of the day Stutz Beni won, closely followed by fastest TOP driver Helbach Stephan in 2nd and Hagnauer Philipp 3rd.
Source: HS Online [hsonlinedistribution.com]
Saturday, March 27, 2010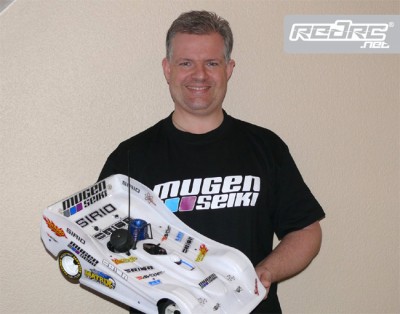 Mugen has boosted its German team for the 2010 on road season. Since years Sebastian Buerge, Rene Puepke and Philipp Sting have been pillars of  Mugen Team Germany which has now seen Christian Wurst coming home to the Japanese manufacturer as well as Joerg and Uwe Baldes as newcomers. Needless to say that factory driver Robert Pietsch will also keep the Mugen flag flying on German tracks, as well as Steven Cuypers from Belgium.
"We have a strong and experienced team to enter races in Germany and of course on an international level", says Stefan Habbecke of Mugen Seiki Europe (MSE) located in Gelsenkrichen/Germany. "We are ambitious and committed. Not only success is our aim but also to convince with an exemplary teamwork as a benefit for all Mugen racers".
Continue reading the release here
Saturday, March 27, 2010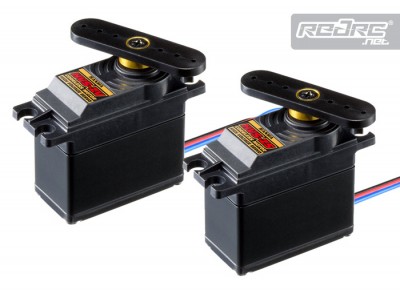 Sanwa have released 2 new servos, the HVS-ZV and HVS-ZS. These extremely strong and fast servos are optimised for both 6.0V and 7.4V and is therefore ideal for use with nitro models, where normally a voltage regulator is mandatory. Double isolated to protect against humidity, and ball raced, the ZV can manage 24.2kg per cm and can complete 40 degrees in 0.08s. while the ZS does 20.5kg per cm and the same range in 0.07s, at 6 volts.
Source: LRP [lrp.cc]
Saturday, March 27, 2010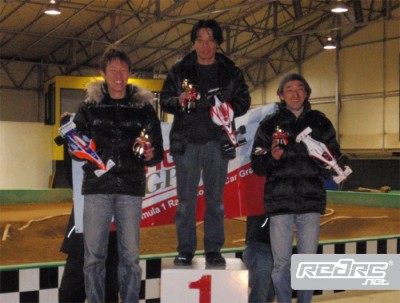 The 2nd round of the F1RCGP was held in the well known Yatabe Arena Circuit at Ibaraki last month. The world's biggest indoor RC circuit attracted big names like multiple World and National Champion RC legend Masami Hirosaka, National Champion Shinnosuke Adachi and National finalist Takashi Kato, Kazuki Endo and Takao Mizumizo.
Continue reading the report here
Saturday, March 27, 2010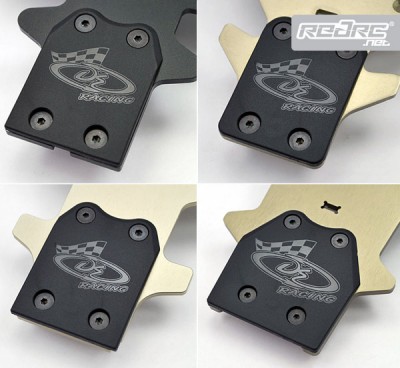 DE Racing have released more additions to their XD rear skid plate range with the release of versions for the Associated RC8, Kyosho MP9, Hot Bodies D8 series and Xray XB8 series. The new skid plate features a new leading edge for greatly improved longevity and performance and new stronger screw countersinks, they are now ultra thin which eliminates the need for longer screws. Race proven using the highest quality engineering resin they wear like aluminium at a fraction of the price and weight.
Source: DE Racing [deracing.net]
Friday, March 26, 2010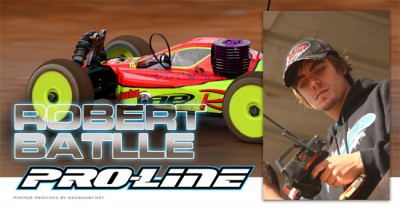 Pro-Line have announced the addition of Robert Batlle to their team for the 2010 season. With Robert's proven track record he will be a key player both on and off the track and the US company looks forward to working with former European Champion to continue to develop innovation that wins. Robert had the following to say about the deal:
I'm really happy to become a Pro-Line factory team driver, I know that Pro-Line is the best RC tires factory and they have the best drivers around the world. I'm really excited to start racing with them, I know I will have to adapt with the new tires, however I hope to achieve important titles together. My team will work as harder as we know, and we hope this effort to become good results. Thanks to Pro-Line for trusting in us.
Source: Pro-Line [prolineracing.com]
Friday, March 26, 2010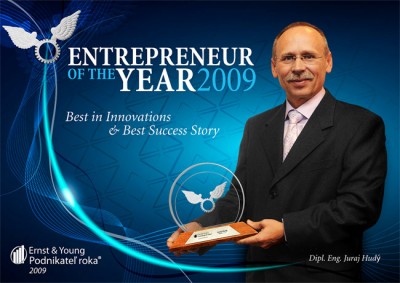 Xray have announced that owner and chief designer Dipl. Eng. Juraj Hudy has been selected as Entrepreneur of the Year in Innovations in an annual contest. This highly profilic and prestigious contest is organized world wide by Ernst & Young and only the best companies and business people are nominated to this highly competitive contest where the jury selects the winners based on very tough criteria. Based on this very strict criteria, previous business achievements, and work over the years, Juraj was selected into the main final in Slovakia and at the official ceremony held in February 2010 was announced as Entrepreneur of the Year 2009 in Innovations and at the same time received the award for Best Success Story.
Source: Xray [teamxray.com]
Friday, March 26, 2010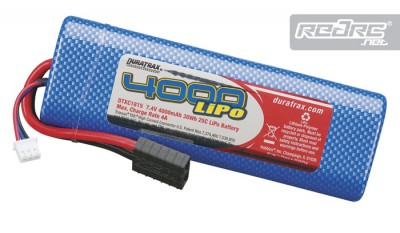 The new DuraTrax LiPo 7.4V 4000mAh 25C car/truck stick pack is ideal for any 6-cell sub-C NiMh application, where LiPo power is preferred and a Traxxas plug is required. Featuring a high capacity and high discharge current rating, in a pack that's nearly half the weight of an equivalent size NiMh battery, it is wired for balancing, and the connector is protected by a hardened ABS case.
Source: Duratrax [duratrax.com]
Friday, March 26, 2010