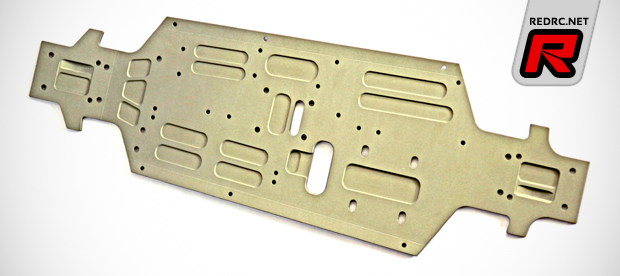 Intech Racing have introduced two new option parts for the BR-5 Evo, a CNC machined 5mm lengthened chassis & 105mm rear center drive shaft. With the new longer 7075 aluminium chassis, the weight distribution of the buggy will now be 50%/50% between the front and rear, which helps the rough track handling better than ever. The new 105mm rear centre drive shaft is necessary for the new longer chassis.
View the centre drive shaft here
Monday, December 12, 2011
Reflex Racing have released a Saddle pack conversion for the SC10 4×4, which has been optimized to add weight and strengthen the chassis of your truck. It features 2 battery brackets which are made out of durable brass to provide weight (1.2 oz each) at the lowest part of the chassis a 2.5mm carbon fibre battery hold down with integrated holes for longitudinal bracing and 4 aluminium posts finished in black anodizing for an excellent look. Also for the same car there is a new top deck that increases the torsional stiffness resulting in a more effective working suspension and a more precise handling truck. The top deck doubles as your battery hold down and is compatible with Stick Pack and Saddle Pack Configurations.
Monday, December 12, 2011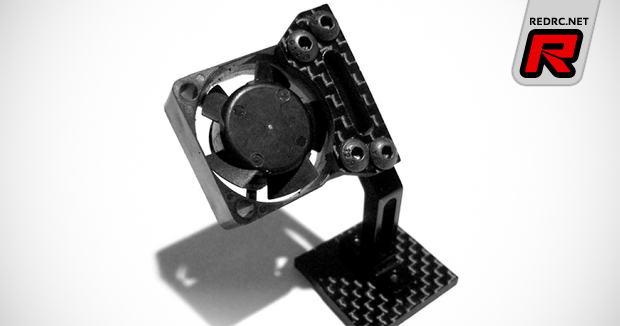 New from Reflex Racing is this 25/30mm fan mount set. It includes the RSD 30mm Fan Mount plus a new 1″ x 1″ fan base that allows you to servo tape the mount onto any TC Chassis behind the motor. This set also includes a 25mm fan adapter for those that prefer to use a 25mm Fan. Also new are these 7075 T6 hard anodized aluminium 4.3mm ball ends which are smoother and lighter than what is available in the market today. They work on the AE TC6, Hot Bodies TCX (and other HPI/HB TC's), Durango line of 10th Scale vehicles as well as all other cars that use a 4.3mm ball end with a 3mm thread on them. These ball ends are 1mm lower than the AE Black Ball Studs, have a 3mm long thread and work great on the steering bell crank on your TC6. Also new are longer ball studs which have the same dimensions as the AE 8mm Black Ball Studs.
Monday, December 12, 2011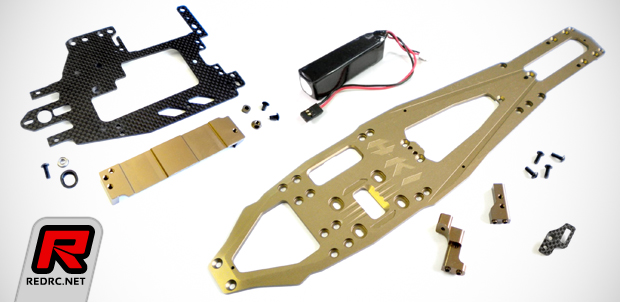 New for the H-K1, KM racing have introduced this side battery conversion kit which sees the battery mounting move from the chassis plate to the left side of the radio plate. The new 'aerodynamic' chassis, which they claim makes the car more stable on straights, gives the car more roll in corners. A new carbon top deck offers a mounting spot for the battery holder and can work with their waist twister system. All parts fit directly onto the standard car help perfectly balance the car perfectly left and right. The set also includes a 1300 mAh LiFe RX battery pack.
View an image of the mounted kit here
Monday, December 12, 2011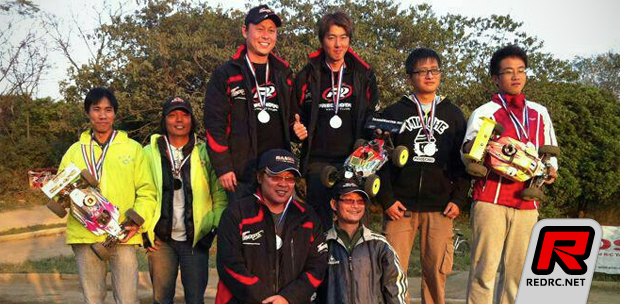 Team C team driver Tommy & Eason attended last weekend's 3 hours GP endurance race in China. More than 20 teams attended this event with the morning being set aside for an EP Buggy one hour endurance race. Tommy & Eason's T8E was leading for the first 45 minutes, until they dropped down to second position after a battery problem staying there until the end of the race. In the GP 3 hours endurance race they won with a 5 lap gap, their T8 and PR engine staying stable and smooth during the whole race.
Source: Team C [teamcracing.net]
Monday, December 12, 2011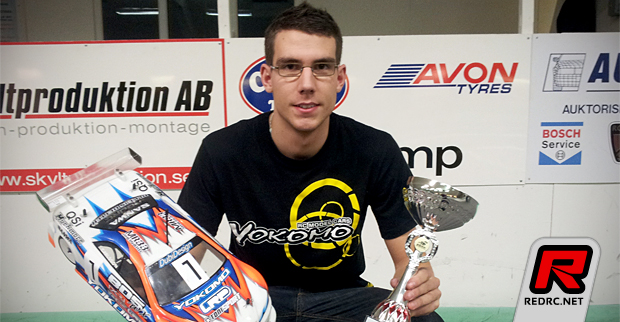 The annual Lucia race took place in Borås once again this year. After winning it three years in a row Alexander Hagberg took the trip to Italy instead. For this year we saw a great track with plenty of traction and a nice flowing layout. In practice we saw Daniel Carlsson set an early pace with his Yokomo BD5 WXi. After winning all three qualifing rounds it was Daniel Carlsson in TQ position followed by Serpent driver Bengt Andersson and Kristoffer Gustafsson in third. In the finals Daniel took home the win in all 3 legs, the battle seemed to be about the second place wich was in the end taken by Bengt just in front of Kristoffer. The open and high speed track saw some really nice driving from those drivers and some clean A mains.
Sunday, December 11, 2011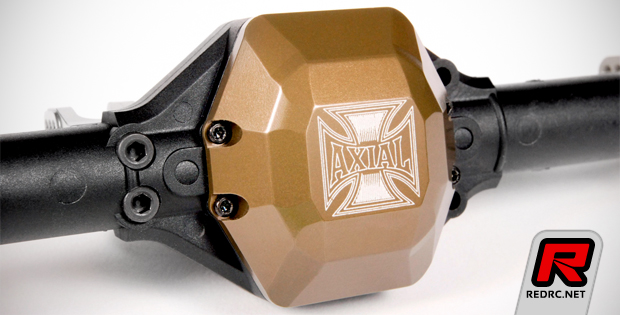 Axial have released a number of new option parts for their Wraith rock crawler and more. First up is this new hard anodised CNC machined low profile differential cover for added strength. New CNC machined aluminium link mounts offer multiple mounting holes to fine tune the wheelbase and sport threaded mounting points for the axle, lower links and shocks. Working our way along the axle these aluminium straight axle hub carriers are a direct replacement for the stock versions and come with two aluminium lockouts and four set screws per package. In terms of new linkages there is  new 101mm CNC machined heavy duty aluminium straight links and also there is 7x85mm hi-clearance threaded aluminium links, which are bent for drive shaft clearance.
View more details and images here
Sunday, December 11, 2011

Here we have this weeks round up of product releases and race reports from our site sponsors Xray. Our summary includes everything published by the Slovakian manufacturer on their own website in the past week, so if you didn't find the time to visit, be sure to read on. This weeks round up includes the following stories.
– New Rear Axle Shaft for XRAY Pan Cars
– Alessio Menicucci joins XRAY
– NT1 Wins 2011 Dutch Championship
– T3'12 Gets Double Win at Friendship Race in Longwy/France
– NT1 Wins 7th Trophy CRO, Portugal
Click here to view the round-up
Sunday, December 11, 2011