October 9, 2010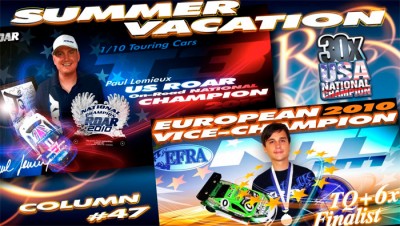 The 47th installment in the Xray column from Xray owner and chief designer Juraj Hudy is now online. In this months column he goes into detail about this year's European 200mm championships in Gothenburg, Sweden, as well as touching on the recent ROAR outdoor EP TC Nationals.
In the last couple of months we were home for only a few days. Like every sport, as a team we had some great moments and achievements but also faced some tough times; all-in-all like in everyone's life, we had our ups and downs this summer season. However, despite some bad luck and sometimes not-so-good results we never gave up and the Team continued the hard work and looked forward to the future… those who work hard will one day be rewarded.
Read the full column here.
Source: Xray [teamxray.com]
---