November 14, 2010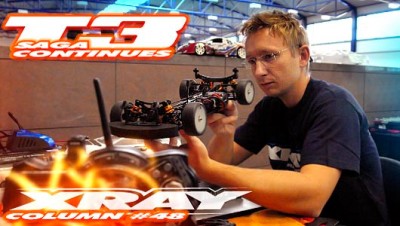 The 48th installment in the Xray column from Xray owner and chief designer Juraj Hudy is now online. In this months column he goes into detail about the development and testing that went in to producing the new T3 chassis.
Due to advancements in electronics in recent years, we have changed with the times and moved from brushed to brushless motors, and from NiMH to LiPo batteries. The T3 was designed for both LiPo and NiMH at its debut; some racers still used NiMH batteries, so we didn't want the T3 to be LiPo only because many customers could be disappointed. However, LiPo popularity has increased dramatically and after 1 year almost nobody uses "classic, old-school NiMH batteries." It was time to go LiPo only.
Read the full column here.
Source: Xray [teamxray.com]
---