December 17, 2010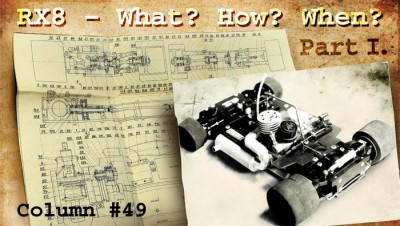 The 49th installment in the Xray column from Xray owner and chief designer Juraj Hudy is now online. In this months column, in preparation for the release of their upcoming Rx8 1/8th scale on road chassis, Juraj talks about how due to communism in his home country he was forced to develop and hand make his own 1/8th chassis' and other equipment and how this all gave rise to the Hudy company and in turn Xray.
In 1984 I redesigned the complete car and I was one of the very first in the world to make a real and complete 4WD drivetrain with fully independent front & rear suspension. I was motivated from full-size rally cars that had 4WD drivetrain systems, and I gave myself a new challenge to incorporate this system into my cars. Of course I did not have access to specialized belts and as such my 4WD system was based on central drive shafts.
Read the full column here.
Source: Xray [teamxray.com]
---