August 25, 2011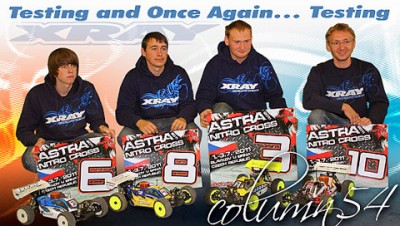 The 54th installment in the Xray column from Xray owner and chief designer Juraj Hudy is now online. In this months column, Juraj talks about his extensive pre event testing schedule ahead of the busy summer of European Championships.
I tested some new prototypes of front and rear braces, but after a few tests I returned to the original ones. Martin and Ales were spending most of the time testing and comparing different tires to adapt to the changed track conditions which was now completely different from last week's tests.
Read the full column here.
Source: Xray [teamxray.com]
---