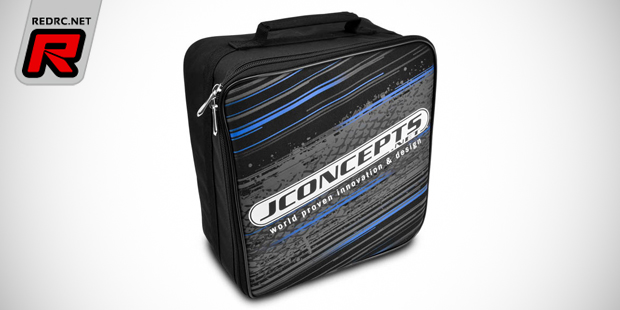 JConcept's radio bag is now also available in a variant tailor-made for the Futaba 4PX transmitter. Designed with travel, cushion, ease of use and protection in mind the lightweight design consists of a rugged outer bag which has a convenient and easy access zipper closure and inside it has a Velcro closure pouch for additional easy access items. Inside, pull and pluck foam pieces are arranged throughout the entire inner liner allowing racers to chose the size and shape of the item needing protection or organisation while a lower stage foam insert cushions the bottom. The bag is travel friendly and sized to fit inside most luggage or racing carrier bags. JConcepts' Striker logo and graphic imagery is printed on the outside to match with the remainder of JConcepts' transportation bags.
Click here to view more photos
Friday, July 3, 2015

Virtual RC have released another video comparing their latest virtual track, the 2015 Silver Dollar Raceway, and the real Silver Dollar Raceway, home of the 2015 ROAR Fuel Offroad Nationals. The comparison video shows Ryan Lutz driving his Tekno NB48.3 buggy "against" 2014 VRC Short Course Truck World Champion Chris Sturdy from Australia, driving the Intercept NX8-R buggy.
Friday, July 3, 2015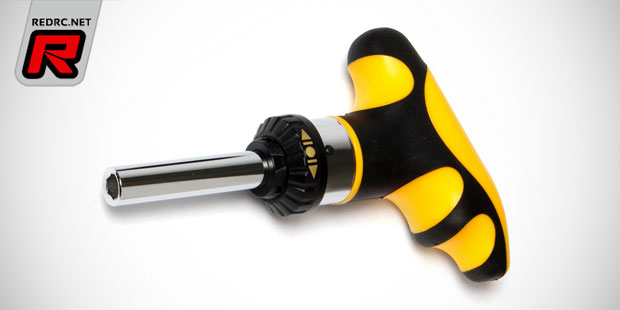 Available now from Team Associated is the Factory Team T-handle ratchet driver that makes installation and removal of screws and bolts easier than ever with its comfortable handle, long reach, and ratchet action. Designed for the use with separately available 1/4″ hex head or screwdriver bits an easy to reach switch allows for for clockwise or counter-clockwise action. Several metric and imperial, hex, nut and ball driver bits are available as are Philips and flat screw driver inserts and also a 5-piece set with the most common sizes.
Source: Team Associated [teamassociated.com]
Friday, July 3, 2015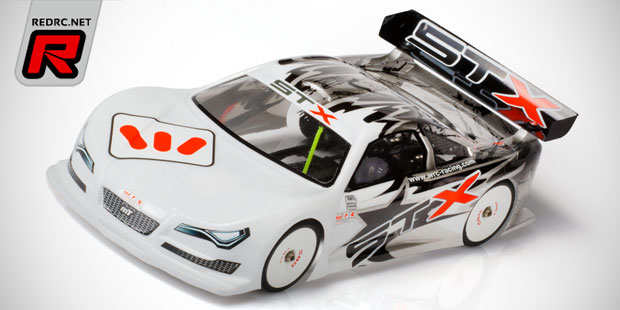 Italian company WRC have announced the forthcoming release of the STX 015 1/10th electric touring car kit. The vehicle will feature several improvements such as a new servo mount, reinforced suspension holders, a DSR called rail-type steering system, a redesigned aluminium front spool, a lightweight, reinforced rear gear differential and ball-raced anti-roll bars. The chassis is designed to offer several flex characteristic settings and all carbon fibre parts are made of a new graphite material. More information and images should become available in time for the release.
Click here to view a short promotional video
Friday, July 3, 2015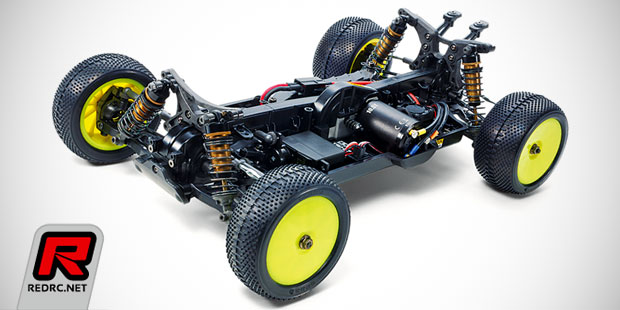 Tamiya have introduced the latest incarnation of the DB01 1/10th scale 4WD buggy in the form of the DB01RRR. The bolstered-up version of the RR is a limited edition item with the belt-driven buggy featuring a new 12 degree aluminium front caster block, 3 degree rear aluminium suspension mounts and an aluminium heatsink for the motor that also helps with dust and dirt protection. All included aluminium parts come in anodised black colour and the kit is rounded out by fluorescent yellow 12mm hex wheels. The kit will become available in August.
Source: Tamiya [tamiya.com]
Friday, July 3, 2015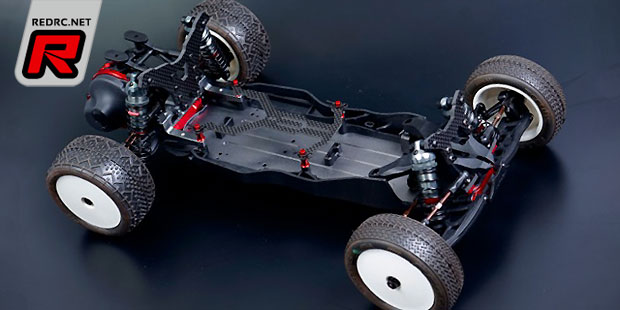 VBC Racing have released first images and information on the forthcoming FireboltRM 2WD rear motor off-road buggy. Based off of the mid motor FireboltDM buggy the rear motor variant sports several performance enhancing improvements that also help with easier maintenance. Building on a lightweight 7075 aluminium chassis the buggy features 12mm big bore shock absorbers, a flex adjustment graphite upper deck, full carbon fibre front and rear shock towers as well as improved V2 composite parts. The transmission is a 3-gear affair, also made up from V2 composite parts and gears. The buggy accepts a range of battery configurations including stick, inline and transversal shorty as well as saddle packs, and the kit is rounded out by a high-torque ball differential, a low-profile bodyshell and a high-downforce wing. The kit will become availably by mid-July.
Click here to view the features and more photos
Friday, July 3, 2015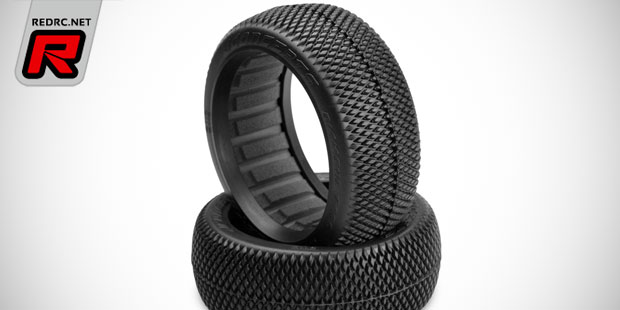 New from JConcepts comes the the Diamond Bar, named after the shape and longer horizontal bar. The design offers exceptional wear characteristics on hard surfaces and blends consistency with speed and durability thanks to a dual stage, tapered design which allows for exponentially less wear over time. Loads of forward bite combined with a neutral steering characteristic make the tyre also easy to drive and highly capable. Like all new JConcepts tyres the Diamond Bar include Dirt-Tech inserts and the tyre is available in a range of compounds and also as pre-mounts.
Source: JConcepts [jconcepts.net]
Thursday, July 2, 2015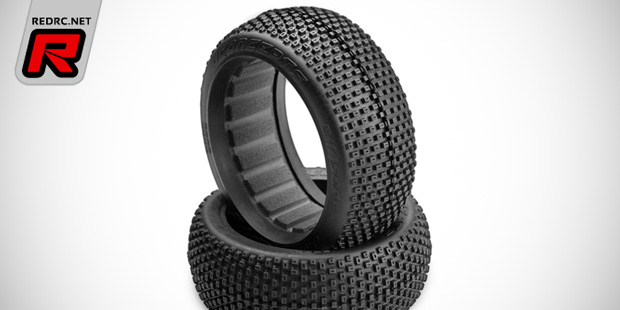 JConcept's Chasers 1/8th scale buggy tyres are now available in the popular black compound. The Chasers rely on hefty, medium lugs which are angular in multiple directions. The horizontal type tread has a striking similarity to the trusty Crossbow tyre but the Chasers have a lower, closer lug arrangement which gives improved responsiveness and bite in medium, high and low grip conditions. The wet and dry condition tyre has small recessed cuts in the top of the tread for extra edges and increased formability over terrain. The centre overlapping bar treatment increases durability in the highest wear region of the tire. Included with the tyre come grey-colour Dirt-Tech inserts.
Source: JConcepts [jconcept.net]
Thursday, July 2, 2015