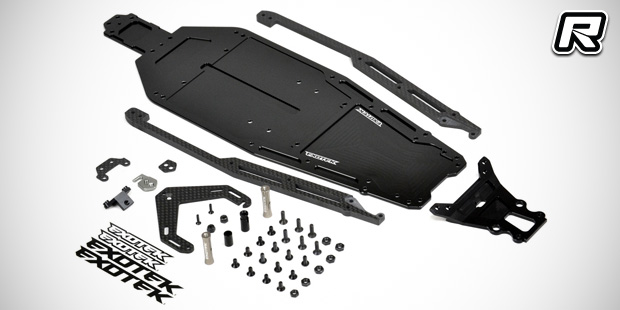 Exotek have introduced the Exo22SCT aluminium and carbon fibre conversion kit for the TLR22SCT and SCT 2.0. With its simple and efficient layout, the chassis design offers improved rearward weight positioning of the battery and electronics to better suit a variety of track conditions while also allowing for the faster and easier to drive side ways mounted shorty battery positioning. The chassis set includes the machined and black anodised 2.5mm 7075 aluminium main chassis, 5mm carbon side rails and a redesigned battery mount that also acts as the top deck. The increased chassis footprint allows for more electronic layout options and proper weight balancing while maintaining a low centre of gravity. The conversion kit is available soon and it requires a TLR22SCT or SCT 2.0 truck in mid motor configuration.
Monday, February 8, 2016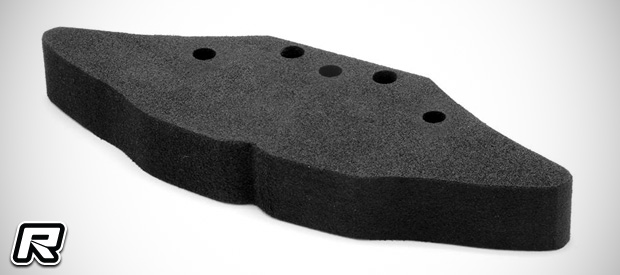 Speedmaster Japan have introduced a specially shaped foam bumper for the Yokomo BD7 touring car. The bumper is shaped to perfectly match the popular Protoform LTC-R as it supports the front of the body without the need to add foam strips as it is needed when running the body in a very forward-mounted position. Beside the BD7 the bumper will also fit SWorkz' forthcoming CX11 touring car.
Saturday, February 6, 2016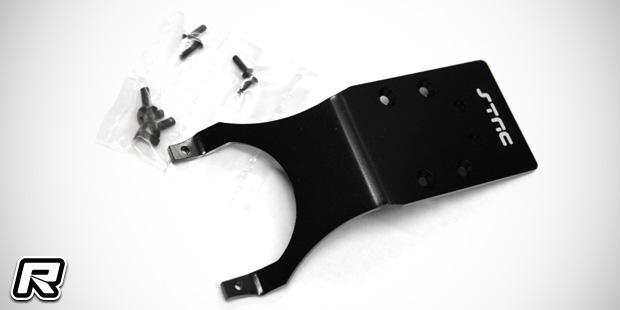 ST Racing Concepts have expanded their range of exclusive limited edition black anodised Slash 2WD and 4×4 option parts. Available as a very limited production run are now also CNC-machined aluminium skid plates, steering bellcranks, hub carriers, A-arms and the motor mount.
Saturday, February 6, 2016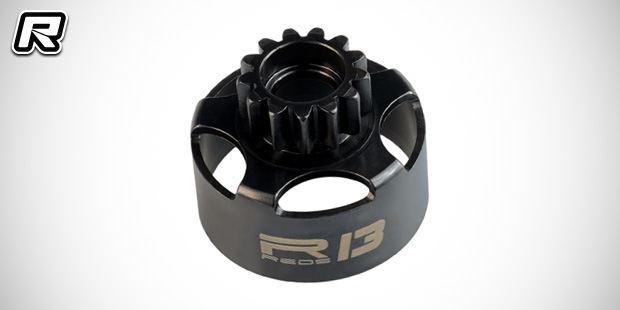 Reds Racing have introduced the Durabell 1/8th off-road competition clutch bell. Made of high quality steel and sporting a special coating treatment the teeth last longer compared to standard clutch bells, making for greater consistency and reliability. A special vented design also guarantees lower temperatures and improved clutch shoe engagement for a longer life of both the bell and clutch shoes. The Durabell is available in 13 and 14 teeth version only and it is suitable for Kyosho, Mugen, JQ, Xray, Associated, Hot Bodies, Serpent, and Xray but it does not replace Reds Racing's standard 13 and 14 teeth clutch bells.
Source: Reds Racing [reds-racing.com]
Friday, February 5, 2016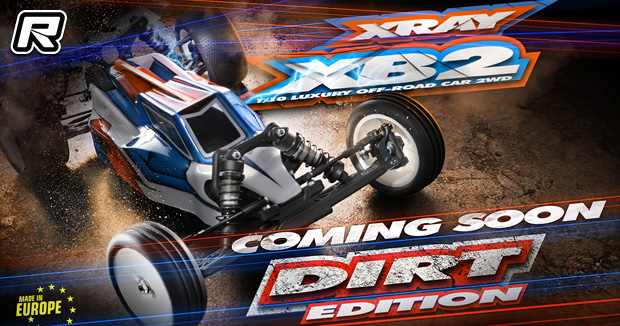 Coming soon from Xray is the XB2 Dirt Edition 1/10th scale 2WD electric buggy kit. Based off of the already available XB2 Carpet Edition the Dirt-specific kit was developed for lower traction tracks such as dirt and natural clay. Full details on the buggy along with proper production kit images will become available soon.
Source: Xray [teamxray.com]
Friday, February 5, 2016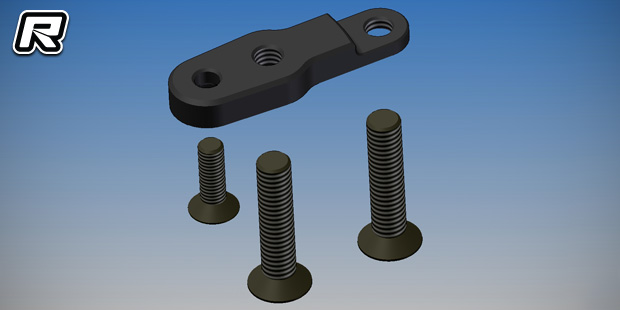 Following metal side spring mounts, Italian company Capricorn also have an aluminium front bodymount plate for the Lab F1-01 formula car available. The part was designed to reinforce the front wing and chassis section by sandwiching the wing mount in-between the plate and the chassis. This makes for a more sturdy and durable assembly in the event of a crash. Included comes suitable mounting hardware for the wing and bodypost.
Friday, February 5, 2016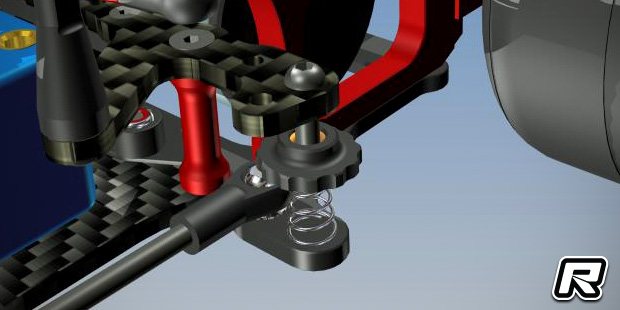 Capricorn have a new option part for the Lab F1-01 formula car available. The metal side spring mounts were designed to make tweak adjustments easier and more accurate. The CNC-machined knurled nut is equipped with a rubber O-ring to retain the chosen setting while the large diameter nut helps to easily and conveniently set the desired spring tension.
Friday, February 5, 2016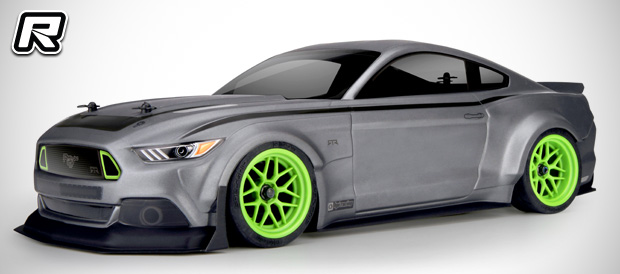 HPI Racing have introduced the brand new 2015 Ford Mustang RTR Spec 5 RS4 Sport 3. Resembling Vaughn Gittin Jr's RTR Spec 5, the car is based on the RS4 Sport 3 4WD club-level chassis and it is decked out with a super realistic Ford Mustang RTR Spec 5 body and a set of replica HRE Tech 7 wheels. Under the hood, the 1/10th scale Mustang is equipped with a shaft driven 4WD chassis with a fully sealed drivetrain, fully independent double wishbone suspension with adjustable oil filled shocks, and waterproof 2.4 GHz electronics/radio gear. Also included in the package are four AA batteries for the transmitter, a 7.2V 2000mAh NiMH battery pack as well as a suitable wall charger.
Friday, February 5, 2016