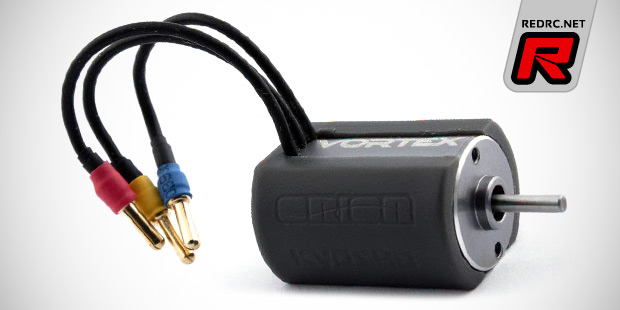 Team Orion soon have three new Vortex Mini-Z brushless motors for the Mini-Z VE available. Coming as 5600kv Stock, 8500kv Torque and 9500kv Speed variant the motors are designed to replace the stock brushless motor with a drop-in solution. All motors come pre-wired with gold-plated connectors.
Source: Kyosho [kyoshoeurope.com]
Monday, March 10, 2014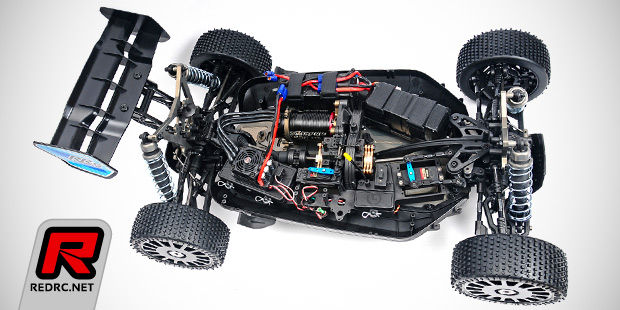 MCD Racing now have an electric conversion kit for the RR5 large scale 4WD buggy available. Designed to replace the standard gas engine with whisper silent electric propulsion the kit contains all structural parts such as a brushless motor mount, an angled battery tray, velcro battery mounts as well as a hardware set. Not included are a brushless motor, speedo and battery packs.
Click here to view more photos
Monday, March 10, 2014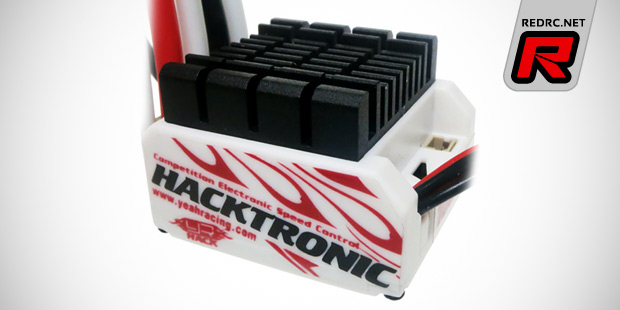 Yeah Racing introduce their new line of Hacktronic bruhsless speed controllers and Hackmoto XTA sensored brushless speed controllers. Starting with the speedos, available are three specific variants for touring car racing, drifting and rock crawling. The Hacktronic-T touring car ESC features widely adjustable punch and turbo settings to make the most out of Modified and Boosted Stock classes. The Hacktronic-D drift controller features additional RPM lock and throttle release curve settings specially designed for drift racing while the Hacktronic-C rock crawler controller incorporates a special software with crawler reverse and holding functions. All ESCs feature a 120A rating, 6V/3A BEC system, 1-2S LiPo compatibility and they come with a 25mm cooling fan unit. An optional programming box and USB interface allow for easy adjustment of all software parameters.
Click here to continue reading
Monday, March 10, 2014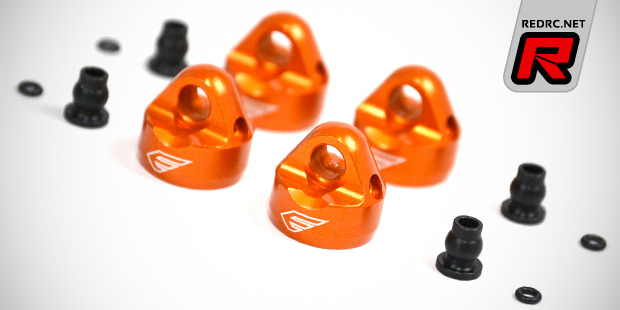 Exotek introduce new optional parts for Xray's successful XB4 line of buggies in the form of aluminium shock caps, shock collars and spring cups. Starting with the shock caps, the parts are CNC-machined from high-quality aluminium and of a heavy duty design. They come in orange or black colour, include snap-in POM bushings and high density rubber O-rings for the bleeder screw. They are usable on all XB4 shocks but require the use of XB4'14 inner O-ring seals.
Click here to continue reading
Monday, March 10, 2014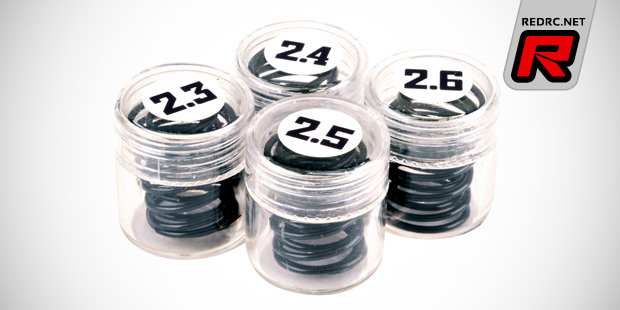 Team C Racing have two new spring sets for the TC10 touring car available. Each set contains four pairs of 20mm low-profile springs, starting with the softer 2.3N to 2.6N set while the "harder" set contains the 2.7N to 3.0N variants. All paris come in handy containers with highly visible hardness markings and are usable with Team C's TC10 chassis as well as many other touring cars that use 20mm long springs.
Click here to view the second spring set
Monday, March 10, 2014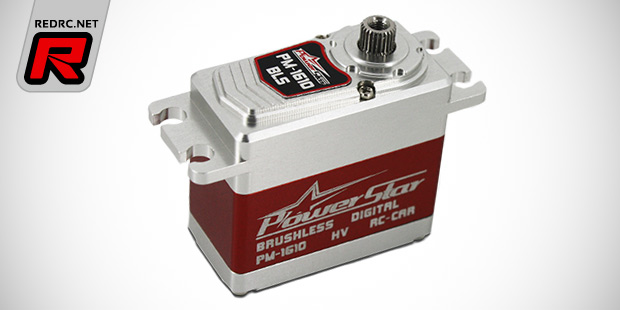 The Powerstar PM-1610 high voltage servo is designed for heavy duty applications such as 1/8th on-road and off-road. Offering a transit time of 0.09s and a torque of 18kg-cm at 8.4V input the all-alloy case servo is ideal for steering and throttle/brake duties alike. Sporting dimensions of 40x20x37.2mm it weights in at 77g and comes with stainless steel and titanium gears as well as a brushless motor.
Source: Powerstar [powerstar-racing.com]
Monday, March 10, 2014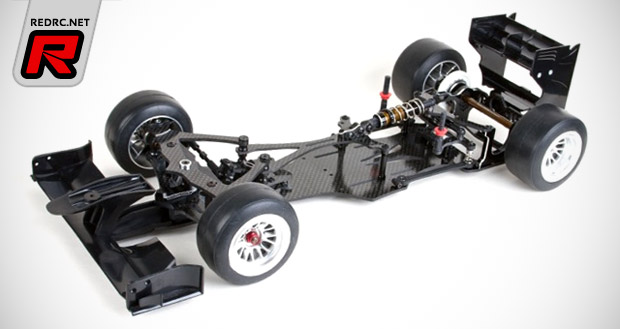 VBC Racing have released their next generation 1/10 formula car, the LightningF. Sharing some important features from their race winning Lightning12 pan car this helps provides a competitive edge over the other Formula cars in the market, the LightningF recently taking the TQ spot at the 2014 TITC. Some of the features include a 2.5mm carbon fiber chassis, adjustable battery placement with the capability to mount different types of battery, the choice of lay down or vertical servo configuration as well as carbon fibre front arms with 7075 aerodynamic front end mounts to increase front end stiffness, precise building and adjustments.
View more details & images here
Sunday, March 9, 2014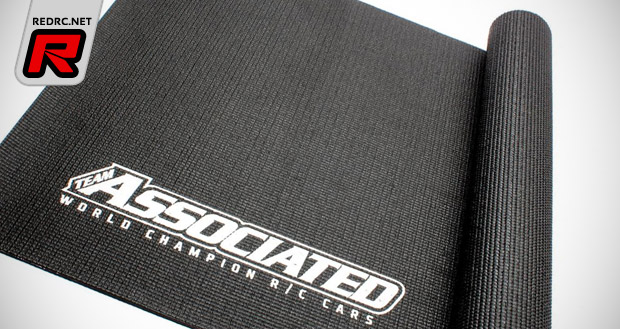 Give your pit area or workstation that Factory Team look with the new Team Associated Pit Mat. Made from black 5mm thick yoga mat material measuring a sizable 24" x 48", it features the Team Associated logo printed in white.
Source: Associated [teamassociated.com]
Friday, March 7, 2014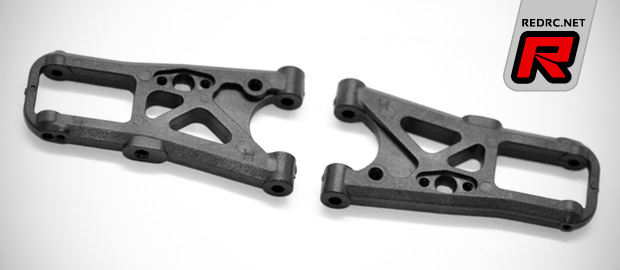 Serpent have new optional lower A-arms for the 411 Eryx touring car available. Moulded in a new composite material that is light of weight, hard and very durable, the arms also feature repositioned lower shock mounting position to add steering to the front while the rear locations increase traction and keep the shocks from touching the wheel. The A-arms come as pairs for the front and the rear of the car.
Click here to view the rear wishbones
Friday, March 7, 2014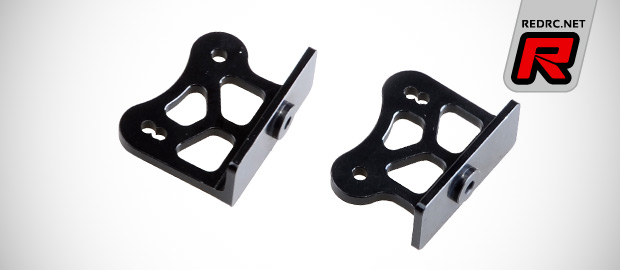 JQ Products announce new option parts for their THECar 1/8th off-road buggy. First up are CNC-machined aluminium wing mounts. They make for a more secure fitment of the rear wing, are machined from high-quality aluminium and come black or orange of colour. Also new is a set of swaybar stoppers designed to keep the swaybar centred at all time. Included comes a pair of grub screws to make the set a drop fit solution. Last but not least are CNC-machined rear hub shims. They are an easy and effective way to make sure the rear hub inserts do not move and add the much required bling thanks to their orange colour.
Click here to view the other new parts
Friday, March 7, 2014