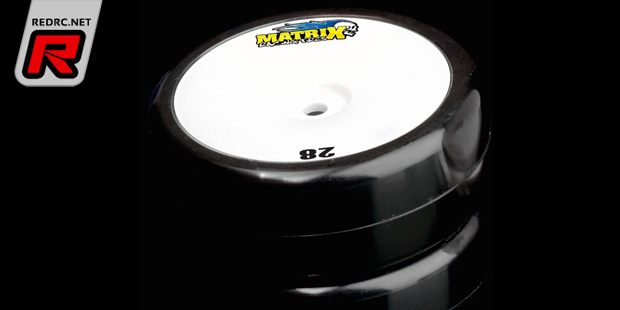 Matrix have a new line of touring car rubber tyres available for both carpet and asphalt racing. The carpet-specific tyre is available in 28 shore and 32 shore hardness while the asphalt tyre come in harder 34, 36 or 40 shore rubber. All tyres are available pre-glued on white disc rims and they are built using moulded double hardness inserts while the shore hardness is printed on the outside of the rim for easy identification.
Source: Matrix [matrixtires.it]
Sunday, December 21, 2014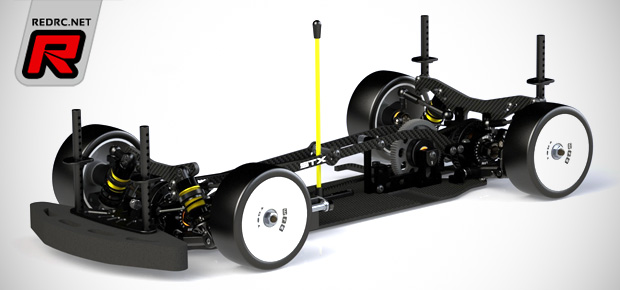 WRC from Italy introduce the STX Evo 2014 electric touring car kit. The car is based on the standard 2014 model and features new 3mm lower shock towers for a lower centre of gravity as well as new shorter shock absorbers with CNC-machined 7075 aluminium bodies. Along with the shocks come 6 new spring sets with four linear and two progressive springs. Also included are a redesigned differential with improved sealing and an overall lower weight. From standard the kit now comes with the optional 52mm ECS driveshafts, front and rear graphite arms, and super-lightweight gear diff outdrives.
Click here to view more photos
Saturday, December 20, 2014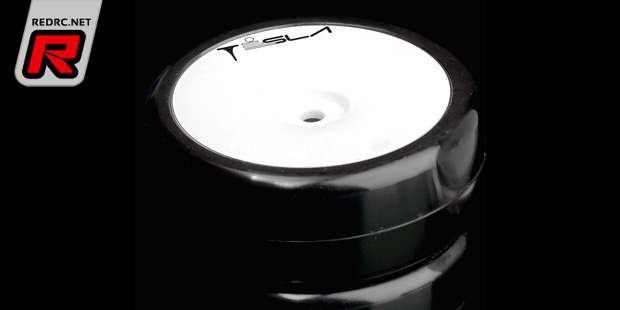 Italian company Capricorn introduce their new line of Tesla touring car rubber tyres. Available in a softer 32 shore and a harder 36 shore variant the tyres are good for carpet and asphalt racing and they come pre-glued with a carpet-specific bi-compound and an asphalt-specific standard compound insert.
Source: Capricorn [capricornrc.com]
Saturday, December 20, 2014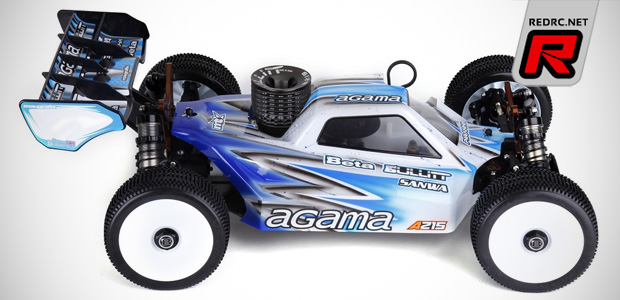 Nemo Racing introduce the new Agama A215 1/8th nitro off-road buggy kit. The A215 takes all the attributes of the previous A8 platform, and builds upon them to bring the buggy to a new level of performance. Taking the strength and durability of the A8, the new A215 improves those features and after extensive testing from Agama's international team of drivers, the latest kit is meant to represent a marked improvement in terms of handling, stability, traction and jumping.
Click here to continue reading
Saturday, December 20, 2014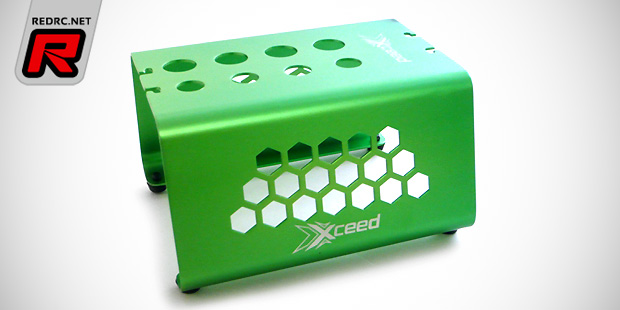 New from Xceed comes a strong and light off-road stand for 1/8th and 1/10th scale off-road vehicles. It is ideal as work-station to prepare the car on while two lines of medium and large diameter holes in the top-deck take shock absorbers while filling them with oil. Strong and durable rubber feet keep the stand well in position and it is available in green or black anodising.
Source: Xceed [xceedrc.com]
Saturday, December 20, 2014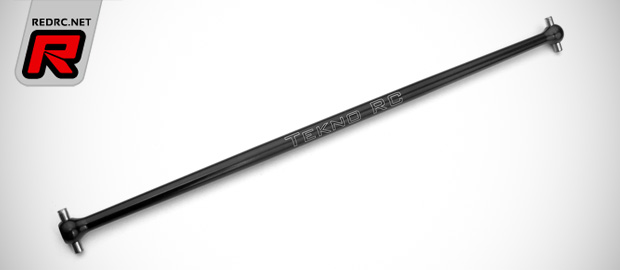 Tekno introduce tapered front centre driveshafts for the EB/ET48 and the SCT410 kits. Made from 7075 aluminium the shafts are 10g lighter than the stock parts, they are tapered for strength and uniformity and come laser-etched with the Tekno RC logo. The design will also let them spin truer for a more precise running drivetrain and they are available as EB/ET and SCT specific item.
Source: Tekno [teknorc.com]
Saturday, December 20, 2014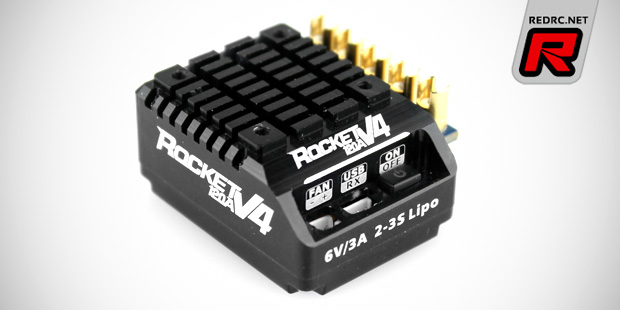 German company CS-Electronic introduce their latest 1/10th brushless speed controller, the CS-Rocket V4. The follow-up model of the controller that won the 2009 IFMAR 1/10th Buggy Worlds features a black anodised aluminium case, a 120A rating for a 3.0T motor limit, it is usable with 2S to 3S LiPo packs and comes with a 6V/3A BEC system. As for the software features the controller incorporates 10 Modified, Boosted and Blinky class profiles, and it is highly adjustable using an optional programming box or the included USB interface. The speedo is available in a standard or pre-wired version both of which include an add-on fan unit, power capacitor board, sensor wire, USB interface and PC software.
Click here to view the specifications and more photos
Friday, December 19, 2014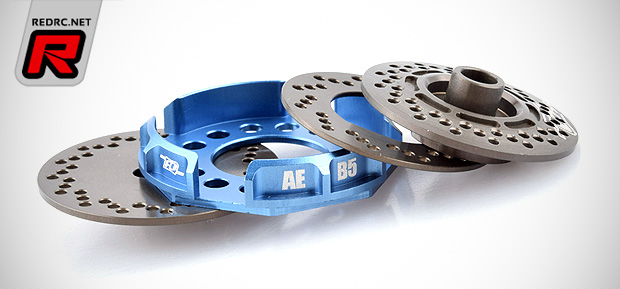 Revolution Design Racing Products introduce the VTS Slipper Option Kit for the B5 and B5M, designed to make the most out of the original Team Associated clutch. The 4-piece kit replaces the standard outer and inner aluminium slipper plates with vented variants for improved heat dissipation and fading-free operation. Also the centre VTS plate is replaced with a vented and hard-coated aluminium plate while the VTS slipper housing, originally a moulded composite part, is supplied in a lightweight, blue anodised and laser-etched aluminium variant. Like the slipper plate the housing is of a vented design to not only allow for better heat dissipation but to also lower its weight. All parts are precision machined from 7075-T6 aluminium and they are a direct fit on both the B5 and B5M.
Click here to view a photo of the parts installed
Friday, December 19, 2014