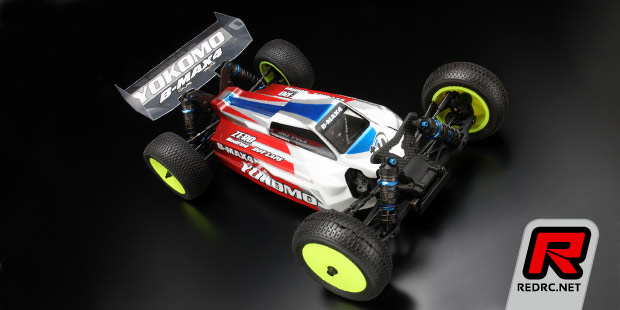 To celebrate the win of last weekend's JMRCA 1/10th Buggy nationals Yokomo release a special combo set of their successful B-Max4III 4WD buggy. Based on the standard kit the set also includes the recently released lightweight chassis kit that allows to use both saddle and shorty LiPo batteries. While the standard kit is best used in low-grip conditions the lightweight chassis is designed for high-grip tracks with artificial surface such as astro turf or carpet. The Lightweight Spec combo kit therefore allows the driver to adapt the buggy to virtually every track condition right from the box. The kit will ship on August 1st.
Click here to view more photos
Tuesday, July 29, 2014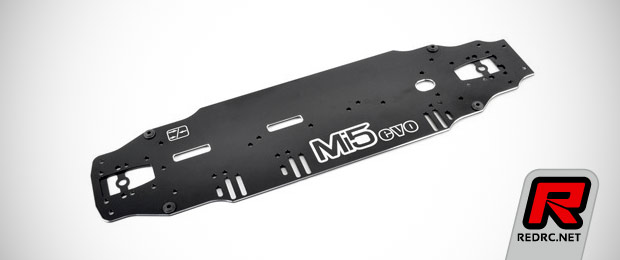 Schumacher have new Speed Secrets option parts for the Mi5evo touring car kit available in the form of a 2mm aluminium chassis, alloy eccentric bushings, alloy wishbone spacers and a centre body post set. Starting with the chassis, the part has been designed for high traction conditions, usually carpet, but can be used on treated tarmac tracks or any other surface with high traction. It provides a stiffer car with a lower centre of gravity for better corner speed and is manufactured from 2mm thick, high quality aluminium, with ground edges to improve the smoothness in cornering.
Click here to continue reading
Tuesday, July 29, 2014

Arrowmax have new lightweight driveshafts for Yokomo's B-Max series of 2WD and 4WD buggies available. Being made of high-quality spring steel and offering a lightweight design the driveshafts feature blue anodised aluminium cross pin retainers to securely keep the pins in place. The shafts are available for the front of the B-Max4 and as an universal variant for the rear of the B-Max2 and B-Max4.
Click here to view the rear driveshafts
Tuesday, July 29, 2014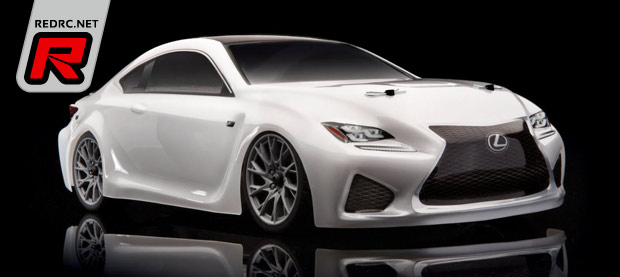 With the Lexus RC F performance coupe Team Associated introduce the next bodyshell variant of the Apex intermediate level 4WD touring car chassis. Built on a shaft-driven chassis, the Lexus RC F replica comes fully assembled and ready-to-run with factory-installed Reedy brushless motor and including a Reedy WolfPack 6-cell battery wired with a high current T-Plug. Additional features include the XP water-resistant speed control and XP 2.4GHz radio system. The front and rear sealed metal gear differentials are connected together with a tough aluminium drive shaft and imperfections in the road are managed by four adjustable fluid-filled, coil-over tuned shocks. The high-grip, treaded racing tires are mounted on scale replica Lexus RC F 20-spoke hex-drive wheels featuring detailed brake rotors and callipers. Topping it all off is the factory-finished Lexus RC F body that replicates every detail of the most powerful of Lexus' production cars.
Click here to view the features and more photos
Tuesday, July 29, 2014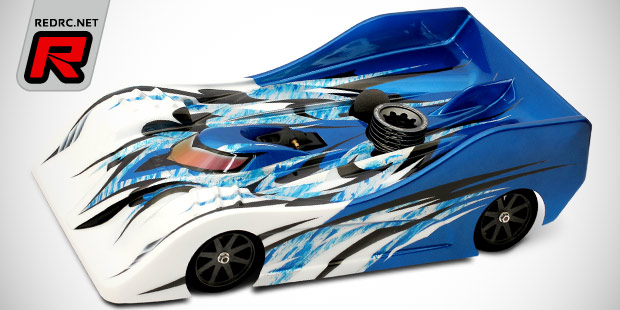 Team Titan introduce the Blitz TS02G 200mm nitro on-road bodyshell, the latest addition to the company's line of GP racing bodies. Coming with a relocated cockpit, similar to the TS02E, the body allows for easier access to the fuel tank for faster pit stops while a redesigned centre vane maximises the airflow around the engine's cooling head. Included with the body, that is made from 1.0mm high-quality polycarbonate, comes a rear gurney flag and side body stiffeners as well as window masks and stickers.
Click here to view another photo
Tuesday, July 29, 2014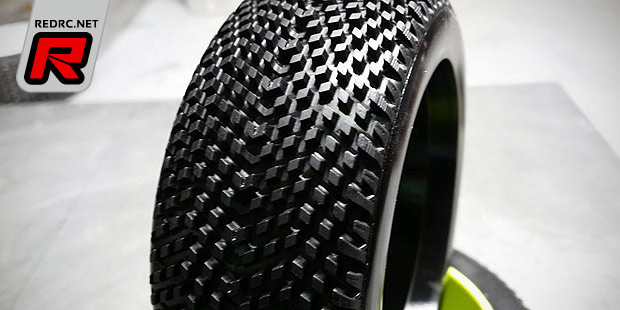 Sweep Racing are currently developing a new tyre for 1/8th buggies. Featuring a unique herringbone tread shaped from medium sized diamond-shaped blocks the tyre will soon make a first outing in the hands of Sweep Racing's Renaud Savoya. We bring you more information on the tyres as soon as they become available.
Source: Sweep [sweepracing.com]
Monday, July 28, 2014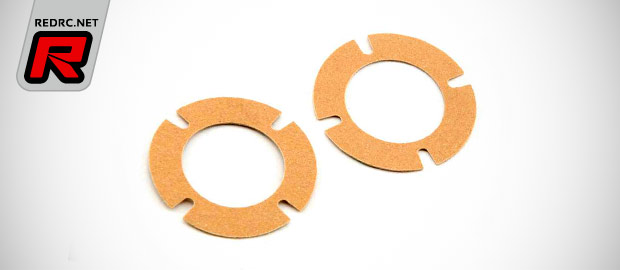 Shepherd announce a new gasket for the gear differential of the V10 car. Together with a leading German sealing manufacturer Shepherd developed a gasket of a new shape and made from a special material. The new material combines the characteristics of a fibre gasket with the positive properties of an elastomer, thus making it possible to produce a gasket that allows for easy installation due to the stable surface tension, excellent adaptability to unevenness at minimum surface pressure levels and very low leakage levels even when surface pressure is extremely low. The new seals are also offer excellent temperature stability and they are available from now on.
Source: Shepherd [team-shepherd.com]
Monday, July 28, 2014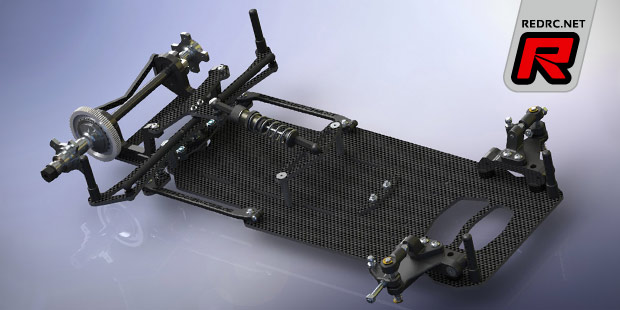 SpeedMerchant have released first images of the World GT4 200mm pan car kit. The vehicle is based off the forthcoming RoadKill 10 235mm kit and offers a slim carbon fibre main chassis that can take 2S standard, 2S shorty or 1S LiPo battery packs. A new-style easy-to-adjust front suspension is also part of the package as is a class-standard link-type rear suspension with dual roll dampers. The side springs act on the lower power pod plate rather than on the sidelinks for improved precision and better adjustability while a lightweight motor pod makes for a good balance between low weight and rigidity. We bring you more details on the kit as soon as they become available.
Click here to view another photo
Monday, July 28, 2014