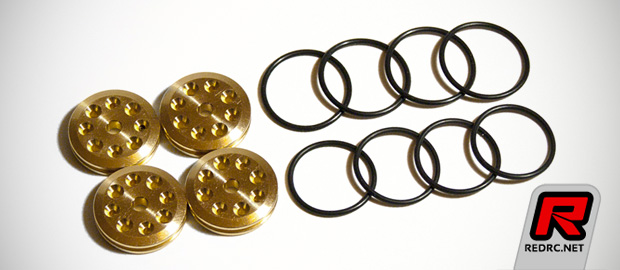 Imbue has announced the release of their V2 brass shock pistons. Switching from the conventional tapered body design to a more efficient tapered hole design, the tapered holes offer a higher flow, resulting in a quicker rebound or softer compression depending on orientation. In addition to the V2 release, a second hole configuration has been added to the lineup. 5×1.45mm shock pistons offer another tuning option for racers looking for every tenth. The 5-holes are better suited for rough conditions, while the 8-holes offer solid all-around dampening. The pistons are available for a range of 1/8th off-road vehicles.
Click here to view the 5-hole pistons
Wednesday, April 1, 2015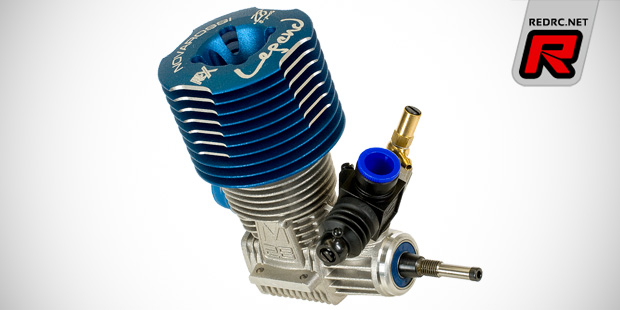 Novarossi introduce the Rex Legend.28-8 8-port truggy and monster truck nitro engine. The short stroke engine is based on the previously announced Legend.28 and it offers a newly designed liner for improved performance and RPM. The engine features a 14mm turbo crankshaft, 9mm composite carburettor and steel ball bearings with a ceramic bearing version also being available. The 4.66cc engine is coming in a standard, recoil pull starter and rotostart version to make it usable for a range of applications including RTR monster trucks.
Click here to view the other starter variants
Wednesday, April 1, 2015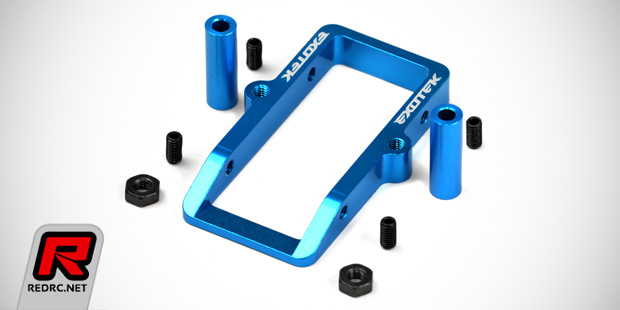 Exotek introduce a servo mount set for F104 series cars using Exotek's IFS front suspension set. It allows for the proper mounting of low-profile servos and front arm droop function when using the IFS kit in F104 cars. Clamp in servo mounting provides easy yet extra secure and robust servo mounting and it also allows forward or back positioning of the servo. The mount is only usable in non-200mm cars and comes including mounting hardware.
Click here to view more photos
Wednesday, April 1, 2015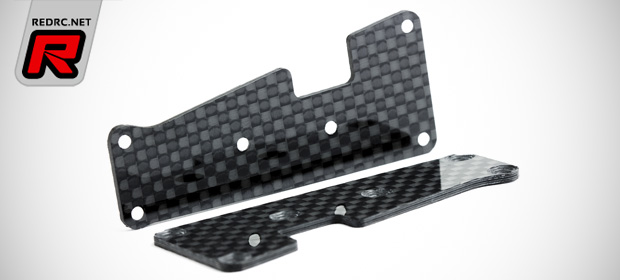 Avid introduce 1.5mm carbon fibre arm inserts for the HB D413 1/10th 4WD buggy. They offer the buggy another great tuning feature by reducing the flex and twist in the arm. It is common to fine tune the response of the vehicle by placing them just on the front or rear or on both ends and thus the drop-fit inserts are available as separate front and rear sets and as combo set as well.
Click here to view more photos
Wednesday, April 1, 2015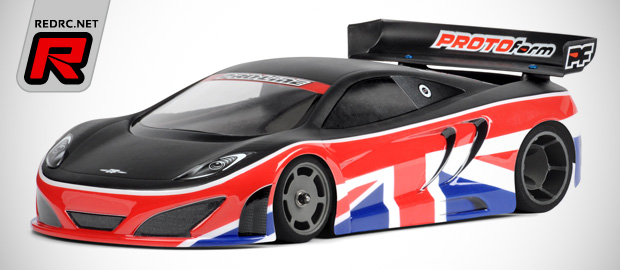 Due to popular demand Protoform are now producing their PFM-12 race body for GT12 racing in light weight .025″ Lexan. Aimed at 1/12th on-road racers  the body is inspired by the supercars that call the esses of Silverstone and Brands Hatch home. The BRCA-approved race body features a low-slung, cab-forward design sure to provide exceptional handling characteristics and it now offers an even lower weight thanks to the thinner material uses. Included with the PFM-12 is a comprehensive decal sheet to complete the scale appearance, wing mounting hardware, and paint-then-peel overspray film.
Source: Protoform [racepf.com]
Wednesday, April 1, 2015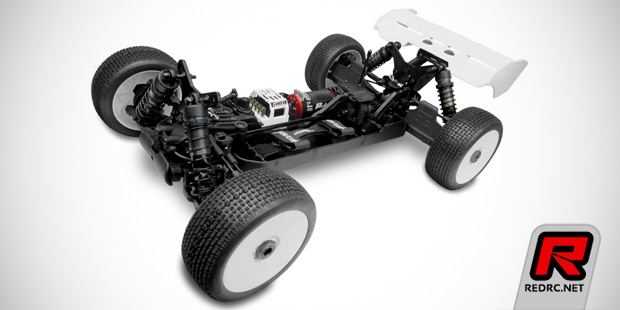 Tekno introduce the new EB48SL Super Light 1/8th scale racing buggy kit. Based on the SCT410.3 1/10th scale short course truck the buggy is a lightweight alternative to the somewhat heavy standard 1/8th buggies and ideal for tight and twisty indoor tracks. The buggy shares around 95 percent of parts with the SCT410.3 with all of the new improvements and features put into the truck are all present in the buggy, along with a couple others specifically for the 1/8th kit. Lightened differentials, a lightened driveline, and lightened aluminium parts are standard and used throughout. 16mm bore, aluminium threaded body, long travel shocks are standard and the updated SCT410.3 suspension geometry is standard as are a split centre diff mount and the lightened chassis. The buggy is designed for the use with Pro4 motors, brushless speed controllers and 2S LiPo battery packs to make for a much lower weight compared to its heavy 4S siblings and thus improved acceleration, corner speed and jump handling.
Click here to view more photos
Wednesday, April 1, 2015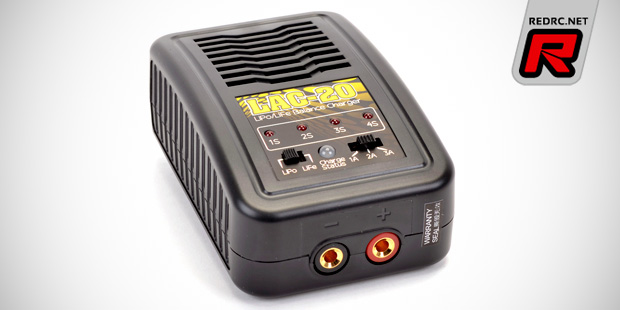 The Core RC LAC-20 is an economic, high quality 100-240v AC balance charger, designed for charging LiPo and LiFe batteries from 1 to 4 cells. The circuit power is 20W and the charge current is selectable from 1A to 3A. The Charger includes a charge lead with 4mm connectors and UK plug input lead.
Click here to view the specifications and more photos
Tuesday, March 31, 2015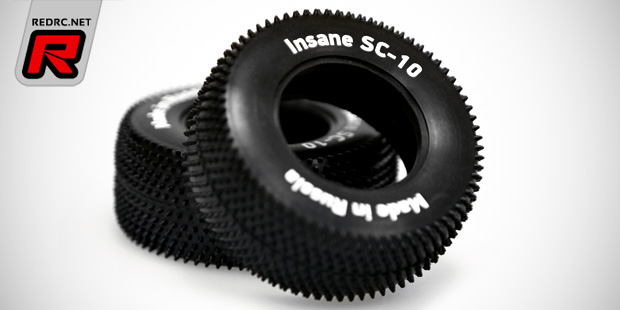 Russian company Insane-RC introduce the new Carpet Fighter 1/10th scale short course truck tyres and a line of foam inserts. Starting with the tyre, it is developed for high-grip indoor carpet racing and it sports specially designed inner ribs for improved carcass stiffness which makes for much better stability especially in high-speed corners as the ribs minimise the gab between the tyre and the wheel. The tyres are made in Russia from 100 percent natural rubber which is meant to stay consistent even in freezing weather conditions which can be important when racing on outdoor carpet or astroturf tracks. Also new are foam inserts for all Carpet Fighter tyres. Available in three different hardness of standard, hard and super hard the cut inserts are ideal for carpet racing.
Click here to view more photos
Tuesday, March 31, 2015