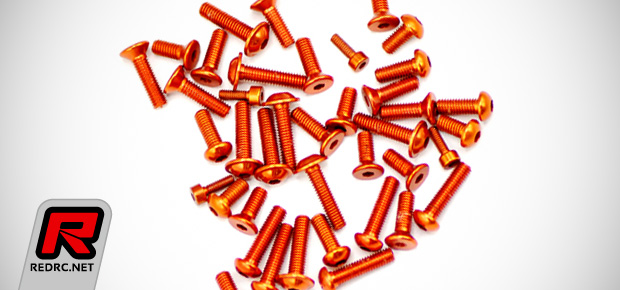 Serpent introduce an orange anodised aluminium screw set for the Viper 977 1/8th on-road kit. Targeting areas of less stress such as the top deck and rear bulkhead the screws reduce the overall weight of the car while adding some visual impact. Included in the 40-piece set are various flathead, button head and cap head screws.
Source: Serpent [serpent.com]
Thursday, November 27, 2014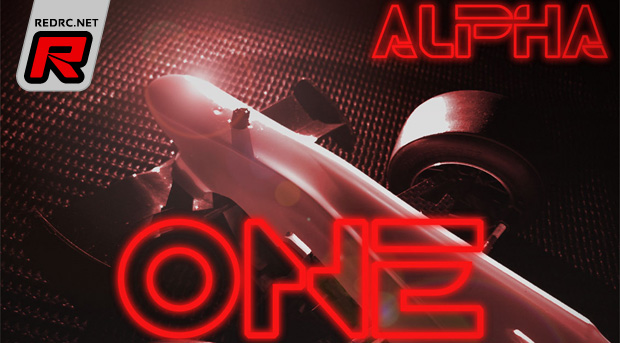 Alpha is a new brand from Italy and the first product to hit the market is the 'One' 1/10th formula kit. No details are known yet but we bring you updates as soon as first information surfaces.
Source: Italtrading [italtrading.it]
Thursday, November 27, 2014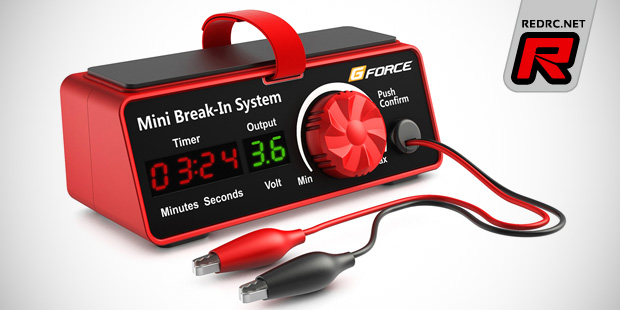 GForce introduce the Mini Break-in system for mini and micro-size brushed motors. Designed for the use with Tamiya's Mini 4WD series of "slot cars", the system is also usable for the brushed motors found in Kyosho's Mini-Z or HPI's Micro RS4 line of vehicles. The motor run-in system is housed in a sturdy case with a jog dial to adjust the output voltage and also a timer that stops the run-in process after a certain time. A non-slip foam pad and a velcro strap prevent the chassis or motor from moving around and the break-in device is powered by four AA-size batteries or an optional power supply.
Click here to view the specifications and more photos
Thursday, November 27, 2014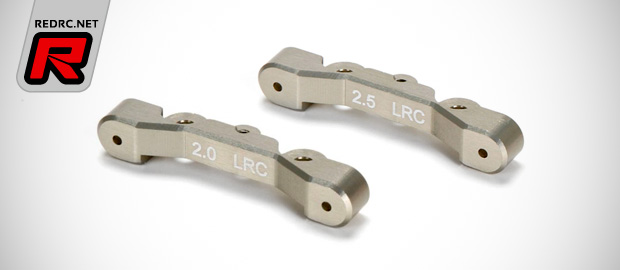 Available now from TLR and made for the 22-4 4WD buggy are two new rear pivot blocks. Coming in low roll centre specification and with 2.5 and 2.0 degree toe-in setting the blocks are made to free-up the rear end of the buggy compared to the standard 3.0 degree part. CNC-machined from aluminium and coming gun metal anodised the 2.5 degree part is best used on medium bite surfaces while the 2.0 degree part helps to make the buggy rotate better in and out of turns on very high-bite tracks. Source: TLR [tlracing.com]
Thursday, November 27, 2014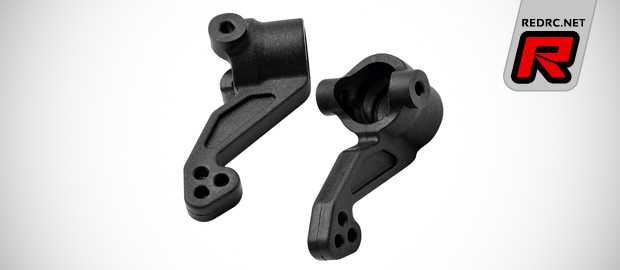 Team C have more hard compound suspension parts available for the TC10 touring car kit. Following reinforced front and rear lower A-arms and C-hubs the company will soon also release hard steering knuckles and rear hubs. The parts come in handy when racing in high ambient temperatures or on high-bite tracks as the special composite material tends to flex less, resulting in a more precise steering feeling and improved rear traction. The suspension parts come as pairs and are direct replacements with the steering knuckles also offering an updated geometry with new steering Ackermann settings and added arm length.
Click here to view the rear hubs
Thursday, November 27, 2014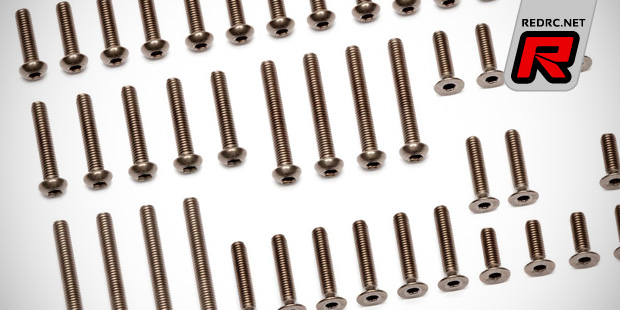 New from Team Associated and made for the B5 and B5M are two new titanium screw sets. Containing 66 (B5) or 83 (B5M) high-quality fasteners the sets reduce the overall weight of the buggies while adding some bling and strength at the same time. The various button and flathead screws are also available separately as 4-piece sets to outfit other cars, buggies and trucks.
Source: Team Associated [teamassociated.com]
Thursday, November 27, 2014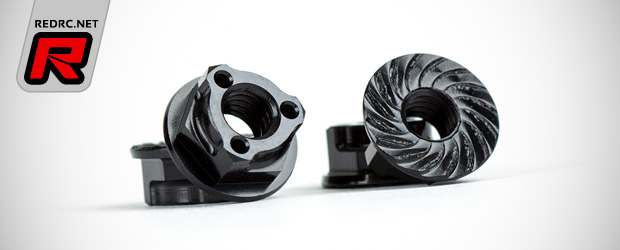 Avid introduce the Triad M4 wheel nuts for the use with most 1/10th scale vehicles. The lightweight nuts weigh in at only 0.3g per piece and although they sport a unique 3-corner design they can be cranked down with force when a good quality nut wrench is used. Serrations ensure the nuts stay in place while the available colours of black, blue, orange and red let you highlight your drive. The nuts come in sets of four including an Avid mini decal sheet.
Click here to view the colour variants
Thursday, November 27, 2014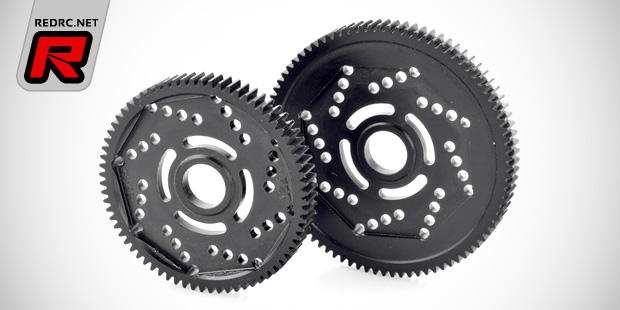 New from Revolution Design Racing Products come updated spur gears for the use with Team Durango's 1/10th scale off-road vehicles. The redesigned and wider Revolution2 gears offer improved durability compared to the previous spurs. The increased contact patch with the pinion is especially helpful when using low-turn modified motors while offering exceptional efficiency for stock spec classes. All gears feature machined venting and weight reducing holes to minimise heat build-up when running a soft slipper setting and they come with engraved size markings for easy identification. The gears are available as Stock racing 72T and Modified racing 87T variant.
Source: RDRP [revolution-rc.com]
Wednesday, November 26, 2014