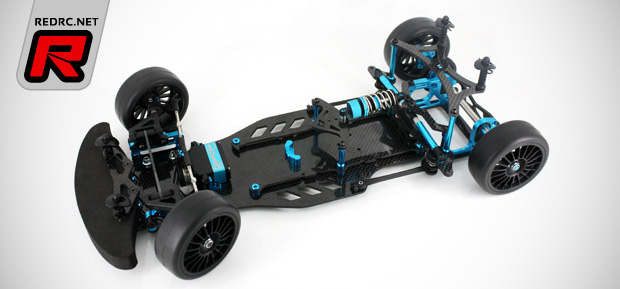 New from Teamsaxo comes the GT-500 1/10th pan car kit for rubber tyres. The rear wheel drive chassis is basically a World GT car but tweaked towards the use of standard touring car wheels in combination with 190mm touring car bodies. The car is based on a carbon fibre chassis that accepts both standard and shorty LiPo packs and it features a large volume centre shock absorber, dual tube side dampers and a highly adjustable front end. Also included in the kit, that will become available in mid-September, is a heavy-duty ball differential and a steel rear axle.
Click here to view more photos
Monday, September 1, 2014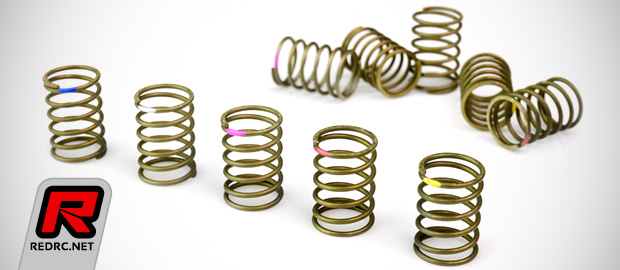 Muchmore in cooperation with X-Gear introduce the new Flex Spring G8 1/10th electric touring car springs. They offer a "standard" length of 25mm and an oversize diameter of 13.5mm while being available in five different rates of C2.4 up to C2.8 to cover the needs of both asphalt and carpet racing. Developed and tested with World Champions such as Marc Rheinard, Jilles Groskamp and Naoto Matsukura the springs make for improved corner speed and a more linear feel on all touring cars that use 24mm to 25mm shocks. For easy identification the titanium colour springs are colour coded.
Source: Muchmore [muchmoreracing.net]
Monday, September 1, 2014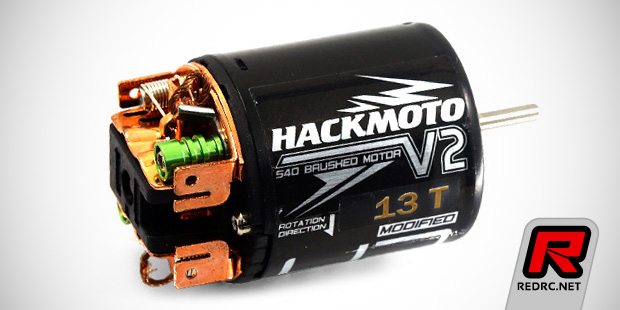 Yeah Racing introduce the new Hackmotor V2 540-size brushed motors for all die-hard "vintage" technology fans. Coming in several winding options, such as as a mild modified 13T and a spec racing 23T variant, there are also three very high turn 35T, 45T and 55T motors available. All feature black cans with high-strength magnets, vented motor heads with large solder tabs and cooling towers for the brushes as well as dual ball bearings. The motors are fully rebuildable and available now.
Source: Yeah Racing [yeahracing.com]
Monday, September 1, 2014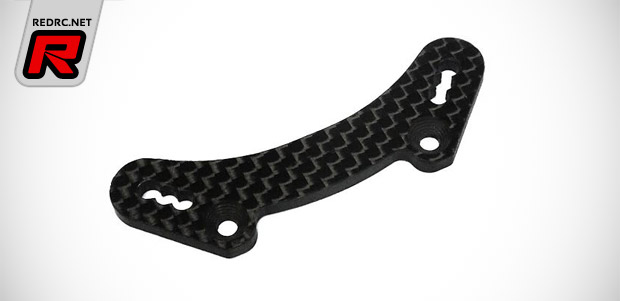 New from KM Racing for the H-K1 Evo 3 200mm chassis is this optional 3mm carbon front shock tower. The new tower offers more more shock positions for a wider range of adjustment as well as helping to increase the flex on the front of the car which gives the car more steering. You can now also use the same shock shaft front and rear with this new tower.
Source: KM [km-rc.com]
Saturday, August 30, 2014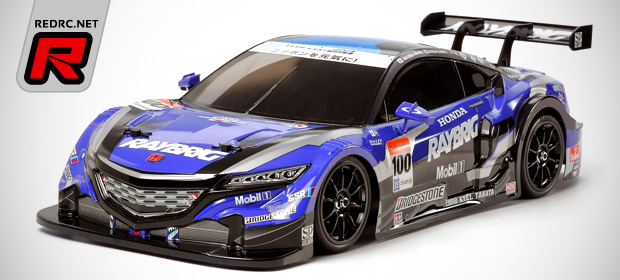 Tamiya announce the release of the Raybrig NSX Concept-GT kit on the TB-04 chassis. The kit is based on a shaft-driven chassis, the differentials inside the gearboxes are newly designed as they utilize a sealed gear differential system whereby the internal gears movement is controlled by different viscosity differential fluids. The double-wishbone suspension system makes use of the same short reversible type that has been used on the TB-03, TA-05 Version II, TA-06 and the TRF416 and 417 World Championship machines. The TB-04 also incorporates the IFS inboard front suspension whereby the front shocks are positioned horizontally and low to the chassis, so that low profile sports car body shapes can be accurately reproduced without losing any realistic scale appearance. Included in the kit is a clear NSX Concept-GT shell with full decal sheet.
Source: Tamiya [tamiyausa.com]
Friday, August 29, 2014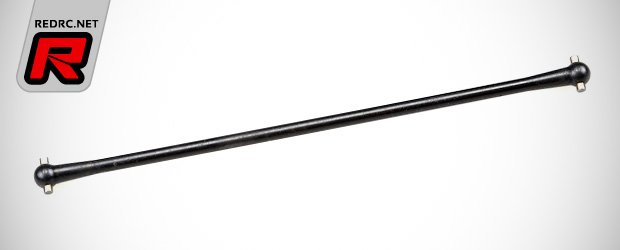 New from JQ Products come steel centre dogbones for THEeCar 1/8th E-buggy. Made to replace the standard aluminium dogbones, the parts offer improved durability when running extreme power setups or on tracks with very high traction and/or large jumps. The driveshafts are a lot less prone to bend under heavy loads and available now.
Click here to view the rear dogbone
Friday, August 29, 2014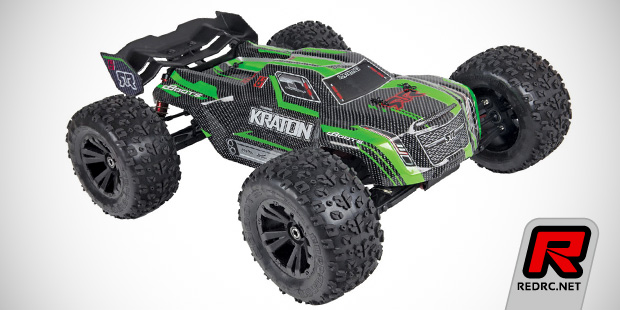 The Kraton 6S BLX speed monster truck is Arrma's second 1/8th scale kit following the introduction of the Typhon 6S BLX buggy. The truck builds on a black anodised aluminium chassis plate and features a heavy duty 3-diff drivetrain, long suspension components, aluminium big bore shock absorbers and front and rear anti-roll bars from stock. Universal driveshafts transfer the power of the 6S compatible sensorless brushless motor to the multi-spoke rims with dBoots MT tyres. All electronic components such as the high-torque steering servo and the 180A speed controller are full waterproof while being protected by an inner roll cage at the same time. The truck comes ready-to-run including a 2.4GHz radio system and a pre-decorated bodyshell with a green/carbon or blue livery.
Click here to view more photos
Friday, August 29, 2014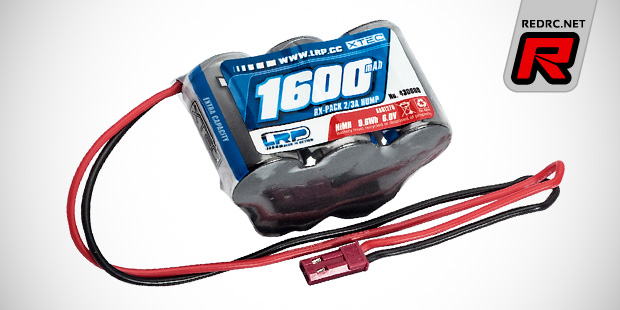 LRP have new receiver and 1/18th micro battery packs available. Starting with the receiver packs, the XTEC 2/3A NiMH batteries are available in straight or hump configuration and with your choice of JR/universal or BEC compatible plugs. The 5-cell packs are built using high capacity 1600mAh cells and are usable for on-road and off-road applications alike.
Click here to continue reading
Friday, August 29, 2014