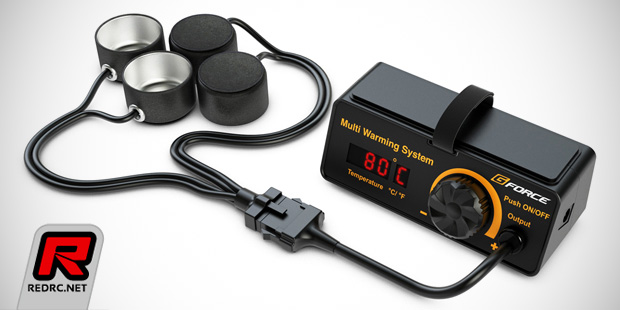 Japanese company GForce introduce the Multi Warming System for Mini-Z-sized mini and micro cars. The system consists of a compact main unit with LC display and a dial for the menu operation and it is powered by 11 to 18VDC input. The included set of alloy cups for the tyres offers individual temperature sensors and 26.4mm reducers to adapt the system to a range of tyre diameters. The unit offers a temperature range of 20°C up to 100°C (68°F-212°F) and a 30 minute safety timer prevents the tyres from becoming cooked.
Click here to view another photo
Friday, April 17, 2015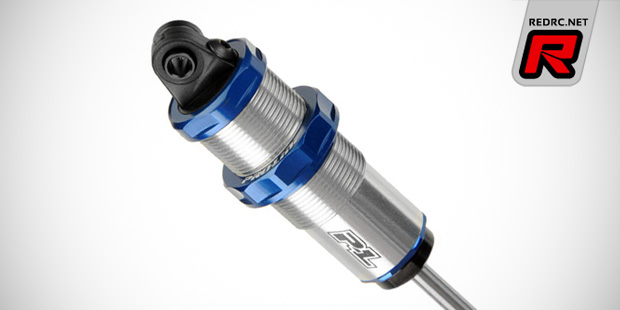 Pro-Line have introduced 1/10th buggy versions of their Pro-Spec high-performance shock absorbers. Previously only available for 1/10th short course trucks the shock Pro-Spec dampers now also come for today's most popular buggies. They are of a 12mm Big Bore design with a single low friction X-ring seal while the pistons and shaft guides are made from smooth white Delrin for low stiction. The threaded aluminium bodies house 3.5mm thick shock shafts with hard chrome coating, just like full scale racing shocks. The shocks also feature an easy access bleeder cap screw for consistent shock builds every time and each pair includes three different piston options of 1.4, 1.6 and 1.8 sizes as well as a blank piston for drilling to a custom size. Custom shock tightening tools and optional shock limiters are also included. The dampers accept most 12mm big bore buggy springs and included are also several upper and lower shock pivot balls as well as optional +2, +4 and +6mm spring perches to fit a wider range of vehicles right out of the box. Coming as separate front and rear sets the shocks are known to fit the Team Associated B5, B5M and B44.3, the Kyosho RB6 and ZX-6, the TLR 22 2.0 and 22-4 as well as the Yokomo B-Max2 and B-Max4.
Click here to view more photos
Friday, April 17, 2015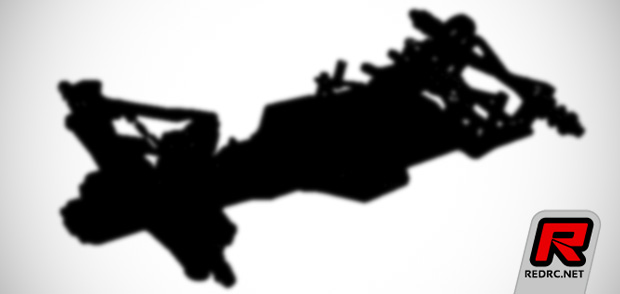 Tamiya is busy adding more new kits to their release list of items that will be on show at the forthcoming Shizuoka Hobby Show. Beside a new (mid motor?) 1/10th 2WD competition buggy we will also get to see the TRF102 formula kit. Rumours have it that the vehicle sports a new-type T-bar rear suspension which is meant to be better suited for rubber tyre formula racing, as it becomes more and more popular these days. The redesigned chassis is likely to see a floating battery mount to allow for improved flex, again to try and extract the maximum grip from rubber tyres while allowing for more battery and electronic layouts at the same time. It is also understood that the front end received a revision, possibly to allow for an improved adjustability compared to the TRF101. More information about Tamiya's latest formula kit should become available in time for the Shizuoka show in mid-May.
Source: Tamiya [tamiya.com] & Kentech Blog [kentech.blogs.se]
Friday, April 17, 2015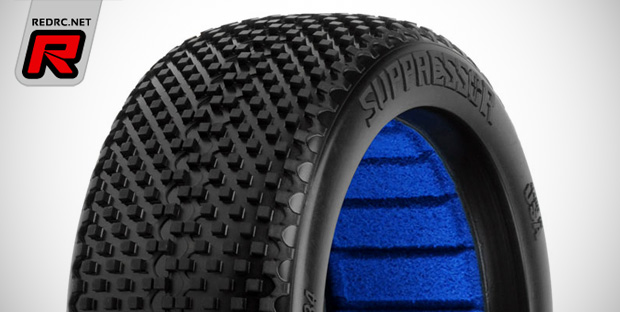 Pro-Line introduce the Suppressor 1/8th off-road tyre for 1/8th buggies and truggies. The company's latest race tyre was designed specifically for medium packed to loose outdoor tracks. The tread design takes inspiration from tyres like the Hole Shot, Lock Down and Tazer. The tyre features a smooth transition from the sidewall to the tread to prevent catching the sharp edges in the track, which can cause violent roll overs and lost time. The long centre bars on the Suppressor will provide massive forward bite and have a Hole Shot style relief cut for added side to side tread flex. Below the centre tread is reinforcement webbing that mimics the outside pattern for a cohesive Suppressor look. The buggy tyre will become available in X3, X4, M3 and M4 compounds with the VTR truggy variant coming in X3 and M3 rubber.
Click here to view the truck tyre
Friday, April 17, 2015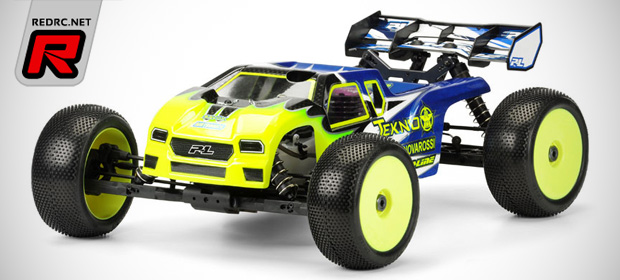 Tailor-made for Tekno RC's NT48 1/8th scale nitro truggy is Pro-Line' latest Enforcer-seried bodyshell. From the mind of Ty Tessmann and inspired from the success of the Type-R buggy body, the Enforcer has a meaner and more angular front end look with swooping roof and bed sections for improved airflow and high-speed stability. The hood of the body is steeper to create more downforce over the front wheels for more steering and faster lap times. On top of that the body is meant to be more durable than the kit body, allowing you to hit the track harder. As usual the body comes made from high-quality clear Lexan material and including window masks and decal sheets.
Click here to view more photos
Friday, April 17, 2015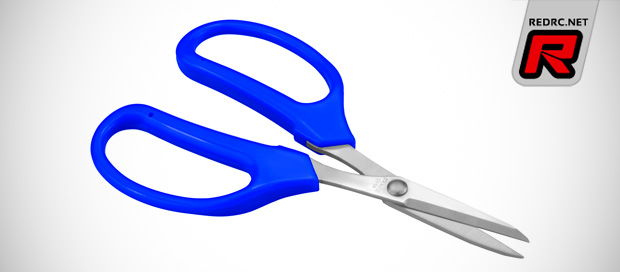 Coming from JConcepts are the Dirt Racing Products Dirt Cut precision scissors. Trusted by Brian "Dirt" Kinwald they come in handy while building prototype tyres, mounting bodies, wings and all the detailing involved in building a race vehicle. The Dirt Cut scissors have met the rigorous demands of the legendary racer and they feature stainless steel blades and a soft, contoured grip with blue ergonomic handles.
Source: JConcepts [jconcepts.net]
Thursday, April 16, 2015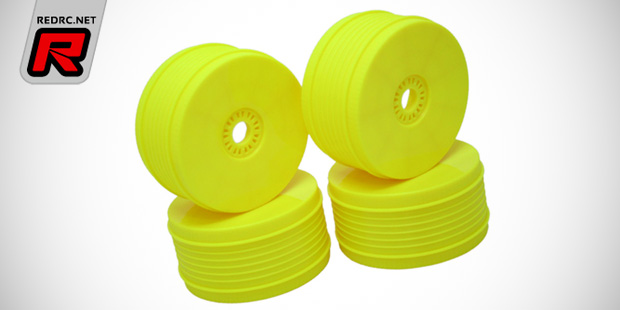 Modelix introduce new Procircuit wheels and closed cell inserts for 1/8th scale buggies. Starting with the wheels, the PCX rims are of a new lightweight design, scrubbing around 20 percent of weight compared to the previous wheels for a lower rotation mass and faster acceleration. Made from a different material the rims also flex more which improves traction in low-grip conditions as well as jump landing. Radial ribs help to keep the foam insert in place while a new glue catch makes for easier and tidier tyre gluing. The wheels are available in sets of four in white or fluorescent yellow colour.
Click here to continue reading
Thursday, April 16, 2015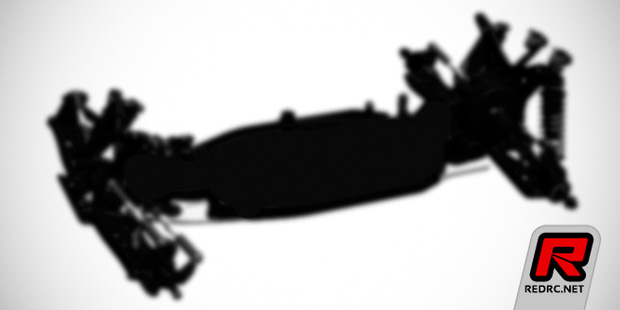 Tamiyablog have revealed that Tamiya is currently working on the successor of the TRF201XM 2WD off-road buggy that won the iconic manufacturer the runner-up spot at the 2013 IFMAR Worlds. With this year's event being held on home soil Tamiya clearly focusses on bringing home the title. No information or images of the TRF211XM are available as of now but the buggy will make a (first) public appearance at the forthcoming Shizuoka Hobby Show that will be held from the 14th to 17th of May. We bring you more information as soon as they become available.
Source: Tamiyablog [tamiyablog.com]
Wednesday, April 15, 2015