Motiv RC's new Black Out charge harness is all-black to match any colour pit station. It uses the patent pending TQ Wire 4 to 5mm step bullet-type connectors, allowing to charge 4mm or 5mm bullet plug packs with the same lead. The ends are colour coded at the bullet's using shrink wrap to designate positive and negative polarity. It also boasts 200 degree Celsius wire that allows to charge at higher amps if desired and at 2 feet long it allows to charge out of the way to keep the pit area clean. The harness also features extra length added to the most common XH balance plug which allows to reach the balance port without putting added stress on the wires.
Source: Motiv RC [motivrc.com]
Tuesday, July 28, 2015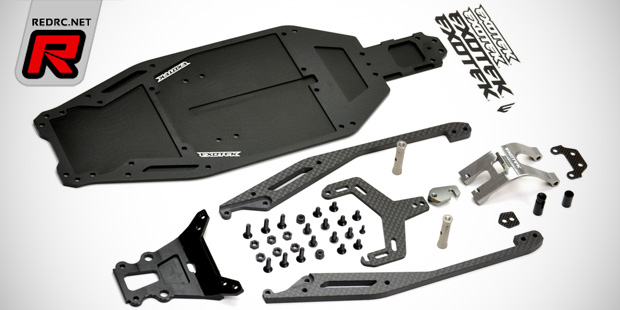 Coming from Exotek and made for the TLR 22 and 22 2.0 are two new mid motor chassis sets. Available in an aluminium and a carbon fibre variant the chassis allows for a range of battery layouts including the standard inline and a new lateral shorty position with the latter making the car easy to drive fast. The 3mm 7075 aluminium chassis variant will offer the most stability, traction and the lowest centre of gravity while the carbon fibre variant is very light of weight and very responsive. Both sets make use of new 5mm carbon side rails, they utilise a special easy access carbon fibre LiPo battery mount and the alloy gearbox brace is positioned further back to allow improved rearward battery positioning. The included, machined 7075 alloy nose plate is used for durability reasons and allows inexpensive chassis swaps between alloy and carbon fibre. Due to the larger footprint chassis the conversion requires a Kyosho RB6 compatible bodyshell for better battery clearance.
Click here to view more photos
Tuesday, July 28, 2015
Sweep Racing have introduced the all-new Evo16 multi-spoke rim for 1/8th GT vehicles. Designed to comply with the IFMAR rules the 16-spoke wheel offers a very realistic look, large 5mm venting holes and it is made from race-proven black or white colour ROK resin.
Source: Sweep [sweepracing.com]
Tuesday, July 28, 2015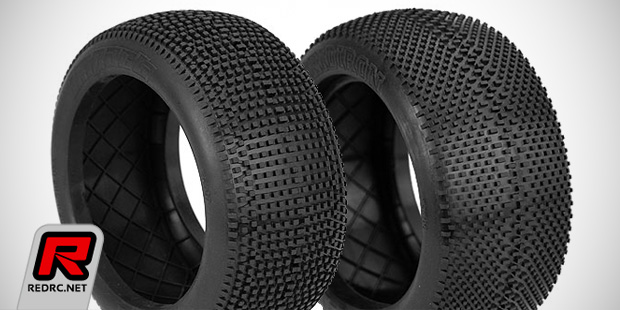 Coming soon from AKA are the Evo Gridiron and Evo Impact 1/8th truggy tyres in the new long wear compounds. The new long life rubber are available in a familiar Soft and Medium hardness and yield up to 50 percent longer tread life than standard compounds, making them ideal for today's demanding high-grip, high-speed, and abrasive tracks. The tyres are available as rubber including red inserts and pre-mounted on white or yellow Evo wheels.
Source: AKA [raceaka.com]
Tuesday, July 28, 2015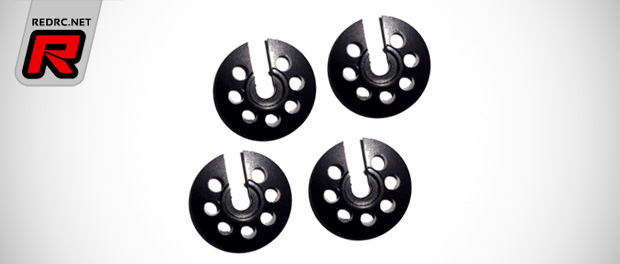 Capricorn have new lightweight spring retainers for their range of cars available. Machined from aluminium and sporting excessive milling the parts offer a low weight while being very durable at the same time. The black anodising helps to reduce wear and makes the parts more durable.
Source: Capricorn [capricornrc.com]
Monday, July 27, 2015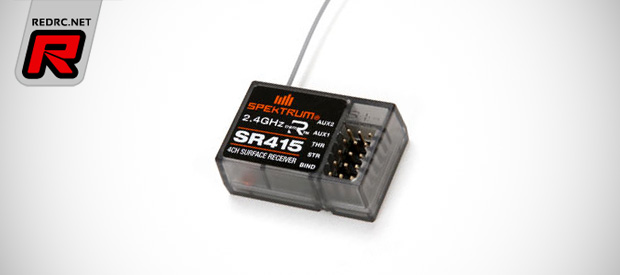 Coming in mid-August is Spektrum's latest sport receiver, the SR415 ideal for anyone wanting a robust 4-channel receiver that can handle the worst nature and the RF environment you can throw at it. It's built around frequency-agile DSMR technology that delivers superb range and response, especially in places where a lot of 2.4GHz systems are in use at once. This signal security is complemented by a fuel-proof case and a waterproof Reliakote coating that seals internal electronics from the elements and other corrosives like nitro methane and motor spray.
Click here to view the specifications
Monday, July 27, 2015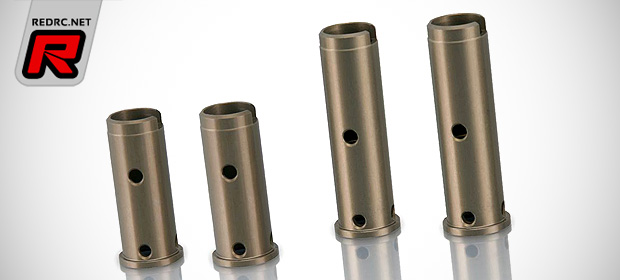 Shepherd have introduced new option parts for the Velox V8 in the form of hard-coated wheel axles that reduce the rotating mass by around 50 percent to improve the acceleration and overall handling of the car. The CNC-machined wheel axles are made from high-quality Swiss 7075 T6 aluminium which offers high strength and durability. A special hard-coating prevents the axles from excessive wear and an additional hole for the CVD pin simply doubles the lifetime. The axles are available separately or as a complete set with CVD driveshafts.
Source: Shepherd [team-shepherd.com]
Monday, July 27, 2015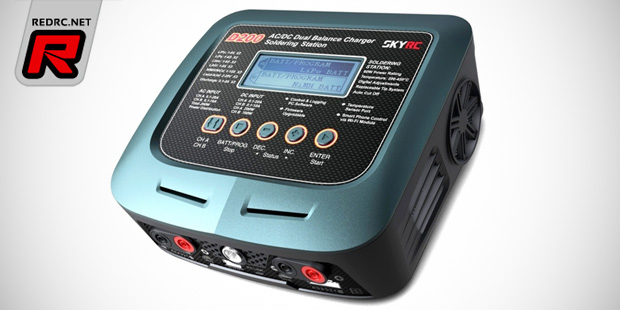 New from SkyRC comes the D200 dual output 200W AC/DC multi-chemistry charger with soldering iron output. Housed in a compact case the charger offers 5-button menu operation, a large back-lit display and it can handle up to 6S LiXX and up to 15 cell NiXX battery packs along 2 to 24V Pb batteries. The dual output design allows for up to 20A charge current on the main output and up to 10A on the secondary channel and as a novelty the device comes with a 60W soldering iron that can be plugged directly into the charger. The charger offers several features such as a built-in balancer, 20 charge/discharge profiles, a battery voltage meter, battery resistance meter, end voltage adjustment, a LiHV mode and the ability to perform software updates and remote controlling using SkyRC's Charge Master software. Included with the device come the 60W/450°C soldering iron, one pencil and one chisel soldering tip.
Click here to view the specifications and another feature
Monday, July 27, 2015