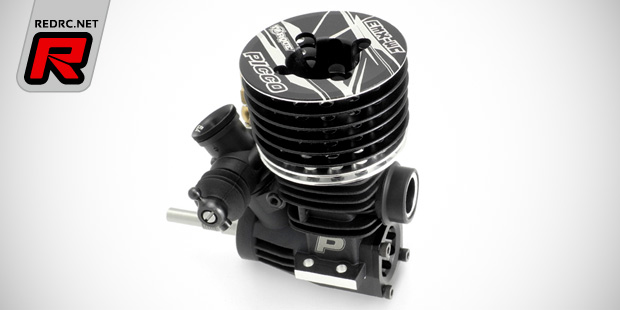 Picco introduce the Torque .12 EMX-WC Edomodified X-type World Championship replica Touring racing engine that has been developed with the upcoming 1/10th Nitro World Championships in mind. The engine is completely redesigned and comes with a new long stroke layout to deliver great power over the entire RPM range, good fuel efficiency, and improved mid-range acceleration. The front ball bearing has been replaced with a 7mm inner diameter one and the components have been "hand modified" by Edoardo Picco using his extensive experience. The engine features a balanced 12mm "turbo" silicone-filled crankshaft for improved fuel flow and reduced weight, a super aligned "knife edged" aerodynamic connecting rod, a hand finished hard chromed brass liner with tear-trop work on the ports, and a lightened CNC machined piston made from high percentage silicone alloy billet. Other parts used include a large size finned turbo combustion chamber insert for better heat dissipation, new ultra light weight cooling head with an extra fin, hand modified rear back plate for improved fuel flow, Swiss quality 12mm main bearing and a composite slide carburettor with 5.4mm venturi inserts.
Click here to view more photos
Saturday, November 1, 2014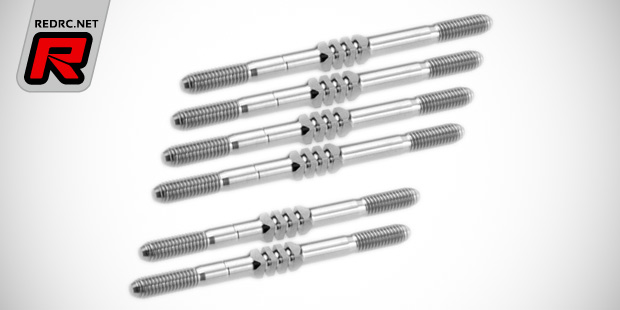 JConcepts introduction the Fin turnbuckle sets for the Team Losi Racing 22 2.0 and 22-4 buggies. The base of the shafts' design is centred around a .143″ titanium hex size which gradually tapers down into a 3.5mm thread base design which accepts the TLR HD ball-cups. The focus of the styling surrounds the lengthened adjustment hex area and the "finned" cuts that rotate about the centre. The turnbuckles are produced with left and right hand threads with the left being conveniently marked for easy orientation.
Click here to view more photos
Saturday, November 1, 2014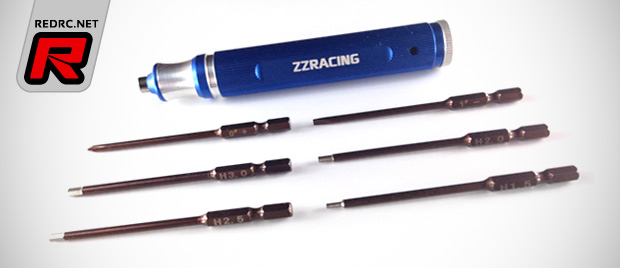 From ZZRacing come new quick release screw drivers with anodised aluminium handles. Coming with interchangeable 1.5mm, 2mm, 2.5mm and 3mm hex tool tips as well as a Philips and slotted blades the tools cover a wide range of applications. The hardened tool tips can be stored within the handle with the tool being available in black and blue colour.
Click here to view another photo
Saturday, November 1, 2014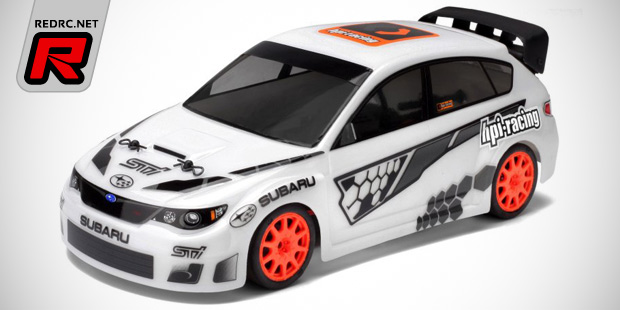 HPI Racing's Subaru WRX STI Global RallyCross bodyshell is now also available in a clear version, allowing to create own paint schemes. The body ships with a large flexible vinyl decal sheet for detailing, including window lines, headlights, grilles, tail lights, HPI logos and several other details. A convenient overspray film is included, as well as vinyl window masks to make painting quick and easy. To make mounting the body simple, an instruction sheet is included and the body, that is made for a 150mm wheelbase chassis, has dimple marks for drill locations.
Click here to view more photos
Friday, October 31, 2014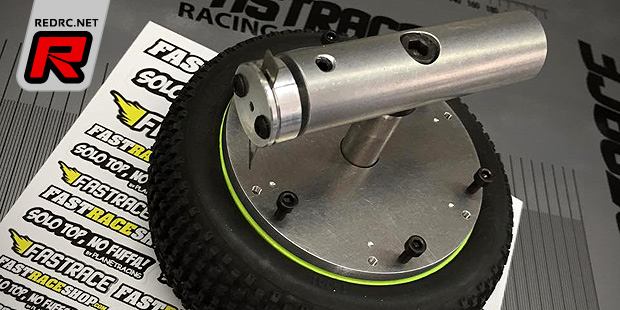 From Fast Race and made to cut 1/8th buggy tyres off their wheel is this tyre cut device. The simple yet clever tool is usable with most of today's 1/8th rims, made of sturdy aluminium and it makes re-using rims easier. An adjustable holder takes a standard scalpel blade so no unusual blades are needed once they need to be replaced. Using the device is pretty simply as you can see from the video that can be found after the break. The tyre cutter will become available by beginning of November.
Click here to view a video of the tyre cutter in action
Friday, October 31, 2014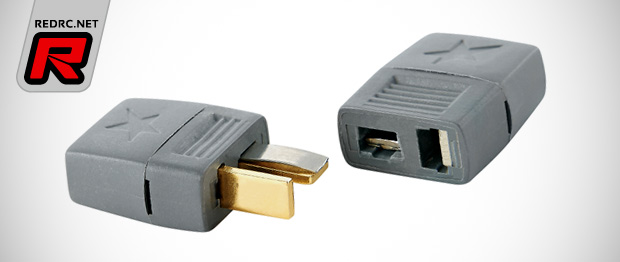 New from Hobbico come the Star Plug T-type high-current connectors. Compatible with the iconic Deans Ultra Plug they sport an updated design that does away with the need to use shrink tube on the exposed terminals as they are covered by a snap-on back cap cover. A tapered shape and grip strips make for fast and easy separation of the male and female part while gold-plated male terminals allow for excellent conductivity and nickel-plated female terminals improve wear resistance and life. The plugs are usable with up to 12AWG wire when using the back covers and with thicker 10AWG wire without covers.
Click here to view another photo
Friday, October 31, 2014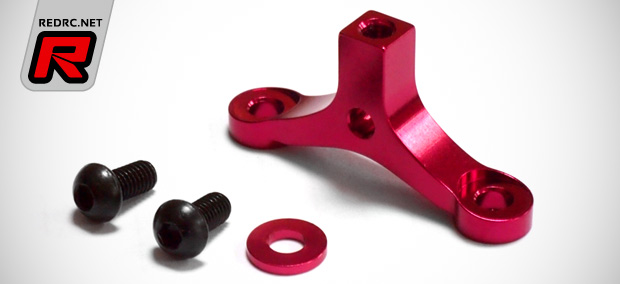 T.O.P. introduce this optional steering post mount for the Sabre S4 touring car kit. Machined from aluminium and coming red anodised the part mounts atop the steering bellcranks and allows to stiffen the front end of the chassis by coupling the mount and the top deck. Included comes mounting hardware and a spacer that places between the Y-shaped mount and the top deck.
Click here to view the part in place
Friday, October 31, 2014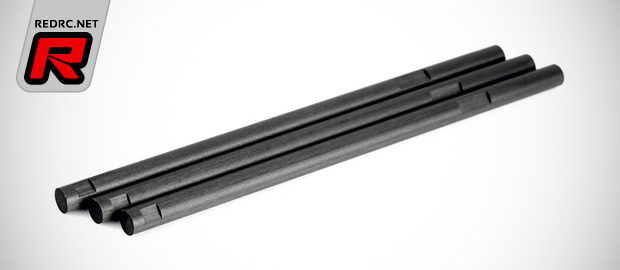 New from Beamcat come 3-piece sets of carbon fibre rear axles for the Tamiya F103 and F104 formula chassis. Made from high quality carbon material the precision ground shafts are light of weight yet durable and they reduce the rotation mass of the rear axle assembly for improved performance especially when running high-turn stock motors.
Click here to view the F104 specific shafts
Friday, October 31, 2014