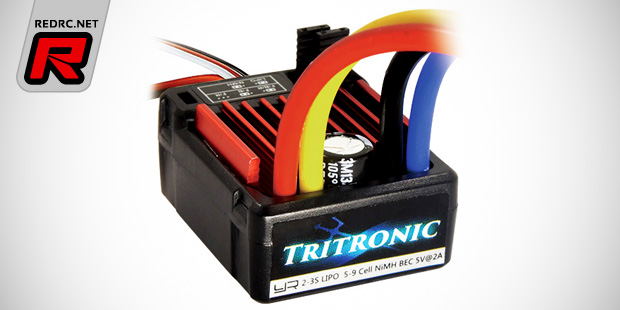 Along with the release of their Hackmoto V2 brushed motors Yeah Racing also introduce a suitable speed controller in the form of the Tritronic 60A ESC. Made for 1/10th scale applications with 2S to 3S LiPo packs or 5 to 9 cell NiMH batteries the speed controller features dust and water protection, a 5V/2A BEC system, and three running modes including FWD/Brake and FWD/Brake/Reverse. With its 60A rating the speedo allows to run brushed motors down to 12T with a 2S LiPo pack and it will become available separately or as a combo set including a Hackmoto V2 brushed motor.
Source: Yeah Racing [yeahracing.com]
Tuesday, September 2, 2014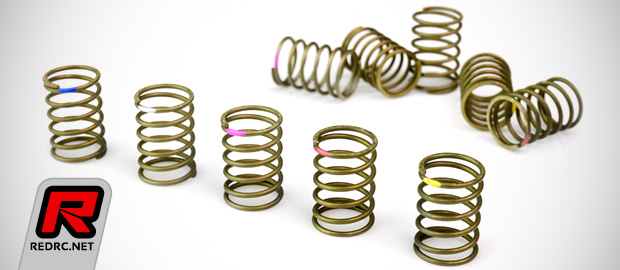 Muchmore in cooperation with X-Gear introduce the new Flex Spring G8 1/10th electric touring car springs. They offer a "standard" length of 25mm and an oversize diameter of 13.5mm while being available in five different rates of C2.4 up to C2.8 to cover the needs of both asphalt and carpet racing. Developed and tested with World Champions such as Marc Rheinard, Jilles Groskamp and Naoto Matsukura the springs make for improved corner speed and a more linear feel on all touring cars that use 24mm to 25mm shocks. For easy identification the titanium colour springs are colour coded.
Source: Muchmore [muchmoreracing.net]
Monday, September 1, 2014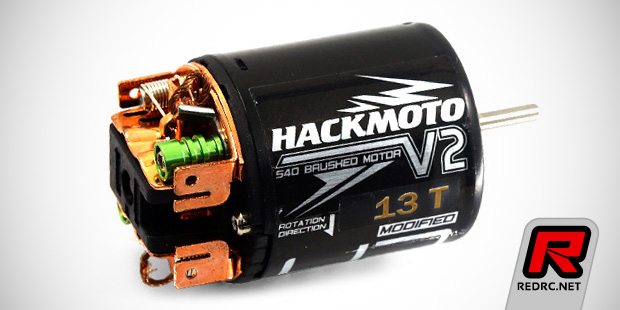 Yeah Racing introduce the new Hackmotor V2 540-size brushed motors for all die-hard "vintage" technology fans. Coming in several winding options, such as as a mild modified 13T and a spec racing 23T variant, there are also three very high turn 35T, 45T and 55T motors available. All feature black cans with high-strength magnets, vented motor heads with large solder tabs and cooling towers for the brushes as well as dual ball bearings. The motors are fully rebuildable and available now.
Source: Yeah Racing [yeahracing.com]
Monday, September 1, 2014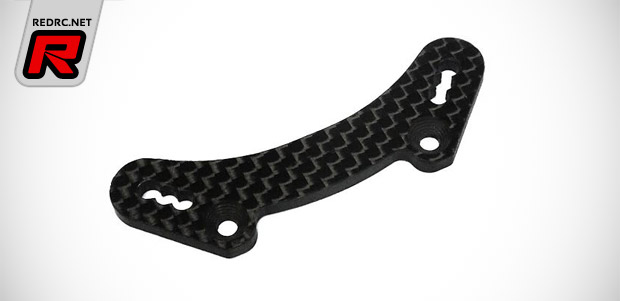 New from KM Racing for the H-K1 Evo 3 200mm chassis is this optional 3mm carbon front shock tower. The new tower offers more more shock positions for a wider range of adjustment as well as helping to increase the flex on the front of the car which gives the car more steering. You can now also use the same shock shaft front and rear with this new tower.
Source: KM [km-rc.com]
Saturday, August 30, 2014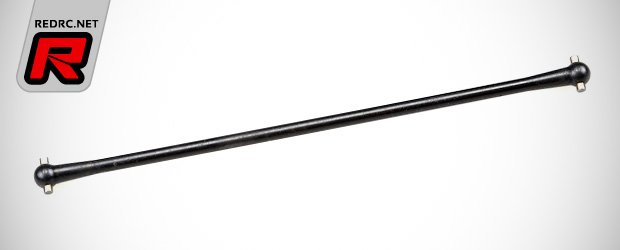 New from JQ Products come steel centre dogbones for THEeCar 1/8th E-buggy. Made to replace the standard aluminium dogbones, the parts offer improved durability when running extreme power setups or on tracks with very high traction and/or large jumps. The driveshafts are a lot less prone to bend under heavy loads and available now.
Click here to view the rear dogbone
Friday, August 29, 2014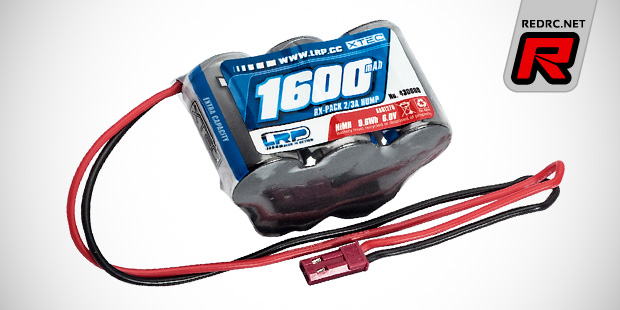 LRP have new receiver and 1/18th micro battery packs available. Starting with the receiver packs, the XTEC 2/3A NiMH batteries are available in straight or hump configuration and with your choice of JR/universal or BEC compatible plugs. The 5-cell packs are built using high capacity 1600mAh cells and are usable for on-road and off-road applications alike.
Click here to continue reading
Friday, August 29, 2014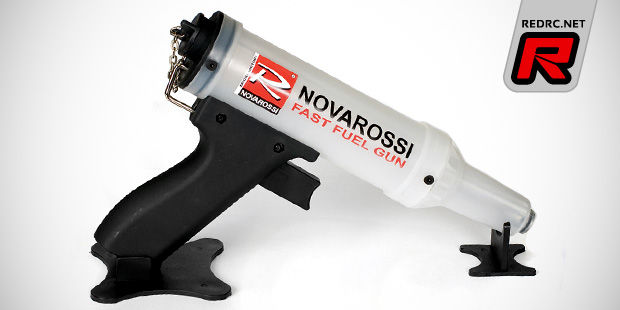 Available from mid-September is Novarossi's new Fast Fuel Gun. Lighter and offering a higher flow rate the fuel gun helps to speed-up refuelling for faster pit stops. Included with the fuel gun come two suitable stays to place the gun on when not in use.
Source: Novarossi [novarossi.it]
Friday, August 29, 2014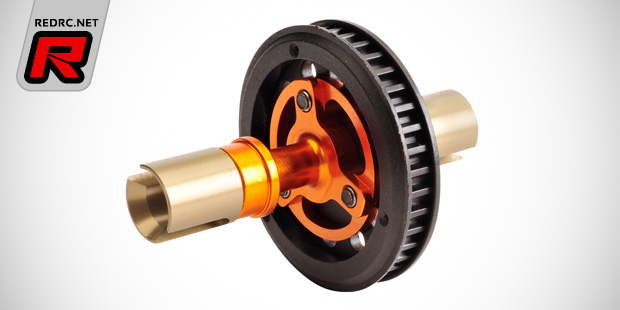 Team C Racing introduce two new option parts for the TC10 touring car in the form of an aluminium front spool and a one-way axle. Both axles make use of orange aluminium bodies and metal outdrives, they come including a new diff gear and the one-way also includes a pair of ball bearings. While the solid axle is a direct replacement for the kit's composite assembly the front one-way is a tuning option to adjust on and off-power steering.
Click here to view the front one-way axle
Friday, August 29, 2014