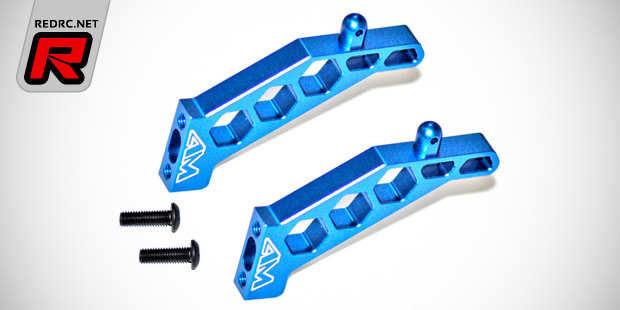 Arrowmax now have an aluminium wing mount set for the Yokomo B-Max4 buggy available. The mounts are machined from 7075-T6 aluminium and sport Arrowmax' own honeycomb design to match the remainder of the company's Yokomo aftermarket parts. The blue anodised mounts offer improved stability over the kit's plastic mounts and also give a special factory look.
Source: Arrowmax [arrowmax-rc.com]
Thursday, July 31, 2014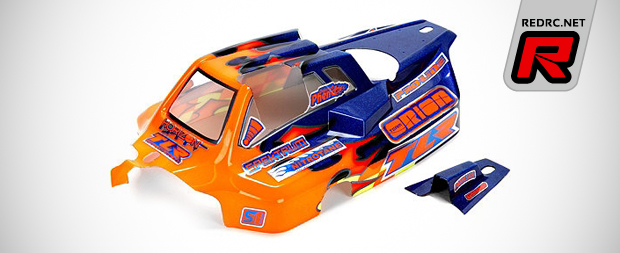 Available from mid-August is Team Losi Racing's latest bodyshell for the 8ight 3.0 nitro off-road buggy. Offering a very radical cab forward design the body is meant to give more overall downforce, improved steering and more overall stability. An optional rear fin provides added tuning options by giving the buggy increased side bite. The pre-cut body comes clear, including window masks and mounting hardware for the rear fin.
Source: TLR [tlracing.com]
Thursday, July 31, 2014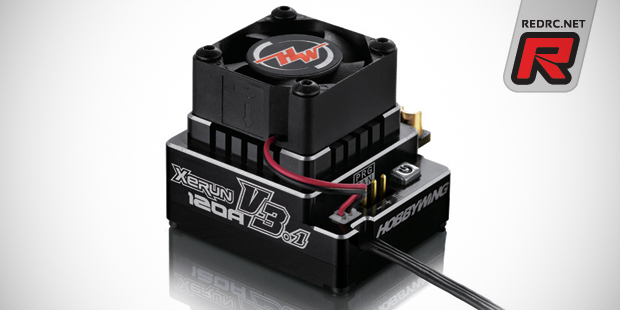 After more than half a year of development and testing, Hobbywing announce the latest firmware release for their flagship Xerun V3.1 car series controller. The new "V3.2_140627_Beta" firmware offers improved bottom end feel with lower motor temperatures. Development has also focused on improving the brake operation when running super fast boosted programs. Brake linearity is retained whilst still providing exceptional brake power. World Champion team drivers Atsushi Hara and Andy Moore have both helped developing the new firmware, and highlight the improved feel throughout the throttle and brake profiles.  The latest firmware version is available for download here.
Source: Hobbywing [hobbywing.com]
Thursday, July 31, 2014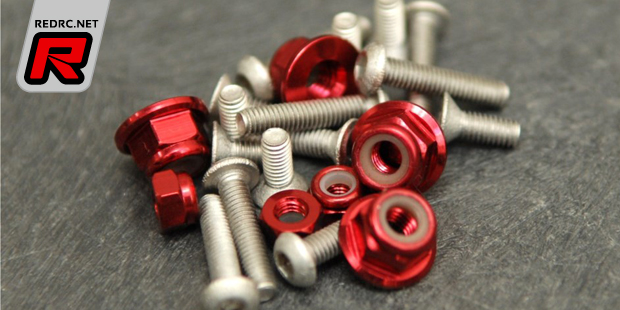 Following the weight reduction kits for Team Associated B5 and TLR 22 vehicles, ST Racing Concepts now also have nuts & bolts kits for several Kyosho 1/10th scale off-road buggies and trucks available. The kits include titanium screws that are coming in at about half the weight of their steel counter parts while the supplied aluminium lock-nuts are less than half the weight of the steel ones, virtually cutting the weight of the vehicle's hardware in half. The hardware kits are available for the RB6, RT6, SC6, SC-R and ZX-6 with the 2WD packs including screws for both mod and rear motor configuration.
Source: STRC [teamstrc.com]
Thursday, July 31, 2014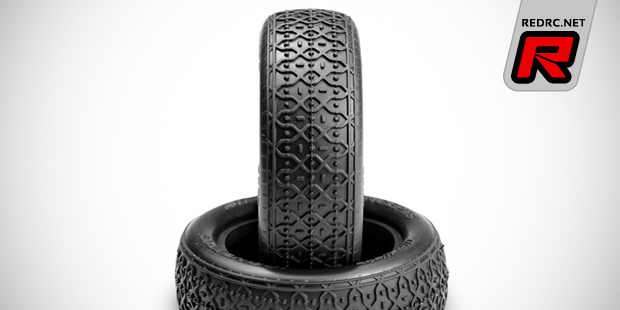 JConcepts popular Dirt Webs tyre is now also available in the "soft outdoor" red compound that debuted at the 2014 Cactus Classic. The new compound works alongside the blue, however, it is much more friendly in warm/hot conditions as seen at outdoor events, providing more stability and better reaction for quicker laps. The red is not a replacement for any compound but used as an alternative in warm and hot weather conditions and abrasive tracks it is available for the 2WD front, 4WD front and 2WD/4WD rear Dirt Webs.
Click here to view more photos
Wednesday, July 30, 2014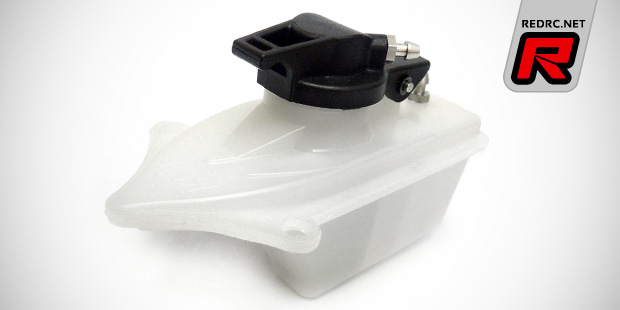 KM have a new option part for the H-K1 Evo3 200mm nitro on-road car available in the form of this fuel tank. It offers a stronger spring for the cap, a new internal fuel filter and a reinforced tank body and cap mount. Also new is a cap pivot pin that now sports an E-clip support. The tank is a direct replacement for the stock part.
Source: KM [km-rc.com]
Wednesday, July 30, 2014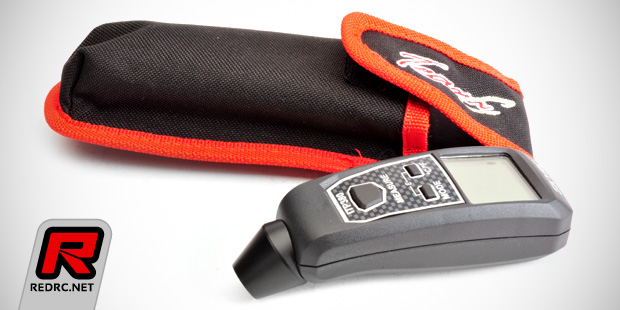 Team C now have an infrared temperature gun available. The device offers a large LC display and a specially shaped sensor head that helps to insert the gun into the engine's cooling head for precise temperature measurement in the glow plug area. While being of good use for nitro racers, the gun also comes in handy to control the temperature of electric motors and speed controllers as well as tyres and electric equipment. The gun comes with a handy Team C branded transportation bag.
Source: Team C [teamcracing.net]
Wednesday, July 30, 2014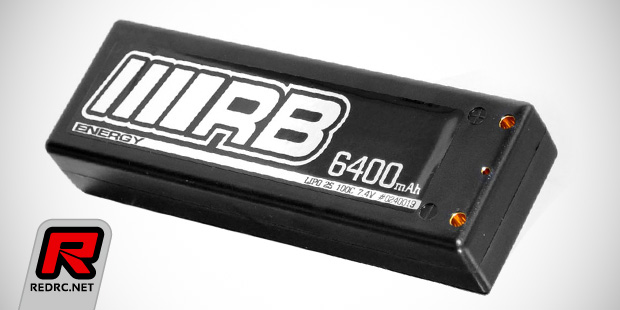 RB have two new Energy range high-performance hardcase LiPo battery packs available in the form of a 2S and a 4S pack. Both are made from 6400mAh cells with 100C discharge rating and they come in plain black cased with chrome RB stickers. The 2S pack measures 138x46x25mm and is equipped with 4mm connector tubes while the 4S pack measures 137x46x49mm. The latter is ideal for 1/8th applications and comes pre-wires with a balancer connector and a high-currrent Deans-type T-plug.
Click here to view the 14.8V battery
Wednesday, July 30, 2014