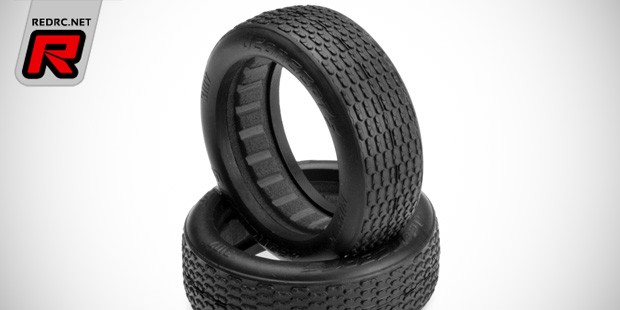 JConcepts introduce two new tyre treads in the form of the Whippits and Rippits tyres for 1/10th scale buggies. Starting with the Rippits 2WD front tyre, featuring vertical bars that were used on the Whippits rear tyre but designed and positioned more favourable for a front tyre. By moving the bars vertical the front tracking and stability is very noticeable. The Rippits allow the driver to clear a corner, release the turn and power forward with confidence on grippy conditions. The positioning of the bars in close proximity provides a smooth transition side to side and grips high-speed corners with force. The tread spacing still cuts through the dust on the outside line of the track giving plenty of "catch" allowing the driver to search out the quicker laps. The highly blended outside bar makes the transition from 180 degree corners to high-speed sweepers that much more forgiving. The overall surface area of the tyre grips harder in areas of the track where the most traction exist translating into quick lap-times. Rippits will excel on tracks that have taken on rubber or have been pre-treated with fluids or chemicals to induce extra grip or consistency.
Click here to continue reading
Wednesday, April 1, 2015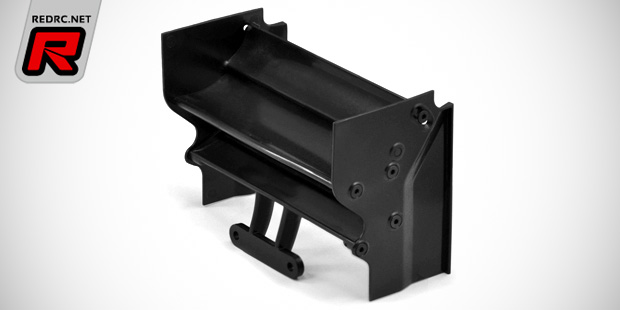 Available now from Serpent are adjustable rear wings for 1/10th scale formula cars. The multi-piece wings come standard with the new F110 SF2 kit and offer a 3-step adjustable upper segment to fine-tune the aerodynamic characteristics while offering a scale appearance at the same time. The wings come in white or black colour and not only fit Serpent's Formula car but also many other brands.
Click here to view more photos
Wednesday, April 1, 2015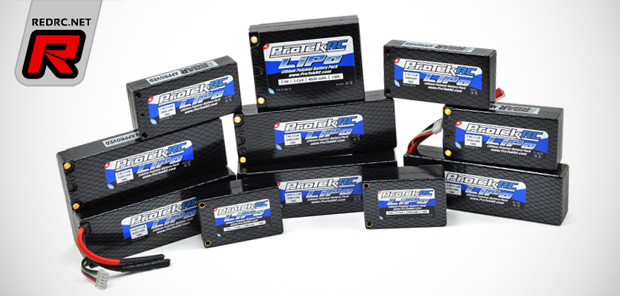 New from Pro-Tek R/C come the all-new 2015 Supreme Power 100C LiPo battery packs. They are lighter, safer and more powerful thanks to an improved chemical composition of the cells. The LiPos are meant to perform effortlessly when charged to the standard 4.2 volts per cell as the new chemistry uses high-density materials that provide additional heat shielding, thus providing a much safer battery pack that is less prone to puffing under demanding race conditions. Each ProTek R/C LiPo battery has been optimized for its intended application so there is no need for the extra weight in the car if the pack's entire capacity is not used during the course of a qualifier or main event. As a bonus, a set of 5mm to 4mm adapters are included with each battery that features 5mm bullet connectors. A range of configurations is available including 2S standard, 2S square and saddle packs, 2S shorty and 2S low-profile "pan car" batteries as well as 1S "pan car" and 4S standard and light packs.
Source: AMain [amain.com]
Wednesday, April 1, 2015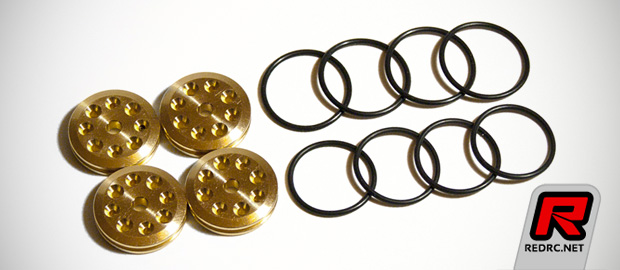 Imbue has announced the release of their V2 brass shock pistons. Switching from the conventional tapered body design to a more efficient tapered hole design, the tapered holes offer a higher flow, resulting in a quicker rebound or softer compression depending on orientation. In addition to the V2 release, a second hole configuration has been added to the lineup. 5×1.45mm shock pistons offer another tuning option for racers looking for every tenth. The 5-holes are better suited for rough conditions, while the 8-holes offer solid all-around dampening. The pistons are available for a range of 1/8th off-road vehicles.
Click here to view the 5-hole pistons
Wednesday, April 1, 2015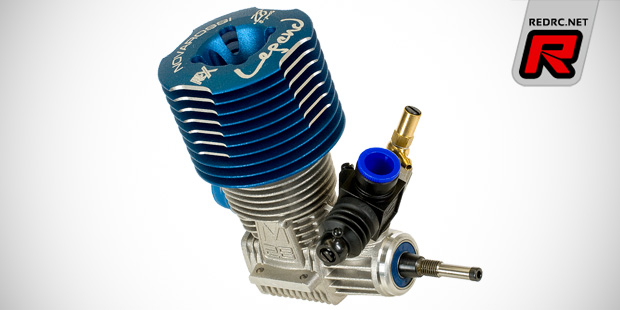 Novarossi introduce the Rex Legend.28-8 8-port truggy and monster truck nitro engine. The short stroke engine is based on the previously announced Legend.28 and it offers a newly designed liner for improved performance and RPM. The engine features a 14mm turbo crankshaft, 9mm composite carburettor and steel ball bearings with a ceramic bearing version also being available. The 4.66cc engine is coming in a standard, recoil pull starter and rotostart version to make it usable for a range of applications including RTR monster trucks.
Click here to view the other starter variants
Wednesday, April 1, 2015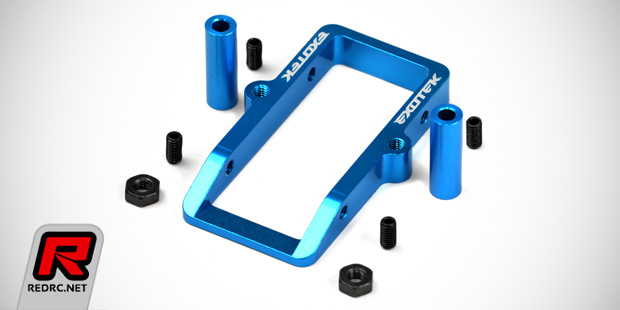 Exotek introduce a servo mount set for F104 series cars using Exotek's IFS front suspension set. It allows for the proper mounting of low-profile servos and front arm droop function when using the IFS kit in F104 cars. Clamp in servo mounting provides easy yet extra secure and robust servo mounting and it also allows forward or back positioning of the servo. The mount is only usable in non-200mm cars and comes including mounting hardware.
Click here to view more photos
Wednesday, April 1, 2015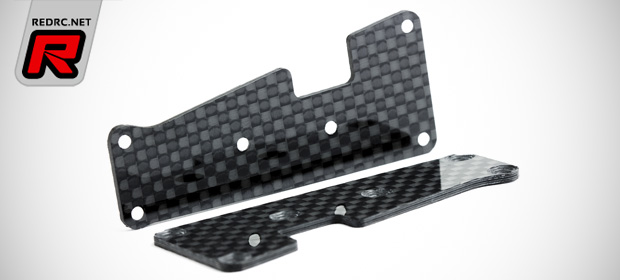 Avid introduce 1.5mm carbon fibre arm inserts for the HB D413 1/10th 4WD buggy. They offer the buggy another great tuning feature by reducing the flex and twist in the arm. It is common to fine tune the response of the vehicle by placing them just on the front or rear or on both ends and thus the drop-fit inserts are available as separate front and rear sets and as combo set as well.
Click here to view more photos
Wednesday, April 1, 2015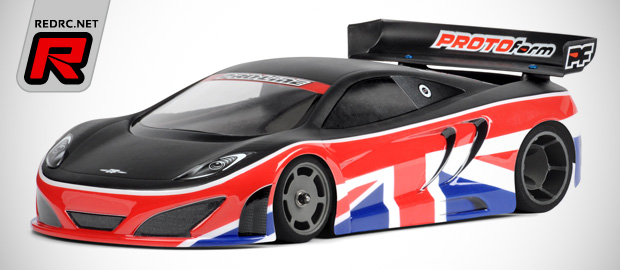 Due to popular demand Protoform are now producing their PFM-12 race body for GT12 racing in light weight .025″ Lexan. Aimed at 1/12th on-road racers  the body is inspired by the supercars that call the esses of Silverstone and Brands Hatch home. The BRCA-approved race body features a low-slung, cab-forward design sure to provide exceptional handling characteristics and it now offers an even lower weight thanks to the thinner material uses. Included with the PFM-12 is a comprehensive decal sheet to complete the scale appearance, wing mounting hardware, and paint-then-peel overspray film.
Source: Protoform [racepf.com]
Wednesday, April 1, 2015