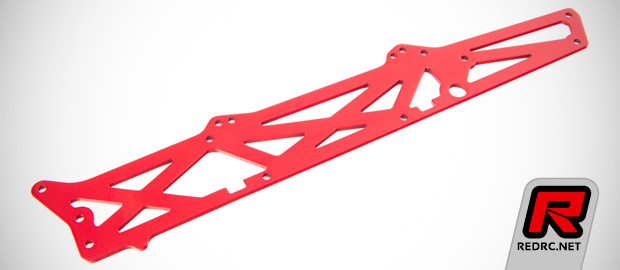 New from Arrma and made for their range of 1/10th 2WD off-road vehicles are several red anodised aluminium option parts. Parts to replace the standard kit items in the Mega and BLS range kits include a short and long wheelbase TVP chassis, front and rear shock tower braces, a front hingepin hanger, a motor plate for the upgrades gearbox as well as a wheelie bar axle and servo arms for different servo makes. All parts are made from high quality aluminium, they come red anodised, some are laser-etched for that cool Pro look, and all of them offer improved rigidity over the stock parts.
Click here to view the other new parts
Tuesday, September 23, 2014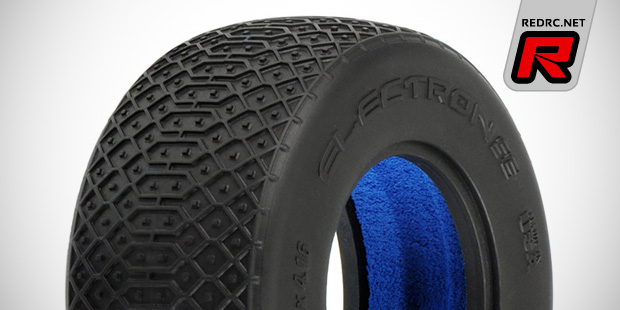 Previously only available for 1/10th buggies, Pro-Line now also make the Electron tyre tread available for short course trucks. The dedicated indoor tyre shares family ties with the Ion tyre and features a web-type tread for balanced forward traction and side bite even in dusty conditions. Fitting all 2.2″/3.0″ SC wheels the Electron comes in Pro-Line's super soft M4 and clay MC compound including blue closed cell inserts.
Click here to continue reading
Tuesday, September 23, 2014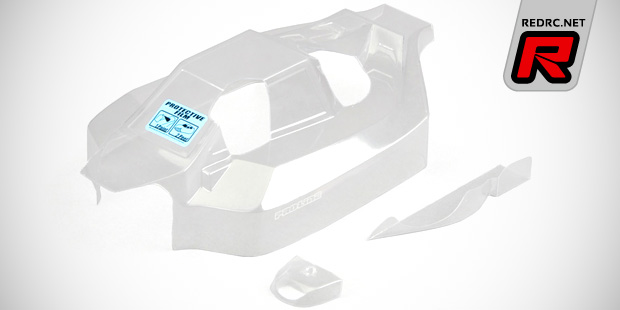 Pro-Line introduce pre-cut versions of their popular Phantom bodyshells for the 1/8th scale MBX7 and 8ight 3.0 as well as the B44.2, B5 and B5M 1/10th scale buggies. The bodyshells reduce preparation time as the often fiddly cutting has already been done by the factory. All are made from high quality polycarbonate, come clear and include an additional rear fin for added straight-line stability while the 1/10th bodies also come with a pre-cut Trifecta rear wing.
Click here to view the other new bodies
Tuesday, September 23, 2014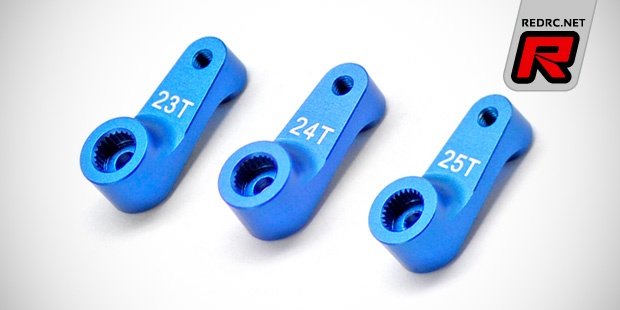 Specially designed for the use with the Yokomo B-Max2 are these aluminium servo arms from Arrowmax. The levers come machined from 7075-T6 aluminium and offer more rigidity compared to the kit's composite parts for a more rigid and precise steering action. The blue anodising of the arms, that are available for 23T, 24T and 25T spline servos, also adds to the overall appearance of the buggy.
Source: Arrowmax [arrowmax-rc.com]
Monday, September 22, 2014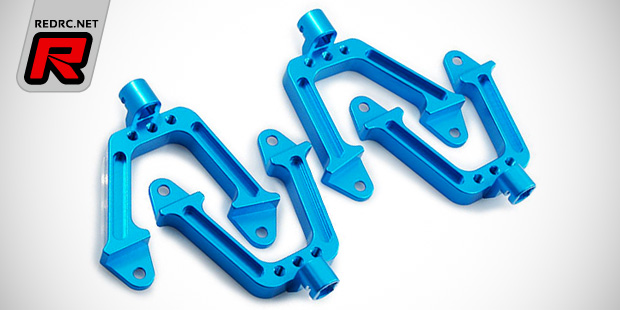 Yeah Racing now have aluminium shock hoops for the Axial SCX10 truck available. Made of CNC-machined aluminium and coming blue anodised the parts are a direct replacement for the stock composite shock and body mounts and they offer improved rigidity and durability. Three different upper shock mounting positions allow to fine-tune the suspension setup with the parts coming in sets of four, enough to outfit a whole truck.
Source: Yeah Racing [yeahracing.com]
Monday, September 22, 2014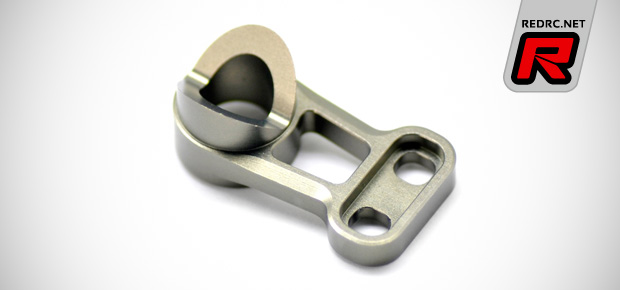 Serpent have new optional parts for the Natrix 748 and Eryx 411 1/10th on-road cars available. First up is an aluminium servo saver lever for the 748. The CNC-machined part is made from 7075-T6 material and offers improved rigidity over the stock composite lever. The composite Ackermann inserts of the standard part are usable with the alloy servo saver in order to help adjust the steering characteristics of the car.
Click here to continue reading
Monday, September 22, 2014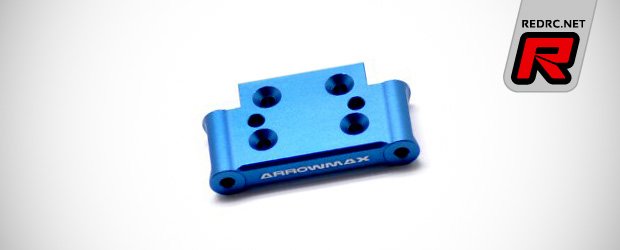 Two new aluminium option parts for the Yokomo B-Max2 2WD buggy come from Arrowmax. Available now are front bulkheads to replace the original composite A-arm mount with a stronger and slightly heavier part. Cut from high-quality aluminium the bulkheads also add rigidity to the front end while the blue anodising matches the remainder of Arrowmax' Yokomo option parts. The bulkheads are available in standard and narrow version.
Click here to view the narrow bulkhead
Monday, September 22, 2014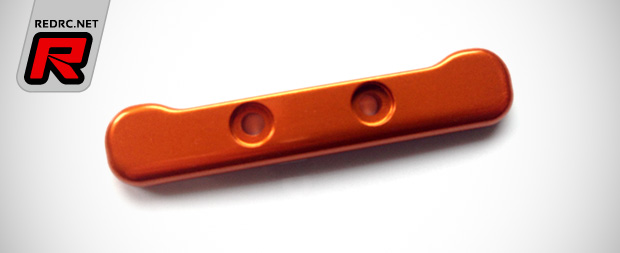 Coming from ZZRacing and made for the Xray XB4 4WD and 2WD buggies is this aluminium front bumper. The CNC-machined part offers improved rigidity over the standard composite part for better front end protection while adding bling thanks to its orange anodising.
Click here to view a photo of the installed bumper
Sunday, September 21, 2014