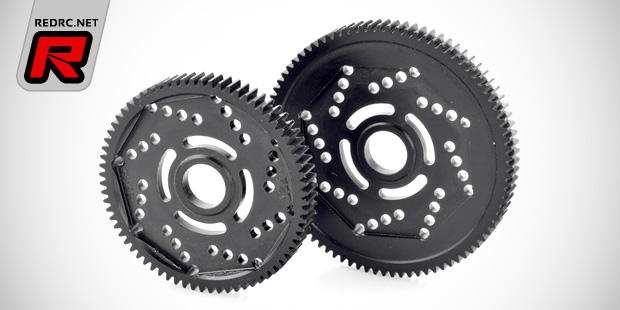 New from Revolution Design Racing Products come updated spur gears for the use with Team Durango's 1/10th scale off-road vehicles. The redesigned and wider Revolution2 gears offer improved durability compared to the previous spurs. The increased contact patch with the pinion is especially helpful when using low-turn modified motors while offering exceptional efficiency for stock spec classes. All gears feature machined venting and weight reducing holes to minimise heat build-up when running a soft slipper setting and they come with engraved size markings for easy identification. The gears are available as Stock racing 72T and Modified racing 87T variant.
Source: RDRP [revolution-rc.com]
Wednesday, November 26, 2014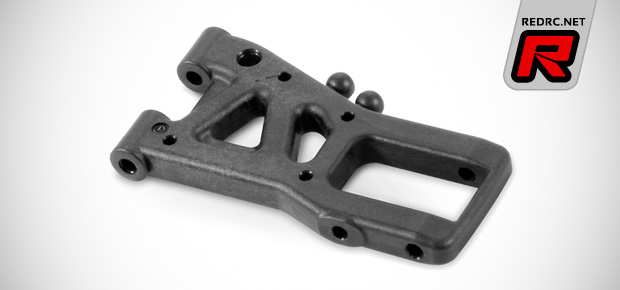 Made for the use with ARS converted T4'15 cars is this graphite-reinforced rear suspension arm. Offering the same geometry and 1-hole specification as the standard kit arm, the special graphite compound makes for improved rigidity, making the arm ideal for the use in high ambient temperatures or when running on high-bite surfaces. Additionally the arm, that is usable on the left and right hand side of the car, improves traction and stability in normal grip conditions too.
Source: Xray [teamxray.com]
Wednesday, November 26, 2014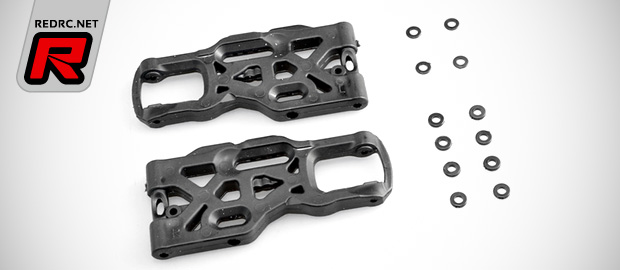 Made for the THECar White Edition 1/8th off-road buggy are the new hard compound front and rear suspension arms from JQ Racing. Using the parts in hot ambient temperatures will add stability and precision but the harder parts are also worth a try in normal temperatures as they can lead to a more stable feel of the buggy. The A-arms are sold as pairs for the front and the rear of the car.
Click here to view the rear arm set
Wednesday, November 26, 2014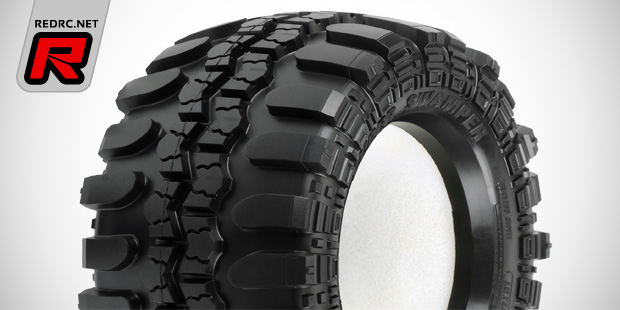 Pro-Line have new monster truck tyres as well as a zipped hoodie available. Starting with the tyres, first up is the Interco TSL SX Super Swamper 3.8″, an all-terrain offering for Traxxas style bead wheels. Offering a licensed, scale tread the tyre comes in the soft M2 compound for providing excellent traction on a variety of surfaces.
Click here to continue reading
Wednesday, November 26, 2014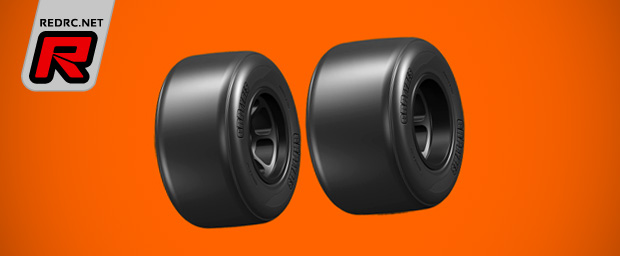 Italian company GRP introduce their new line of pre-glued tyres for 1/10th scale formula chassis. Offering a unique wheel design with a larger inner diameter of 39mm and a smaller outer diameter of 30mm the tyres offer a precise handling and improved on-track performance without sacrificing scale looks. Coming in S2 high-grip compound the tyres are available as 33.5mm wide front and 38.5mm wide rear offerings, pre-mounted on carbon reinforced F104-compatible 6-spoke rims with water-cut foam inserts. The pre-scuffed tyres are usable immediately and do not require to be run-in or pre-sanded before use.
Click here to view another photo
Wednesday, November 26, 2014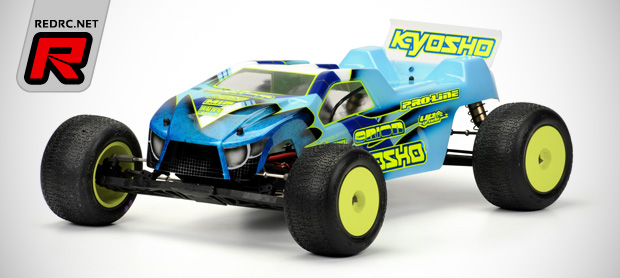 Pro-Line introduce the Bulldog design bodyshell for mid motor racing trucks such as the Kyosho RT6 and the Centro CT4.2 as well as 1/8th Electron buggy tyres. Starting with the body, the mid motor Bulldog is based on the proven rear motor variant and features a new Mohawk down the centre of the roof that improves high-speed stability and adds an aggressive look. The front end geometry has also been reshaped and improved to achieve higher front down force and reduce wheelies that cost precious time. The body comes made from high-quality polycarbonate and it includes window masks and a decal sheet.
Click here to continue reading
Wednesday, November 26, 2014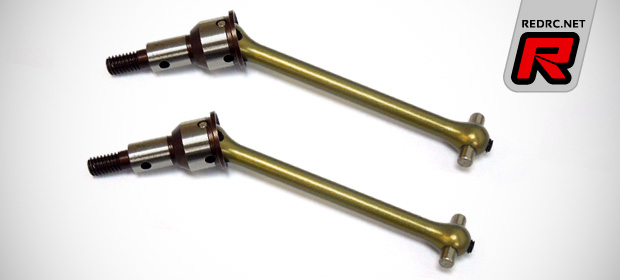 KM have a new option part for the H-K1 200mm nitro on-road car available in the form of red steel and aluminium driveshafts. The parts improve the drivetrain efficiency due to a low weight while the red steel wheel axles maximise durability. Using the universal shafts improves rear stability and also does away with the need to use O-rings in the differential outdrives. For maintenance reasons the aluminium dogbones are also available separately.
Click here to view another photo
Wednesday, November 26, 2014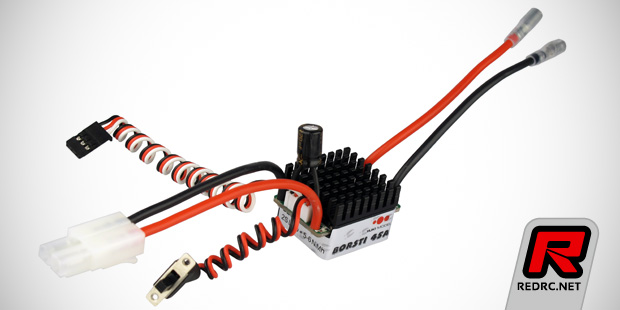 Yuki Model introduce the Borsti 45A brushed speed controller. Offering up to 45A constant and 340A peak current, the 2S LiPo-compatible controller measures 38x28x2mm and it weighs in at 40g. The speedo features low-voltage and over-temperate protection, a 2A/5.8V BEC system and it comes pre-wired with Tamiya-style battery and motor connectors.
Source: CN-Group [cn-group.de]
Tuesday, November 25, 2014