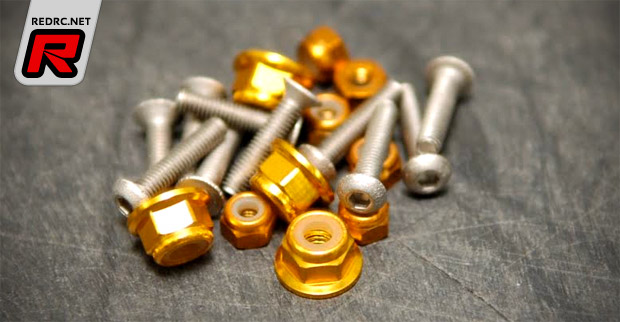 ST Racing Concepts Titanium screws and Anodized light weight aluminium lock-nut weight reduction kits are now available for the Xray XB4 series 2WD and 4WD buggies and T4 touring car. The titanium screws are about half the weight of their steel counterparts while the aluminium lock-nuts are less than half the weight of the steel one, combined for approximately 50g of weight reduction for these Xray machines. The aluminium lock-nuts are also available in orange to match the color of original Xray factory option parts.
Source: STRC [teamstrc.com]
Friday, August 22, 2014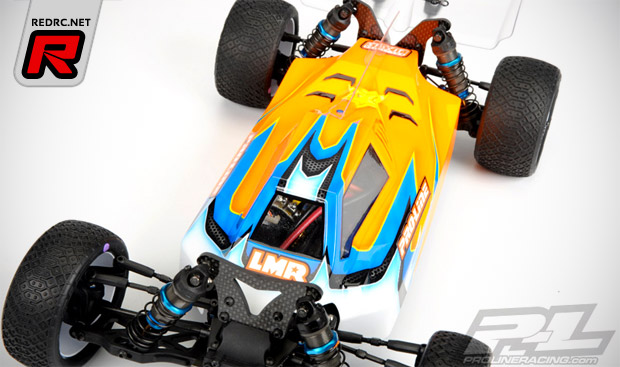 Also new from Pro-Line is this Phantom body for the Yokomo B-Max4 III designed by team driver driver Lee Martin. It features a stealthy cab forward look and sweeping body lines that flow back to a single point while an optional centre fin adds additional high speed stability and finishes off the design. Also new for the Associated B5 are carbon fibre front shock tower with aluminium ball stud mounts! The carbon fibre shock tower adds stiffness for improved shock action as well as durability to an area that takes a lot of abuse while the gun metal anodized aluminium ball stud mounts give added style and precision. Available in a wide version for the B5 and a narrow version for the B5M
View the B5 front shock tower here
Friday, August 22, 2014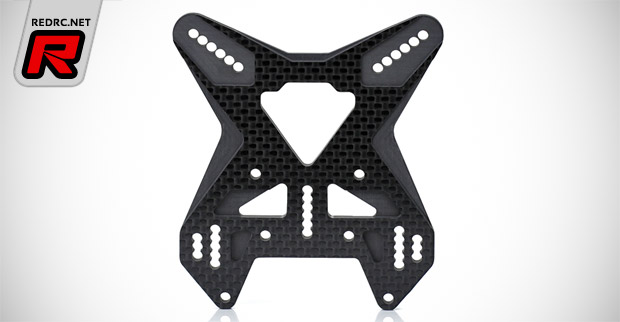 PSM have released a new front and rear shock tower for the S-Workz S350 BK1 Evo buggy. Both front and rear tower features a refined rollcenter and suspension geometry to improve the overall handling, off-power steering and rear traction. Made from 5mm carbon, the front version weighs only 19grams while the rear 25grams.
View the front shock tower here
Thursday, August 21, 2014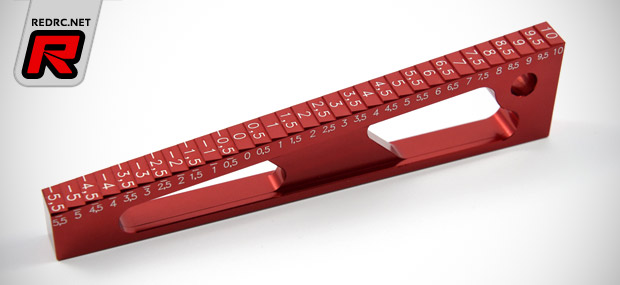 Italian brand Capricorn have released some new items including some setup tools and a part for the C801. First up are the new red anodised aluminium droop gauge and setup blocks as well as a ride height gauge. The droop gauge measures from -5.5mm to 10mm in 0.5mm increments, while the ride height gauge has a range from 3mm to 10mm, also in 0.5mm increments. For the C801 is a new front bumper, as used by Dario Balestri to win the recent Euros, which they claim helps improve the car's reactiveness on the fast corners and improves the car's accuracy in the slow parts of the track thanks to the way it funnels the air on its bottom side.
Wednesday, August 20, 2014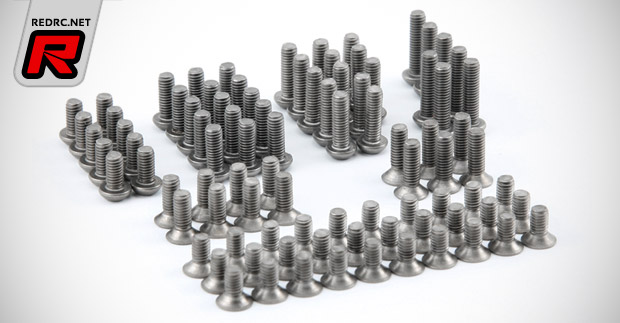 Team Shepherd have released new titanium screw sets for the Velox V10 "PRO" and the Velox V8 "EC". These premium titanium screws are machined from the highest grade raw material and compared to the standard screws, these titanium versions are about 45% lighter and lower the overall weight significantly. They are available in 3×6, 3×8, 3×10, 3×12, 4×8 and 4×10mm countersunk versions and 3×6, 3×8, 3×10 and 3×12mm button head versions and as complete sets.
Source: Shepherd [team-shepherd.com]
Wednesday, August 20, 2014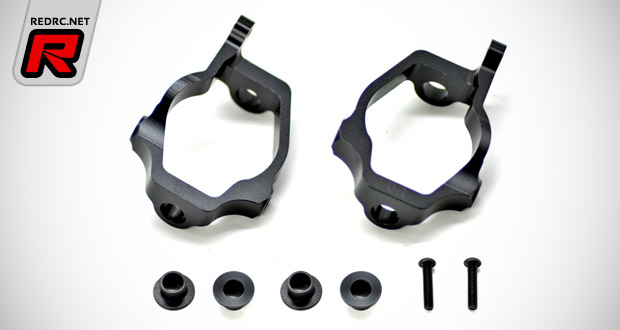 Serpent have released new zero degree castor blocks for the 1/8 Cobra GT-e and GT GP. CNC machined from 7075 T6 aluminium, they are black anodized and laser engraved and supplied with all necessary hardware. The zero degree caster blocks will create more initial steering into the corner and it will hold its line even better.
Source: Serpent [serpent.com]
Tuesday, August 19, 2014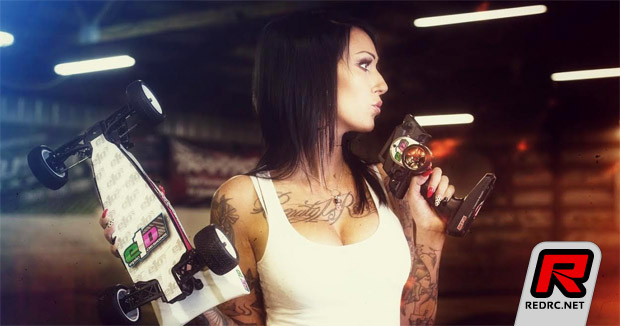 Epic 1 Designs have released their new line of Chassis Armor for protecting your 1/10th scale chassis. With Peel & Stick & Stick & Stick technology allowing the ability to remove the armor over and over to allow access to chassis and chassis bolts it comes supplied as a 13.5″ x 5.5″ customizable sheet. Not only does it protect your chassis plate but the material also helps to reduce chassis friction and so is getting rave reviews for both offroad and onroad applications. Available in 4 graphic options as a white or black base with color or black logo.
View more images of the Chassis Armor here
Tuesday, August 19, 2014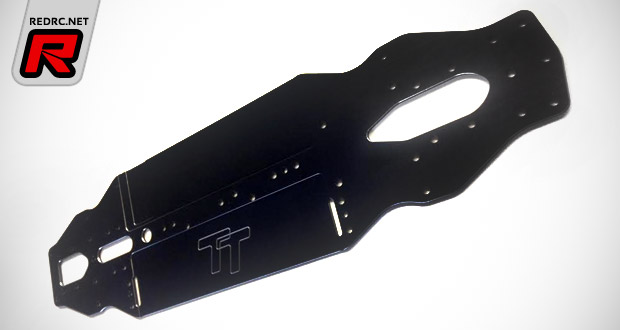 Team Tamale have introduced a new Xray T4 chassis made from 7075 T6 as well as 1/12th and 1/10th pan car tire truing adapters for foam tires. This chassis incorporates a few features not found on other T4 aluminium chassis. First, the battery compartment and the electronics side have been milled down. These cutouts will bring the chassis thickness down to 1.5mm. This allows the battery, speed control, receiver and servo to sit lower on the chassis as well as increase the flex through the middle of the chassis for different handling characteristics. You do not have to put the servo on the chassis, but you can used the floating mount. The motor recess have also been made 2mm narrower while limiting bending in this area. To limit the chassis rub in corners they also narrowed this chassis 2mm on each side and added a taper down each side. This will also help with the edge of the chassis catching on the race surface. Finally they have also added a taper at the front and rear areas around the droop screw areas of the chassis to try and limit the extra rub that can be seen with soft springs in high traction.
View details on the truing adaptor here
Tuesday, August 19, 2014