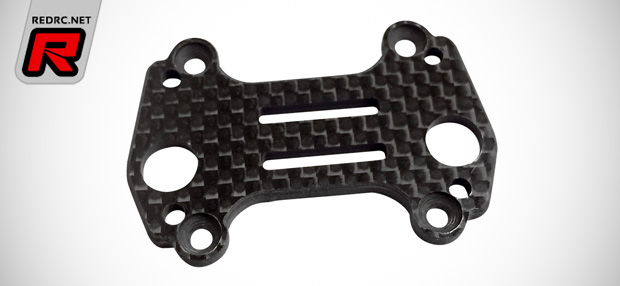 Team C have new carbon fibre option parts for the GT8 line of 1/8th scale on-road vehicles available in the form of a centre diff plate and a steering plate. Both are cut from high-quality carbon fibre with the steering plate offering three different Ackermann position for the inner steering link ballstuds. Both parts are direct replacements for the standard items and they not only scrub some weight but they also add visual impact.
Friday, November 27, 2015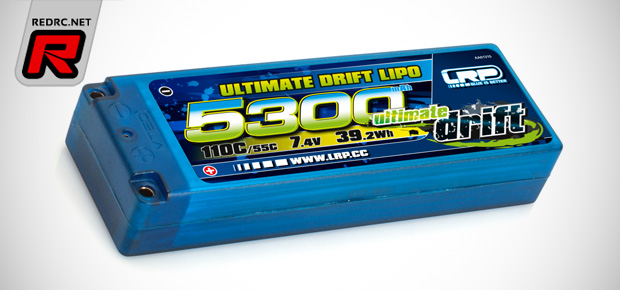 Coming soon from LRP is the Ultimate Drift 5300mAh hardcase LiPo battery pack. Built using 110C/55C cells and offering a high capacity, the pack weighs in at only 280g, making for an exceptional capacity-to-weight ratio. The pack comes in a translucent blue hardcase as known from LRPs competition batteries, it is 3C chargeable and utilises standard 4mm tube-type connectors.
Source: LRP [lrp.cc]
Thursday, November 26, 2015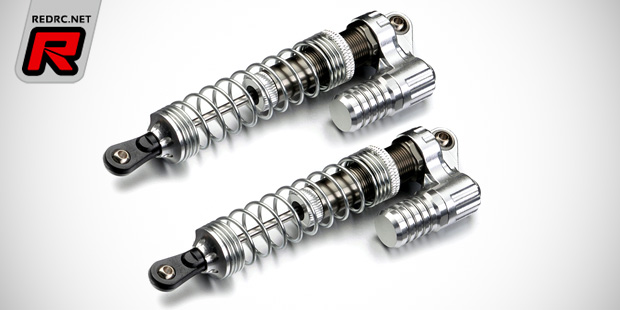 Coming from Absima and made for a range of crawler off-road vehicles is a piggyback shock absorber set. The large volume dampers feature fake oil reservoirs, gun metal anodised aluminium shock bodies and they fit all vehicles that use 105mm long shock absorbers. Included in the 2-piece set are also suitable shock springs.
Source: Absima [absima.com]
Thursday, November 26, 2015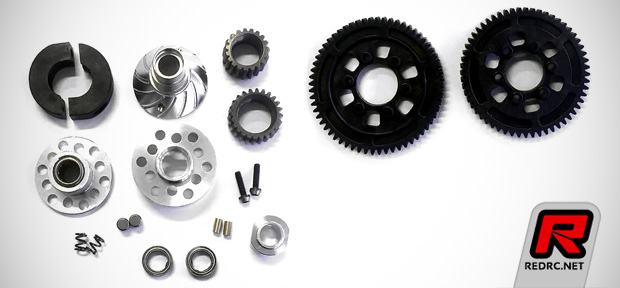 Following a long and meticulous development period Project RC have now introduced their all-new 0.8 pitch 2-speed on-road gearbox. Using the gearbox, that had a successful outing during the recent IFMAR 1/8th World in Brazil, will increase acceleration and top speed thanks to their low rotation mass, optimised gear mesh and high efficiency. The conversion includes everything needed and it is available for both the Shepherd Velox V8 and the Mugen MRX5.
Source: Project [projectrc.net]
Thursday, November 26, 2015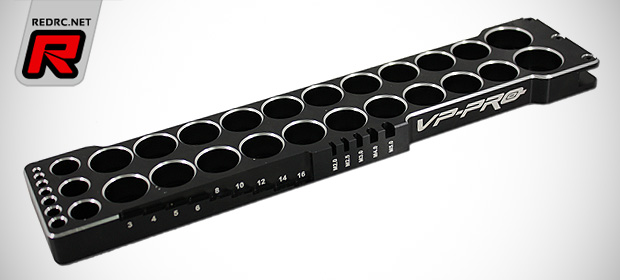 VP Pro have introduced the tool base V2, a jig to hold a range of tools that now offers some additional features. Part of the V2 design are machined recessions to measure the length and diameter of metric hardware. The tool base is machined from high-quality aluminium, it comes black anodised, laser-etched and it not only hold VP Pro's own range of tools but also the wrenches of other brands.
Thursday, November 26, 2015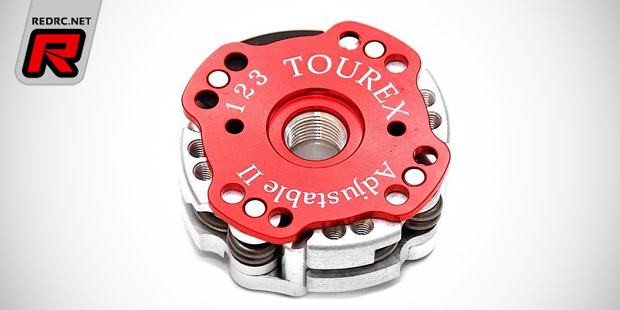 Tourex have introduced their all-new Big Speed II 4-shoe clutch for large scale cars. Building on the success of the previous Big Speed 3-shoe offering the Big Speed II will deliver improved performance especially with today's very powerful engines. The "II" shares many parts with the 3-shoe offering and it also uses the same adjustment tools, making the swap over to the 4-shoe offering a breeze. The highly adjustable clutch is available for a range of kits and classes from now on.
Source: Tourex [tourex-competition.com]
Thursday, November 26, 2015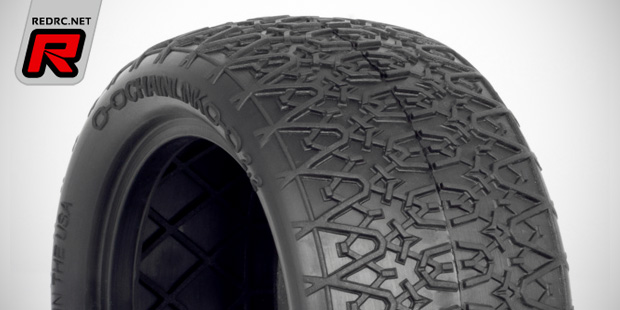 AKA's popular Chain Link tread is now also available in a 1/10th 2.2″ variant. The standard size rear tyre features a bi-level, interlocking tread pattern that creates support for the tyre's carcass and treads. This additional support leads to consistency through corners and provides on-throttle stability while offering a balanced forward drive and side bite which is ideal for hard-packed or blue groove, indoor and outdoor tracks. Available in clay, ultra soft, super soft, and soft compounds as tyres with red inserts.
Source: AKA [raceaka.com]
Wednesday, November 25, 2015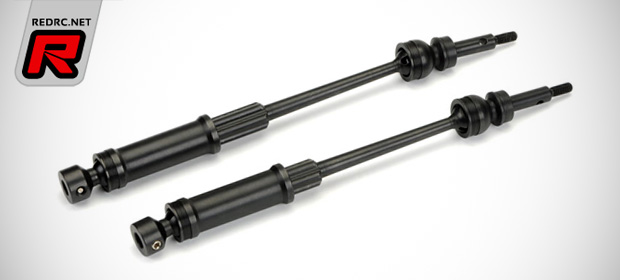 Coming from Pro-Line and made for the E-Revo and Summit are the pre-assembled Pro-Spline HD axles. Designed to fit both in the front and the rear the Pro-Spline HD technology debuted on the Pro-Line Pro-MT kit. The driveshafts are made from hardened black oxide coated steel and they feature a true 6-sided spline that slides smoothly throughout the suspension travel without having to worry about stripping out like the stock plastic drive shafts. The pins are held in place by fully surrounded steel springs and M3 set screws on both ends to handle extreme performance.
Wednesday, November 25, 2015