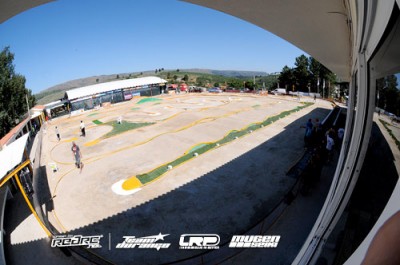 First free practice for the 2010 EFRA 1:8 Off Road European Championship has gotten underway just outside Guarda in Portugal marking the 30th running of the championships which were first held in Switzerland back in 1981.  He wasn't even born when that first race took place but defending Champion Renaud Savoya will be looking to make history here in Guarda as he tries to become the first ever driver to win three titles back to back.  Fellow Mugen driver Daniel Reckward has won the title three times but only two were in succession.
View our full event coverage here.
Tuesday, July 6, 2010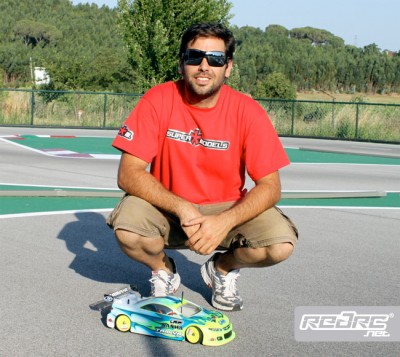 Round 3 of the Portuguese EP TC Championships was run in Torres Novas last weekend with 29 drivers attending the meeting. In the Modified class, it was Francisco Henriques (above) got the top spot at the end of the finals, but it was a very close race with the winner decided at the last corner of the last A final. Hugo Miguel took 2nd and Nuno Gancho was 3rd. In the Stock Class, it was Bernardo Cosme that emerged the winner followed by Ricardo Gama and Bruno Castela.
Source: Jorge Simões
Tuesday, July 6, 2010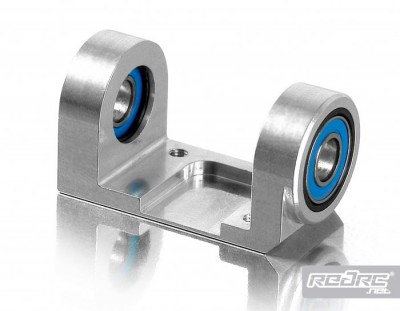 Xray have introduced this aluminium front middle shaft holder for the NT1 that includes composite bushings and 6×13 high-speed ball-bearings. Composite bushings secure ball bearings in both sides of the hub carrier allowing perfect fit and smooth operation to ultimately impart much higher lifetime compared to bearings installed directly into aluminium.  CNC-machined from premium Swiss 7075 T6 aluminium, this ultra-strong front middle shaft holder construction provides very long life and durability.
Source: Xray [teamxray.com]
Tuesday, July 6, 2010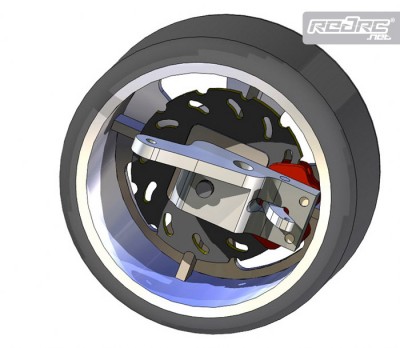 German pan car makers RC Devil have sent us information on a new front braking system they are working on. Suitable for their range of pan cars, and we presume others as well, this system is currently in testing and we will expect to receive more information when they release the final version in the future.
View more details of the braking system here
Monday, July 5, 2010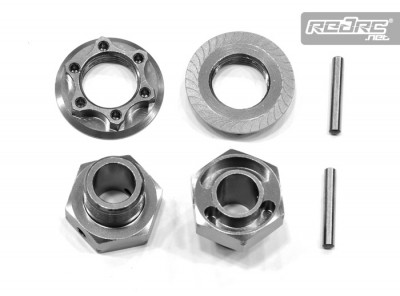 New from Serpent for their Cobra S811 buggy are these precision machined and threaded anodised lightweight wheel hexagons, which will decrease unsprung weight and thus increase performance and stability. Supplied with the lightweight, serrated anodized alu wheel-nuts and steel pins, there are 3 off-sets available -2mm, 1mm and 0mm to offer another tuning item for your buggy.
Source: Serpent [serpent.com]
Monday, July 5, 2010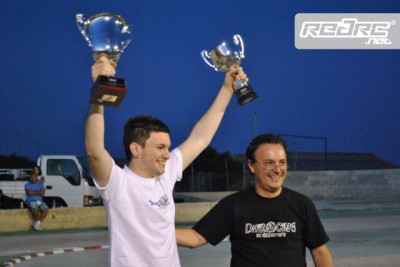 The last weekend of June saw the final race of the Maltese season, the IRMCC Cup. This was an Open race to all club members in both A and B classes for Nitro 1/10th scale. The IRMCC Club closed the season by presenting trophies followed by a BBQ on site in a very friendly environment amongst all members. The race was won by Mugen driver Nicholas Delia, followed by Shepherd driver Gustave Cuschieri in 2nd and Ramon Cassar for Kyosho in 3rd. Championship trophies were also presented for the main series which consisted of 9 races of which best 8 would count. Nicholas Delia took the title in the A class winning 6 races with 2 races in 2nd and taking 6 pole positions to wrap it up. Karl Fench took 2nd overall and Ian Micallef 3rd.
Source: Simon Models Racing Team
Monday, July 5, 2010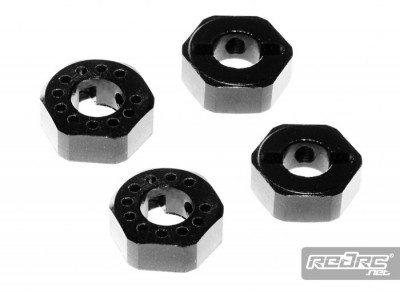 New for the Xray NT1, Capricorn RC have released these new wheel hubs. Made from anodised aluminium, they feature a -0.75 offset and have been lightened through the use of machined holes on the on the outer edge. Sold in a complete set of 4.
Source: Capricorn [capricornrc.com]
Monday, July 5, 2010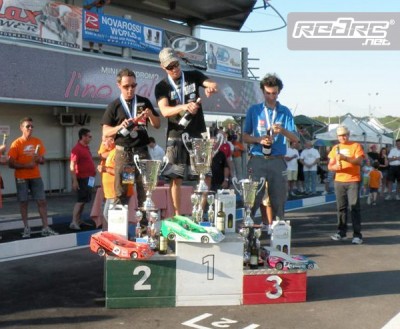 Driving the new Mugen MRX-5, a car he was responsible for designing, Robert Pietsch has finally claimed his first big title winning the EFRA 1:8 Onroad European Championship at Locorotondo in Italy today. Starting from pole position the German led the 45-minute final from start to finish. The only driver to follow him closely was Motonica's Dario Balestri who finished half a lap behind the 2008 World Championship Top Qualifier. The majority of the drivers were on a 3.5 minute fuel stop strategy with one tire change at the race's mid point. Only Alberto Picco was pitting longer running just over 4 minutes but his chances of victory ended when half way through a glowplug let go costing the Italian a lot of time. Current World Champion Lamberto Collari had to settle for third on the podium after he was forced to do an extra pit stop due to a damaged tyre on his Kyosho. Apart from Pietsch and Balestri, all the drivers were forced to make unscheduled pitstops as they hit problems.
Sunday, July 4, 2010