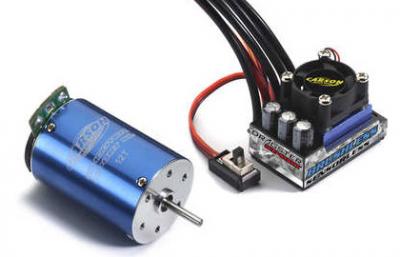 Carson have released a number of new brushless motor and speed controller sets for both 1/10th and micro scales. For touring and off road there are 2 sets, with either a 10T and 12T BL motor combined with the Dragster Cup or Dragster Sport system that both provide high torque, acceleration and top speed. The Dragster Cup ESC works with sensorless 12 an 8 turn brushless motors, while the Dragster Sport ESC can handle sensorless 10 an 8 turn brushless motors. For your micro chassis the Dragster Micro set provides high torque and a sensitive brushless speed control specifically designed for the use in 1:18 and 1:16 scale Micro RC cars like the Tamiya TamTech-Gear (chassis GT-01 & GB-01), Xray M18 and more.
Click more to see the micro set… (more…)
Saturday, February 23, 2008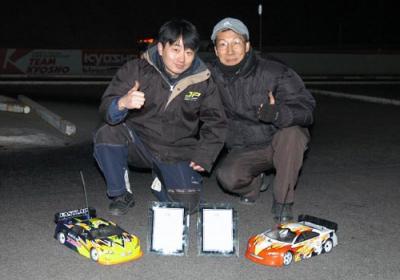 Xray have a report from round 1 of the Korea On road Race Grand Prix series that was run last weekend at the Girina Raceway in Kyunggi-do, Seoul. Xray NT1 driver GiBon Goo showed again that he would be the racer to beat in 2008 took by taking a spectacular win in the final after starting from second on the grid. The 2nd spot went to SeYoung Oh, while in 3rd spot was another Xray racer
GiYeul Kim
Source: Xray [teamxray.com]
Saturday, February 23, 2008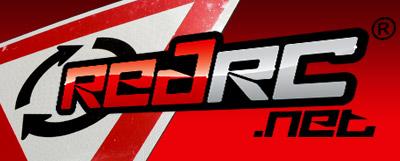 A summary of other news pieces from around the internet today in our Red RC Round-up:
> Report from the EP Euro Indoor Race 2008 – Link [gaz-on.net]
> Ultimate Racing promotional video – Link
> Fastrax Clutch Spring Tool – Link [cmldistribution.co.uk]
> ABC Hobby release the AC/DC Expert Charger 5S – Link [abchobby.com]
Friday, February 22, 2008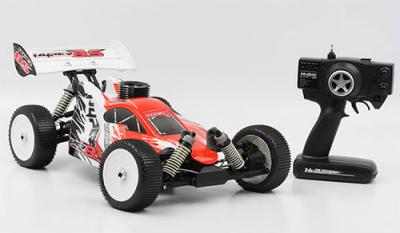 CML have announced that they are selling a BRCA Edition of the Hyper 8.5 in a Ready-To-Run format. This high specification 1/8th scale buggy includes an impressive array of features, many of which made the Hobao Hyper 8.5 Pro a first time winner at the European Championships. CML are including the latest generation HoBao Hyper 21 3-port Race Engine to provide improved power and torque over standard RTR power plants. In addition, this RTR comes with the FR2 extended chassis, big bore shocks for improved rough track handling, 9kg steering servo for heavy duty applications and racing dish wheels.
Source: CML [cmldistribution.co.uk]
Friday, February 22, 2008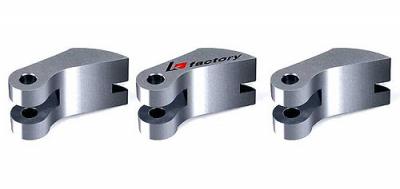 K-Factory have released a set of 3 aluminium clutch shoes, aimed at improving the strength and performance of off-road 1/8th scale clutches. Manufactured from high quality aluminium they are designed as direct replacements to the standard clutch shoes found in most off-road buggies and truggies. The use of aluminium means the shoes will last much longer than a standard plastic or carbon injected shoes and this means less maintenance and less cost keeping your car up and running. Another advantage of aluminium shoes is better heat dissipation and improved clutch grip or response. The shoes will hold onto the end-bell harder resulting in less slippage and more power from the engine to the wheels.
Source: K Factory [kfactoryracing.com]
Friday, February 22, 2008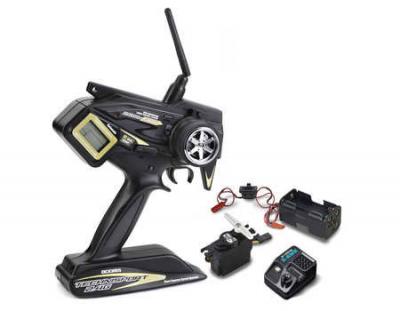 Carson in Germany are selling this modern and professional Acoms Technisport 2.4 GHz digital radio system. As with other 2.4GHz systems, the Hayabusa system automatically selects a free frequency out of the 40 available channels during the initialization procedure, eliminating the possibility of interfering with other racers. Interference from electric motors, servos and metal noise is also a thing of the past. The transmitter features an integrated short antenna that can be folded down for transport, while the comfortable steering wheel has a soft rubber-coating with adjustable reset force to guarantee optimal grip and sensitive steering. All adjustments, as well as battery status, can be read on the clearly arranged LCD-display. This set comes complete with servo, battery case, switch and what the manufacturer claims, is the smallest 2.4GHz receiver currently on the market.
Click here for more information and picture of the receiver… (more…)
Friday, February 22, 2008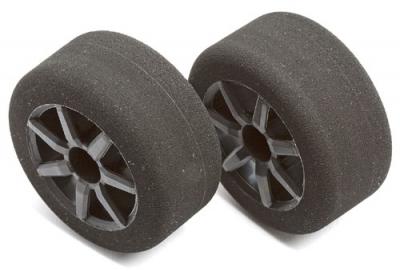 Team Associated have released a range of foam tires pre mounted on wheels suitable for the 1/18th scale RC18R. Available in 3 colours – black, white and gold, to compliment every paint scheme, these new tires are said to be the perfect choice for carpet and indoor asphalt racing.
Click more to see the other colours… (more…)
Friday, February 22, 2008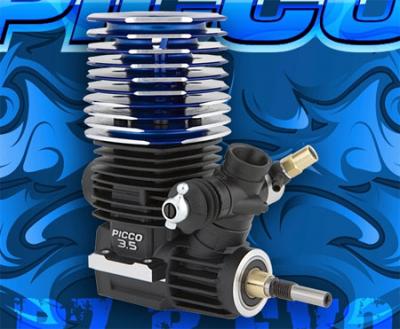 Seen on the Picco stand in Nuremberg, the Italian engine manufacturer has released details about their new buggy motor, the P7.0R Evo3. Developed especially for off road racing, the porting of the hard chrome and brass liner has been designed to offer a very smooth power brand. This 5 port motor is equipped with Swiss quality ball bearings throughout, a 14mm Crankshaft and a CNC Machined piston.
Source: Picco [teampicco.com]
Friday, February 22, 2008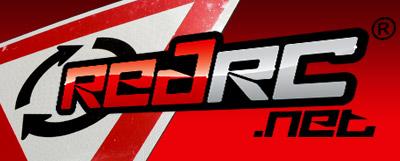 A summary of other news pieces from around the internet today in our Red RC Round-up:
> Eric Dankel reports from South German Championship – Link [teamxray.com]
> Fernando Almeida joins the Hong Nor team – Link [neobuggy.net]
> Associated report from the 2008 Nitro Challenge – Link [aeforums.co.uk]
> Ultimate Racing moves to a new premises – Link [modelixracing.com]
Thursday, February 21, 2008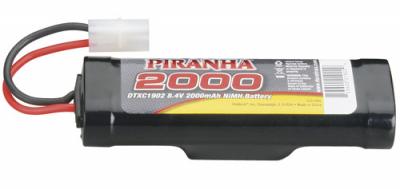 Duratrax have released these two 2000mAh 8.4V NiMH packs, which feature seven high-quality cells with standard connectors and are available in either stick or hump (above) configurations. Excellent value for money, these sport packs are aimed at cars, trucks and boats or any other applications that demands 7-cell packs.
Click more to see the stick pack… (more…)
Thursday, February 21, 2008