Pro-Line are reporting that they headed out to Milestone MX Park two weeks ago for some Short Course action as Joey Christensen from the Dirt Racing had planned another great event. This was the first time the team would debut the Bow-Fighter SC thread design, which proved to work very well under track conditions. Louis Flood of Evolution Sports TQ'd the stock class using the new Bow-Fighter SC and after an early lead in the main mechanical troubles would put him out of contention for a podium position. The 2WD Open class would see David Orner take TQ all three rounds with Hole Shot SC front and rear, eventually taking second due to a late crash in the main. In the 4WD class, the top three used Pro-Line Hole Shot SC all the way with Jeremy Kortz taking the win on Hole Shot SC, Chad Bradley finishing second and Pro-Line's own Gerardo Gonzalez taking third.
Source: Pro-Line [prolineracing.com]
Wednesday, August 25, 2010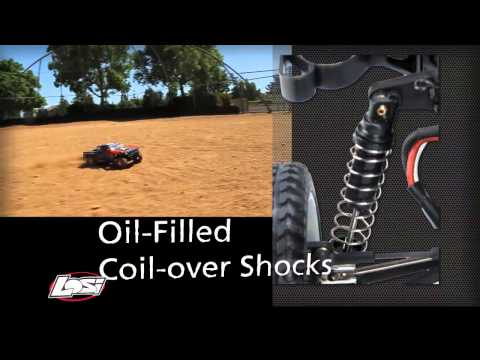 The 1/16 Mini ReadyLift SCT RTR from Losi is a 2WD truck with an Xcelorin brushless power system, oil-filled shocks, a Losi radio system with Spektrum 2.4GHz DSM technology, and an extended short course chassis. The Mini ReadyLift SCT has all that and more in a one-box everything included package. Features a Sean Geiser ReadyLift licensed body with sponsor decals. For those that already own DSM transmitter with Spektrum 2.4GHz Technology, it will also be available in a money-saving Bind-N-Drive configuration, the same great brushless short course truck minus the transmitter at a $30 savings.
Source: Losi [losi.com]
Wednesday, August 25, 2010
Having released details about their new Bow-Fighter SC tire last week, Pro-Line have released this video talking through the idea behind the design of this new pattern.
Source: Pro-Line [prolineracing.com]
Wednesday, August 25, 2010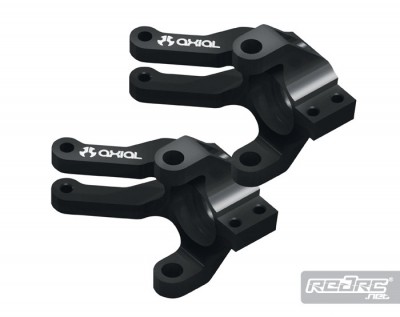 Axial have released a number of new parts for their XR10 and other crawlers beginning with these aluminium parts for the XR10. The new parts include steering knuckles, C-hub carriers and straight axle adapters, which replace the stock plastic parts for increased strength. Machined from 6061 aluminium they are anodized black with laser etched with Axial logos. Also for the XR10 are these new carbon fibre parts that include the chassis set, shock mounts, as well as servo mounts and steering arm set which replace the stock aluminium XR10 components. All parts have been CNC machined and help reduce weight where it matters most, saving 50% wight versus the stock parts. Axial have also released these steel 48P pinions that fit the 3.15mm (0.125″) standard 540 motor shafts. Available in 13T, 14T and 15T versions. Finally for the wheels, there are these grey anodized 2.2 VWS machined beadlock rings, a direct replacement for all 2.2 VWS wheels. Also they have released these VWS carbon fibre wheel weight lock that replaces the stock plastic lock to increase rigidity.
View the rest of the new parts here
Tuesday, August 24, 2010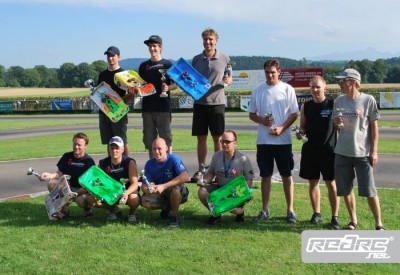 Round 4 of the Swiss 1/8th scale Nationals took place under very sunny conditions at the nice Sitterdorf track. It was the first race during the season  where the racers could drive their cars in dry conditions. The drivers within the expert class made an exciting main final on Sunday afternoon. Simon Kurzbuch with his Velox V8 had very good qualification runs and started on pole position into this main. He was very fast from the beginning of the main final and could held the first position for a long time, but the really exciting part came in the last 10 minutes.
Continue reading the report here
Tuesday, August 24, 2010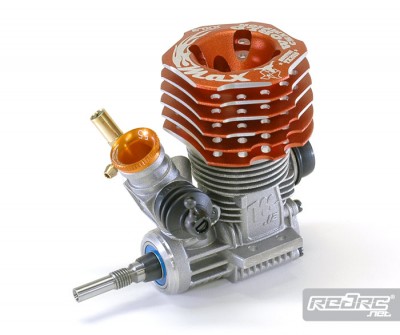 Max Power have released the WC edition of their XXL3, which won the World Championships earlier this month in Houston, Texas in the hands of Ralph Burch. The motor features a crankcase with a new sleeve position and shape of the fuel inlet, new light cooling head with Texas logo and WC graphics, new style button with precise fitting and o-ring for preventing dust entering the motor and preventing vibrations of the cooling head. The 3 port EFRA legal piston sleeve set has a new wrist pin piston height, while the lightweight piston itself has been CNC machined from a silicon aluminium compound. A balanced siliconed shaft sports a new super torque timing setting, while a new insulated carburetor makes for super consistent tuning and makes it easy to restart in all temperatures.
View more photos of the engine here
Tuesday, August 24, 2010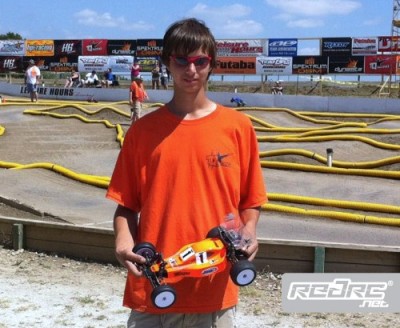 TQ Racing are reporting that their driver Kenny Ferris has won the 2010 ROAR 2wd Stock National Championships with his SX10 2w. TQ Racing also made their debut with the new SX10 SC Short Course Truck with team driver Travis Amezcua almost winning the 2wd Open Short Course National Championship, finishing a very close second after winning the second A Main. Mike Ziolkowski also used the SX10 SC to finish second overall and win the third A Main in the 2wd Stock Short Course class.
Continue reading the report here
Tuesday, August 24, 2010
Venom have released two new chargers, the first this Pro Charger Ultimate which represents the next generation of high power battery charging in RC. Capable of charging up to 10 amps and discharging at 5 amps, it is built to withstand today's high power systems. The Charger will charge all types of batteries, including LiPO, LiFe, Li-Ion, NiCD, NiMH, and Lead Acid batteries. Additionally, it has a 5V 1amp USB output for charging devices that use a USB style charger. The sealed touch panel display eliminates unwanted dirt and debris from interfering with button function. The 2nd release is the Easy Balance LiPo charger which was developed with high performance, low cost, and ease of use in mind. Simple turn of the knob current adjustment is all you need to be ready to charge your 2-4 cell Lithium Polymer battery pack. The included AC wall adapter gives you the convenience of charging at home without buying another power supply.
View the full specs and features here
Tuesday, August 24, 2010