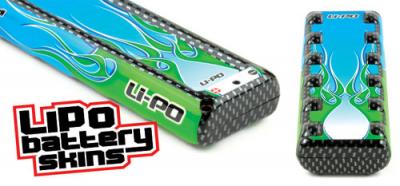 Upgrade RC have added more items to the list of skin able things on your race bench with the introduction of 3 new product ranges. First up is a new range of skins for your Team Orion LiPo packs, while continuing the branding within your car is also a new range of skins for your electric motor. Getting away from the race track, Upgrade RC are also selling Factory Mouse pads which come with a skin similar to that used on the company's popular pit mats. All skins come in a range of designs and are fully customisable with your sponsors logos and name.
Click here to see the other skins… (more…)
Wednesday, December 5, 2007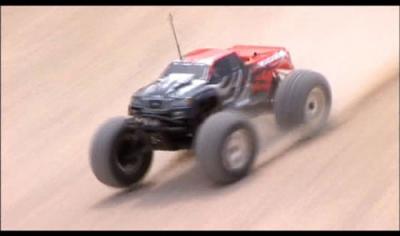 The producers of the great RC TV show RC Racing were once again in contact to inform us of the upcoming Episode 2 which premieres this Wednesday on European cable channel Motors TV.
This month we have more action from the BRCA touring car finals at the Cotswold club, and also the Modified A final from the Milton Keynes 12th National, Our reviews include a look at the amazing array of hop-ups available for the HPI Baja 5b as well as news, views and interviews.
Click more for the UK times… (more…)
Wednesday, December 5, 2007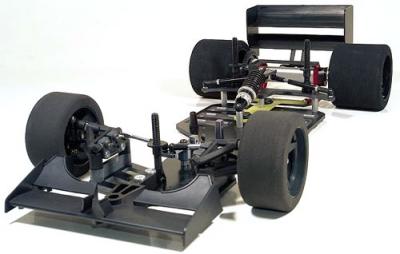 Team Corally have announced more details on their 'New Generation F1' that we showed you back in October. This car's design is based on the World Championship winning 12X concept, resulting in an easy to work on high performance driving machine as well great part availability since most parts on this new F1 are interchangeable with the 12X. The New Generation F1 uses the World's best materials and production methods which includes super tough and strong 3.2mm GRP chassis parts, 7075 T6 aluminium motorpod and graphite rear axle. This combines super low weight with high rigidity and durable on-track performance. It comes complete with mounted tires, F-type body and moulded front & rear wing.
Click more for the feature list and pictures… (more…)
Wednesday, December 5, 2007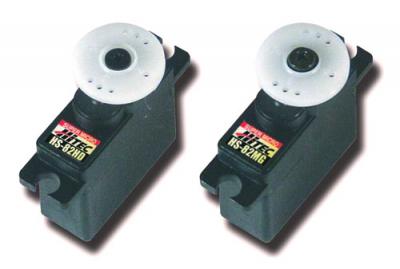 Hitec have released details about the soon to be released HS-82, the replacement for the HS-81 series of servo which features many improvements over its predecessor. A more powerful motor, updated electronics and longer life potentiometer yield higher torque, more speed and better centering for today's more demanding Radio Control Applications.  The HS-82 is offered in two versions, one with karbonite gears for precise, slop free movements or one with metal gears for strength and impact resistance.
Click more to see the servo specs… (more…)
Tuesday, December 4, 2007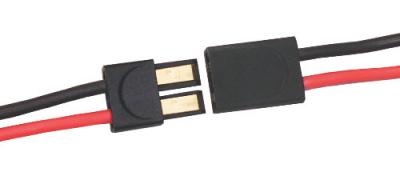 Trinity have announced that they are the exclusive World wide distributor for the new StarCell line of R/C electronics with the first offering in the StarCell line, the new iPlug. The iPlug is a new super low resistance high amp carrying connector designed for monster trucks, boats and any vehicle with high voltage and amperage requirements. Featuring less resistance then "Tamiya" style plugs, the iPlug is compatible with the new Traxxas vehicles and will plug right into Traxxas style plugs.
Source: Xtreme RC [rc411.com]
Tuesday, December 4, 2007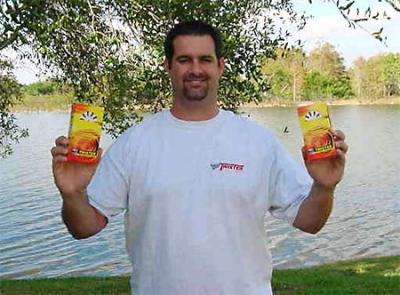 Twister Tires USA have announced that have agreed on a long term deal between current Serpent driver DJ Apolaro and Twister Tires. DJ, who finished 3rd at the recent US Open Fuel Sedan Nats, brings a lot of knowledge and experience to their growing company and together they hope that in the very near future DJ, along with Twister Tires, will grow to become an R/C household name.
Source: RC Tech [rctech.net]
Tuesday, December 4, 2007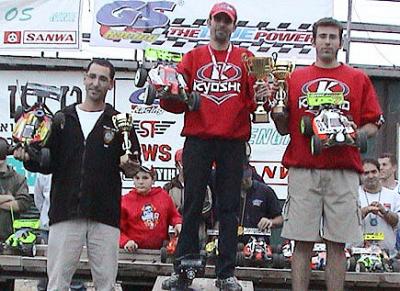 The 2nd round of the Israeli League was run last weekend at a wet Hot-Wheels race club, and despite the rain there was still quite a lot of grip. The drivers also had to contend with a new track layout which combines fast and slow chicanes as well as a long straight and after qualifying it was Yaniv Sivan that had taken the TQ spot. From the start of the final it was Yaniv that took the lead followed by his brother, and winner of round 1, Nir Sivan while the battle for third went on behind them between Golan Levi and Yaniv Levi. This battle contined all the way till the end of the race with Golan taking the final podium spot behind eventual winner Yaniv Sivan, while Nir Sivan took 2nd.
Click more to see the final results… (more…)
Tuesday, December 4, 2007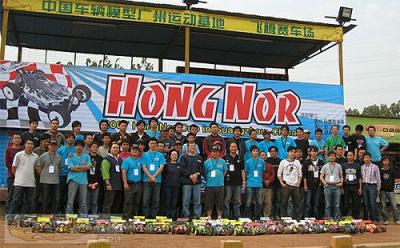 Last weekend saw the 2007 HongNor Cup held in mainland China for the first time at the FeiTeng track in Guangzhou, and it was open to both Buggy and Truggy. This is a one make race, open to HongNor racers only and it was attended by their factory team as well as many top Asian drivers, all driving the X1CR or X1CR-T. Qualifying saw the buggy class TQ go to ChengYikuan with Taiwanese factory driver WangWenPei in 2nd position. After the start it was WangWenPei that immediately took the lead and despite a battle with Singapore driver WenYi for many laps he was able to pull away and win the race 1 lap in front of WenYi in 2nd, with HuWeiPing in 3rd. WangWenPei also went on to win the Truggy class.
Click more for the final results… (more…)
Tuesday, December 4, 2007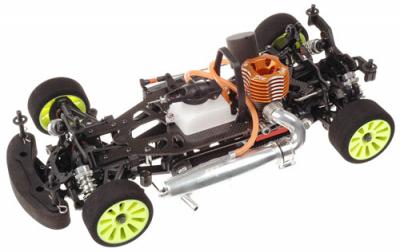 Serpent have announced the release of the '08 spec of the European Championship winning Serpent 720 chassis. Maintaining the cars race winning geometry and already high specification, the 2008 version will now be supplied with a number of great option parts as standard. The chassis plate has now been black anodised and features a machined recess to mount the supplied front brass plate, an option that helps remove snap oversteer and allows the car to corner faster and smoother. Also included with the kit are the new 0 and 1mm offset steering blocks that provide more options to fine-tune your car's setup on different track layouts. An aluminium radio plate X bracket also comes as standard, that not only looks great but also helps increase rigidity of the car, while finally, to ensure the engine mounting points are kept aligned, reducing stress on the crankcase, the 720-08 is supplied with the single piece orange anodised engine mount. Apart from the options, some of the cars standard parts have also been improved such as the fuel tank, which is now made from a more crash resistant material, while the mounted AFL tank lid comes with a new improved rubber seal. Other improvements include the use of a smaller diameter flywheel and the inclusion of Serpent's new shock springs.
Click here for some pictures… (more…)
Tuesday, December 4, 2007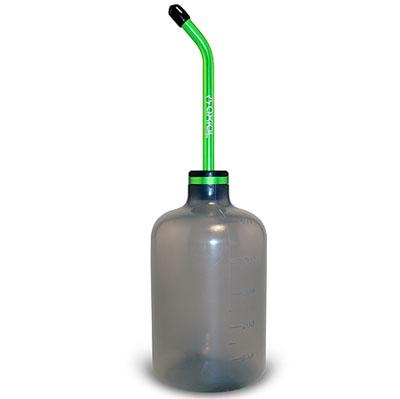 Axial Racing in the US have releaed this large 500cc capacity fuel bottle, similar in style to that released by Serpent back in June. Made using a soft, long lasting and easy to squeeze bottle material, the spout is made from green anodised aluminum and sports a laser etched Axial logo, while to get the fuel into the tank the end of the spout has a curved neck. Tinted plastic protects fuel from sunlight and still allows you to see level of fuel in bottle, while a rubber cap prevents spilling during transport.
Source: Axial Racing [axialracing.com]
Monday, December 3, 2007