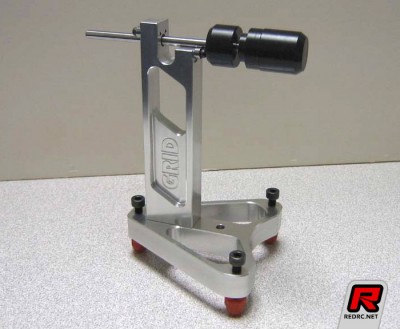 The new BalancePro from Grid RC is designed for the 1/8 racing purist, that want an ultra accurate high-end wheel balancer. The Grid BalancePro uses a precision ground 4mm balancing-rod that rides on lubricate-free micro ball bearings, that is virtually near-zero friction. The micro ball bearings are ultra sensitive to even the slightest wheel imbalance. Racers can also utilize the three adjustable feet with the aid of a bubble level for further increased accuracy.
View more images of the BalancePro here
Friday, April 29, 2011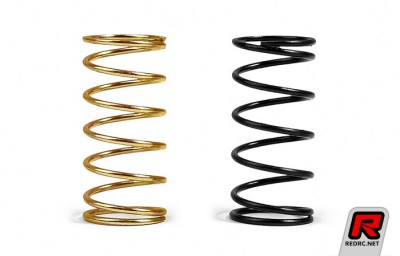 Xray have released two new shock spring for the XII or X10 Link central shock absorber. Available in gold and black, the former medium hardness spring increases stability and ease of driving on medium-to-high and improves initial steering. The latter stiff spring increases stability and ease of driving on high-grip tracks, improving initial steering.
Source: Xray [teamxray.com]
Friday, April 29, 2011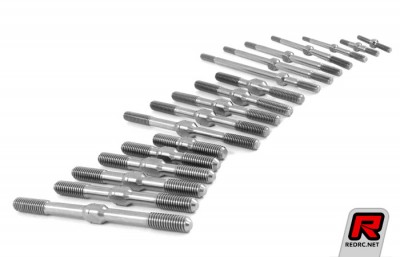 T-Work's Racing now offer a full range of M3, M4 & M5 titanium turnbuckles. CNC machined and thread rolled in house from 6AL/4V grade titanium they help reduce weight while improving strength and durability. Available in a wide range of lengths, one end features a reverse thread which can be easily recognised by the mark on the knuckle.
Source: T-Work's [rc-tworks.com]
Friday, April 29, 2011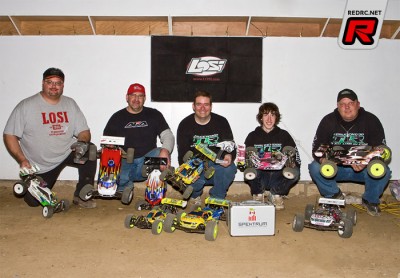 This past weekend was the 5th Annual Canadian Indoor Championships for 1/8th nitro buggies and truggies in Tillsonburg, Ont, Canada. In the pro buggy class it was a TLR sweep of the top three with Dave Henry taking the win with teammates Daniel Yachnin 2nd and Frank Calandra 3rd. In pro truggy TLR would take to top two spots with Jimbo Kvidera taking TQ and the overall win with teammate Daniel Yachnin taking 2nd.
Source: TLR [tlracing.com]
Thursday, April 28, 2011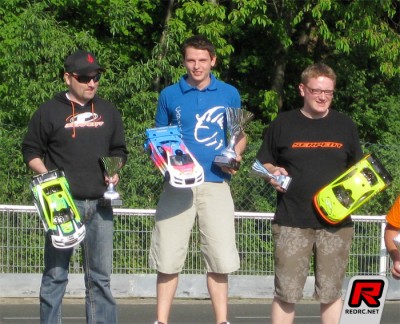 The first round of the German South Regional 1/10th 200mm Championship in 2011 took place last weekend at the fast and technical track of the MBC Bamberg. Few weeks after his move to Capricorn/Race-Center-Munzig it was the first race for Thomas Günsel with his Capricorn powered LAB-C01. In the opening practice on Saturday morning he showed a really good pace and was really close to the current track record. After five rounds of qualifying he was the only driver to manage 25 laps in 7.14 min to end up in front of Patrick Nähr and current European B Vice Champion Dirk Stammler.
Continue reading the report here
Thursday, April 28, 2011
The 1/10-scale XXX-SCT from Losi is ready to take on the short course. As a ROAR-legal rolling chassis, it comes out of the box completely pre-assembled with wheels and tyres. Electronics and motor is the choice of the driver and this means that from the standpoint of putting a race car on the track this all important choice is left to the guy that matters, the driver. It is also a considerable saving for those who want a ready built chassis but would rather choose the type of electronics combination themselves. Another race trait, the body shell supplied is clear. So, all ready to take that all important colour scheme that individualizes the truck and makes it stand out in a race.
View images of the rolling chassis here
Thursday, April 28, 2011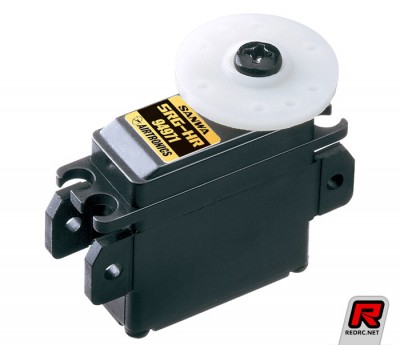 Sanwa has introduced the follow up to the popular 1/12 Sanwa HR-141 servo, with the release of the SRG-HR. Due to its extremely small dimensions and its low weight of only 22g, the new digital servo fits in almost every 1/12 model. It is also ideally suited for the more and more popular HPI and Tamiya Formula 1 cars. Quick and ultra precise, the Sanwa SRG-HR can be operated with 6.0V and also with 7.4V (nominal voltage) and there's no need for a voltage transformer for LiPo receiver batteries anymore. The receiver forwards the full 7.4V to the servos, making it especially strong and super fast.
Click here to view the servo specs
Thursday, April 28, 2011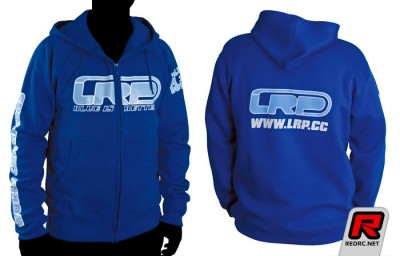 New to the LRP clothing line is this royal blue coloured hooded sweater. Made of high-quality materials, and available in seven different sizes, it features big LRP logo imprints on the front and back side, "Blue is Better' on the left sleeve as well as "World Champions" on the right sleeve. LRP have also released their update Pit towel 2, the 130 x 70cm towel is made of high-quality materials, making it always look like new.
Thursday, April 28, 2011