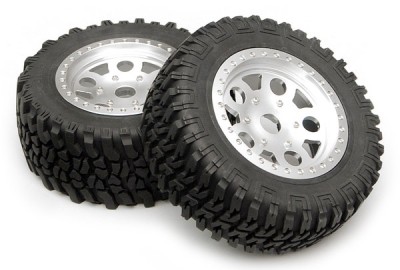 RC4wd have released their new Outlaw Baja racing wheels for the HPI Baja 5T. The new wheels have been CNC machined from 6061 aluminium and offer a scale CORR racing look for that ultimate trophy truck look. Weighing in at 400 grams and 424 grams for a pair of fronts and rears respectively, they have the same offset as the stock wheels and fit the current range of Baja 5T tires. Also from RC4wd are their Rok Lox tires that just got bigger (219mm dia. x 80mm wide) making them one of the most scale looking 4.0 tires available to date. The Rok Lox 4.0 is manufactured with the most advanced rubber compound and are sure to give you some aggressive bite on the rock. Sold in pairs and supplied with memory foam inserts.
Thursday, December 10, 2009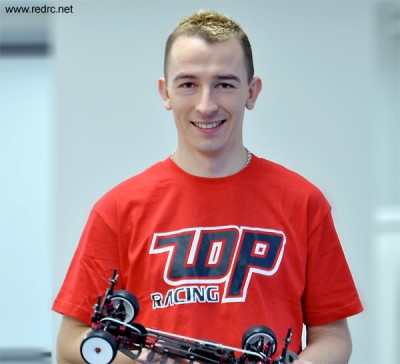 In collaboration with RC Models in Esbjerg, front running Danish racer Soeren Boy Holst has moved to TOP Racing, to drive their Photon chassis in the 2010 season. Continuing to equip his car with GM Racing motor, speedo and batteries, Soeren's first appearance with the new touring car will be at the DHI Cup in Odense at the beginning of January. Looking forward to his new season in collaboration with RC Models and his new car, he wanted to take this opportunity to say thanks for the many years of cooperation with former team Xray.
Source: E-image [e-image.dk]
Thursday, December 10, 2009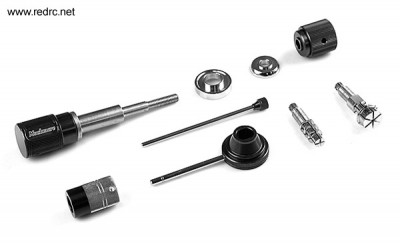 Much More have introduced this new engine bearing tool set which has been designed for easy removal and installation. Made to fit .21 engines with 14×6 and 7×6 sized bearings, its simple design makes for easy extraction of the bearings, while reassembly is done in one go with both the front and rear bearing being pressed in together, ensuring they are perfectly aligned. Supplied in a handy carry case.
Click here for a video of the tool in action
Thursday, December 10, 2009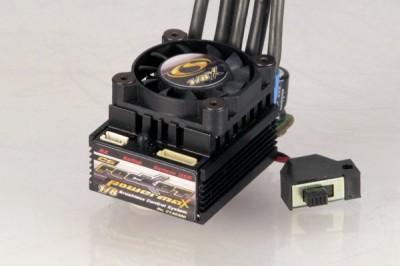 CS Electronic have released their Rocket Powermax speed controller, a sensored and sensorless 1/8th brushless ESC. Using quality components, it has been optimized for use up to 5S LiPo, yet is extremely small and lightweight allowing it to be mounted easily into any vehicle. Designed exclusively for competition use, it features 9 different programs to allow the user to optimize the speedo for different models and tracks.
Source: CS Electronic [cs-shop.de]
Thursday, December 10, 2009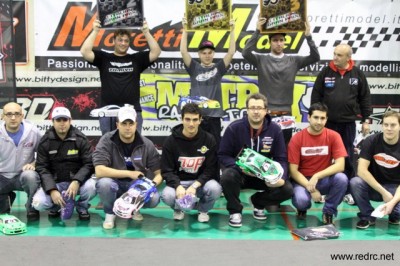 On the first weekend of December, R/C Flyers association organized the first Italian GP at the 'Centro Sportivo' in Palazzolo sull'oglio approximately 50 Km from Milan. The race attracted 80 drivers divided into 4 different classes, Sport Foam, Sport Rubber, Open Foam and Open Rubber. Among the drivers there were also some guests as Christer Andersson, Simo Ahoniemi from Finland, Toni Rheinard from Germany, Yuri and Gianni Bonetti from Switzerland and top gas car drivers Francesco Tironi and Daniele Ielasi, current 1/10 scale nitro World Champion.
Continue reading the report here
Wednesday, December 9, 2009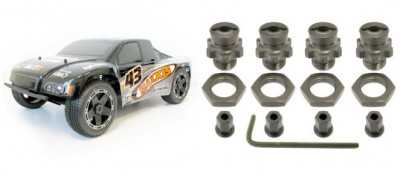 For those looking for better handling and a wider tire selection for their HPI Blitz and Traxxas Slash 4×4, AKA is happy to announce the release of their 1:8 wheel adapters. Made from 7075 aluminum and hard anodized, these wheel adapters are a great addition to either of these trucks. Supplied with all the necessary parts, including AKA 'SureGrip' 17mm nuts to keep the wheels securely on the hubs the adapters install in just minutes and require zero modifications to the truck and the stock width and steering radius are kept in tact. Improve your tire choice and handling , all popular 1:8 buggy wheels can be used including the AKA Pro-5 wheel.
Source: AKA [raceaka.com]
Wednesday, December 9, 2009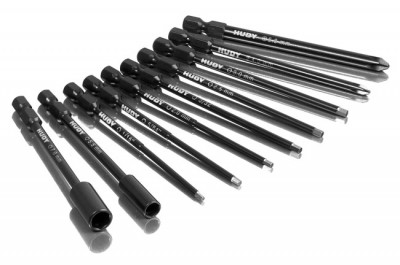 Adding to their range of power tool tips for electric screwdrivers, Hudy have released two new Socket power tool tips. Manufactured from Hudy spring steel these new socket tips comes in 5.5mm and 7.0mm. The end of all the tips are manually grounded for maximum precision and perfect fit to the fastener and additionally heat treated and hardened for maximum life.
Source: Hudy [hudy.net]
Wednesday, December 9, 2009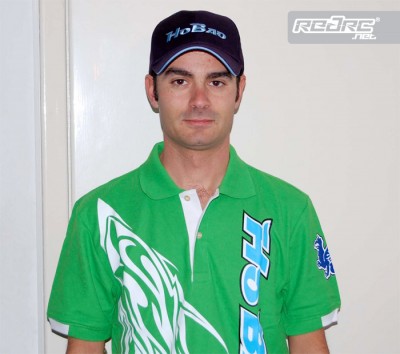 Confirming many rumors surrounding his future, Italian Hobao distributors Schepis Model in Italy have announced that Davide Tortorici will race for the Hobao team in the 2010 season. Alongside his driving responsibilities the former Crono team driver and double European Champion will also manage the commercial and technical activities of Hobao in Italy. Expect an official announcement on his new engine deal with Sirio in the coming days.
Source: Schepis Model [schepismodel.it]
Wednesday, December 9, 2009