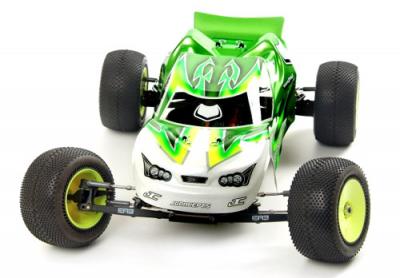 For the ultimate in form and function, JConcepts introduces the Hi-Flow body for the XXXT-CR. The Illuzion "Hi-Flow" styling presents a flowing design while incorporating many radical edge styling details for additional style and performance. Race inspired aggressive styling, Illuzionized cab and cove hood scoop combined with a durable flowing bed design are just some of the features that make this body stand out. Made from clear heavy-duty thickness polycarbonate, it comes supplied with protective film, window masks and detailed Illuzion decal sheet
Click here to see more pictures… (more…)
Monday, February 18, 2008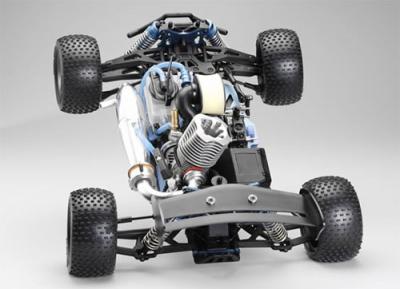 We briefly mentioned the new Hyper Mini ST from Hobao when it was first released, but now UK importers CML have gotten their hands on some new larger photos prior to release. This small scale car is in the advanced production stage and sports a tilted engine, front and rear anti roll bars, a hard anodised chassis and blue anodised aluminium parts throughout, proof that this new RTR mini truggy has been engineered for professional racing without forgetting about looking stylish on the track.
Click here for the feature list and more photos… (more…)
Monday, February 18, 2008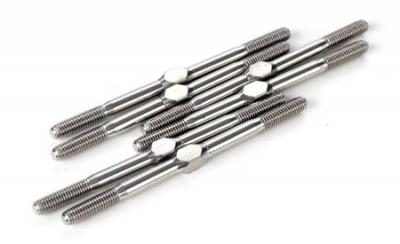 Lunsford will soon release a titanium turnbuckle set for the Kyosho Ultima RB5 2wd EP buggy. Made from high grade titanium, these lightweight and ultra strong items are sold in a pack of 6 pieces for the cars front camber, rear camber & steering rods. All turnbuckles sport both normal and reverse threads along with an adjustment knuckle for easy length adjustment. Available early March.
Source: Horizon Hobby [horizonhobby.com]
Monday, February 18, 2008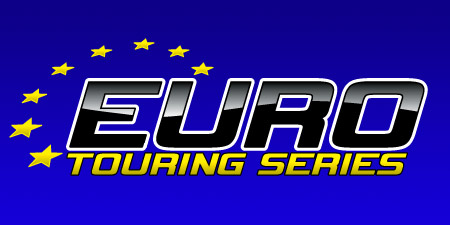 Red RC are excited to announce that we have partnered up with the Much More backed European Touring Series (ETS) to become the series' official promotional partners. Along with creating a dedicated site for this new professional series, that can be accessed through the tab in the top menu, we will also be present at every round covering it live beginning with next months (14-16th of March) second round from Vejle, Denmark. The series, co-organised by Scotty Ernst and Uwe Rheinard, ran a successful first round alongside the International Speed Weekend in Germany last October, and round 2 sees the series go into its first stand alone event, and the first of 2008. Entries are currently open for the event with a maximum of 110 racers allowed in stock class and 100 racers in modified.

Closer to the event we will announce the names of some top International racers that will compete at the event, until then be sure to get your race entry in straight away. For more information about the event and where it takes place go to the Series page on our site here.
Racers can enter round 2 of the ETS by doing so at rcracecontrol.com.
Monday, February 18, 2008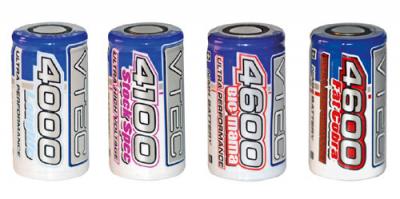 LRP recently showed us their complete 2008 line up of cells at the Toy fair in Germany and now we have the complete information concerning these new batteries. In close development with the VTEC R&D team, LRP is now offering their latest high performance, high-quality, Sub-C cells for RC Racing available in 4 different versions – 4000 Longlife, 4100 Stock Spec, 4600 Big Mama and 4600 Fat Cobra. All cells are high current capable and charged after the matching process to ensure safe storage.
Click more for full information… (more…)
Sunday, February 17, 2008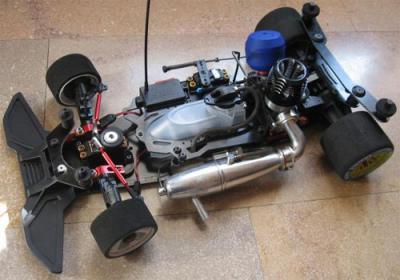 After following the development of the new DXF classic 2wd chassis from concept through to production, we are happy to inform you that this great looking chassis is now available to buy in shops. Just like other classes that were popular a number of years ago, such as the Pro 10 class, the 1/8th scale classic class is also making a comeback with race numbers growing, along with the number of manufacturers catering for this class.
Source: DXF [dxf-competition.com]
Sunday, February 17, 2008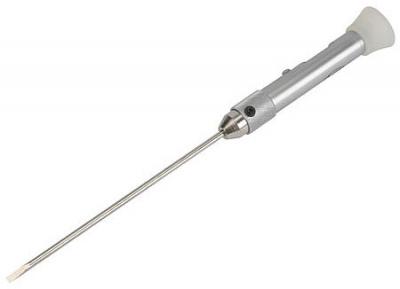 Losi have obviously been shopping in the same place as Edit RC with the release of their Temp Tuner, a tool which incorporates both a temperature gauge and a tuning screwdriver into one. Featuring a state-of-the-art infrared, non-contact temperature gauge it includes a special silicone ring to ensure you position the gauge at the same location each time you check the temperature level of your car's engine. The temperature gauge will measure temperatures of -27°F to 428°F, and can be set to measure in either Fahrenheit or Celsius. Spin the tool around and you have a high quality racer-designed tuning screwdriver, long enough to get into the smallest areas. The precision ground tip is wide, with the correct taper for making the finest needle adjustments with confidence.
Source: Losi [losi.com]
Sunday, February 17, 2008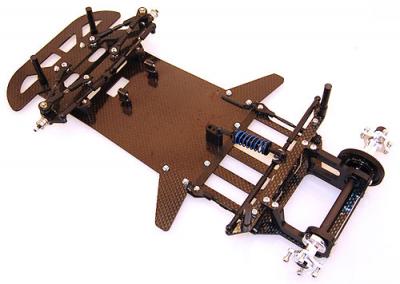 Speed Merchant have released details about their soon to be released 1/10th scale 200mm electric pan car, the Forumla Pro 10. Designed to race at National level in the comeback Pro 10 class, this new car has been can only accept 4 cells, which the designer believes gives more benefit than running with 6 cells due to the fact that it only needs to run in 5 minute long heats, not to mention the weight advantage. Essentially an oversized 1/12th scale with pivot-ball link rear suspension as well as light weight carbon fibre throughout, it definitely looks the part. Expect to see it released in the first week of March.
Click here to see more photos… (more…)
Saturday, February 16, 2008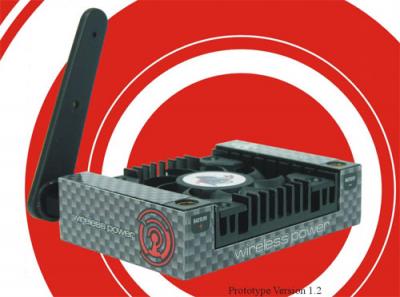 Speed Passion have announced details of a future product line, which they say looks set to revolutionize both gas and electric R/C racing. Their rather criptic release states:
We are proud to bring the Power of freedom, "The wireless power". "Reduction" is one of the ways to help to protect the Earth. Imagine playing with an R/C car, boat, or soft air gun without chargers, power supplies, and extra battery packs. No more worries about battery pack quality, and chasing constant small advances in battery capability and size. Saving you time and money and developing new ideas to improve your skills in order to enjoy the pure fun of R/C.
What product they are announcing I dont know, but the picture above shows version 1.2 of the Wireless Power prototype, which looks like a speed controller with battery inputs that has a built 2.4Ghz system, judging by the aerial. Speed Passion will release more details every month in the lead up to its 2009 release date.
Click here to read the full release… (more…)
Saturday, February 16, 2008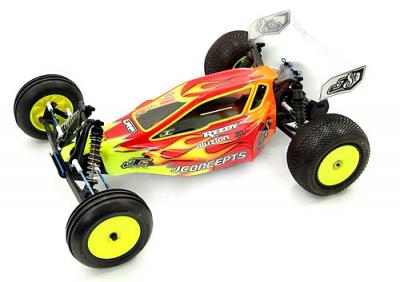 JConcepts have introduced a revolutionary new vehicle concept, the J82, that combines the drivability of a 1/10th truck with the fascination of a buggy. Essentially a conversion kit for the Associated RC10T4 vehicle, the J82 provides the opportunity to race with more confidence for an extended period of time. With this conversion, a driver can now compete in two classes on the same day using just one vehicle. Jason Ruona stated-
Trucks have always been easier to drive making them a popular choice in competition. The buggy class has always been looked at as the more prestigious class – Now the World's have collided.
Click here for more details… (more…)
Saturday, February 16, 2008