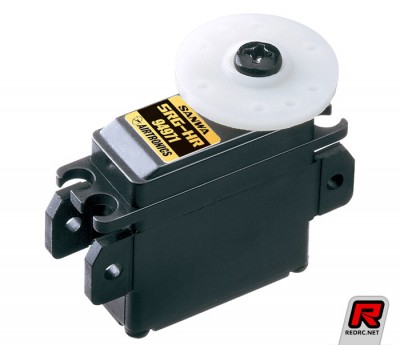 Sanwa has introduced the follow up to the popular 1/12 Sanwa HR-141 servo, with the release of the SRG-HR. Due to its extremely small dimensions and its low weight of only 22g, the new digital servo fits in almost every 1/12 model. It is also ideally suited for the more and more popular HPI and Tamiya Formula 1 cars. Quick and ultra precise, the Sanwa SRG-HR can be operated with 6.0V and also with 7.4V (nominal voltage) and there's no need for a voltage transformer for LiPo receiver batteries anymore. The receiver forwards the full 7.4V to the servos, making it especially strong and super fast.
Click here to view the servo specs
Thursday, April 28, 2011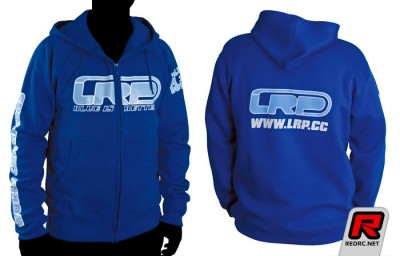 New to the LRP clothing line is this royal blue coloured hooded sweater. Made of high-quality materials, and available in seven different sizes, it features big LRP logo imprints on the front and back side, "Blue is Better' on the left sleeve as well as "World Champions" on the right sleeve. LRP have also released their update Pit towel 2, the 130 x 70cm towel is made of high-quality materials, making it always look like new.
Thursday, April 28, 2011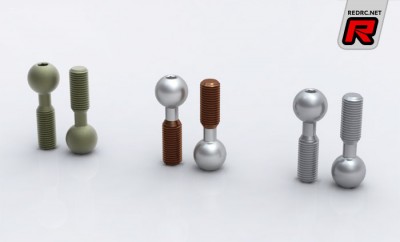 New from Arrowmax for the Xay RX8 and NT1 are these 8.4mm pivot balls. Available in three different types of material, titanium, spring steel or hard coated 7075 aluminium, they are all ultra-precise, hand ground with high durability and long life. Sold in pairs.
Source: Free Max [freemaxmp.com]
Thursday, April 28, 2011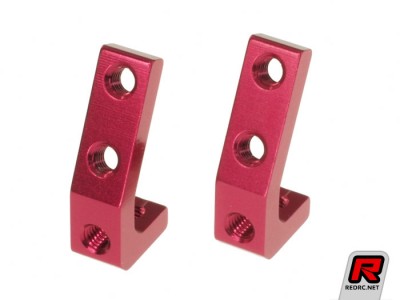 New from T.O.P. Racing for their Rebel 12 chassis are these 2 new optional parts. First up is this new red anodised alloy servo mount that is designed in a way, so that users can mount their servo flat or at a slanted position. Also released is this steel front axle set. The original kit front axle utilized an e-clip to secure the front wheel so that the axle could be made shorter and so would be less likely to be damage when hitting track boards. This optional axle is designed for users who would prefer to secure the front wheel with a lock nut instead of an e-clip.
Thursday, April 28, 2011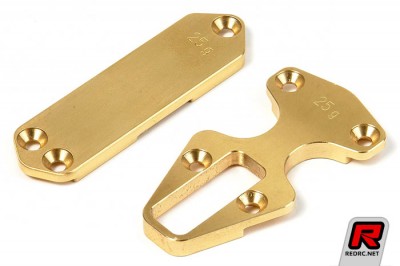 Xray have introduced these precision machined brass 25 gram chassis balancing weights. Designed to fit directly into the NT1 chassis' front and rear weight mounting area, they are marked with the weight value for easy identification.
Thursday, April 28, 2011
Get your Short Course truck ready for those bumpy outdoor tracks of the summer with TQ's big bore shocks. Developed from stellar racing results at events like the 2010 ROAR Nationals and Short Course Showdown Tour, these large diameter shocks will give your truck a better ride over the bumpiest terrain. Dual springs will provide your truck with the soft suspension feel needed to corner hard and land big jumps, with a second spring designed not to sacrifice the ride height needed to keep proper suspension geometry. These shocks will come as standard equipment on future TQ SX10 SC and SX10 T Pro Roller kits as well.
Source: TQ Racing [tqracing.net]
Thursday, April 28, 2011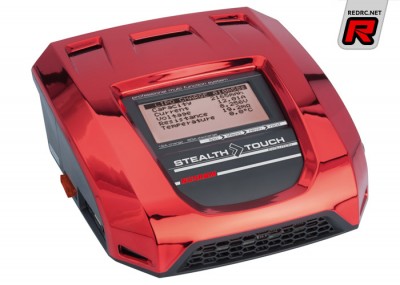 Nosram has released the Stealth Touch Evolution charger & discharger. The vampire red backlit touch screen display means you won't find any button on this device. With the graphical user interface, all parameters can be set quick and easy with the menu structure intuitive and easy to use. An integrated LiPo/LiFe balancer detects differences in the cells and starts balancing automatically. Improved performance and longer lifetime of the batteries are guaranteed.
Thursday, April 28, 2011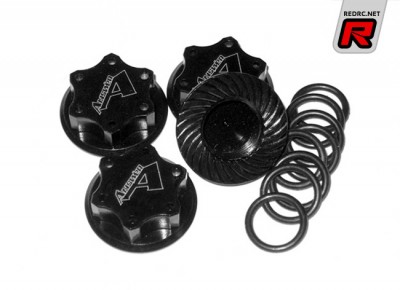 The new lightweight locking wheel nuts from Answer RC are now available. Designed to offer the best of both worlds, security and performance, the security aspect is two fold. Firstly the have a knurled section machined into the back of the nut to allow it to lock onto the wheel and secondly the nuts come with O Rings that seat into the back of the nut to secure the nut against the wheel stub axle and prevent vibration loosening. The nuts come with 8 o-rings giving you a complete spare set. The nuts are machined away on the faces and drilled into to save weight and as with any closed cap wheel nut, knowing that the stub axle will not get mangled up is always a welcome benefit. Available in red and black in both 1.0mm and 1.25mm threads.
Source: Answer RC [answer-rc.com]
Wednesday, April 27, 2011