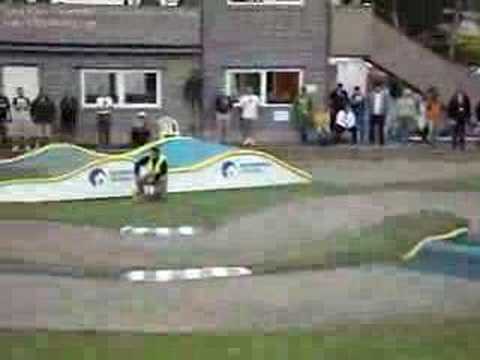 Here are some videos from the 4wd class at the European Electric buggy Championships held in Vassa, Finland in which Hupo Hönigl took the win for Tamiya. We have the 3 videos showing the all 3 A-mains, with the first final shown above and the other two parts, along with the jumping contest, below.
Click more to see the other videos… (more…)
Thursday, August 2, 2007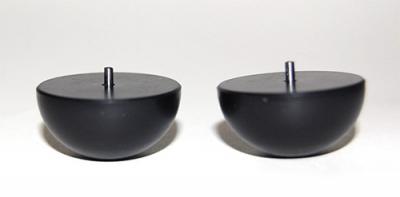 Jason Breiner from BMI Racing posted these images online of these new balance tools by IRS. Essentially they are two hemispheres with a pin sticking out of them and what they do is help you set the balance of your chassis by allowing the car sitting on top of them to lean, showing how the car is balanced. The pins are inserted into the cars chassis plate along the center line and gravity does the rest and the beauty of them is you can leave them in the chassis as you play around with weight distribution receiving instant confirmation.
Click more to see them in action… (more…)
Thursday, August 2, 2007
Hudy recently released this new Arm Reamer which has been designed specifically for R/C use, and will precisely resize plastic holes without creating excessive slop, allowing you to build a perfect free-moving suspension. The tool is specially designed and hand ground to create sharp micro edges on the surface of the tool pin to precisely size plastic without tearing, stressing or over-sizing the hole of the suspension arm.
Source: Hudy [hudy.net]
Thursday, August 2, 2007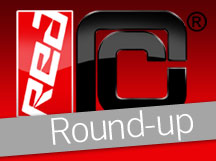 A summary of other news pieces from around the internet today in our Red RC Round-up:
> Werks MT tires take the win at the Manufacturers Cup – Link [buggy-sport.info]
> MTX4 Pro Chassis plate drawings from Kawahara – Link [kawahara-racing.co.jp]
> JP Racing report on the 1/8th scale Euros – Link [jpracing.com]
> Travis Scrambling, USA Joins GO Team for 2007-2008 – Link [nagateamracing.com]
> Final photos of the Azarashi Cyclone D4 shock towers – Link [team-azarashi.com]
> Pavidis and Hughes win SoCal Saturday Series Rd3 – Link [prolineracing.com]
Wednesday, August 1, 2007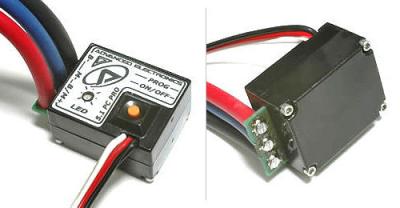 Our partners Kimihiko Yano in Japan have started selling this latest brushed speed controller from Advanced Electronics, the 5.1 PC Pro. Suitable for touring cars, and small enough for use in 1/12th scale cars, this speedo uses an up to date FET element for minimum power loss, has a temperature shut down sensor and has 4 built in throtlle profiles. Adjustment of the ESC can be done using the one touch button located on its face and a multi coloured LED guides you in your setting changes. Suiuable for 4 – 6 cells, the controller minus the wires weighs only 15.8 grams and has a very small footprint (26.5 x 21.5 x 14.5 mm).
Source: Kimihiko Yano [kimihiko-yano.net]
Wednesday, August 1, 2007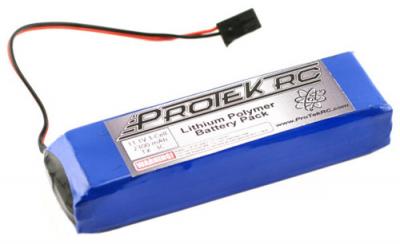 A-Main Hobbies, owner of the ProTek brand, dropped us a mail to tell us about their new line of LiPo battery packs that they have just released. The line up includes transmitter packs which have been designed to fit popular car transmitters such as the Futaba 3PK, Airtronics M11, JR Z-1 and KO Propo EX-10 Helios transmitters with capacities ranging from 1000mAh for minimal weight, up to 3300mAh for maximum endurance. Next up are receiver packs designed for off-road nitro cars and trucks with a number of different receiver battery dimensions and capacities from 1000mAh up to 2000mAh as well as a LiPo regulator that features a low drop out voltage design and low voltage detection to remind you when your receiver battery is going flat and needs to be charged.
Click here to see the other packs… (more…)
Wednesday, August 1, 2007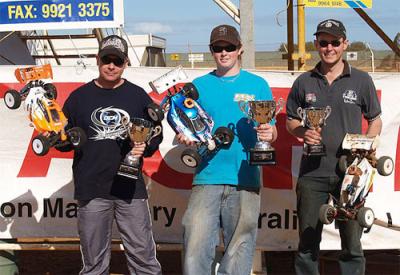 Our partners Rube Dude have a report from the first round of the WA Challenge Cup that was held last weekend in Geraldton, Western Australia. The event was open to both buggy and truggy classes and in the buggy class it was a win for HongNor racer Logan Bruecher who tore it up on the track to win by 2 laps ahead of Ian Haley racing the OCM, while 3rd spot went to Darren Wiese, who had lead the race for some time but dropped back later in the race. In the truggy class it was a win for 13 year old Josh Taylor who came home 2 laps ahead of runner up John Grupillo in 2nd and Jack Tompsett, a further 2 laps back, in 3rd.
Read the full report here.
Source: Rube Dude [rubeduderc.com]
Wednesday, August 1, 2007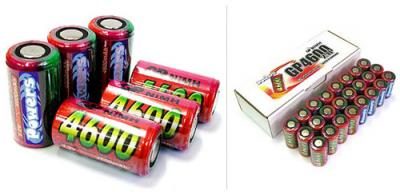 Powers International have begun selling their new Zapped 4600MAh cells, the most up to date and highest performance cell available at the moment. Sold in packs of 6 or 24, these NiMH cells are made by GP have been worked by Masaaki Hirosaka himself for unrivalled performance and runtimes.
Source: Powers Int [powers-international.com]
Wednesday, August 1, 2007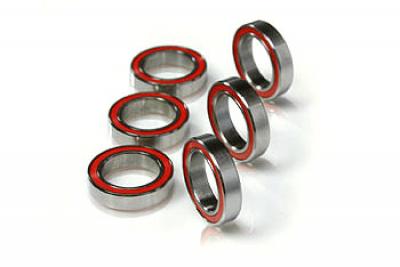 K-Factory have introduced their new ZF bearing range which come in a variety of sizes and are used as a replacement for your standard kit bearings. Lightweight, these bearings help reduce rotating and static weight within your car, while their construction, combined with the very smooth rubber material used for the seals, provides your car with an almost frictionless transmission system. Less friction equals more speed.
Source: K-Factory [kfactoryracing.com]
Wednesday, August 1, 2007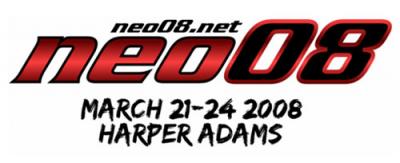 Our partners Neo Buggy have announced that they will once more run their popular Neo indoor race, which for this year will be called the Neo08, replacing the previous Neo Invitational name. Run in association with DXR and at the same great venue as the 2006 running of the event, the Harper Adams College, Newport, Shropshire UK, the 2008 event will be run over 4 days from the 21st – 24th of March.
The 3rd edition of the Neo Race returns to the Harper Adams indoor venue for Easter 2008. After the very successful 2006 race, DXR and Neo-Buggy will once again join together to organise and run Neo08. The DXR team are known for their excellent events run at the Harper Adams venue, and pairing with Neo-Buggy we hope that this race will be the best yet. The event will be a 4 day race, using IFMAR adapted rules; 10min heats for practice and qualifying and standard Christmas tree finals. Entry limit is set at 210 drivers.
More information to come at the official site Neo08.net
Wednesday, August 1, 2007