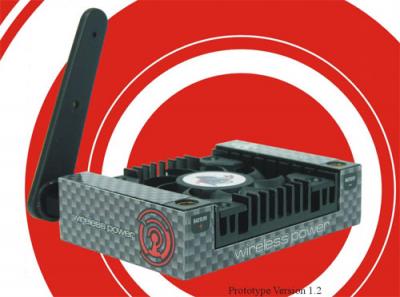 Speed Passion have announced details of a future product line, which they say looks set to revolutionize both gas and electric R/C racing. Their rather criptic release states:
We are proud to bring the Power of freedom, "The wireless power". "Reduction" is one of the ways to help to protect the Earth. Imagine playing with an R/C car, boat, or soft air gun without chargers, power supplies, and extra battery packs. No more worries about battery pack quality, and chasing constant small advances in battery capability and size. Saving you time and money and developing new ideas to improve your skills in order to enjoy the pure fun of R/C.
What product they are announcing I dont know, but the picture above shows version 1.2 of the Wireless Power prototype, which looks like a speed controller with battery inputs that has a built 2.4Ghz system, judging by the aerial. Speed Passion will release more details every month in the lead up to its 2009 release date.
Click here to read the full release… (more…)
Saturday, February 16, 2008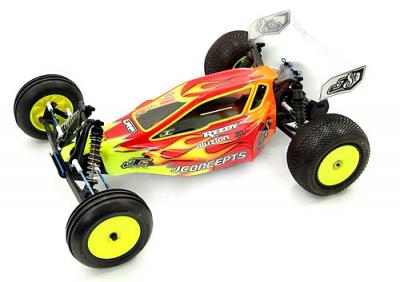 JConcepts have introduced a revolutionary new vehicle concept, the J82, that combines the drivability of a 1/10th truck with the fascination of a buggy. Essentially a conversion kit for the Associated RC10T4 vehicle, the J82 provides the opportunity to race with more confidence for an extended period of time. With this conversion, a driver can now compete in two classes on the same day using just one vehicle. Jason Ruona stated-
Trucks have always been easier to drive making them a popular choice in competition. The buggy class has always been looked at as the more prestigious class – Now the World's have collided.
Click here for more details… (more…)
Saturday, February 16, 2008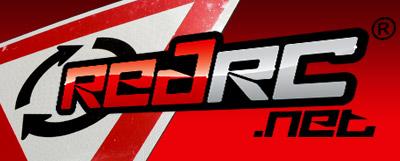 A summary of other news pieces from around the internet today in our Red RC Round-up:
> Jerome Sartel Double Win at Euro Indoor Nationals – Link [teamxray.com]
> Billy Easton report from the 2008 Snowbirds – Link [serpent.com]
> Update on the Korean on-road GP Series Rd1 – Link [team-titan.com.tw]
> Yokomo release their new X4600 IB cells – Link [teamyokomo.com]
Friday, February 15, 2008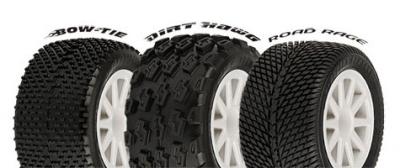 Pro-Line have announced the release of the pre-mounted 1:18 Bow-Tie, Dirt Hawg, and Road Rage tires on white Wabash wheels. The high strength, ultra durable Wabash wheels add character and style without sacrificing performance, while the new pre-mounts are installed with Pro-Line's Premium Blend Team CA for a secure, worry free bond and are backed with Pro-Line quality. Whether you are looking for the ultra-responsive forward bite and super-consistent side bite with the Bow-Tie, thrashing and bashing with the Dirt Hawg or enhance performance with the Road Rage, Pro-Line has a tire for you.
Source: Pro Line [prolineracing.com]
Friday, February 15, 2008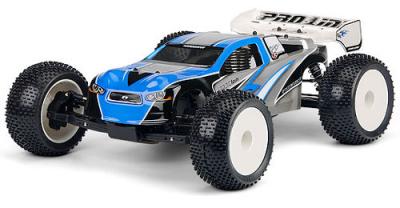 Protoform have released the all-new Harddrive body for the Losi 8ightT, which incorporates the latest in ventilation design queues that racers around the world have come to expect from PF. Emulated after full-scale off-road vehicles, each vent can be cut out allowing for air to flow more effortlessly through the body. This creates less airtime when flying over jumps and less airtime equals more time on the ground which equals reduced lap times and greater consistency lap after lap.
Source: Protoform [prolineracing.com]
Friday, February 15, 2008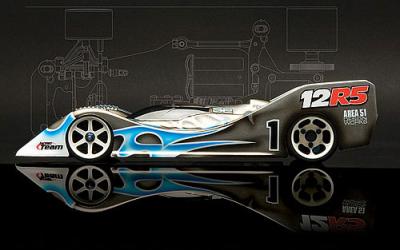 Last week during our Toy Fair coverage we brought you more information, including close up shots, of the new 12R5 1/12th scale from Team Associated. The US based company have today released complete information on the new car along with a features list and photos. The 12R5 Factory Team is the latest evolutionary step in Associated's over twenty-five years of 1:12 scale racing history. The designers in Area 51 built the 12R5 on a 2.5mm woven carbon fiber chassis that utilizes a pivot-ball link rear suspension that allows for independent adjustments for chassis roll, bump and alignment. Having the ability to make these chassis adjustments independently gives the 12R5 greater potential to get the best possible handling from the car and the track surface.
Click here to find out more details… (more…)
Friday, February 15, 2008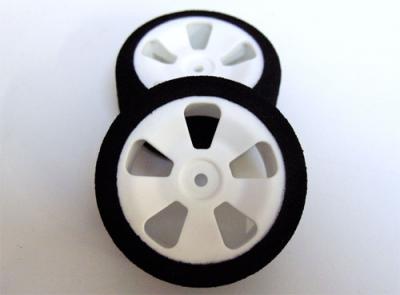 Adams Racing Limited is a new UK based manufacturer of high performance foam tires who mold and machine their own tires, guaranteeing consistent all round properties. Coming pre mounted, they are placed on their own design wheels and the resulting 1/10th Electric Gecko tyres have achieved outstanding results in recent UK 1/18th scale BRCA Micro Nationals. The claimed improvement traction is said to be achieved with better and more consistent wear as well as better chunk resistance and ARL have just recently announced that it will produce its own line of 1/10th Gecko tires for 200mm gas racing.
Source: ARL [adamsracing.co.uk]
Friday, February 15, 2008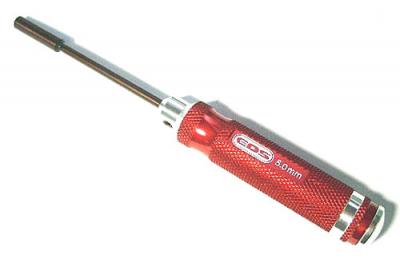 The Japanese importer of EDS Tools, Team Honest have announced the addition of 3 new products to their already large line up of tools. Featuring the same red anodised, knurled aluminium handle as seen on the rest of the range, there is now a 5mm and 6mm nut spinner as well as a new short (60mm) 1.5mm replacement tip.
Click here to see the 6mm spinner… (more…)
Friday, February 15, 2008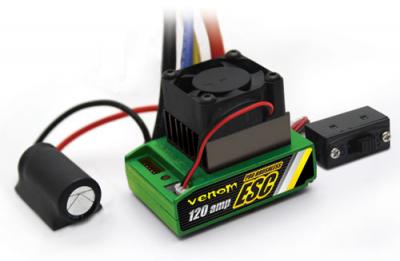 Finally from Venom Racing is the release of their own line of competition brushless motor and speed controllers. The Venom 120 amp Pro Brushless ESC is compatible with all sensored and sensorless brushless 540 motors as well as all 540 brushed motors and comes supplied with a programming card to allow you to adjust up to eleven individual parameters. Featuring a high efficiency cooling system that includes an aluminium heat sink and cooling fan to keep operating temperatures in check it comes pre wired with 14 gauge wire to ensure minimal power loss, has a compact footprint and works well in on and off-road applications. Venom have also released some competition 540 BL motors which are compatible with today's most popular sensored brushless speed control systems, including LRP and Novak. The new motors feature CNC machined aluminium cans with ventilated front end bells, dual ball bearings and integrated cooling fans for high efficiency cooling. All motors have sintered magnets, adjustable timing, easy solder wire terminals and are fully rebuildable. Venom 540 Brushless Motors are available in 13.5T, 9.5T, 8.5T, 7.5T, 6.5T*, 5.5T*, 4.5T*, 3.5T* turns. (*includes integrated cooling fan).
Click more to see the programmer and BL motor… (more…)
Friday, February 15, 2008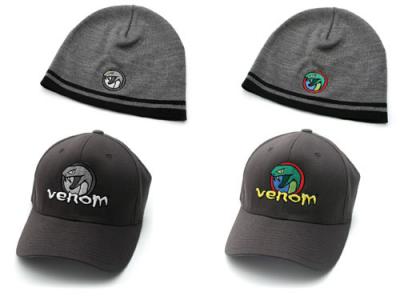 More new items from Venom Racing, starting with their new B&W and colour Logo Hats which feature Flexfit bands to give you a comfortable fit every time. Made from a washable poly-weave construction they sport embroidered Venom logos on the front and are perfect to wear all year-round. Venom have also released new T-shirts with large Venom logo screen printed on the back and small logo on the front. All t-shirts are made of high quality 100% cotton and are available in black or white.
Click more to see the t-shirts… (more…)
Friday, February 15, 2008