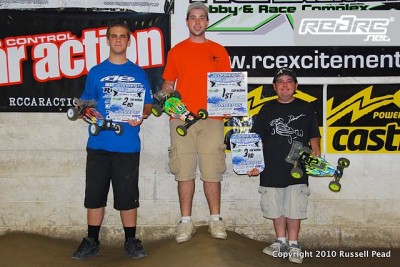 The JConcepts Northeast Champs attracted 160 eager racers to one of the best Indoor tracks in the Northeast, RC Excitement and with teams from Kyosho, X-Factory, Associated, Losi and TQ, there was no shortage of talent in the building. With the 2wd A-Main field hosting of road legend Brian Kinwald and Associated Hotshoe Steve Hartson, the stage was set. An epic battle began with Losi factory racer James Schlick leading the pack with Steve, Brian and Johnny LoGiudice in tow. James led for more than half of the race when a late bobble allowed Steve, Brian and Johnny through. On the last lap Steve and Brian got together allowing TQ Racing driver Johnny to slip by for the win. The race was so close that the three drivers had to wait until the finishing order was announced.
Source: TQ Racing [tqracing.net]
Thursday, September 23, 2010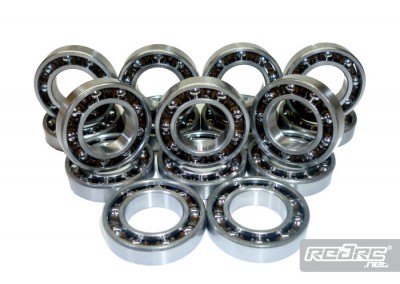 Blue Lightning RC Products have released details on the new rear engine bearings. The same ABEC5 standard as their whole range for maximum performance and durability, this bearing is 14×25.4x6mm and fits a wide range of engines such as O.S., Alpha and many more. They feature chrome steel G10 grade balls with a chrome steel race mounted within a nylon cage.
Source: Blue Lightning [bluelightningrcproducts.com]
Thursday, September 23, 2010
Factory Team have released these new shock pistons for Associated vehicles to expand your repertoire of tuning options. The eight 1.3mm pre-drilled holes, work with the tapered design to create an ideal piston with progressive dampening. To cut out the confusion of sorting them out, they've cut '1.3' into the flat side of these pistons for easy identification. The team engineers suggest using them with 30–35 weight silicone oil. Fits 16mm shocks on RC8B, RC8T, RC8T-CE, SC8e, SC8e RTR.
Source: Associated [rc10.com]
Thursday, September 23, 2010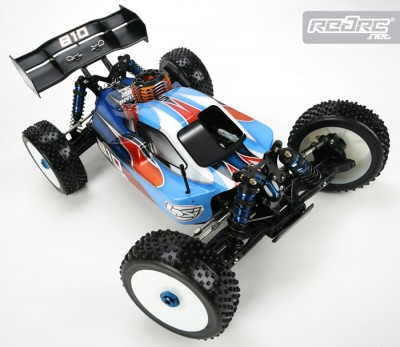 Losi have introduced their new 810 1/8th scale RTR buggy, a package boasting the most superior power to weight ratio. Featuring a Losi 3.4 nitro engine claims to deliver the most power in its class and interference free Spektrum 2.4GHz DSM technology. Add in a  lightweight aluminium chassis and the 4-wheel drive 810 Buggy RTR has it all.
Thursday, September 23, 2010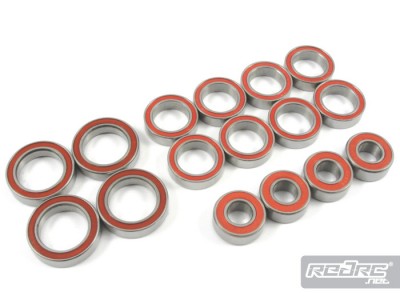 Following the success of the Roche ceramic range of bearings for electric cars, the company have now released ceramic bearings for the Serpent 733 and Mugen MTX-4R. The ceramic ball are made from pure Silicon Nitride material which is extremely dense. 60% lighter in weight and 7 times harder than steel, friction is reduced to near zero meaning your car's acceleration and top speed will be better. The rubber seals are "LLB" low contact labyrinth type on both sides and after a few runs you will notice your bearing will get even smoother when the bearing seal beds in.
View the MTX-4R bearing set here
Thursday, September 23, 2010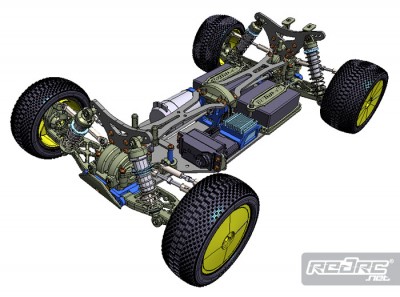 Developed by the world championship winning Tamiya Racing Factory team, Tamiya have announced the arrival of the TRF502X. This 1/10th scale buggy sports a conventional layout and shape which features a shaft driven 4wd system as well as carbon fibre chassis, top decks & damper stays as well as an aluminium motor mount which has been designed with the best possible shape and strength. Large durable front and rear ball differentials enable excellent power transmission and when used in conjunction with a brushless motor and a LiPo battery, the TRF502X with its shaft drive set up and high-speed layout design, is perfect for technical tracks. Expect a November release in the USA.
View more images and details here
Thursday, September 23, 2010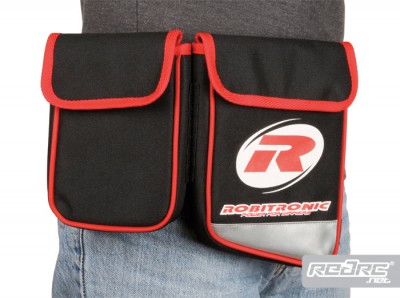 New from Robitronic is this waist mounted pit man bag. Ensuring you always have all your important tools within arms reach, it stows important tools such as screw drivers, glow plug driver etc. as well small parts like body pins or glow plugs securely and ready for use. The bag features two pockets as well as the waist harness and the two bags can also be separated to find the best configuration.
Source: Robitronic [robitronic.com]
Wednesday, September 22, 2010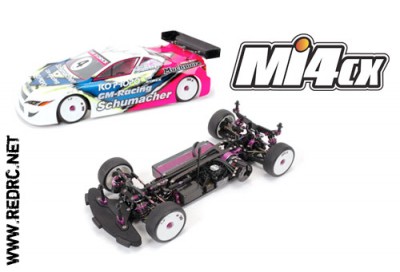 Having won the BRCA touring Car national championship in the hands of Chris Grainger, Schumacher have revealed that they were running a new car in final round of the series last weekend in London. Known as the new Mi4CX, full details on the replacement for the Mi4LP are due out shortly but we can expect the car to be out around November time. We will update you as soon as we have more information.
Source: Schumacher [racing-cars.com]
Wednesday, September 22, 2010