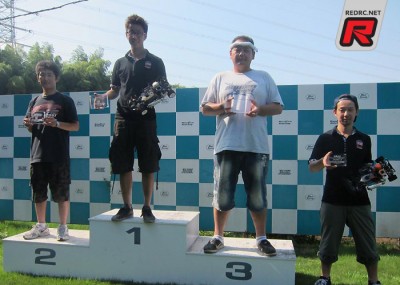 KM got in touch to tell us about their recent success at the 2011 JMRCA Kanto Middle Japan championship. Yuichi Adachi (KM H-K1) took TQ on the KeiTune racing track, the host of the upcoming JMRCA All Japan National Championship. In the final Yuichi could not take an advantage of the pole position as he ran into engine trouble that forced him to retire making way for KM team mate Hung Cheung Hang (KM H-K1) who on two laps ahead of Hidekazu Takaishi (Kyosho R4) and Ryuji Noguchi (Mugen MTX4).
Source: KM [km-rc.com]
Wednesday, August 17, 2011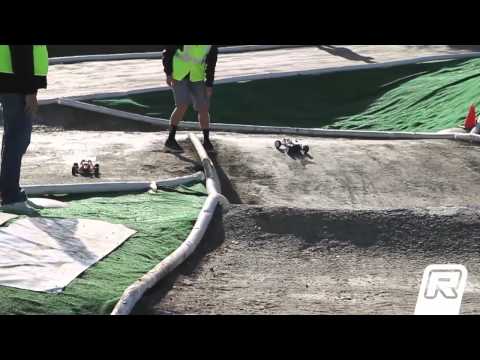 Following our coverage of last weekend's ROAR EP Offroad Nationals in Union City, California, we now have some videos from both leg 1 and leg 3 of the 4wd A-main online. We hope to have more online in the coming days so stay tuned to our Youtube channel for updates.
View a video of A-main leg 3 here
Wednesday, August 17, 2011
Pro-Line have sent out a sneak peak of their new Blockade SC tire. Having been very successful at the 2011 ROAR Gas Nationals the new tire has been transferred across to this new SC form. Notable Features include revolutionary long lasting tread pattern which generates exceptional forward and side bite on a variety of surfaces and latest generation V2 SC wide carcass for increased contact patch.
Source: Pro-Line [prolineracing.com]
Tuesday, August 16, 2011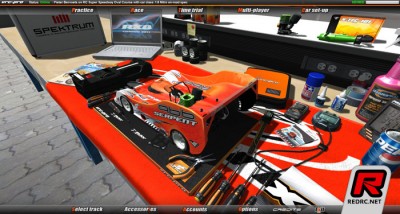 The beta test of VRC Pro has been very successful and we have now taken a decision on the launch date of VRC Pro: September 1st. So mark this date in your agenda and make sure to check virtualrc.com out when VRC Pro is revealed to all r/c racers. Beta testers have been very active in testing all the features of VRC Pro and its content and the VRC World social network community, and the development team has been chasing all the feedback to iron out all the flaws. The platform is now very stable and is ready to go. The decision was taken to launch September 1st to have the complete VRC Pro team available for support and back-up after the holiday period.
Continue reading the column here
Tuesday, August 16, 2011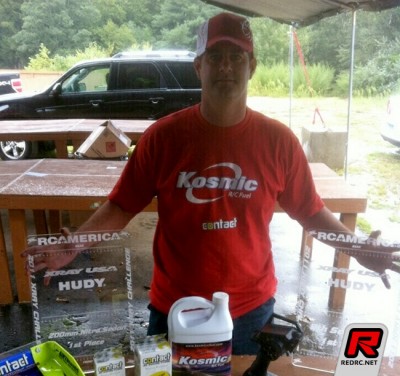 DJ Apolaro was in touch to tell us about the first annual Xray Challenge held at the Control Freakz track in Chaplin CT. Kenny Ives has a great track that will be host to the 2011 Nationals later this year in September. He in conjunction with RC America held a great event. With Practice on Friday, Quals on Saturday and mains on Sunday. Come Saturday we would get 5 chances to try for the top spot and with rain possible for Sunday we did not know what to except. I decided to run both classes to test my package with the other competition and see where I stand and what I need to work on for the Nationals to come. Saturday started and my 1/8 scale was good. I was able to set a strong TQ run in the 2nd round. Having issues with my sedan not counting I decided to sit out the next round on 1/8.
Continue reading the report here
Tuesday, August 16, 2011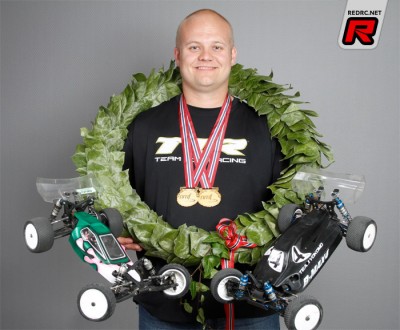 Last weekend saw the Norwegian Championships in 2wd and 4wd buggy held in IMSK-RC's fabulous track in Torbustaden, Levanger. 2wd was held on Saturday, with sunny weather and perfect conditions for the 32 drivers in attendance. The track consists of high grip astro turf, with both fast sweeping sections and more tight technical turns, and making an error free run would not be easy. In the qualifiers, Andreas Daving showed great pace with his AE B4, and managed a brilliant TQ-time, 2nd qualifier was local hero Roy Gjemble running impressively fast with a rear motored TLR 22, and 3rd was Martin Sørlie running the usually more astro friendly mid-motored TLR 22.
Continue reading the report here
Tuesday, August 16, 2011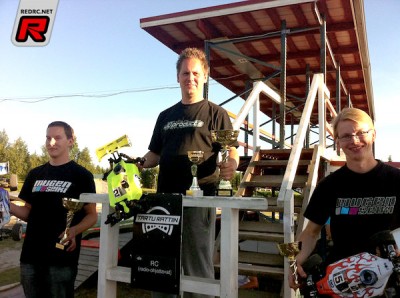 JQ Products got in touch to tell us that team driver Ari Heinonen has TQed and won the second round of the 4 round Finnish National Championship series, ahead of Mugen drivers Simo Ahoniemi and Jarno Siltanen, who have come on strong this year. With this win Ari kept his hopes of winning his 4th Finnish National title alive. The last 2 races will be held in 2 weeks, during the same week end. This win also marked the first victory for THE Engine, which has shipped last week to distributors worldwide.
Source: JQ [jq-products.com]
Monday, August 15, 2011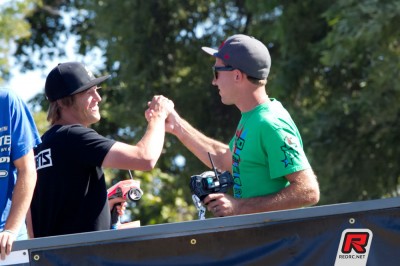 Finals day at the 2011 ROAR Nationals at Norcal Hobbies in California saw Top qualifier, Jared Tebo, made a very uncharacteristic mistake on the first lap of A1 in 4wd Modified Buggy. The Ryans made their way by with 4wd worlds TQ Ryan Maifield taking point. The teammates would tangle through the rhythm section, Cavalieri comes out ahead and they allow the Kyosho of Tebo to rejoin the battle for the lead. Maifield would retire early with electronics issues. Working his way up from the 6th position, Team Associated's Steven Hartson capitalized on a crash by Tebo to pull into the 2nd position right behind leader, Cavalieri. Cavalieri would hold on to win, Hartson 2nd and top qualifier, Tebo 3rd.
Click here to continue reading the report
Monday, August 15, 2011