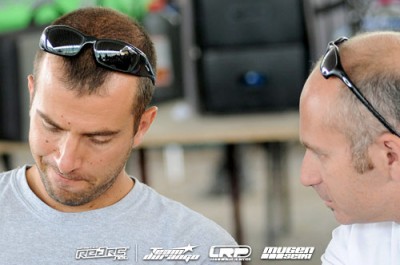 Team Losi's Yannick Aigoin has topped the second timed practice but the Frenchman was unable to match the time set this morning by local star Miguel Matias who will be reseeded No.1 for the heats. Aigoin said small changes had made his car a small bit better and despite being a second slower than his first run, felt more comfortable with the car.
View our full event coverage here.
Wednesday, July 7, 2010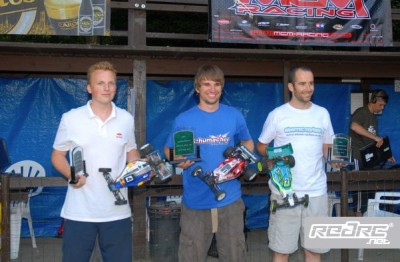 Schumacher are reporting on last weekend's Belgian GP at MBV Kampenhout. This is an annual event held in a park that coincides with a many other local activites, making it a very popular meeting, that quickly becomes over subscribed when entries open. About 18 English drivers made the trip over and all thoroughly enjoyed the meeting. Schumacher UK Team Driver Tom Cockerill was one of the Brits that made the trip over.
Continue reading the report here
Wednesday, July 7, 2010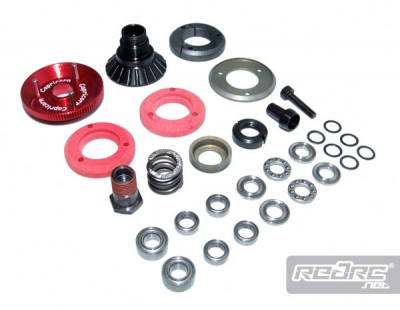 Capricorn have released their new World Champion Edition 2010 Centax clutch for the Serpent 733. Its light weight and size ensure maximum acceleration and increased top speed. The shoe plate, shoe and bell has been revised to further improve the clutch performances. Supplied with two red clutch shoes, 2 bell bearing kit and 2 thrust bearings and only works with the original Serpent pinions. Capricorn have also released details on their all new fuel filter, which features a transparent body and cleanable filter.
Wednesday, July 7, 2010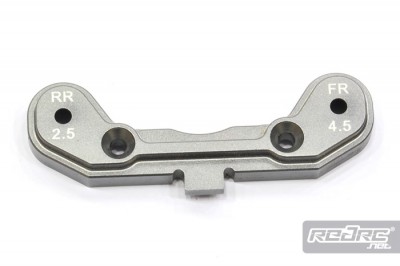 Serpent have release some new aluminium optional parts for their S811 Cobra buggy. Starting with this lower suspension bracket, which is a 2.5 for the rear and 4.5 when used on the rear. Made from anodised 7075 T6 aluminium it is a very strong part and will accept the standard composite inserts. Also new are these precision machined aluminium posts for the rear wing-mount, replacing the standard composite ones. Finally, also for the wing are these nicely machined lightweight aluminium rear wing support washers.
Wednesday, July 7, 2010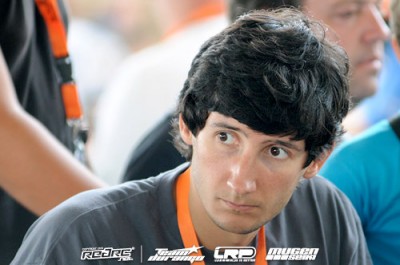 Former European Champion Miguel Matias has topped the first timed practice here in Guarda, Portugal. The only Portuguese driver to win the 1:8 Off Road European title in its 30 year history the 2003 Champion recorded 8 laps in 5:06.051 which was just 6/10th quicker than Yannick Aigoin. Focusing on his engine and tyres for the opening run of Day 2, Matias ran AKA Crossbrace tyres on his RB powered Losi and plans to continue with the same tyre option for the second of today's timed runs which will be used to reseed the heats for tomorrow's qualifying.
View our full event coverage here.
Wednesday, July 7, 2010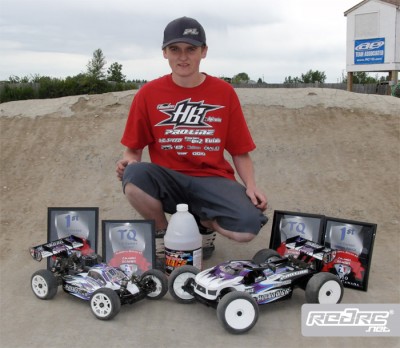 This past weekend Ty Tessmann competed at the 2nd round of the RC Pro Alberta Series in Calgary, Alberta. The track was very technical and rocky which took it's toll on many of the cars in qualifying and the mains but Ty's equipment held up to the difficult conditions and enabled him to TQ all 4 rounds of expert buggy and all 4 rounds of expert truggy.  He then went on to win both the buggy and truggy A mains to complete a perfect weekend.
Wednesday, July 7, 2010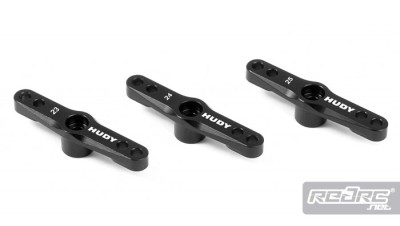 Hudy have introduced these CNC-machined aluminium throttle servo horns for use on throttle servos in all 1/8 off-road cars. Alu servo horn offers maximum throttle control by eliminating the flex often associated with composite versions. Ultra-strong construction provides very long life and durability. Drilled for 3mm-linkage hardware, the horn has two holes for linkage mounting on both sides, allowing you to quickly and easily change the linkage angle.
Source: Hudy [hudy.net]
Wednesday, July 7, 2010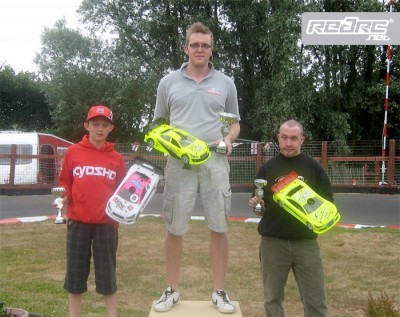 The 5th round of the BRCA British 1/10th 200mm Nationals took place over the weekend and National Champion Kyle Branson sent us this report. The weather for Saturday was good, with around 60 drivers entered over the 4 class's we were sure to get some good traction. My car was good for most of Saturday, at the start there was a little lack of traction but that was sure to come up, I made a few adjustments to my car to make it a little better during the day and I managed to set the fastest lap on Saturday with Johnathan Dobney not too far behind, there was a couple of drivers that had a little issue with traction roll but my car seemed to be fine. On Sunday the weather was fine in the morning with a fair bit of cloud in the sky, Qualifying was underway and in the first round my car felt a little better than the previous day, I got TQ 6 seconds ahead of Johnathan Dobney in second and Joe Kerry in third. In the second round I managed to improve my time by 4 seconds again ahead of Johnathan in second around 6 seconds behind still, in the third and final round I managed to improve on my time a little more to around 1 second, this put me on TQ 7 seconds ahead of Johnathan in second and John Zottl in third.
Continue reading the report here
Wednesday, July 7, 2010