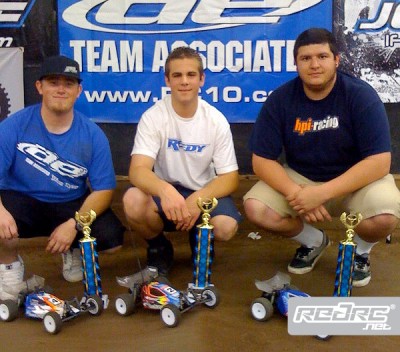 Continuing on where he left off from round 1 of the JBRL Series, Team Associated/Reedy/LRP driver Steven Hartson dominated the field in both the ultra competitive classes of 1/8th electric buggy and 2wd modified. Starting from the pole in 2wd, Hartson quickly gapped the field and cruised home for an easy victory.  However in 1/8th electric buggy he got stuck behind 2nd place for the first 4 minutes of the 10 minute final. Patience and experience from the SoCal teenager proved to pay off as a tangle between 1st and 2nd coming on to the 100' straight-a-way allowed Hartson to split the gap and never look back and take the win.
Source: Associated [rc10.com]
Thursday, April 22, 2010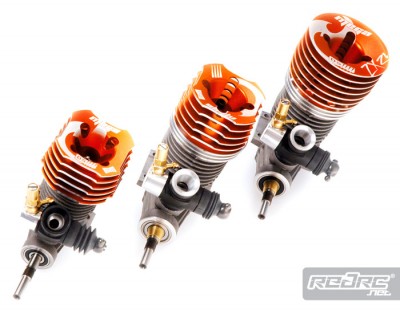 Having already announced details on their modified EM versions, Mega have introduced their all new DS4 standard line. The line up includes two buggy engines, the ZX21 5-port and the ZX21-S 3-port, a .21 circuit engine, the ZX21 7-port, and finally a ZX12 2.1cc touring car engine. Easily recognized by their silver colour crankcases, they are cost effective introduction to the Mega DS4 line and all engines are available sperately or as part of a Mega powerpack that includes an inline pipe set packaged in a handy Mega power bag.
Source: Mega [mega-engines.com]
Thursday, April 22, 2010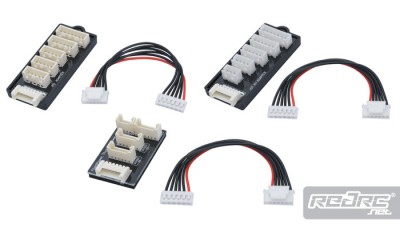 LRP have released three new LiPo balancer adapter boards to be used with their LRP Quadra Pro 2 charger. Specially designed for perfect compatibility with different balancer connector systems and cell numbers the different versions offered work with XH, Polyquest and Flightpower/Thunderpower LiPo batteries.
Source: LRP [lrp.cc]
Thursday, April 22, 2010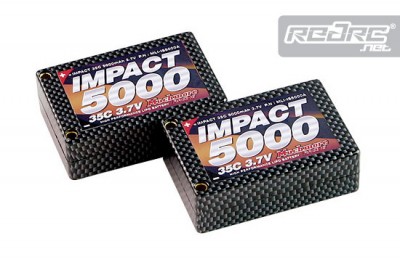 Two new LiPo packs from Much More, starting with this Impact 5000mAh 7.4V 35C saddle pack. This high quality EFRA legal competition LiPo pack sports a carbon pattern hard case and the cables come supplied with Tamiya connector and JST-XH balancing plug. Also new is the Impact 4000mAh 7.4V 30C pack with hard case. The carbon printed case sports rounded edges and can fit directly into the mount of any Sub-C type battery. Suitable for 1/10th touring car and buggy it too comes supplied with Tamiya connector and JST-XH balancing plug.
Click here to see the other pack
Thursday, April 22, 2010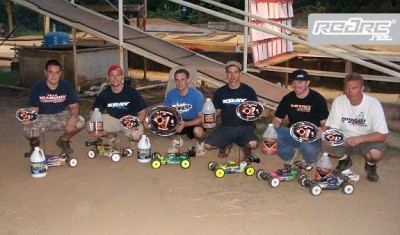 This past weekend saw Rd1 of the RC Pro South Division take place in Austin, TX. The field was full of quality drivers from all over the state and even some from other divisions, such as Ryan Lopez, who made the trip over for the 250+ entry event. Team Pro-Line driver Kyle Skidmore put on a show in Pro Buggy by TQ'ing 3 of 4 rounds and he would also take the win ahead of Ryan Lopez in 2nd and Mike Battaile in 3rd. In Pro Arena Truck Jason Branham matched Kyle's performance by also TQ'ing 3 of 4 rounds and going on to take the win ahead of Mike Battaile and Ryan Lopez in 2nd and 3rd respectively.
Source: Pro-Line [prolineracing.com]
Thursday, April 22, 2010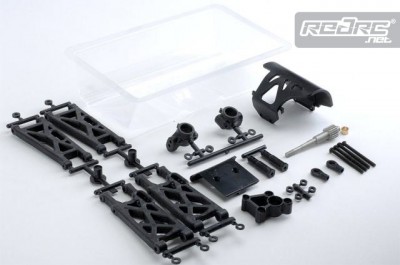 With the release of the new Ultima RB5 SP2, Kyosho have released this conversion set to upgrade your SP to the latest spec. The set contains all major parts to do the conversion which see the entire motor housing shifted to the right 8mm to cancel any counter torque effect, giving you more precise control. Also new from Kyosho is a ball diff set for the Ultima SC Truck or Ultima DB. This new ball diff will replace to stock gear diff set up with no modifications, just drop in and see the performance.
Click here to see the ball diff
Thursday, April 22, 2010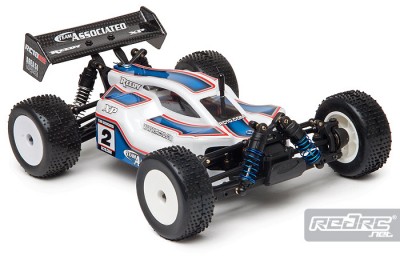 Having brought you details from the RC18T2 earlier, Team Associated have also released the similar RC18B2 1:18 scale RTR electric 4WD off-road buggy. The RC18B2 has a newly designed chassis with a fully enclosed, 2-belt drive train system with adjustable slipper clutch that is capable of handling the extreme amount of power that today's brushless motors and LiPo batteries dish out. Along with durability, the drive train is sealed to help keep rocks and dirt away from all the gears and pulleys.
Thursday, April 22, 2010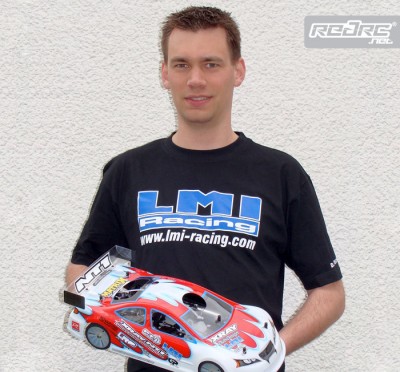 LMI Racing have announced a deal with current European 200mm Champion Dirk Wischnewski. The deal will see the German company supply the Xray team driver with LMI, Team Titan & 3 Racing parts as well as the new Blitz body shells.
Source: LMI [lmiracing.com]
Thursday, April 22, 2010