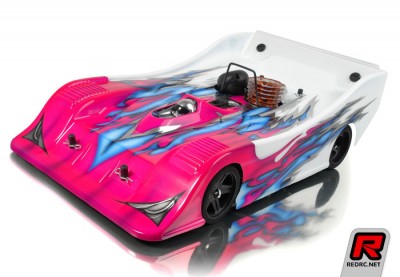 Xray have released information on their all new RX8 1/8th scale platform. We have talked with the guys on the Xray stand here in Nuremberg, played with the car and taken our own photos but as we write that story, here are the release photos and features list of the new car.
View more images and information here
Thursday, February 3, 2011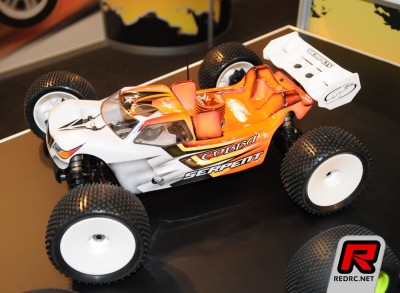 Serpent are displaying their new Cobra Truggy on their stand and as you would expect the car is very much like the S811 buggy but larger. The most stand out feature of this car is the cab forward body shell which is very aggressive and low in the centre around the engine. A small update to the drivetrain, using 3 bearings to support the rear diff coupler has also been carried across to the buggy, its only update.
Click here for more information and photos
Thursday, February 3, 2011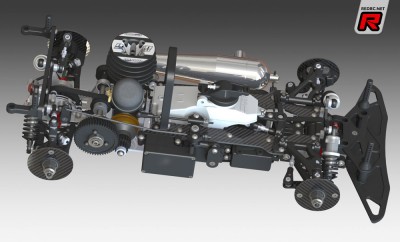 Once again Mugen only have CAD images of their all new car, this time the MTX-5 1/10th scale 200mm chassis. Taking design cues and ideas from its bigger brother the MRX-5, the new car which is set for a summer release is the second car from the brain of European Champion Robert Pietsch. A lot of striking features, the rear brake disk taken directly from the 1/8th scale is mounted directly to the rear axle using a spline and hex system while up front the new fuel tank is suspended above the front steering servo to allow it to be positioned more centrally.
Click here for more information and photos
Thursday, February 3, 2011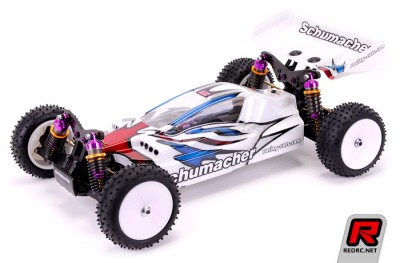 Schumacher have announced the new CAT SX3 Competition 4wd Off Roader. The CAT SX3 includes a host of new items ready for the 2011 season, for increased performance and reliability. An all new mid-motor design with central saddle LiPo battery positioning offers fantastic balance, control and agility. New precision, hardened steel transfer gears offer superb durability and a new design tight fitting body and undertray offers excellent dirt protection, aerodynamics and cooling options. A new easy to assemble, rigid wing mount system completes the packages. The S1 version of the CAT SX3 is also available and includes features S1 composite material which replaces all carbon fibre components while all further spec's the same as Pro C/F Version.
View more images of the car here
Thursday, February 3, 2011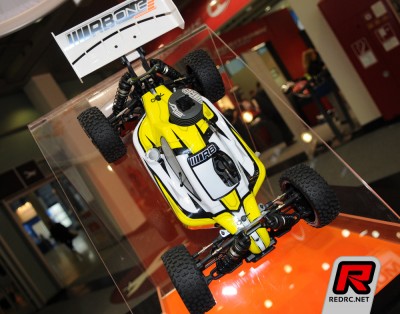 RB Products are showing off their new line of 1/8th scale buggies call the RB One. These high spec entry level machines come in gas, pullstart gas and brushless versions and feature big bore shock absorbers, a 'V-type' chassis plate with rear kick up, double disc brakes with adjustable balance, front CVDs and a steel central spur gear driven by a 3 carbon shoe clutch. The gas version feature an high performance, albeit low cost, RB .21 engine with inline exhaust and monoblock engine mount, while the electrics to be supplied with the BL version have yet to be finalised.
Click here for more information and photos
Thursday, February 3, 2011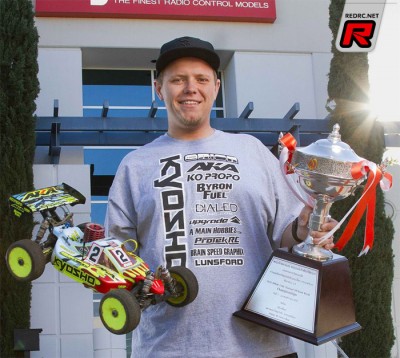 Current IFMAR World Champion Cody King has announced that he has signed contracts with all the sponsors that took him to the title in 2010. "Last night was the final piece of the puzzle, so now it's official! I have a three year deal with Kyosho, and a two year extension with Orion, so I know I will be running the Inferno with Orion power again in 2012 when we go to the Worlds in Brazil. I want to thank all my sponsors, Kyosho, Orion, AKA, KO Propo, Byron Fuels, A Main Hobbies, Lunsford, Stickit1 Racing, Brain Speed Graphix, Dialed Inc., and Cig2O." Cody did make one change having switched to BC1 Graphics/Stickit1 Racing from UpgradeRC. "I want to thank UpgradeRC for several years of support and basically revolutionizing the way people do skins and stickers. This switch to Stickit1 is allowing me to do some things that otherwise would not be possible, and I want to thank Brian Causse and Stickit1 for the opportunity. They have very high quality products and basically unlimited potential to do whatever we want. Brain is a super cool and efficient guy, and I am just looking forward to working with him and running their very high tech and light weight vinyl skins and decals. Check them out at Stickit1racing.com."
Thursday, February 3, 2011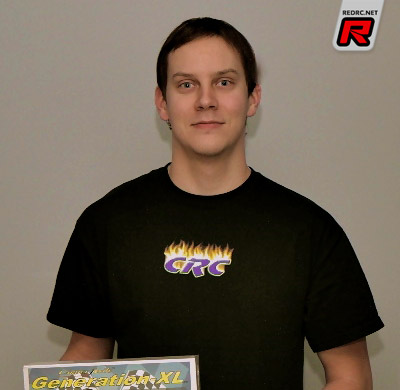 Calandra Racing Concepts is happy to report a great new addition to the European race team, Finnish racing star, Simo Ahoniemi. The 2004 European Champ will use the full CRC race package; CRC Gen-XL 1:12th car, Pro Cut tires and Maxxcell Lipo battery pack. This season, Simo will attend the 2011 Euro's in France as well as competing in the Finnish Nationals and other large events. Good luck to the new CRC Ace pilot. After a few practice sessions,  Simo reports;
I have done my first test with CRC car and first impression is very good. Compared to the past, I have lots of rear traction. In the past, I have to be always very carefully not to steer too much into to corner. With CRC I can go much faster to the corners without loosing rear grip. I am very satisfied about the car performance. I can see lot of potential!
In his very first event running CRC, Simo dominated the first round of the Finnish Nationals with a T.Q. and wins in all 3 A-finals. Taking second at the event was Simo's good friend and countryman, Teemu Saarinen. They dominated qualifying and the finals with a 1-2 effort over a very talented field. Joining the top 2 in the A-final was another CRC driver, Tony Raikas.
Source: CRC [teamcrc.com]
Thursday, February 3, 2011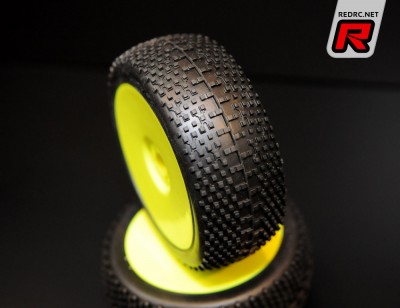 Red RC have arrived at the toy fair and with most exhibitors still busy preparing their stands for the show's big opening tomorrow, we went and had a chat with the guys at Ultimate Racing. The Spanish company are mostly focusing on their Pro Circuit tire brand with the release of an all new tread pattern, the Shockwave a halfway point between their Square Impact and Marathon pattern. Also new for Pro Circuit is their all new Red compound which is their extra soft compound, the softest of the four available, which will be introduced across the entire line up. Expect the new Shockwave in April and the new compound sooner than that.
Click here for more information and photos
Wednesday, February 2, 2011