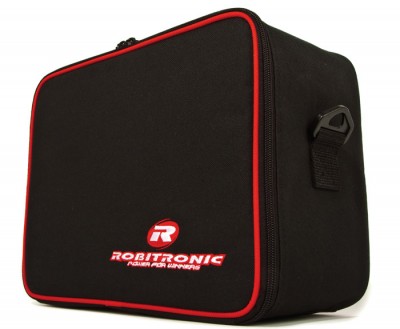 Robitronic's new transmitter bag offers great protection for your high-tech rc-gear. Particularly during transport your transmitter is subject to high stresses that could damage its internals, so keep it safe with this new bag. Sports a precisely molded foam insert for your Spektrum DX3S or Spektrum DX3R and it comes supplied with an adjustable shoulder strap.
Click here to see the bag internals
Thursday, December 3, 2009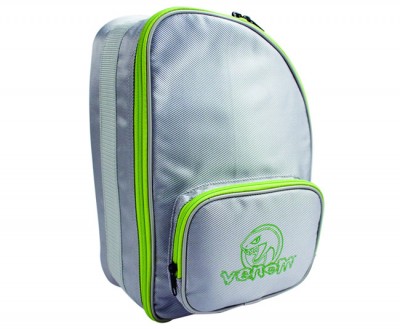 Venom have announced that their transmitter bag, suitable for holding the most popular pistol grip transmitters on the market today, is now available in silver. The padded case secures your transmitter to prevent damage during transit and sports a smaller pouch which is perfect for carrying transmitter accessories like spare crystal sets and batteries.
Click here for more images of the bag
Thursday, December 3, 2009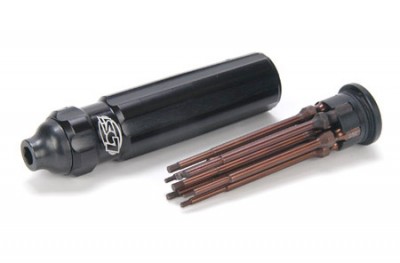 Losi have released their new 8 in 1 hex wrench kit, one tool for all of your hex driving needs. This kit comes with the most popular hex sizes in RC, with tips that securely store within the anodized aluminium handle for compact storage and convenience. The set includes .050 in, 1/16 in, 1/5 mm, 5/64 in, 2.0 mm, 3/32 in ball end and 2.5 mm hex sizes.
Source: Losi [losi.com]
Wednesday, December 2, 2009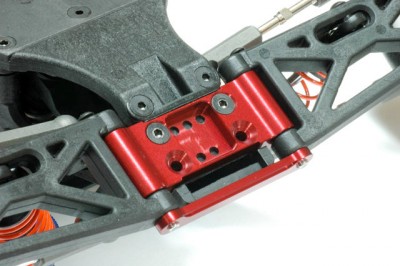 New for the Kyosho Ultima RB5 and RT5, comes these front lower bulkheads and hinge pin plates from Team AJ. The lower front bulkheads have been machined from aluminium and significantly increase the strength in this area of the car. The block can be flipped around so that the user can select between 25 and 30 degrees caster, with markings clearly displaying which is currently being used. The new 0.5mm thick aluminium hinge pin plates again offer strength to the front area by preventing the suspension pins from spreading under impact. Both items are available in anodised, red, black and blue.
Click here to see the individual parts
Wednesday, December 2, 2009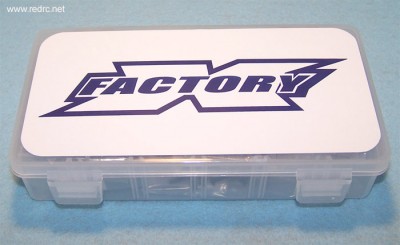 X Factory announces the Box 'O Bolts, a handy box containing 18 different sizes of 4-40 and 2-56 fasteners, 150 fasteners in total. Included are the 5 most popular sizes of cap heads, 4 frequently used flat heads, 3 button heads, #4 nuts, #4 locking nuts, #4 mini nuts, #4 washers, and the little 2-56 screws you are always losing that hold in AE hinge pins & the little 2-56 flat heads for the bottom cover of an X-5 or XXX-4. The container has 18 compartments, with dividers for all, so your bolts and nuts will always stay separated.
Click here to see the contents of the box
Wednesday, December 2, 2009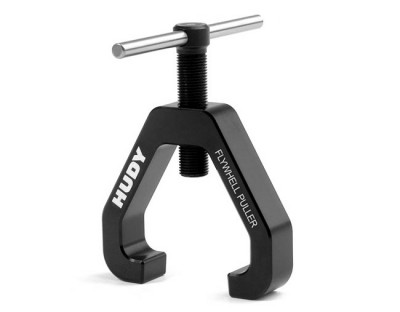 Hudy have introduced their new flywheel puller, to be used for the easy and safe removal of nitro engine flywheels. Without a proper tool it may be difficult to remove an engine flywheel without damaging the flywheel and/or marring the engine crankcase. The CNC-machined flywheel puller body is made from hard-anodized aluminium and additionally black-anodized with laser engraving. The central fine-pitch steel screw, with handle, makes flywheel removal easy with little effort. Fits flywheels used in RC competition engines (.12, .21, .25).
Source: Hudy [hudy.net]
Wednesday, December 2, 2009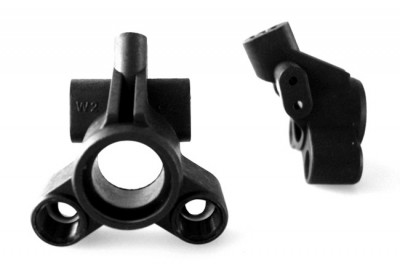 Serpent have released these new rear W2 uprights for the 966. A direct replacement for the standard part, they offer more steering in corner entry and faster/easier hairpin turn in. Available in OS2 version only, these super strong wide offset uprights offer 3 different upper roll centre mounting positions.
Source: Serpent [serpent.com]
Tuesday, December 1, 2009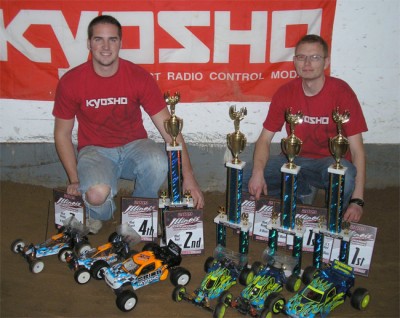 Over the Thanksgiving weekend, Adam Rayls and Ben Ellis attended the 13th Annual Illinois State Race at Rectors RC Raceway in Alboin IL. Saturday was Stock Class Day and Adam was able to secure the TQ and win in the stock truck class. He was also able to get the TQ in stock buggy and finished 3rd behind winner Jacob Robins and 2nd placed Chris Shieldsmith. In stock 4WD, Jacob Robins took the TQ and win for Associated while Adam finished 2nd with Chris Shieldsmith 3rd. On Sunday for Mod Day, Ben Ellis was able to grab the TQ in 2wd Mod ahead of Adam, while in Mod truck Adam got TQ in front of Ben, while in 4wd Mod Jacob Robins took the TQ spot. In the mains Adam was able to get out to and early lead in all three classes and couldn't be passed. Adam went on to sweep all three classes in the Mains. Ben Ellis finished 2nd in 2WD and 4WD.
Click here to see the class results
Tuesday, December 1, 2009