Venom release a full line of aluminium and titanium option parts for the Gambler RTR Short Course truck. Increasing both performance and durability the parts also give the truck a factory-sponsored look. Available is a full range of suspension parts including aluminium swing arms, pivot and toe-in blocks, steering arm set, steering knuckles and rear hubs, wheel hubs and 1/8 scale wheel adapters, titanium hinge pins, turnbuckles and option motor plates. Also on the extensive list of parts is an adjustable heavy duty ball differential.
Click here to view the other option parts
Friday, June 17, 2011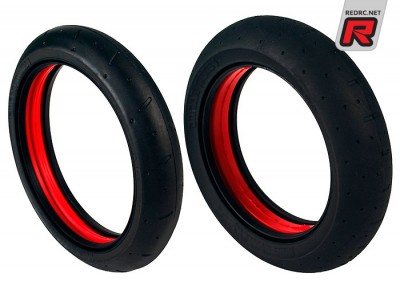 Venom got in touch to tell us about a whole load of option parts for their VMX 450 dirt bike in the form of the Stealth Super Moto Tyres, a front brake disc brake and aluminium parts in different colours. The tyres are specially designed for street and road courses, feature scale wear indicator strips for added realism and to help with traction in wet conditions. Available as set inducing front and rear tyre with hard contour inserts, or as parts only with the tyres and inserts sold separately. To help with looks and performance Venom also released a number of option parts in the form of a nylon guide wire set, a front disc brake kit, and an alloy triple clamp and body post set both of which are available with red or titanium grey anodising. Also available are a heavy duty alloy gear support, alloy rear shock absorber with dirt deflector, a 32T option rear sprocket and a wheelie bar wire.
Click here to view the other option parts
Friday, June 17, 2011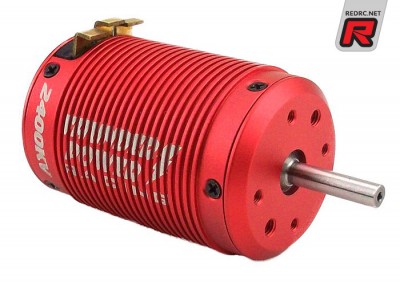 Thunder Power introduces the Z3R-8 brushless motor for 1/8 scale electric vehicles. The motors with a 4-pole Neodymium rotor offer a red anodised aluminium heat sink can with build-in cooling fins, plated copper solder tabs, fast-switching high-temp sensors and adjustable timing from 0 to 25 degrees. The front plate sports dual screw hole mounting pattern to allow for easy mounting in any 1/8 scale application. With a diameter of 42.1mm and a length of 69.2mm the motors weight around 323g and come with 1400, 1900, 2100 and 2400kv rating.
Click here to view another picture
Friday, June 17, 2011
ST Racing Concepts release the CNC-machined 0.5 deg. toe-in rear hub carriers with oversized outer bearings for HPI Racing's Blitz RTR and ESE kits. CNC Machined from high-quality aluminium, these rear hub carriers features set-screw over hinge-pin design, non-anodised bearing location to ensure the tightest tolerance and fit for the bearings, and an oversize 5x11mm outer bearings for more durability. The 0.5 deg. toe-in adds a bit more stability and rear traction to your Blitz. Available in anodised Gun Metal, Orange, Silver and limited edition web only Red.
Source: STRC [teamstrc.com]
Thursday, June 16, 2011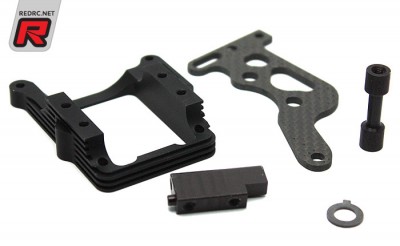 SRC release an upgrade chassis stiffener set for the Serpent 733. Coming with an Ergal engine mount, updated radio plate mounts and a side carbon plate the set, which is distributed by 2-Speed, helps to decrease torsional flex of the chassis which can be useful in high grip track conditions.
Source: SRC [srcspecialparts.com]
Thursday, June 16, 2011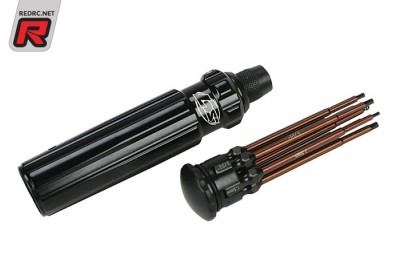 This 8-in-1 tool set from Losi includes an anodised storage handle with seven different hex sizes of .050 in, 1/16 in, 1.5 mm, 5/64 in / 2.0 mm, 3/32 in, 3/32 in Ball End and 2.5 mm. The tips feature a lock over magnets ensuring a secure fit of the blades.
Source: Horizon Hobby [horizonhobby.com]
Thursday, June 16, 2011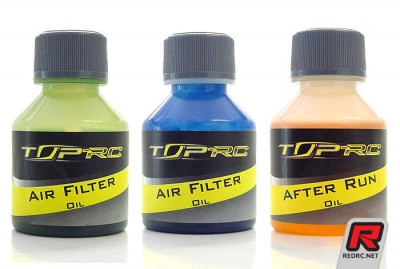 TopRC release three new chemicals in the form of special air filter and after run oil for nitro engines. The two different air filter oil are formulated for on- and off-road applications allowing best possible air permeability without sacrificing dust filtering making the engine breath better. The after run oil contains a mixture of oils to conserve nitro engines after use. It also prevents the formation of rust and lubricates moving engine parts before cold starts and break-in.
Source: TopRC [toprc.eu]
Thursday, June 16, 2011
Dynamite is proud to offer new stainless steel screw upgrade sets for Traxxas trucks. They are resistant against rust or corrosion and the hard steel makes it nearly impossible to strip heads. The sets include socket, button, flat head and set screws and comes in a quality, reusable plastic pit case. Available for the Traxxas Slash 4×4 and Slash, Stampede, Rustler and Bandit.
Source: Horizon Hobby [horizonhobby.com]
Thursday, June 16, 2011