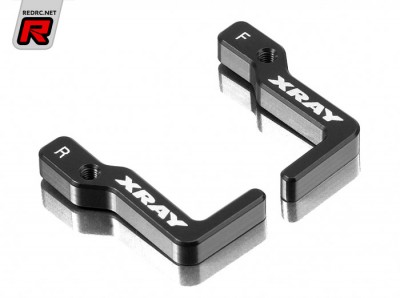 Xray have released this set of alu LiPo battery backstops to prevent LiPo battery movement on the T3'11 chassis. Their ultra-strong construction provides long life and durability in even the most extreme racing conditions. CNC-machined from premium Swiss 7075 T6 aluminium to add weight to the car and improve balance.
View the backstops mounted here
Tuesday, April 19, 2011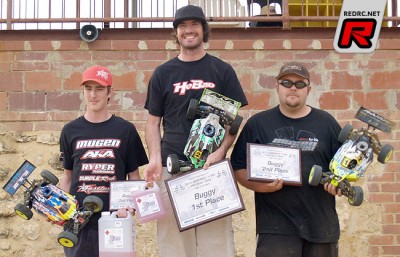 The 2011 WA State Titles and round 3 of the AARCMCC Australian Championship Series took place last weekend. Craig Laughton took the TQ in both the buggy and truggy classes, but failed to bump into the buggy main following a throttle servo failure. Two days of practice and qualifying under a typical Perth sun and by Sunday the track was perfect for finals racing with an amazing blue-groove. A light shower early in the morning put just enough moisture into the ground and with cloud overhead all day to keep the temperature down you couldn't ask for better conditions. Both finals were intensely close and it is amazing that after 45 minutes of racing, there was only 6 seconds between 1st and 2nd in the truggy final and only 11 seconds between the 1st three in the buggy final. In the buggy class it has Hobao superstar Josh Pain that took the title from Mugen racers Matt Griffin in 2nd and Josh Taylor in 3rd. In the truggy final Losi racer Craig Laughton that took the win from Josh Pain, with Matt Griffin in 3rd.
Tuesday, April 19, 2011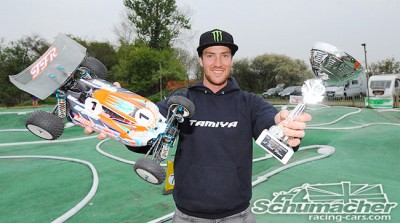 oOple are reporting on the opening 4wd national of the season at Stotfold that saw a close race between several drivers but it was Ellis Stafford and Lee Martin that shone above all others as the pair shared qualifying between them. Lee Martin took overall TQ honours and lined up in front of Ellis for the 3-leg A final. Much like qualifying it was a battle between these two that stole the show, Lee taking the first leg and Ellis the second. It was all down to the dramatic final leg and after an intense battle Ellis took the lead but with an increasingly worrying noise coming from his Kyosho he was almost instantly out of the race with some broken gears. Lee Martin took the final leg and with it the win and a great start to his 2011 4wd national title hopes.
Read the complete event report here.
Source: oOple [oople.com]
Tuesday, April 19, 2011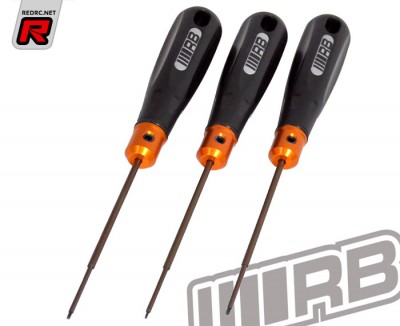 RB have continued to expand their tool range with the release of three new allen drivers. The new tools are available in imperial .035, .050 and .063 sizes and feature the same easy grip plastic handle and high quality hardened steel tips.
Source: RB [rbproducts.com]
Tuesday, April 19, 2011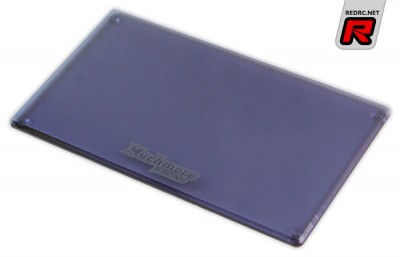 Much More have released their new Mini-Z setup board. Made from a clear blue material, it is rigid and will remain flat, making it perfect to help setup your Kyosho Mini-Z or 1/18th scale car. Weighing in at 148 grams and measuring 210mm x 1200mm it sports non slip rubber feet and etched Much More logo.
Source: Much More [muchmoreracing.net]
Tuesday, April 19, 2011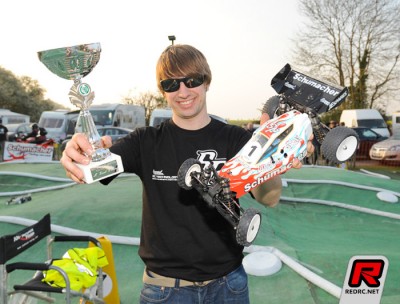 Schumacher are reporting on the first round of the British buggy nationals which took place on the challenging Stotfold astroturf track.The Cougar SV was dominant in 2wd and reigning British Champion Tom Cockerill got his title defence off to a perfect start with a TQ and convincing wins in all 3 legs of the A final. Lloyd Storey scored a career best 3rd place finish, with Danny McGee in 4th and Grant Williams, Simon Moss and Nathan Ralls made it a total of 6 Cougars in the A final. The new CAT SX3 prototypes made their national debut in 4wd and Simon Moss, Grant Williams and Lloyd Storey showed the new cars potential by placing them in the A final.
Source: Schumacher [racing-cars.com] / Image: oOple
Monday, April 18, 2011
New from Durango for the DESC410R, is this underbody, which is a great option for running on less than perfect tracks where you're likely to get debris entering the chassis. It's a great way of protecting your valuable electrics, or just keeping things clean. The cover sits snugly over the chassis and can be secured with hook and loop tape for maximum protection. Three vent scoops are provided and can be opened up if required with minimal negative effect on the protection offered.
View the underbody mounted here
Monday, April 18, 2011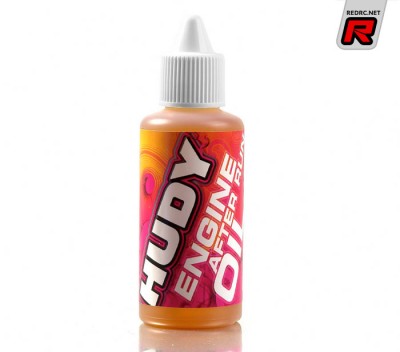 New from Hudy, this specially developed high-quality engine after-run oil can be used in any nitro engine. It helps protect the engine internals from corrosion and should be used when storing the motor after running. Filled in a handy 50ml bottle, made in Europe.
Source: Hudy [hudy.net]
Monday, April 18, 2011