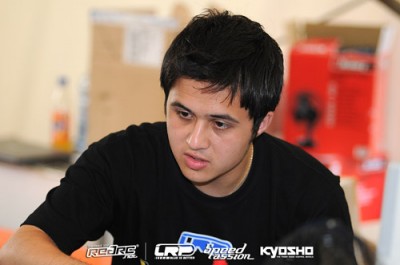 Ronald Volker is the fastest man in Burgdorf with free practice now completed. The Yokomo star had a number of incidents during his FP4 run but still managed to lay down both the fastest outright lap and three consecutive laps.  Recording a 12.129 the Warm-Up race Top Qualifier topped the times sheets from Tamiya trio Jilles Groskamp, Marc Rheinard and Viktor Wilck.
View our full event coverage here.
Thursday, July 1, 2010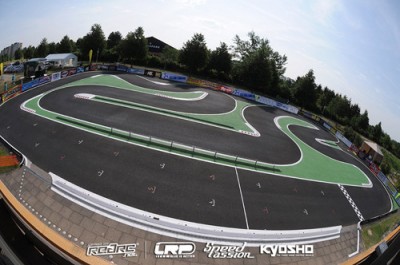 Day one of the 2010 IFMAR Touring Car World Championships is underway with 6 rounds of practice on the schedule here in Burgdorf, Germany.  The first thing that stands out is how small the track is but all the top drivers have given the layout a big thumbs up.  9 of the 10 Finalists from Thailand are here but only 8 are competing with r/c legend and 2008 podium finisher Masami Hirosaka here only in a supporting role for Team Yokomo.
View our full event coverage here.
Thursday, July 1, 2010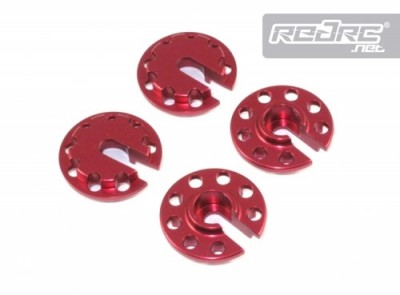 New from Roche RC for the TOP Photon are these aluminium spring retainers. Made from red anodised aluminium, they allow the racer to use 13.3mm diameter springs which include HPI, Atsushi Hara, Xray and Tamiya springs. Sold in a complete set of 4.
Source: Roche [roche.hk]
Thursday, July 1, 2010
New from Racers Edge are these aluminium rear hubs fit the HPI Racing Blitz. Designed with a larger outside bearing for increased performance and bearing longevity. A setscrew holds the hingepin in place with access from the side. With two possible vertical ball stud locations for increased setup adjustments. These are designed to replace the stock units without changing the toe-in and include the larger outside bearing. Available in Black and Orange color, CNC machined for accuracy, and laser engraved with degrees and L or R for left or right sides.
Source: Racers Edge [racers-edge.com]
Thursday, July 1, 2010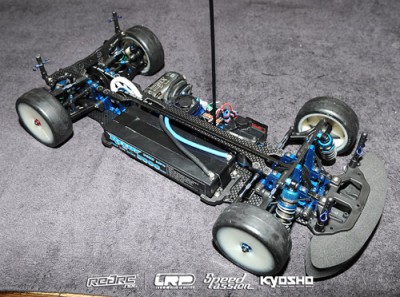 With the 1/12th Worlds now over, focus has now switched to touring car and on today's preperation day we sat down with Team Associated who gave us the scoop on their new TC6 chassis, that is making its international debut at this race. Retaining the same lower front and rear wishbones, C-hubs and rear uprights from the TC5, the rest of the car is different. A focus on LiPo and brushless the most noticable change is to the chassis which is very narrow and no longer sports battery slots.
View the full write up on our event page here.
Wednesday, June 30, 2010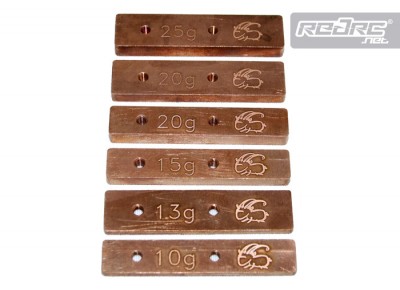 New from Capricorn RC are these weights, useful to balance your car and to help it reach the minimum weight, they are made from the same patented material as their one piece heavy engine mount. Once screwed on the chassis they will also help to reduce the overall temperature allowing a better thermal engine dissipation. Available in 25 gram wide, 20 gram wide/narrow, 15 gram narrow 13 gram wide and 10 gram narrow.
Source: Capricorn [capricornrc.com]
Wednesday, June 30, 2010
New from Litemodz are these NT1 ProX CVA's offering exceptional performance for the Xray NT1. The all new 7075 T6 Hard anodized driveshaft and axle CVA offers ultra smooth performance and is coupled with a ultra low weight of only 11 grams per pair.
Source: Litemodz [litemodz.com]
Wednesday, June 30, 2010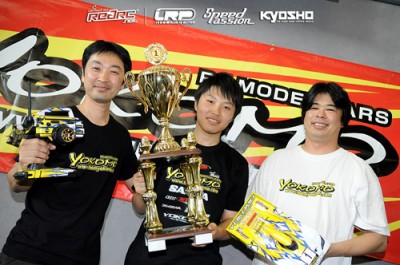 Naoto Matsukura has retained his World title after an amazing performance in the second A-Main here at the 2010 IFMAR 1:12 World Championships in Burgdorf, Germany.  Making a mistake in the opening section of corners, the Top Qualifier dropped to last but the driving display that was to follow shows just why the 16-year-old is a truly worthy winner of his second World title.
View our full event coverage here.
Tuesday, June 29, 2010