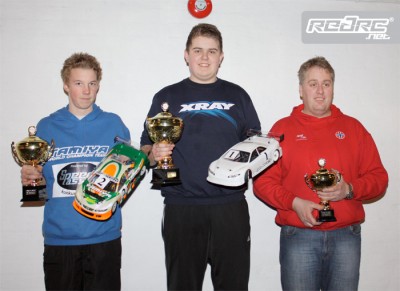 The 5th and final round of the Norwegian national winter series was held in Moss, a city 50 km south from Oslo the weekend of March 14th and we received a report from European Indoor Junior Champion Adrian Bernsten. The race was held at Borg Miniracing clubs new permanent track and that meant that the drivers had an opportunity to do some pre-testing before the race. Due to the technical layout, I didn't have a good feeling before the race, because I hadn't managed the layout were well on earlier practice.
Continue reading the report here
Monday, March 22, 2010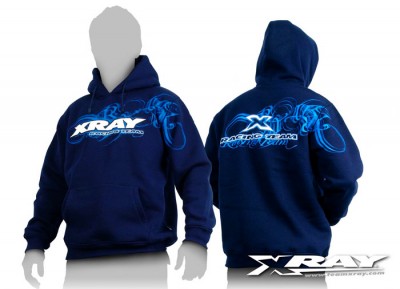 New from Xray is their authentic hooded team sweater, which is made from high-quality 100% cotton fabric in a classy blue hue. The new hooded sweater is very comfortable to wear and has soft elasticized cuffs at the ends of the full-length arms and is emblazoned with the Xray Racing Team logos front and back. Xray have also released a new dark blue flex-fit system cap made from 100% cotton for great look & feel and high durability. Sporting a cool 3D embossed "Xray" logo on the front and rear it will be available in 2 sizes, S-M and L-XL.
Monday, March 22, 2010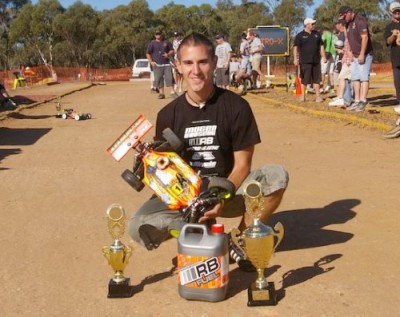 The Australian buggy Nationals took place last week at the SDMCC track in Adelaide. It was French Mugen/RB driver Renaud Savoya, who is currently residing in Australia, that took the TQ spot following qualifying having also led the way in practice. The semi finals was more of the same from the double European Champion, who cruised through his race to take the pole position for the main event lining up ahead of Kyle McBride who had won the other semi. In the main Renaud didn't have it all his own way at the start with fellow Mugen racer McBride piling on the pressure. It wasn't to last though and by the closing stages Renaud had lapped the field as early contender Craig Luaghton dropped out with a flat RX pack, and McBride had his transponder stop counting. The final two laps however were to add a bit of drama as the French man damaged his car and had to limp it home allowing 2nd place finisher Matt Griffin to claw a lap back, but there wasn't enough time to do more and the positions remained the same. Andrew Gillot driving a Losi 8ight took the final step on the podium.
View some race video action here
Monday, March 22, 2010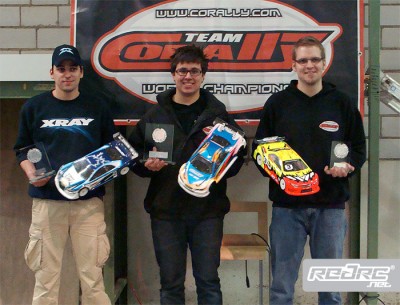 Last weekend saw the opening round of the Swiss E10 TC Expert modified championships run in Einsiedeln. Competing in his first race ever in an Electric TC championship, the race was won by nitro specialist Shasa Lackner with his Corally PHI09, taking victory in the first 2 A-mains to seal the overall victory. Xray driver Mario Rigert was 2nd and Corally racer Marc Bösiger 3rd.
Click here for the final results
Monday, March 22, 2010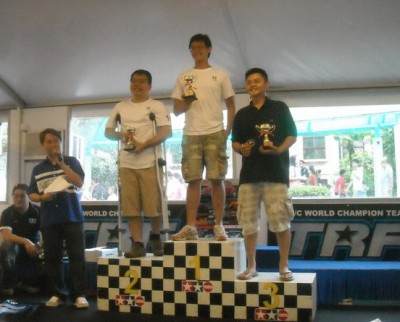 Last weekend, Stargek Singapore hosted round 1 of the 13th Tamiya Asia Cup Singapore Championships. The event was held in a tent outdoors, laid with carpet and proudly sponsored by West Mall and Stargek Singapore. On Saturday, it was the Tamiya 'Fiat Abarth 500′ Challenge race, a 3 hour endurance race. Each team was handed a Tamiya XB Fiat Abarth 500 M05 to race and special rules included fixed interval of 30 mins for each battery change, compulsory driver change every 45 mins and no modifications to the XB cars.
Continue reading the report here
Monday, March 22, 2010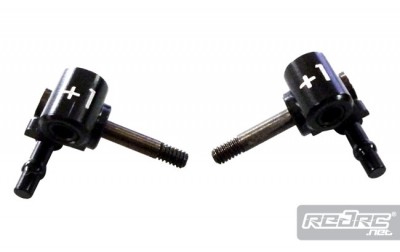 KM Racing have released these new MR03 +1° aluminium steering knuckles. Black anodised and sold in a pair, the king pin hole features a POM insert to enhance the smoothness of the steering action.
Source: KM Racing [km-rc.com]
Monday, March 22, 2010
ST Racing Concepts has released a complete steering bellcrank set for the HPI Blitz. Because of the type of nylon composite material used on the Blitz, while durable for suspension components, it tends to make the steering components flex under heavy load or from high-torque servos. STRC's aluminium steering bellcrank system add great precision to the steering and take away any flex. A full set of 4 ball bearings are also included to make sure the bellcrank system operate smoothly and it is available in orange, gun metal, silver and limited edition red. STRC have also introduced a CNC machined aluminium adjustable position battery plate for the OFNA Hyper 10SC that allows owners to adjust the weight distribution of the battery side on the truck. The plate allows for 10mm, 20mm, 30mm move back towards the rear of the truck from stock battery position (In 10mm increments). Available in gun metal or limited edition silver. Finally on to tools where the CNC machined aluminium 4mm/5mm universal turnbuckle wrench is now available in anodized Black, while their popular shock shaft pliers are now available in limited edition blue. Also the CNC machined aluminum 17mm/23mm combo wrench is also now available in red and black.
Click here to see the other new items
Monday, March 22, 2010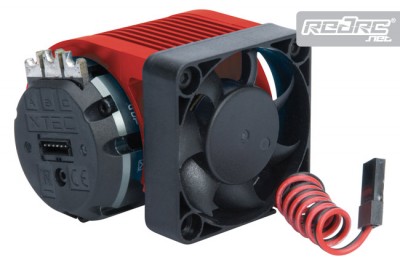 Nosram have released this new hardcore motor cooler, an extremely strong and adjustable cooling set including 40mm fan and easy mountable heatsink. Fits all 540 size brushless and brushed motors, it can be used in 3 different layouts for you preferred amount of cooling, with or without fan, to help lower the running temperature of your power unit.
Source: Nosram [nosram.com]
Sunday, March 21, 2010