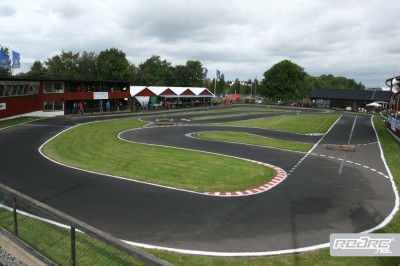 The EFRA European Championships are underway this week in Gothenburg Sweden on the VAST 8 track. The weather has been less than ideal, resulting in lost track time and in the case of earlier in the week, the loss of entire days. Today had seen the conditions drivable with the rain holding off but the temperature quite low. As you would expect the race has attracted the top European racers including the only 3 World's finalist from earlier in the month in the form of podium finisher Marc Rheinard, reigning European Champion Dirk Wischnewski, and TQ man Robert Pietsch.
Continue reading the report here
Thursday, August 19, 2010
CS Electronic have introduced their new line of Super Flex tire glue. As the name suggests, this glue has been specifically formulated for the gluing of rubber tires to plastic rims, it dries quickly and is very thin so it flows easily around the gluing surface. Perfect for all size tires including 1/5th and 1/6th.
Source: CS Electronic [cs-shop.de]
Thursday, August 19, 2010
The 1st annual KO Propo America Open Off-road Championship will be making its debut to West Coast R/C Raceway (WCRC) in La Mirada, CA and will host this year's event on September 25th & 26th. Entries will be limited to 250 and will be split between Sportsman & Expert in 4wd Short Course, 2wd Unlimited Short Course, Modified 2wd Buggy, Modified 2wd Stadium Truck, Modified 4wd Buggy and 1/8 Electric Buggy.
More information can be found here.
Thursday, August 19, 2010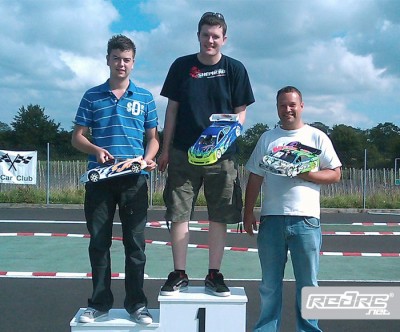 Team Shepherd driver Chris Steele has successfully defended his Irish 1:10 200mm National Championship title continuing his 100% winning form as the fifth round took competitors to Northern Ireland.  Racing at the tight Ballymoney circuit, Steele maintained his perfect qualifying record to secure his fifth TQ honour of the season ahead of the returning Mark Gilliland.  Leading the 30 minute encounter from start to finish Steele set the fastest lap to take his Murnan Modified RB powered Velox V10 to a 4 lap winning margin.  Making it a 1-2 for Shepherd, teenager Darren Gibb took second with Gilliland's Xray completing the podium.  With the title in the bag despite two round still remaining in the 2010 Championship, Steele can now concentrate on getting married with him due to tie the knot later today (Thursday).
Thursday, August 19, 2010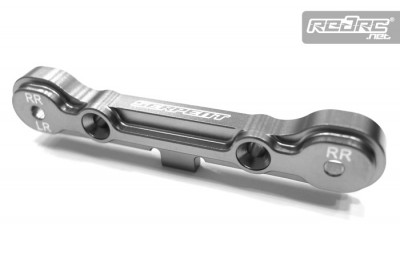 New for the S811 Cobra, Serpent have released these optional anodised 7075 T6 aluminium suspension brackets. Suitable for the rear side of the lower rear suspension, this part offer a very strong and stiff alternative to the standard part and also accepts the standard composite inserts too.
Source: Serpent [serpent.com]
Thursday, August 19, 2010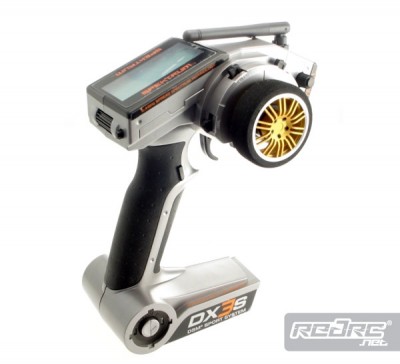 New from Hiro Seiko is this adapter for DX3S and DX3E that allows racers that use these Spektrum brand transmitters to mount the company's line of aluminium steering wheels.
Source: Hiro Seiko [hiro-seiko.com]
Thursday, August 19, 2010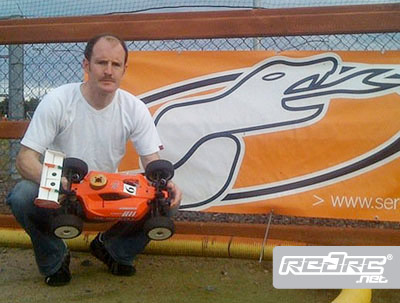 Team Serpent Ireland are delighted to announce the signing of Derek McCloskey to head their efforts in the Irish 1:8 Off Road competition scene using the new Cobra S811. A multiple champion in electric 1:10 Off Road, the experienced off and onroad racer will debut the buggy this weekend at the penultimate round of the Irish National Championships at the BADMCC track in Northern Ireland as part of his preparations for a full 2011 season campaign. Having tested the buggy at the astro turf Navan Nitro track, which hosts the sixth & final round of this year's Championship on September 5th, McCloskey was very complimentary of the new Serpent off road entry and is looking forward to getting up to full speed with the Billy Easton creation. Joining Serpent, McCloskey will run Mega engines and use Merlin fuel.
Source: Hobbies Ireland [hobbiesireland.ie]
Thursday, August 19, 2010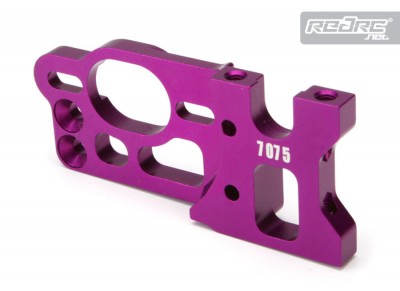 New from Hot Bodies for their TCX touring car is this optional bulkhead and motor mount set. Made from 7075 aluminium the new material used to manufacture these heavy duty parts make them a lot stronger and stiffer than the originals without adding any extra weight.
Wednesday, August 18, 2010