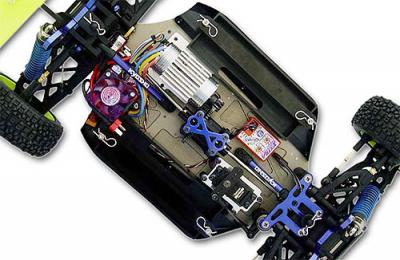 Novak have released this 1/8th-scale Conversion Kit to allow nitro enthusiasts sample the brushless revolution by converting their 1/8th scale nitro buggy to electric powered. Kits are available for various models of Kyosho, Mugen and Ofna vehicles, and include all of the necessary components to convert it to brushless power. Nitro customers who have never run brushless will now experience longer run times, minimal maintenance, low-end torque and control and incredible top speed.
Click here for more information… (more…)
Thursday, November 22, 2007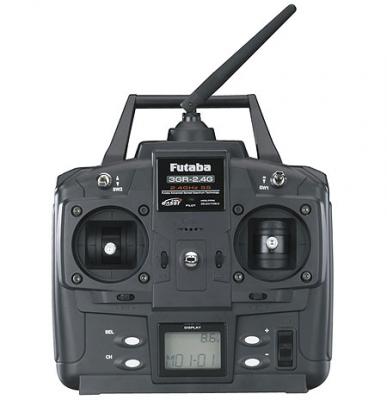 Futaba have released this new stick transmitter that sports virtually every feature of the 3PM 2.4GHz system, but then in the stick layout preferred by many racers.  Like the 3PM 2.4GHz, the 3GR-FS is dedicated to 2.4GHz so there's no module to worry about. The antenna is shorter and lighter, folds down for easy storage, and pivots for optimum reception, plus, it's compatible with the optional R603FS receiver to allow for Dual Antenna Diversity.
Click more to read the features… (more…)
Wednesday, November 21, 2007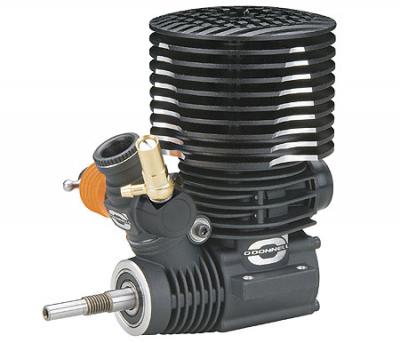 Designed in the USA by master engine tuner Steve O'Donnell, the Super Sport .21 is the pinnacle of 1/8 scale nitro racing. It's a shining example of the "clean sheet" concept – a fresh look at engine construction and components, with nothing borrowed from existing technology. Only state-of-the-art machining and materials have gone into producing this engine with features including the original O'Donnell-designed "big head" machined aluminum heat sink head, dropped down low for a better CG. Available in February.
Click here for more details… (more…)
Wednesday, November 21, 2007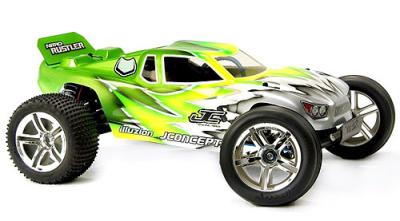 JConcepts have released their latest design Illuzion "Hi-Speed" style body shell for the Traxxas Rustler. The Illuzion "Hi-Speed" styling presents a flowing design while incorporating many radical outlets and coves for additional air flow for engine cooling. Race inspired aggressive styling, Illuzionized cab and cove hood scoop combined with a durable flowing bed design are just some of the features that make this new body stand out.
Click here for another picture… (more…)
Wednesday, November 21, 2007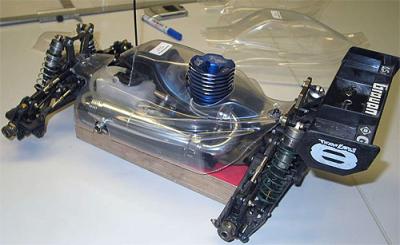 Following on from the release of the Symbio truggy body from Reckward Tuning, comes the latest Symbio shell, this time for the Losi 8ight buggy. The body has been made from 1mm thick, high quality, polycarbonate and comes pre cut with the base, tank cap, engine position and antenna all milled out. The front end sports a separate nose piece, while the rear of the shell has a double diffuser and the shell is supplied with Symbio decals and window masks.
Click here for more pics… (more…)
Wednesday, November 21, 2007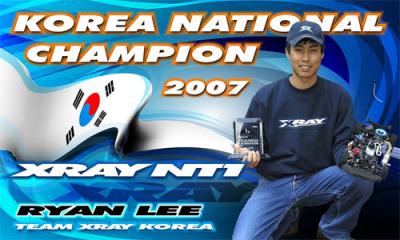 Xray have a report from the recent Korean 1/10th 200mm Nationals that saw the race win go to class débutante Ryan Lee. In qualifying it was Choi Nak Sung that took the pole position from Ahn Hyun Ho in 2nd, with Ryan Lee in 3rd and Goo Sung Mo 4th. Sunday's racing saw the weather change for the worse with rain putting a damper on the event and giving the racers an extra challenge trying to protect their cars from the water. The main final saw Xray racer Ryan Lee dominate the entire race, taking the win from Jang Ji Hwan in 2nd and Kook Mu Sung in 3rd.
Source: Xray [teamxray.com]
Wednesday, November 21, 2007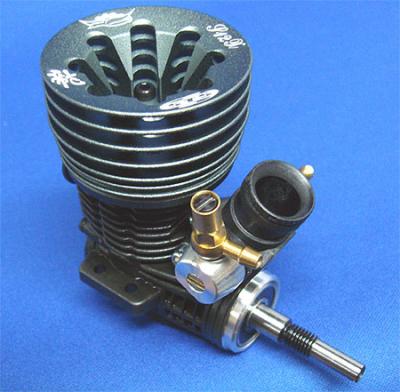 Taiwanese engine manufacturer STS have unveiled more additions to their already extensive range of engines. First up is the new S12XS, 2.1 cc touring car motor that has a 12mm crankshaft with turbo scoop, 5 port tear dropped ABC liner and is supplied with a turbo plug. The S12XS is also available as a 3 port IFMAR legal version. Also for on road is the new 3.5cc S21R motor that has a 14mm balanced crankshaft with turbo scoop, 5 port ABC liner, carburettor with interchangeable venturis and is also supplied with a turbo plug. Finally is the S21T buggy engine which is exactly the same as the on road motor but has a larger cooling head as is normal with off road motors.
Click here to see the other engines… (more…)
Wednesday, November 21, 2007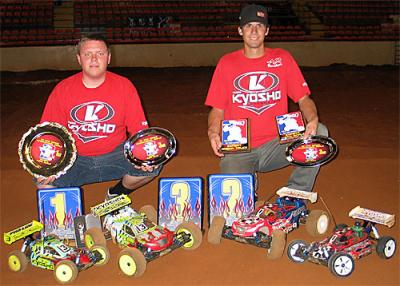 Kyosho America have been in touch to let us know that Cody King has won the popular RC Pro Series National Championship, followed in second place by Ryan Lutz, both running Sirio-powered Kyosho Inferno 777 WC Edition buggies. Even though he trailed in points coming into the Championship final, King led the most laps and won the final round, giving him enough points to capture the National Championship. Ryan Lutz, who TQ'ed both truck and buggy classes with wins in seven of the eight qualifying rounds, scored a third place finish in the buggy class. This gave Lutz enough points to secure the second position for Pro Series Championship, while Kyosho scored the top two spots in the championship with the Inferno 777 WC.
Source: Kyosho [kyoshoamerica.com]
Wednesday, November 21, 2007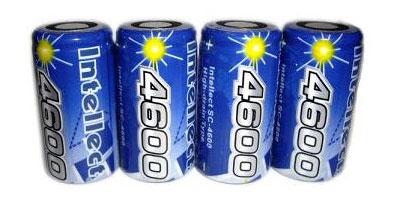 Intellect will soon release the follow up to the explosive power of their IB4200 cells with the introduction of the all new IB4600VR-1. These new batteries not only provide longer run time than their predecessor but they will have been tested to ensure that they are stable and safe, and upon passing, the VR-1 cells will go on sale. Expect to see them available from your favourite cell matching company in the near future.
Source: Seiki [e-seiki.co.jp]
Tuesday, November 20, 2007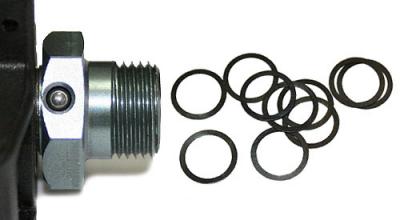 Ultimate Racing have released these new adjustment washers, which have been made from spring steel and designed for adjusting the gap between the axle bearing and the wheel hub. Measuring 8.1 x 10 x 0.1 mm, they are sold in packs of 10 and allow you to perfectly adjust the wheel hub tolerance without affecting the bearing function.
Source: Ultimate Racing [ultimateracing.es]
Tuesday, November 20, 2007