October 27, 2006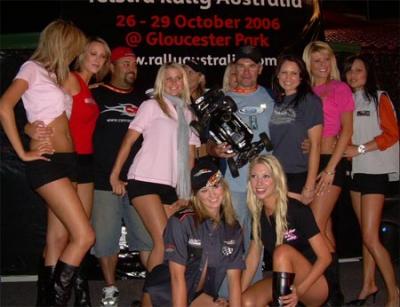 Neo-Buggy reports that Ian Haley took another convincing TQ and win at the Telstra WRC Rally RC event. But more importantly this event was held during the World Rally event and attracted former RC racer and WRC World Champion Petter Solberg, who joined in, along with top WRC young gun Dani Sordo. The picture above has nothing to do with either driver but its better to look at the Miss WRC girls than a middle aged Norwegian and a young Spaniard.
Solberg drove CEN driver Paul Cornwall's car for a while; who with Haley ended up on the podium with the Miss WRC girls!! Petter Solberg was himself at the age of 13 a keen RC Racer; back in the day he won his fair share of events in Norway, before moving onto bigger and faster cars….;)
You can see a picture of Petter Solberg with Paul Cornwall after the jump…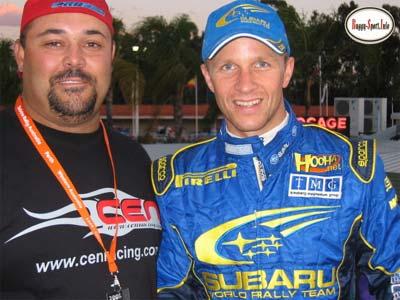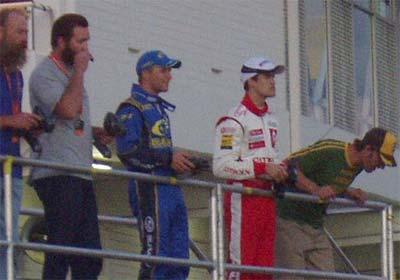 You can get bigger pictures from Neo-Buggy and more from Buggy-Sport (1, 2).
---