November 27, 2006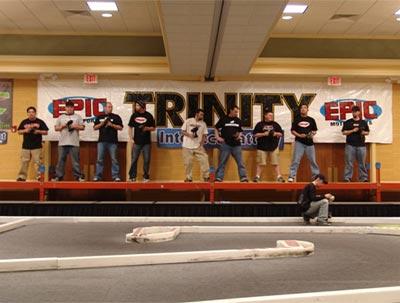 Well the 2006 US Indoor Champs are history all the racers have left the Holiday Inn for another year. Paul LeMieux cleaned up in the touring car class taking the win in the Modified and 19-turn final. Barry Baker came from qualifying in 3rd position to take the win in the 1/12th Modified class whilst Josh Cyrul won the 1/12th scale 19-turn A main. You can view all the A-main results here:
1/12th Modified here.
1/12th 19-Turn here.
TC Modified here.
1/12th Stock here.
1/12th Masters here.
TC 19-Turn here.
TC Masters here.
TC Stock here.
You can also check out some Main action at the Trinity site here.
Source: Live RC [liverc.com]
---