November 9, 2006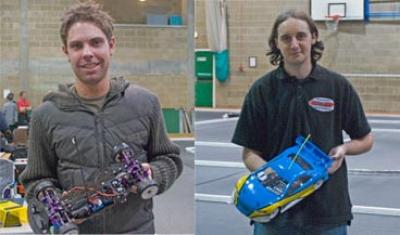 The second round of the Rug Racers Winter Series 2006 took place in Hertfordshire last weekend. The event saw dominate performances from Adam Rogers and Rob Fox, in modified and 19T classes respectively.
From the outset Adam Rogers was the favorite for this final, but with Kit Jones putting in a time that was less than three seconds behind Adam, would he be able to challenge Adam at all? The answer to this question was no, with Adam showing a commanding drive, bettering his qualifying time and showing why he is a national winner and a consistent top ten qualifier at that level.
You can read the full race report here.
Source: Helger Racing [helgerracing.com]
---