November 2, 2006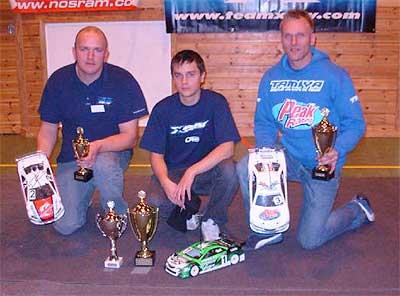 Top Swedish Xray racer Alex Hagberg has won the recent Nordic Championships event held in a large sports hall in Sarpsborg, Norway. The event was well attended with top racers from Sweden and Norway and Alex has his report up on the Xray site.
The third and deciding final was coming up. It was really tense as the drivers got together for the third main. The start went smoothly, and it was really close, during the second lap, I hit a dot and soon Helge took the lead in front of Niclas. The two got together so I could pass. I had the lead and started to pull away for the Nordic Championship win.
Read the full race report from Alex here.
Source: Xray [teamxray.com]
---