November 24, 2006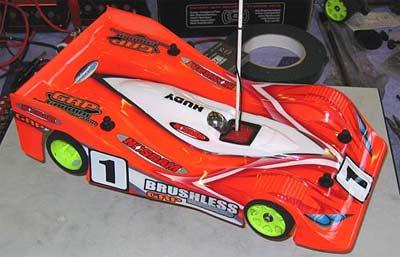 Andy Griffith has TQ'd and won both the Modified and 19T classes at the 3rd round of the British 1/12th Nationals held last weekend in Teeside. What more can you say, no one else even had a chance.
The A final was a very closely run affair between Mick and Andy. Andy led for the whole 8 minutes but Mick was never more than 1 second behind, right up to the last 30 seconds, when a problem for Mick caused him to slow, and allowed Keith to nip past him down the straight on the last lap!
Read the full report here.
Source: Mirage Racing [mirageracing.com]
---