November 21, 2006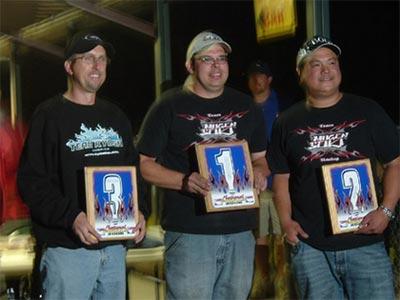 Last weekend the RC Pro Series had their final gas on road race at the Gulf Coast Raceway, a race that was TQ'd by Paris Memorial winner Scott Kimbrow but won by Dave Campbell. This result didn't affect the final outcome of the championship however which ended with Mugen racer Jeremy Cupps taking the National title ahead of fellow Mugen racer Terry Brown with Kyosho team racer Scott Kimbrow ending his campaign in third.
The event also played host to the Expert Sedan Nationals that was TQ'd and won by Ron Atomic (best super hero name ever) who also claimed the overall national title too.
You can view the full results here (PDF).
Source: RC Pro Series [rcprosites.com]
---