November 3, 2006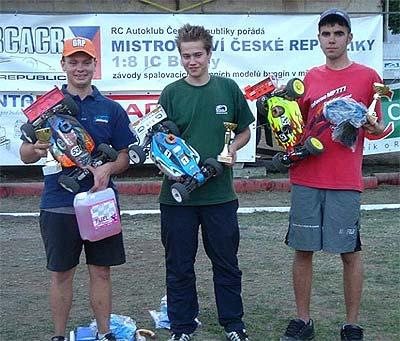 Martin Bayer (left) has won the 2006 Czech off road championships for Xray, driving his XB8, he secured the title with a win at the penultimate round at Hradec Králové. Whilst having problems in the final round, this allowed Martin Pater, his Xray team mate to take the win and secure the 2nd position in the championship.
The last race was held in Slavkov u Brna on a new track. This race attended 43 drivers, the champion was already knowed from the previous race so now the drivers battled for 2nd and 3rd place in the 1/8 Czech Off-road Championship, there were especially Martin Pater a Lukáš Zeman.
You can read Martin's write up on the last 2 events here.
Source: Xray [teamxray.com]
---