November 9, 2006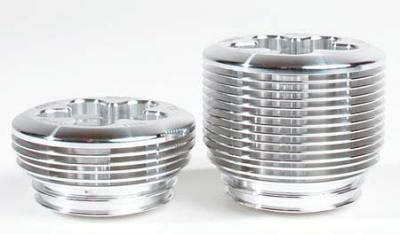 Shown on the right here is the previously available CNC machined cooling head from Nova RC Products. On the left is the new CNC machined cooling head that is to be used in cooler conditions were keeping heat in the engine is important, kind of a similar effect to when you see racers put tin foil around the engine head when its raining. Simple, effective and looks good too, kinda like Paris Hilton.
Features:
– Precision CNC Machined
– Aircraft Grade 7075-T6 Aluminum
– Awesome Looking
– Very Affordable
Check out the full details here.
Source: Buggy-Sport.info [buggy-sport.info]
---