November 21, 2006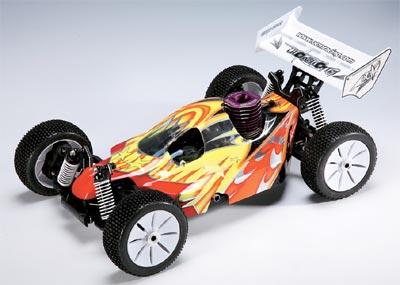 We actually had a piece written about the new OCM Racing Kaos DT-19 yesterday but removed it because i didnt have enough information about it. Well now thanks to our partner sites we have a statement from OCM themselves with all the details we need.
OCM are proud to release the final production spec Pro Kit. Due to some delays in the effort to produce a high standard high quality kit, we are now ready to send kits out. We have been testing and testing under real race conditions with our team drivers to find any potential issues and resolve them before releasing sales to the general public. This ensures that you will have the highest std and quality that will rival any other kit on the market. From the pics you can see that this is a fully optioned kit ready to take on the track and competition head on. Be ready to see some kits hitting the shelves soon. Truggy is just around the corner.
So now you know, check out the images here.
Source: OCM Racing [ocmracing.com]
---