November 11, 2006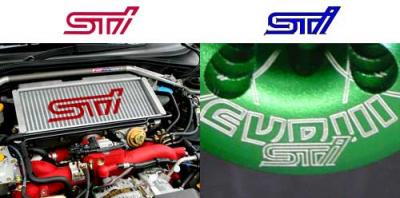 After recently reporting on the Sirio Kanai Evo 3 STI I was made aware of the logo being used by the Italian engine manufacturer Star Motor to display that a motor has been factory modified or as they like to reference it, 'Sirio Technology Impact' (STI). This logo as you can see above on the right is a carbon copy of the logo on the left created by world famous Japanese tuning firm 'Subaru Tecnica International' (STI) that is famous for tuning Imprezas and other Subaru's including the World Rally cars. This is a blatant copy of the Japanese company's logo and an even more blatant attempt by Star Motor to change it slightly to avoid infringing on their trademark.
Read more…
Does this actually really matter you ask? Well i think it does as it sends out a pretty poor message about protection of intellectual property, from a company that is at the leading edge of our industry. And it's even more disappointing, is that a company that is so creative when it comes to their products has absolutely no creativity when it comes to designing a simple logo.
View the site from Subaru Tecnica International (STI) here.
View the Star Motor site, and live through that lovely circa 1999 site intro, here.
---