November 12, 2006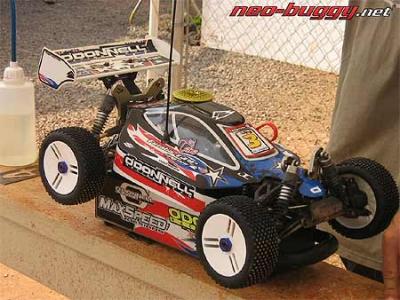 Philip over at Neo-Buggy has written a nice piece concerning the future of the O'Donnell buggy after development driver and long time sponsored O'Donnell racer Jared Tebo switched to a Jammin X1 buggy at this weekends RC Pro finals and with it, went on to take TQ and the win. The O'Donnell buggy seems to have been flattered by Tebo's skills, even so the pairing hadn't won anything together, and then to be competitive straight away with the X1 goes to prove how uncompetitive the O'Donnell buggy actually must be.
Announced in January with huge hype of 2005's man of the year Jared Tebo being the only driver; things looked good. However as we have all read, seen and experienced its all gone a bit off the rails…
Read the full report here.
Source: Neo-Buggy [neo-buggy.net]
---