November 5, 2006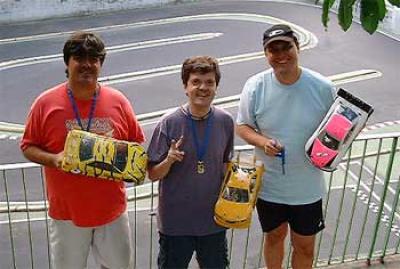 Xray have a brief report on their site concerning the recent Brazilian electric Carioca Championship that they are now leading after winning rounds 1 and 2.
Braz Spinato of XRAY TEAM BRASIL won all the heats and won round 2 of the Carioca Championship, and is now leading the championship with 8 points ahead the 2nd place driver Sylvio Padinha (also from XRAY TEAM BRASIL). In 3rd place is Khelmo Freitas of XRAY TEAM BRASIL, too.
Read the full report here.
Source: Xray [teamxray.com]Â 
---