November 1, 2006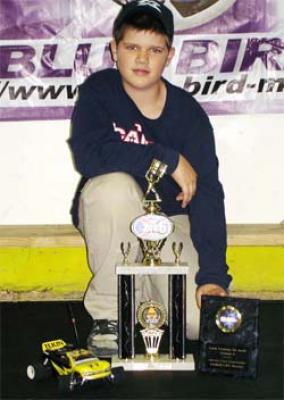 Young racer Zack Barry has dominated proceedings at last weekends East Coast Championships held at Pottbellys RC speedway in New Jersey. The report on the Xray site tells how he TQ'd the entire event, even ahead of the 1/18th sedans, with a truck.
Zack took the driver's stand, and went on to complete an amazing 24 lap run. This run not only was TQ for trucks, but also beat the sedan's best qualifier by a full lap. Zack went on to win the a-main by 2 full laps, followed by Tom Lorranger in 2nd also driving an Xray M18T.
Read the full report here.
Source: Xray [teamxray.com]
---