December 22, 2006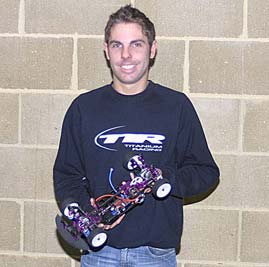 We reported previously on round 3 of the Rug Racers championship held at the Wodson Park Leisure Centre. Well Helger Racing have a more detailed report on the event that saw Adam Rogers take the win in the Modified class ahead of Elliot Harper in 2nd and Kit Jones in 3rd.
During this leg Adam charged hard and it was obvious to everyone that he was getting faster all the time with his new car; he led from start to finish and put in a time that was five seconds faster than his FTD time. His average lap time was faster than everyone, but Elliott Harper held onto the fastest single lap time.
You can read the full report from round 3 here.
Source: Helger Racing [helgerracing.com]
---