December 20, 2006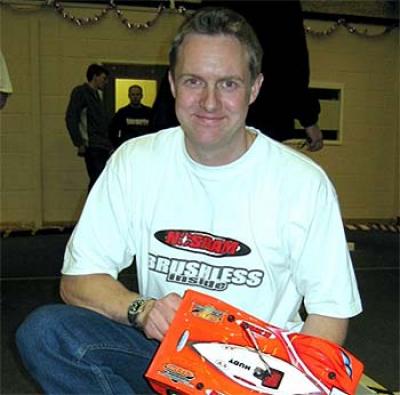 Andy Griffiths has won the 2006 British 1/12th National Championships with 2 rounds still left to run having taken a perfect score from the first 4 rounds of the championship. Whats particularly noteworthy about this title is that it was the first major title in the UK won using a brushless motor, this particular one being from Nosram.
Andy has won many national titles in the past and has made numerous European and World Championships A finals. This result is the first major title for Brushless in the UK and fittingly it was Nosram who pulled it off after lots of hard work and development.
You can read the full report with some more pictures here or a different report from the event here.
Source: Mirage Racing [mirageracing.com]
---