December 11, 2006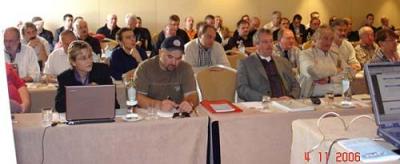 EFRA (european governing body) have released a notice regarding the introduction date for their rule change that allows sintered magnets, something we briefly mentioned back in the start of November. The guts of the statement are as follows:
The sintered magnets and delta wind will be allowed on EFRA races as from 02.04.07. This means, that the following proposal accepted by the section meeting at the AGM 2006 takes effect on 2nd of April 2007:
2.2b: b) Brushless Motor
d) Winding: Delta and Y wounded stators are permitted. Only circular
(round)pure copper is permitted. There is no turn limit.
Rotor: Output shaft diameter must be 0,125″ (3.175mm). Only one piece, two poles Neodymium or Ferrite magnetic rotors are permitted.
You can download and view the letter here (PDF).
Source: RC World [rcworld.ch]
---