December 20, 2006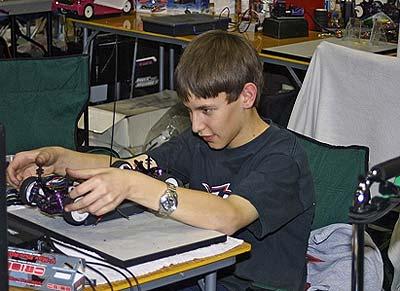 Elliot Harper has written a report on his first race with the HB Cyclone Moorespeed at round 3 of the Rug Racers championships held at the indoor circuit at Ware.  Elliott could only manage 2nd place in qualifying due to being in a slower heat after a late entry to the event but performed well in the race with only a few small mistakes meaning he could take 2nd position overall.
The second "A" final was a rerun of the first, but at a faster pace than earlier races. This made it both enjoyable driving as well as good spectator sport. All was going well and I was comfortably in 2nd place until the pen ultimate lap when I clipped a corner damaging my servo horn affecting the steering forcing retirement, but still managing a 3rd placed finish. Overall on the day I finished 2nd.
Read the full report from Elliott here.
Source: Mirage Racing [mirageracing.com]
---