December 12, 2006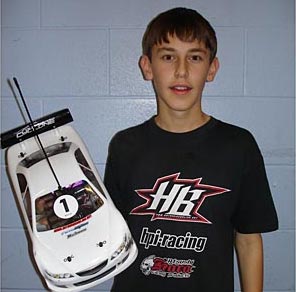 Young racing ace Elliot Harper continued his great form at the British Indoor Winter Series held at the Don Valley indoor track. Starting from 2nd on the grid after a mistake in qualifying, the round 2 winner, had a bad start in the final and ended up in 9th after the first corner, but recovered with a fine drive back to 3rd.
My "A" final start didn't go to plan and a "glitch" on the first bend set me back. With all the other cars racing in from behind I took a swipe that spun my car around and out of contention and into 9th place. It took 3 laps for the car to settle back down but by this time I had been lapped by a number of cars. However, once the car settled down it was really pulling back and I started to power forward and move back up the pack.
You can read Elliott's full report here.
Source: Mirage Racing [mirageracing.com]
---