December 19, 2006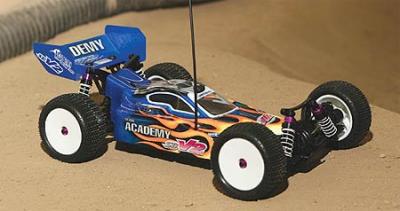 Our partner site RC Forum are reporting that MRC Academy USA are seeking team drivers for their home market to race their off road buggies. Read the requirements below and see if you fit the bill.
MRC/ACADEMY (USA) is looking for OFFROAD Team Drivers. Currently we have about 20 drivers on our team, that is very small amount to represent this big market. We are looking for above average racers, with a professional track attitude, and vast chassis/setup knowledge. If you are, or know someone that would like to run for us, that is an accomplished racer, and that has the qualities to represent a company like us, please e-mail me your racing resume to DAVEG@modelrectifier.com. I will answer every single e-mail, no matter if we decide to bring you on as a team driver or not. I look forward to hearing from you, thank you for your time.
So if you are pretty decent on the dirt this could turn out to be a pretty sweet deal.
Source: RC Forum [rcforum.co.kr]
---