December 21, 2006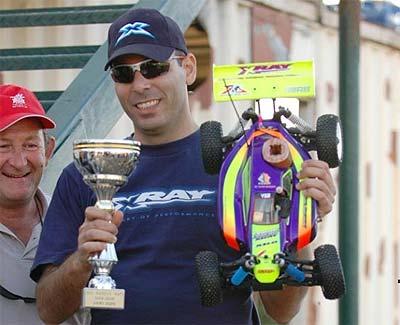 Xray are reporting on their site that they have won last weekend HotWheels Israeli Championship for 1/8th off road buggies. The championship results were decided in the final race of the year and it was Oren Levy driving the Xray XB8 that took the title ahead of Yaniv Sivan in 2nd place and another Xray racer Yosi Stern in 3rd.
The XRAY team was driving awesome this season. All team members reported that the car was handling very well and all were very satisfied with the car's performance and handling. Most racers succeeded in improving their results during this season using the superb XRAY XB8TQ kit.
Read the full report here.
Source: Xray [teamxray.com]
---