December 12, 2006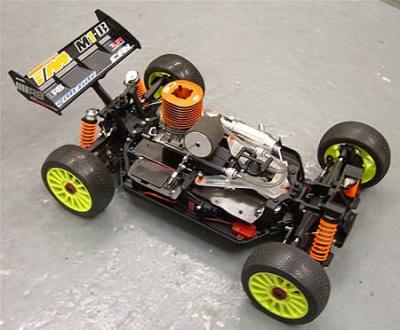 The much talked about and much hyped M1B buggy from Team Magic will finally make its race debut this weekend at the Neo Invitational race. The car above is from CML who received a pre-production version for the race and has already shook down the car with an undisclosed top UK racer David Crompton. His thoughts from the shakedown:
He pronounced himself really impressed with the car's performance and is looking forward to racing the car at the this weekend's NeoBuggy International at the Harper Adams track in Shropshire.
According to the entry list from the event, Finnish racer Jari Eklund will also race a Team Magic at the event, so there should be at least 2 pre-production cars at the event. We will see how they get on and lets hope it lives up to all the hype.
Source: CML [cmldistribution.co.uk]
---