December 7, 2006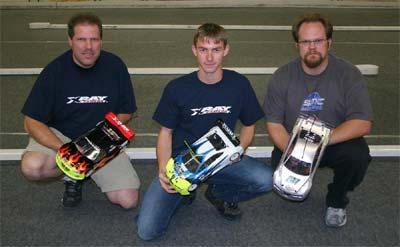 Xray have a report on their site about the first round of the Western Canadian series held in Medicine Hat, Alberta. Xray dominated the event managing to win all 3 classes – Stock, 19T and Modified.
When the tone went for the start of the main Rodney and I took off from the pack. Rodney was quick but I was right there behind him. A couple of laps in Rodney got tangled with a back marker and opened the door for me to get by. Being a short track with the lap times being around the 8 second range, by the time Rodney got going again I was half a lap ahead. He really pushed his T2 '007 and caught back up in a couple of laps. We diced it out until the end of the race which I managed to hold him off for the win.
You can read the full report from the event here.
Source: Xray [teamxray.com]
---