January 16, 2007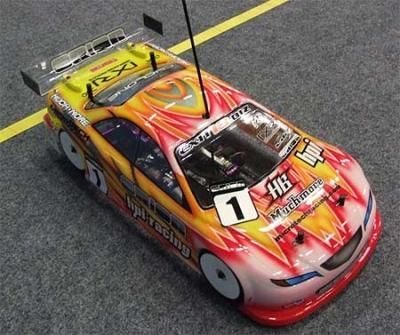 Olly Jeffries, who was forced to compete in 19T class after insufficient numbers in Modified, has taken TQ and won round 5 of the Carpet Thrashnals. Driving his Hot Bodies Cyclone, Olly struggled to get a balance in his car the whole event yet still managed to do well despite what turned out to be problems with his tyres.
I struggled with my set up for most of the day and my car never felt balanced, Russ looked very quick and put me under a lot of pressure, I had to adapt my driving style a little making sure I made no mistakes and hoping that others around me would make errors, this was the case and I was able to take FTD comfortably.
You can read the full report from this event here.
Source: Mirage Racing [mirageracing.com]
---