January 11, 2007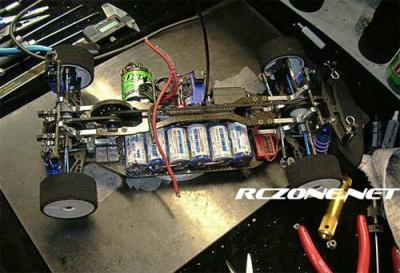 The Team Associated TC5 prototype electric car has been around for a while now and has been performing quite well, and is still being developed, but it seems that the car is a step closer to being released with the latest images of the car showing the use of some production ready parts. RC Zone has some images taken at last weekends Novak US Touring car championships that show Rick Hohwarts car in detail as well as some more info on the car itself.
The major parts that carry over from previous cars are the shock bodies, VCS2, Springs, Ballcups, Tierods, Diff Hardware, Ballstuds, Body Posts. Another detail is that the new car will feature screws with 2mm metric threads. The bearings will also be all metric spec. The aluminium parts will also be anodised blue like on other Associated Factory Team cars.
Read the full report and view more pictures here.
Source: RC Zone [rczone.net]
---