January 15, 2007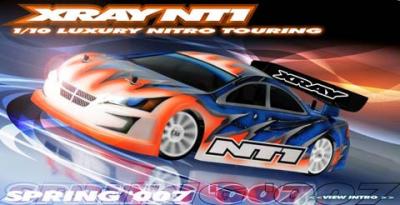 Last weekends Florida State series race held at the Ft Myers track, dubbed the Winternats Warm up race, was won by the all new Xray NT1. Making its debut in the hands of Xray team drivers Barry Baker and Ralph Burch, the car went on to win the regional race in the hands of Baker.
After successful long term tests by XRAY factory team drivers from Europe and USA at the XRAY's private racing tracks the NT1 has confirmed its best performance and racing pedigree just at its first race. NT1 – the art of performance.
A good start for the NT1, but we will have to wait to see it compete on the big stage before we see the true potential of this car.
Source: Xray [teamxray.com]
---