February 24, 2007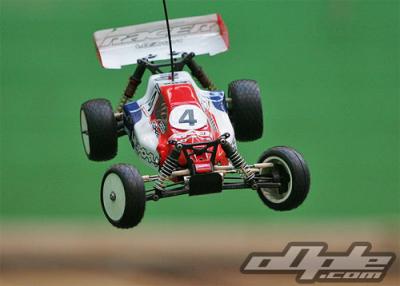 Earlier this week we told you briefly about the Batley Supercup indoor off road event that took place in a big indoor hall in the UK. Well Mr oOple, Jimmy Storey, has a report from the event on his site including, if you missed them the first time round, lots of photos as well as interviews and other bits and pieces.
The last lap turned into a real fight between Ellis Stafford in 2nd and Richard Taylor in 3rd – looking for any way he could to get past Ellis' X-6. Ellis held on for the 2nd place whilst also posting the single fastest lap in the final – richard got 3rd and Neil was already picking up his trophy for the second time in a row.
Check out the report here.
Source: oOple [oople.com]
---