February 22, 2007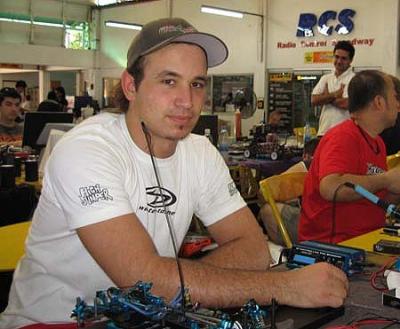 This weekend sees the RC circus make their way to Thailand, fresh from the Snowbirds & Winternats in the case of Jilles Groskamp, to race the Thailand International Touring Car Championships, or TITC for short. This years event takes place at the Radio Control Speedway in Jadujag, Thailand and is sure to be a tough race for all involved as it has attracted all 4 IFMAR ITC World Champions as well as some of the best Asian and European racers (see entry lists here). Last years Mod race was won by Marc Rheinard and he is certain to be a favourite this year along with local favourite and winner of last years Stock class Surikarn C, but they first have to get their cars dialed in on the rubber tires and in the 40 degree C heat that is beating down on the track in practice.
Expect the heat to play a major role in who can win this event, as the track temperature is in the mid 50's celcius, and when you consider that modern machinery is already struggling to get rid of the heat while racing indoors in cooler conditions you can expect to some heat related failures throughout proceedings. Qualfiying will start on Saturday, with the finals on Sunday and we hope to bring you some end of day updates as we get them.
For pictures from the event until now, you can go here, here and here.
Image: TITC [titc.in.th]
---