February 2, 2007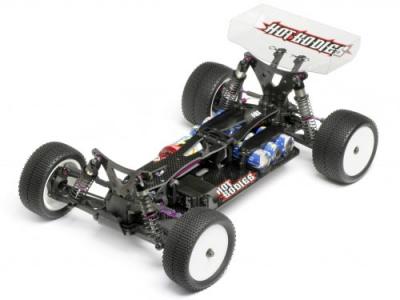 We may have only just brought you a selection of images of the new Cyclone D4 EP buggy from Hot Bodies but they have just put up the full information on their website along with even more pictures.
4WD electric buggy racing has always been a racing class that is seen as the off-road class for the elite, a tough-to-crack category of off-road racing which is difficult to master and features the fastest, best-handling off-road machines available! Hot Bodies is aiming to jump feet-first into this category with a top-level, championship-quality kit that anyone will be able to use.
Click more to view the full spec list…
– Carbon graphite double deck chassis (2.5mm)
– Front and rear carbon graphite shock towers (3.5mm)
– Machined aluminium motor mount
– Threaded aluminium long-stroke oil-filled shocks
– Front and rear ball diffs with carbide diff balls
– Optional front one-way will be available
– Suspension mounts with a built-in bushing for impact durability
– Slipper clutch system
– Universal shafts for front, rear and center
– Titanium turnbuckles
– Custom body and wing
– Custom wheels – standard wheels can be used
– Tires or inner foams not included
– Battery trays for 3×3 cells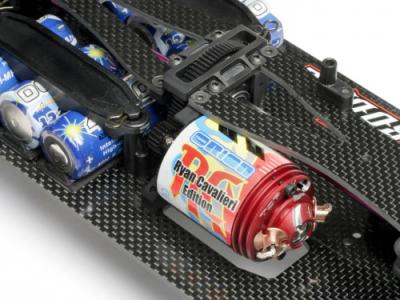 You can check out the preview product page here.
Source: Hot Bodies [hbeurope.com]
---