February 26, 2007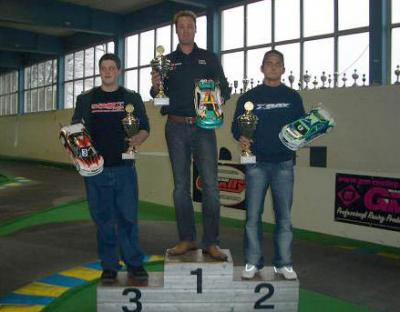 Xray have a report on their site about the recent Corally Days event held in Megadrom Geilenkirchen in the west of Germany. The event was won by Jonas Kaerup, who managed to dominate all 3 main finals from his top qualifying position, winning easily ahead of Steven Weiß who finished in a clear 2nd position with Björn Prümper rounding of the podium in 3rd place.
Final 2 was very similar to the first one. After 2min B. Prümper again made a small mistake and Steven jumped into 3rd place closely behind Yannic Prümper. They battled the rest of the race for 2nd place. Steven was able to pass Yannic with 2 laps remaining and finished in 2nd place only 2sec behind Jonas Kearup.
You can read the full race report here.
Source: Xray [teamxray.com]
---