February 2, 2007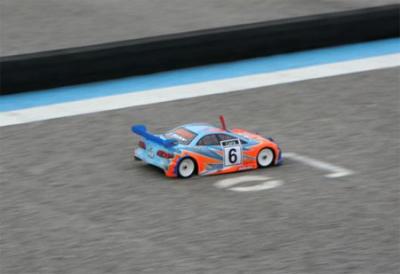 Xray are reporting on their site on the second round of the Spanish 1/18th cup which was held at the weekend in Parla, Madrid on a great purpose built outdoor mini scale track. Pedro Fuentes managed to take the win after a hard fought battle that took place during a very long 15 minute final.
The biggest battle was among the other drivers, especially Adrian Ortiz, J.A. de Lara and Pedro Fuentes. In the final 3 laps everything seemed to be decided, but then Gonzalo (who was getting ready to lap 2nd place again) ran out of batteries lost the race… very bad luck.
You can read the full report on the event and more pictures here.
Source: Xray [teamxray.com]
---