February 21, 2007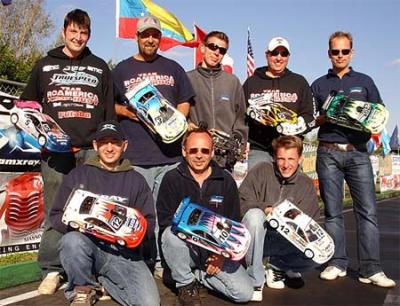 Although we already covered the Winternats I thought it was interesting to get an insight on how the Xray team felt they had performed, considering the hype surrounding the event and the debut of their new 200mm racer, the NT1. While the car definitely performed, it suffered from some off track problems when it mattered most such as poor pit stops as well as the problem that got Jilles Groskamp disqualified after the B-main, but they showed some good speed in the A-main but suffered major tyre wear problems as the track conditions on the finals day changed.
Despite using the harder tire compounds the tires were wearing more than expected and with only a few minutes remaining the rear tires on both Martin and Ralph's cars wore down almost to the rims making the car more difficult to handle; in the last laps, both lost their 2nd and 3rd position respectively.
You can read the full report here.
Source: Xray [teamxray.com]
---