April 23, 2007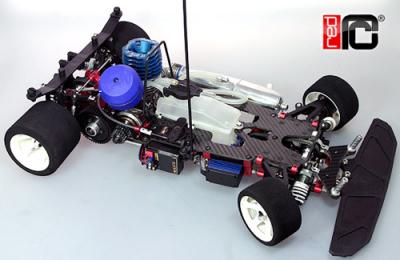 We first reported on the Robert Pietsch designed Shepherd Racing Velox 1/8th scale back in February when it was shown for the first time at the Nurnberg toy fair. We now have more detailed pictures of the car and an explanation, from the guys at Shepherd Racing, on how the cars innovative rear braking system works and below we have created a small diagram to show this function.
Click here to read about the Velox brake system…
The force of the servo is transmitted by a bowden cable (1) to the tops of the long silver coloured levers. They are pulled together (2) and the brake pads attached to them brake directly on the rear main pulley in the center of the rear axle. For extended durability the aluminium discs screwed at the rear main pulley are hard coated, so there is nearly no abrasion or wear.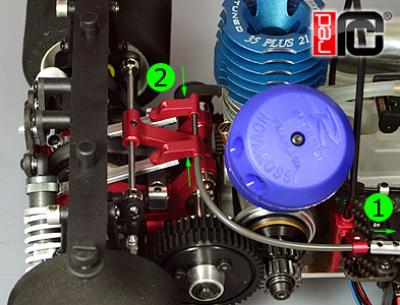 ---