May 5, 2007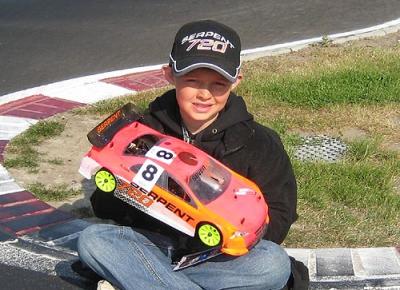 Even more interviews from the track in Roeselare, this time with the events youngest competitor Alex Thurston. Driving a Serpent 720, Alex won the 1/128 final and after this he finished 3rd in the 1/64 final. Alex is very pleased with this result, he didn't expect this to happen, "I got my wish today" he says. Lets see what he does tomorrow in the 1/32 final.
Read the full interview here…
Drivers info:
Name – Alex Thurston
Age – 8 years old
Experience – 1,5 years racing
Equipment – Serpent 720, Mega MF

How did you came up with the idea of racing RC cars?
My dad began with RC racing just before me, when I saw the speed of these little cars for the first time I wanted a car just like that.

What do you love about this sport?
Everything!!!! It's a fantastic sport. But if I had to chose I would say the speed and the camping. When you see these cars racing, the speed is just fantastic. And after the race there is also a lot of fun at the
camping but I hate the long journey's.

How do you see yourself growing in this sport?
I hope that in the future I will be a Serpent sponsored driver. If this would happen in the future, it would be a dream that comes true.

What do you think of this track and the organization?
Very nice track!! I like this track very much, its fast and technical and there is a lot of grip. Also the organization is very good. The people here in Belgium are very nice to me.

Who is your hero?
Michael Salven, he's a nice guy and drives very good. He also knows everything about the car.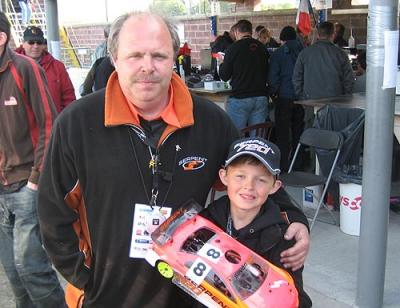 Interview and photos by Youri Mestdag
---