May 26, 2007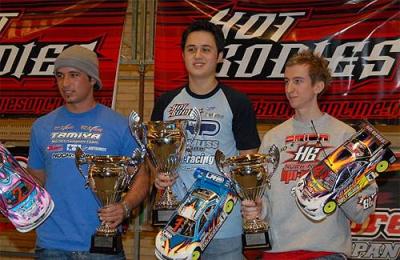 The organisers of the DHI Cup in Denmark, one of the biggest indoor electric events on the calendar, have been in touch to let us know that they have inked a three year deal with Odense Congress Centre to host the DHI-CUP.
It means that we will have perfect surroundings for our race, with 3000 m2 floor, large tribunal for viewers and visitors along with a great cafeteria. The track itself will have a size of 25 times 40 meters, on a brand new carpet perfect for racing. In recent years, many drivers have asked for more practise time before qualifying. Some racers even call the race, one of the toughest races in the world, because of the limited practise. The new deal with Odense Congress Centre means that we can build the track and pit Thursday before the race. Therefore practise will commence Friday morning. Also a new first for this race, will be a qualifying round Friday evening, to make the Saturday a little shorter with only 4 rounds, allowing racers to go out ( for dinner :-), or to relax and be fit for finals on sunday.
Click here for a PDF of the new venue layout.
---